SoftBank also decides to release "Xperia Z4", greatly improving the camera performance and image processing functions that can enjoy self-taking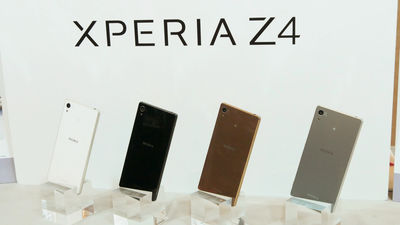 Sony's flagship smartphone "Xperia Z4In the summer of 2015DocomoWhenAuIt is decided that each will be released, but SoftBank also sells Xperia Z4Press conferenceIt was revealed at. In order to see the popular model which three mobile carriers are put on sale together, I actually touched the real machine at the touch & try corner after the presentation.

Xperia Z4 | Search products from the list | product information | mobile | SoftBank
http://www.softbank.jp/mobile/products/list/xperia-z4/

Released an advanced flagship smartphone "Xperia Z4" from SOFTBANK MOBILE
http://www.sonymobile.co.jp/company/press/entry/2015/0519_1_softbank_release.html

Arrived at the Xperia Z4 booth.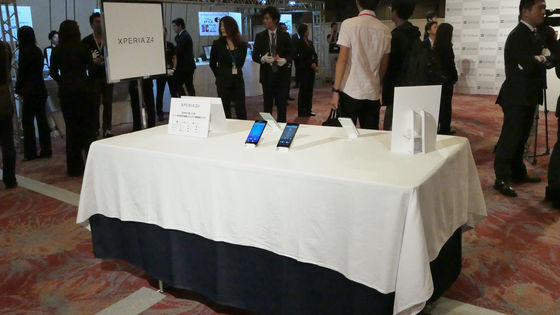 The main body color is developed in four colors: white, copper, aqua green, black.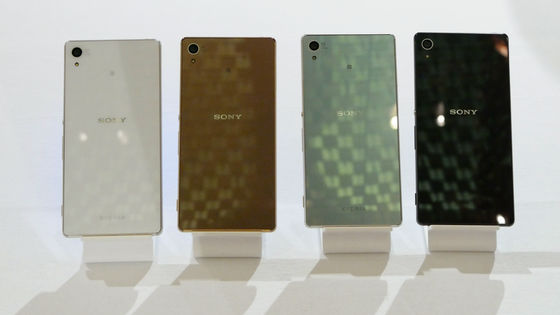 White only The bezel is white, the other colors are black bezels.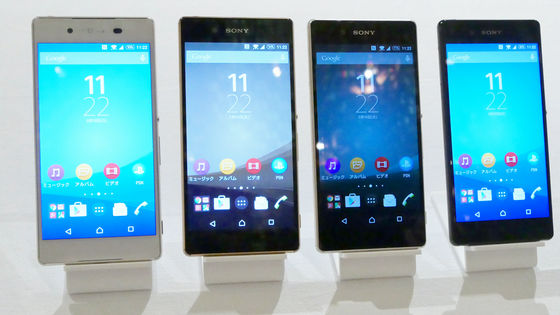 The size is 146 mm in length × 72 mm in width × 6.9 mm in thickness, weighs about 144 g, about 5.2 inch triluminous display for mobile (1920 × 1080) is used.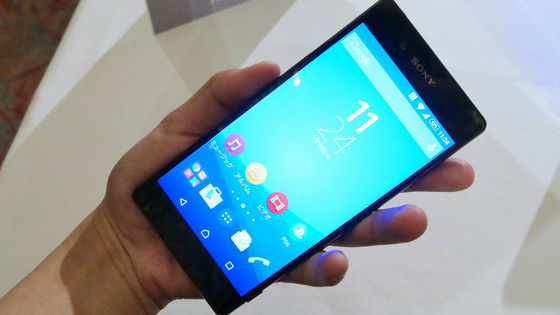 The back is made of glass, and it is so shiny that the background looks beautiful. The main camera of 20.7 million pixels is attached on the upper part of the back, the logo is simple making only "SONY" and "XPERIA".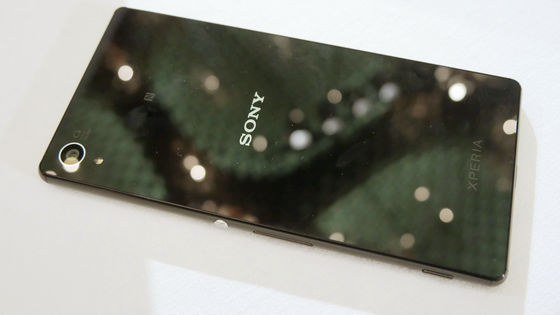 Earphone jack mounted on the top.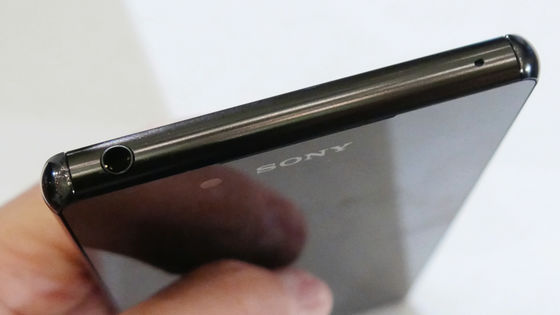 Strap hole and Micro-USB charge port on the bottom. Earphone jack and Micro-USB port are water-resistant with no cap, the whole terminal also has waterproof performance equivalent to IPX 5/8 and dust-proof performance equivalent to IP 6X.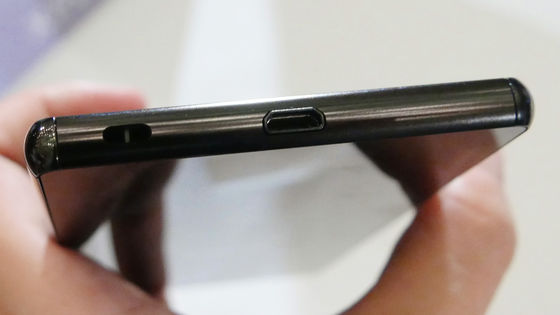 Card slot on the left side.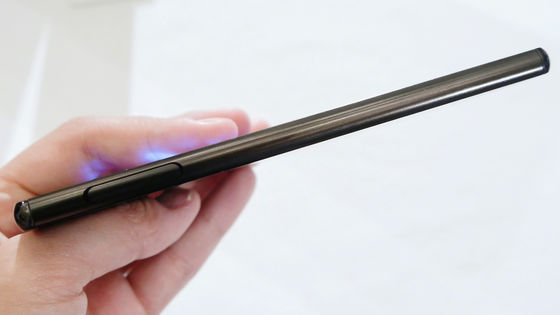 MicroSD card slot and SIM card slot are gathered. MicroSD card supports up to 128 GB.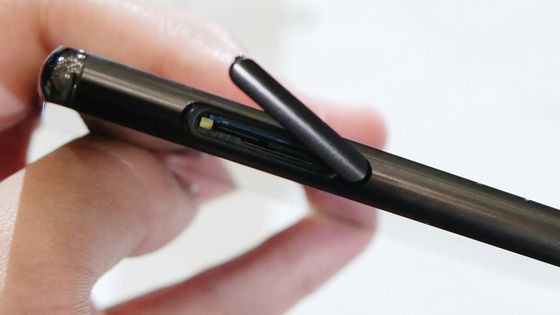 On the right side are the camera's shutter button, volume button, power button.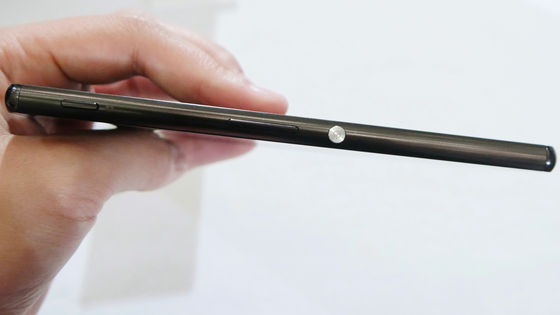 When I show GIGAZINE it looks like this. The OS with Xperia Z4 is Android 5.0, the CPU is MSM 8994 2.0 GHz + 1.5 GHz (Octa core), the internal memory is 32 GB of ROM and 3 GB of RAM.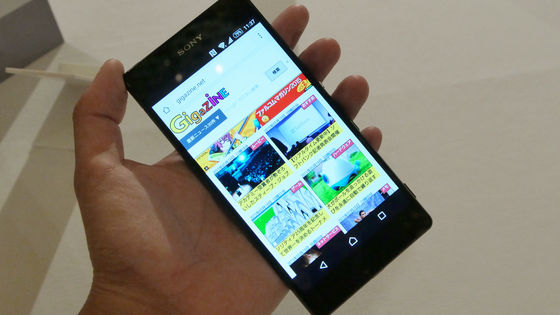 The front camera mounted on the front upper part is about 5.1 million pixels, which is the previous modelXperia Z3Performance greatly improved from about 2.2 million pixels in.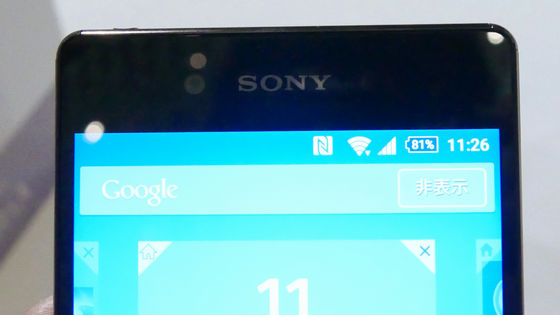 In addition to the number of pixels, the function of the standard built-in camera application has also been enhanced, for example, in the "style portrait" function, effects are automatically added to "self-taken pictures" taken with the front camera. This was taken in whitening mode.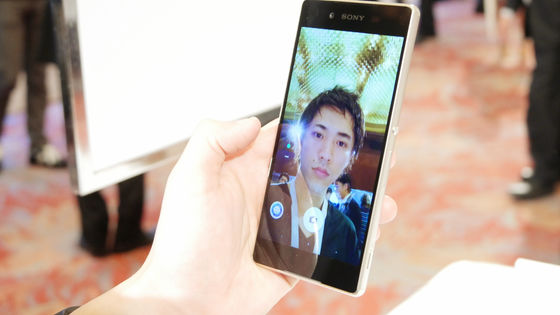 Stage actor-like makeup mode ... ....



Various effects such as paint mode are automatically added during shooting, so it seems to be pleasant for self-shooting.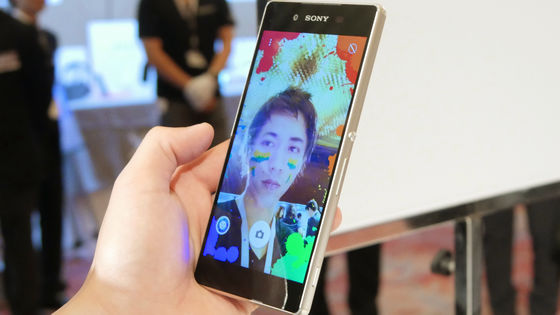 Xperia Z4 will be on sale after mid June, 2015.