"Meld" which automatically adjusts the heating of the stove to the recipe according to the recipe and the dish of cooking disappears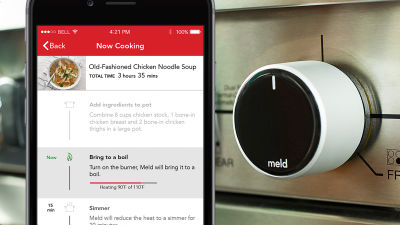 Even if you are in the recipe, "Heat with a strong medium heat until 10-15 minutes until the liquid turns to golden color", "Is the actual fire" Strong medium fire "?" "Contents of the pot Is the correct golden color? "Etc are hard to distinguish from amateurs, so that it is often that the dishes" something is different though it should have been made according to the recipe "are completed. So, it was the automatic operation of temperature and cooking time management via smartphone application, making it possible to make dishes without fail "Meld"is.

Meld | The future of cooking
http://www.meldhome.com/

Meld: A Perfect Meal Every Time by Meld - Kickstarter
https://www.kickstarter.com/projects/meld/meld-a-perfect-meal-every-time?ref=popular

You can check what kind of product Meld is from the following movie.


Adjustment of ignition is important to make delicious dishes, but it is difficult for amateurs. You made meat rare ......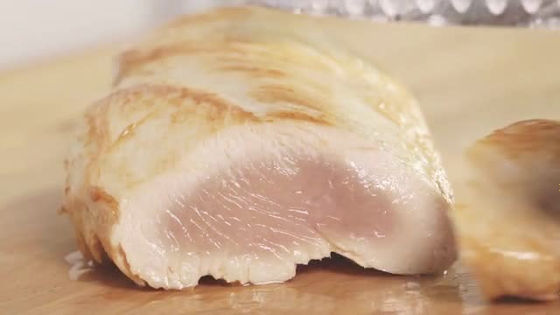 Do not burn fried food.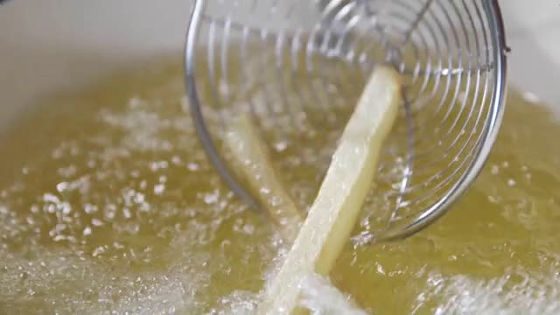 Temperature management is important even at low temperature cooking.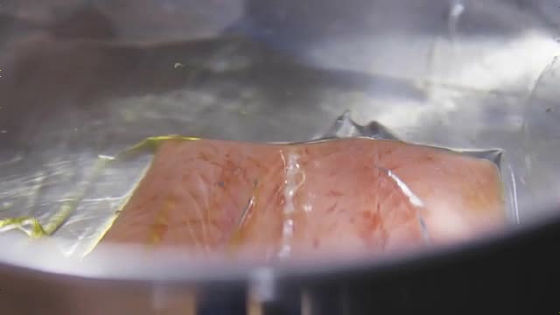 However, you may accidentally raise the temperature inadvertently during cooking, and you may fail. Therefore, "Meld Knob" and "Meld Clip" were developed to perform temperature control fully automatically.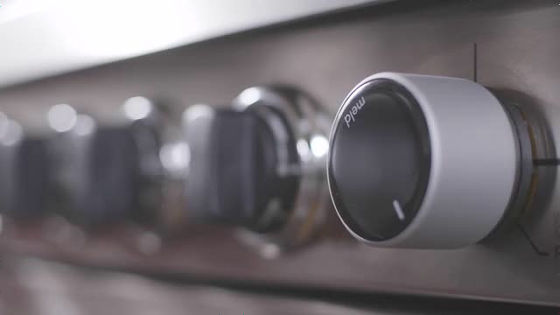 Meld Knob is attached to the knob part such as gas stove, electromagnetic cooker, IH heater.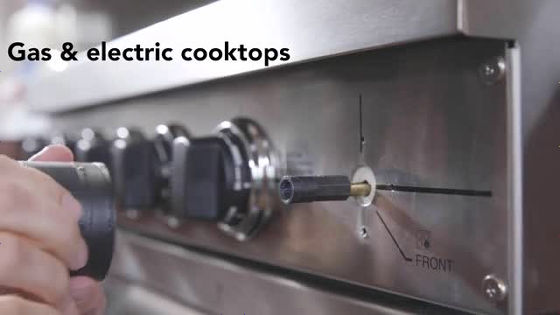 Fit it in the knob with such a touch.



Because it is a simple design, it seems familiar to the atmosphere around the stove.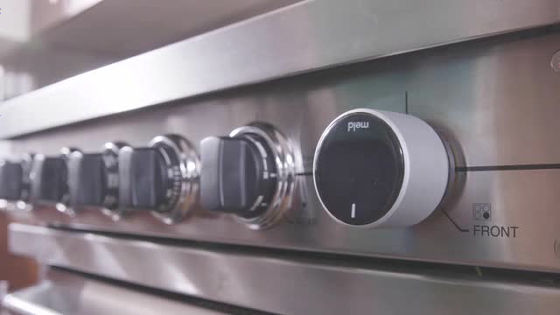 "Meld Clip" sticks to the edge of the pan and monitors the temperature of the contents.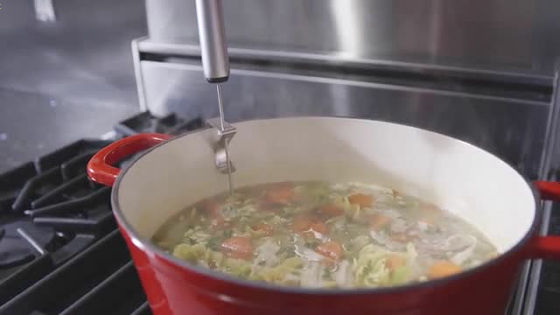 If you choose a recipe from iOS application or Android application ......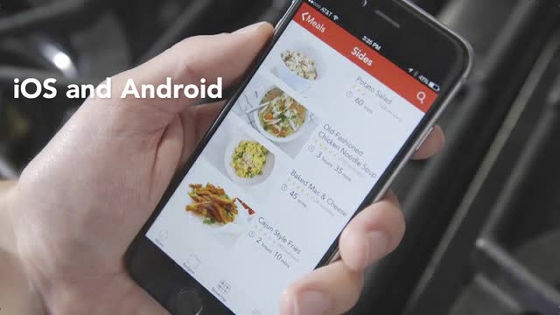 Three applications - Meld Clip and Meld Knob - work together wirelessly to sense the temperature of the contents of the pan and enlarge or reduce the fire of the stove, and will do the temperature adjustment fully automatically .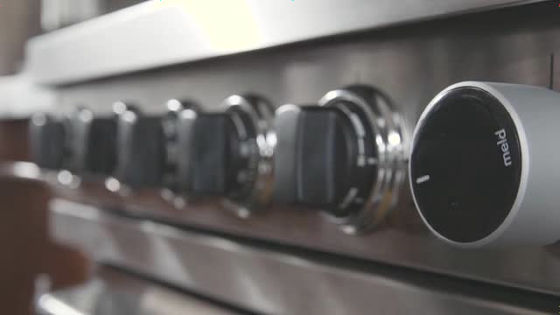 In case of cooking stew with low heat ......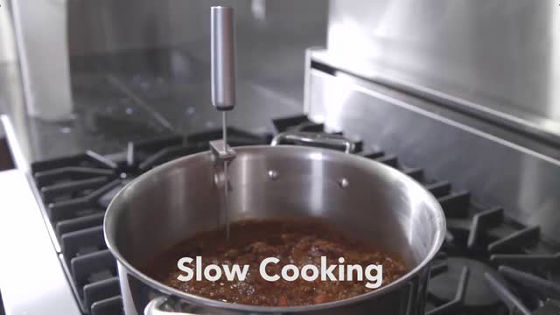 Low temperature cooking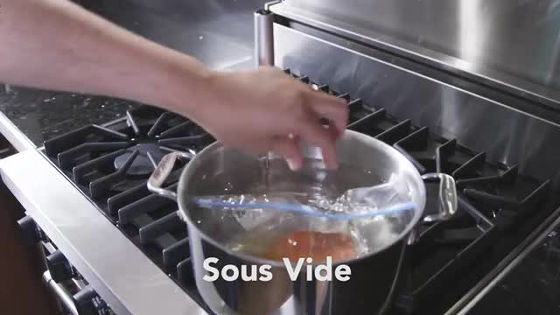 Poached Egg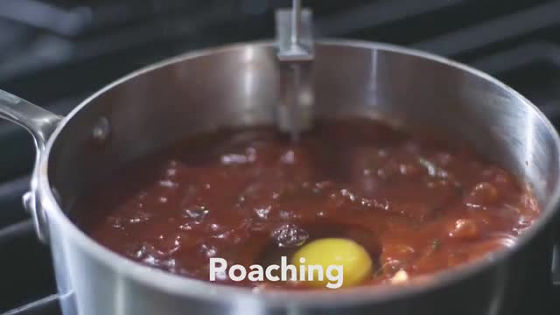 Fried food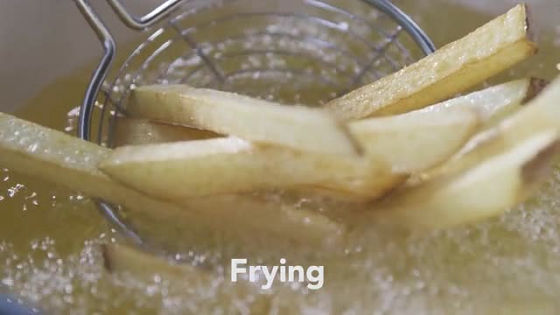 Even cuisines that are difficult to adjust for fire, such as candy creation, can be made without fail. Anything that could only be done by a chef who was trained for years will be easy for anyone to do with the power of technology.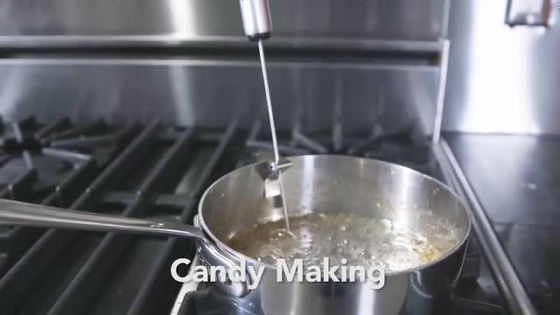 Hundreds of recipes are registered in the application, but you can contribute by yourself so you can auto-cook even "recipe of hidden secret from grandmother".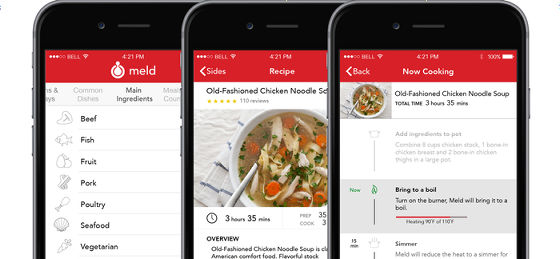 For example, in order to make caramel by melting sugar, you may accidentally burn it, but with Meld, that worry will be gone. The state of making caramel using Meld is from the following.

The Perfect Caramels - YouTube


You can make rare steak without failure, so you can enjoy juicy meat.

How to get your steak medium - rare every time. - YouTube


Using Meld makes it possible to cook a wide variety of foods than ever before. Although it is necessary to perform the ignition work by the hand of the person, it is safe to do the fire extinguishment automatically. It is possible to use the stove manually even with Meld installed.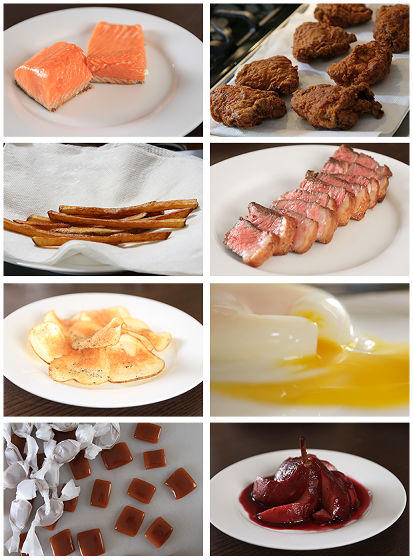 Male image is John Jenkins, one of Meld's co-founder. Mr. Jenkins said that AmazonPinterestI worked as an engineer.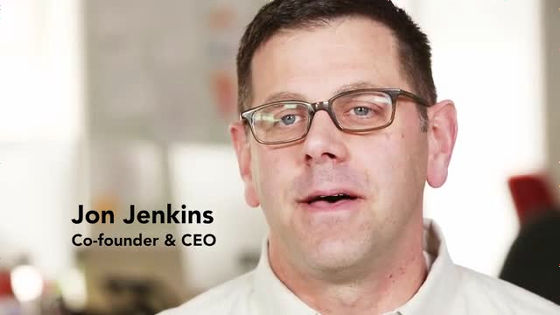 And another co-founder launched a number of start-ups after working at Amazon, and Darren Vengroff who also won the innovation award at international chef parliament as a chief scientist.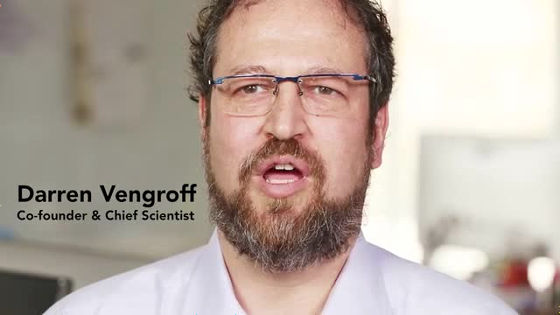 Instead of merging cooking with science and developing a new gadget, we developed a simple and user-friendly item in the form of "using cooking equipment at home."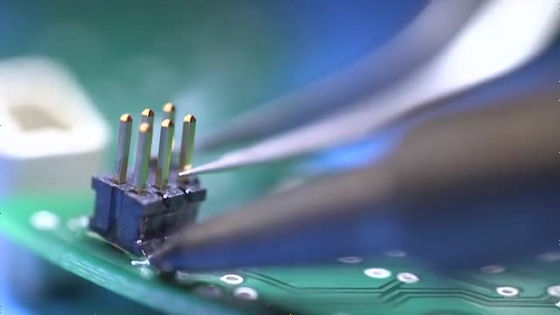 Meld is currently in the cloud funding platformKickstarterWe are looking for investment in. It has become a popular item already collecting over 170 thousand dollars (about 20 million yen) at the target amount of 50,000 dollars (about 6 million yen). A set of Meld Knob and Meld Clip with an expected selling price of 149 dollars (about 18,000 yen) to be able to make a contribution of 129 dollars (about 15,000 yen) is possible, shipping corresponds to the whole world , A shipping cost to Japan is required for 20 dollars (about 2300 yen). Also, if you increase the contribution amount, you can also increase the number of Melds you can get.



The deadline for investment is 9:00 am on Thursday, May 9, 2015 in 2015.

Meld: A Perfect Meal Every Time by Meld - Kickstarter
https://www.kickstarter.com/projects/meld/meld-a-perfect-meal-every-time