I tried three kinds of "premium cream" of crispy cream · donut with plenty of whipped & cream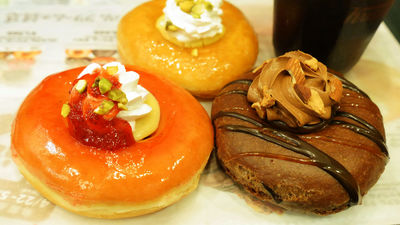 From Wednesday, April 22, 2015 Krispy · Cream · Donut is a premium donut using lively whip and luxurious cream "Premium creamWe have started selling three kinds. "Premium cream strawberry"Premium Cream Salt Caramel Chocolate"Premium Cream Lemon CustardIn order to taste the rich donut finish called "I went to the shop and ate it.

Krispy Kreme Donuts | Campaign
https://krispykreme.jp/campaign/premiumkreme/

Arrived at the shop.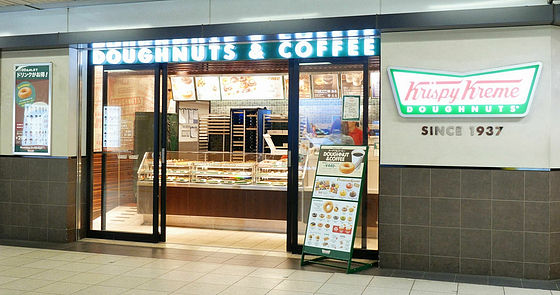 There was already a sign of "premium cream" in front of the shop.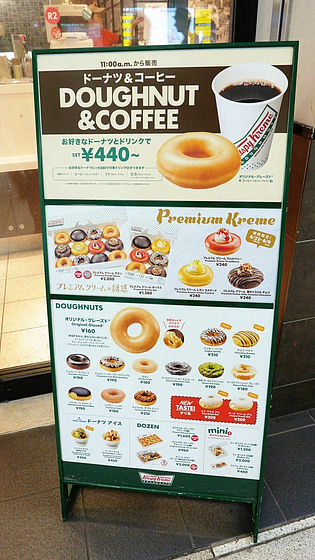 Enter the shop and order three types of donuts of "Premium Cream" (240 yen each tax included).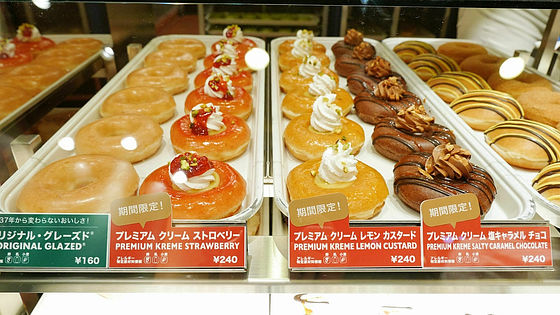 Three kinds of donuts received are as follows. All whipped and creamed, it is protected one by one with paper.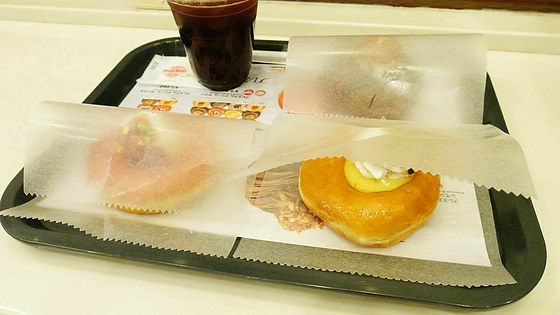 When you peel off the paper, a gorgeous looking donut appears.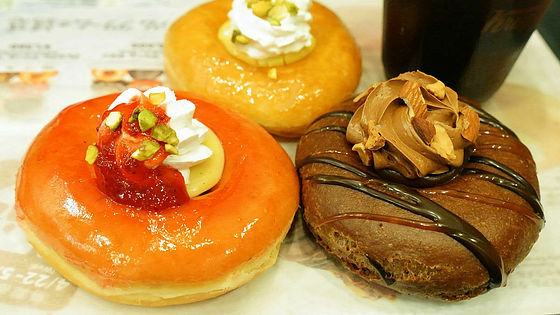 "Premium cream strawberryI'll try to eat it. Put the custard cream on the middle of the sweet and sour strawberry napage-coated ring donut, and a whipped cream and plenty of fruit strawberry sauce on it.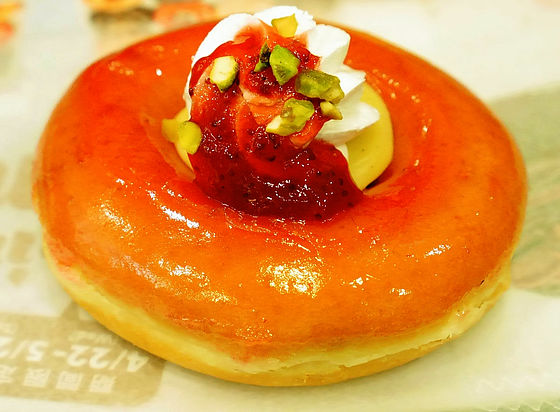 The top half of the coated coating is "Strawberry Napage" and you can eat without rubbing your hands if you hold the lower half well.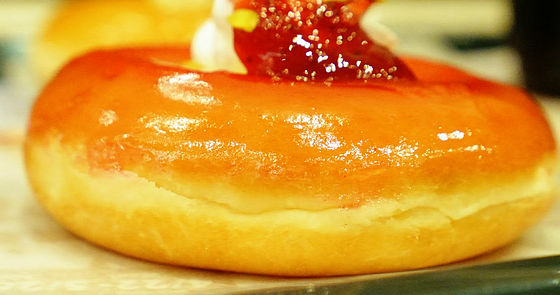 As I eat it, Strawberry Napaju is very sweet and sour, but the whipped and custard cream in the middle are mellow sweet, so the balance is not bad. To feel a lot of taste, the presence of pistachio on the whip was diluted. Even including strawberry sauce, it is a very gorgeous donut, and even one coffee break seems to be satisfied.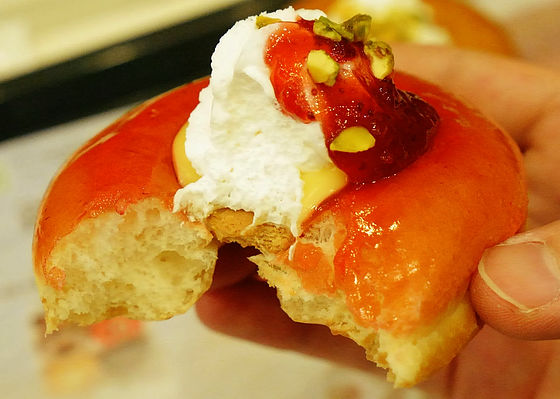 "Premium Cream Salt Caramel Chocolate"Is a ring donut of chocolate fabric, salt caramel and chocolate sauce are applied. In the middle there are chocolate whip on chocolate cream, almonds crushed to the greater extent.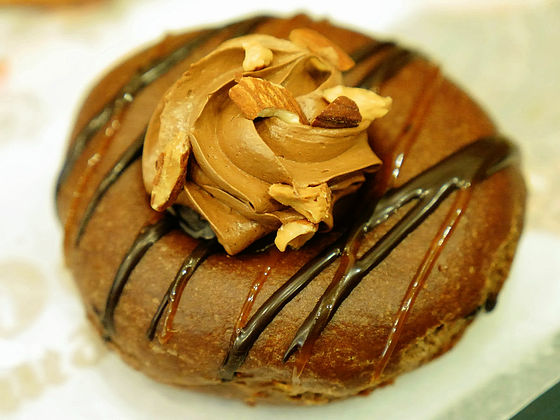 Pakuri to the middle. Krispy · cream · donut has a lot of sweet donuts penetrated, but kore is modestly sweet in every part. Because chocolate cream and chocolate whip are thick and bitter taste, it seems to be good for people who are not good at Crispy Cream · Donut, which is too sweet. However, if you ask for salt caramel and eat it, it may be slightly beating.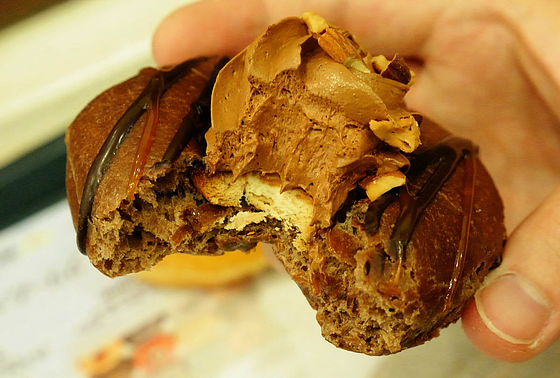 "Premium Cream Lemon CustardIs a donut with a lemon peeled sauce on a donut coated with lemon napage with custard cream and whipped cream on it. It is supposed to be ......, but the lemon sauce is thinner than the picture and it was so confusing as to where the sauce is hanging.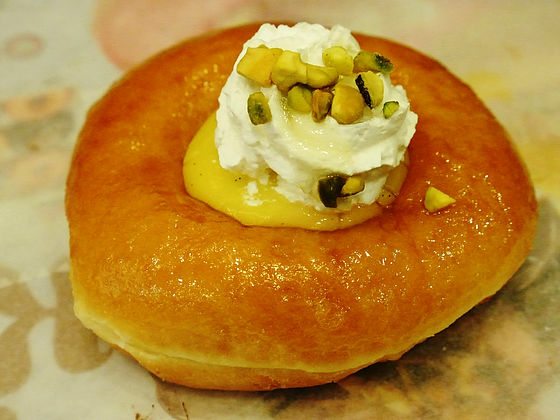 But when you eat it, you can feel the acidity of lemon sauce tightly with light whipped cream. Surprisingly premium cream strawberry is stronger in acidity, just moderately well balanced custard cream that melts with modest sourness of lemon napage. It was a refreshing donut perfect for early summer.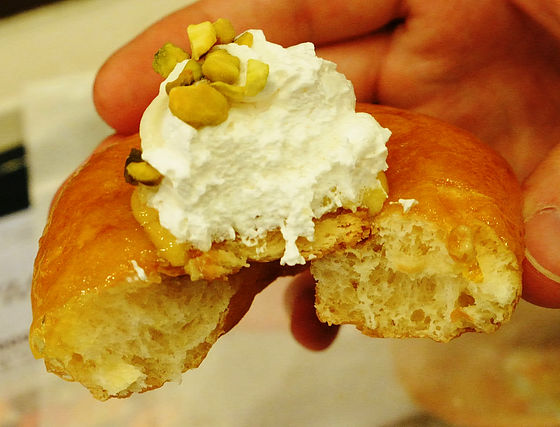 In addition, three "premium creams" are 240 yen including tax, and it is limited-time sale from April 22 (Wednesday) to June 9 (Tue).