Twitter is testing the ability to hide lower quality tweets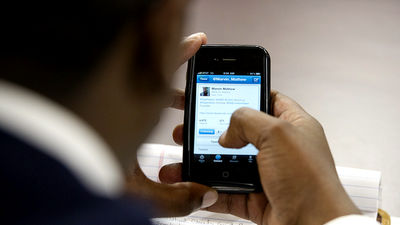 ByMaryland GovPics

It was revealed that some users are testing the function that Twitter removes low quality tweets from the timeline.


Well, that's an interesting & welcome addition, Twitter! (Was prompted about this on opening the app.)Pic.twitter.com/Ka2VDvqwNf

- Anil Dash (@ anildash)2015, March 23
Twitter has never beenTesting new features among some usersAlthough the function tested this time is "to delete a low quality tweet from the timeline". Specifically, it is named "Quality filter", and it is named "Quality filter", and it is called "Quality filter", and it is unnecessary to tweet such things as extortioning tweets, aggressive tweets, even using extreme words, tweets with untrusted accounts It is a function to display.

If the quality filter is to be adopted as a function for general purpose, there are countless numbers on TwitterBot accountThere is a possibility that the future that the tweets of all will not be displayed will come.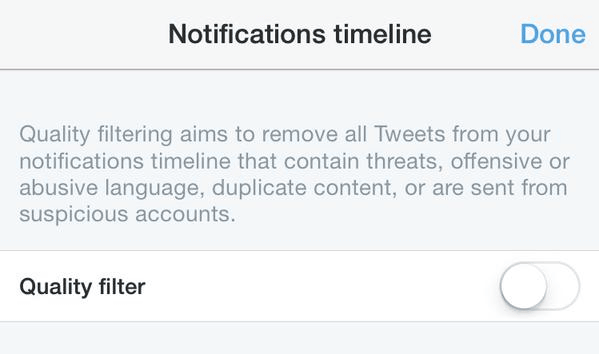 On Twitter, recommended accounts that seem to be most interested in each user's action are "Customized recommendations"We will recommend it automatically. By combining this function and the quality filter, it seems that the purpose is to display many tweets and users who are interested in each user, and to improve the quality of the whole Twitter.

Twitter also cooperated with Foursquare and revealed that it is planning to add a new function that can embed location tags in tweets.


Coming soon! We're working with@foursquareSo you can tag specific location in Tweets:https://t.co/MwlLz5PfvqPic.twitter.com/jATzXvbuV6

- Twitter (@ twitter)2015, March 23
Twitter Help Center | Adding your location to a Tweet
https://support.twitter.com/articles/122236-adding-your-location-to-a-tweet

According to this, it becomes possible to embed position information in tweets from twitter.com and 3rd party client applications besides official applications like Twitter for Android and Twitter for iOS.

When actually adding position information it looks like the following. In addition, the location information is supposed to display a specific facility name and a distinctive name besides the place name, and these information are provided from Foursquare.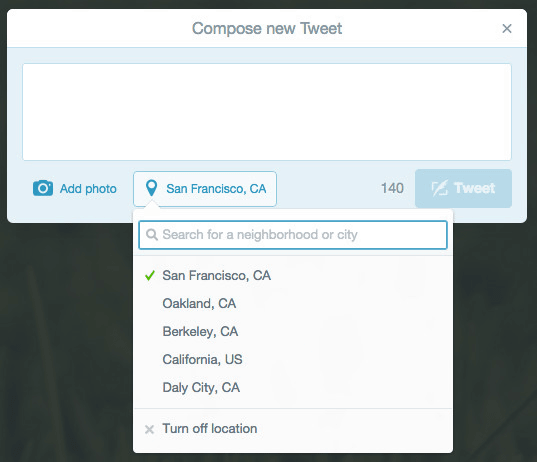 In Twitter for Android and Twitter for iOS, the use of location information is off by default, so if you want to tweet location information you need to allow use of location information from each terminal.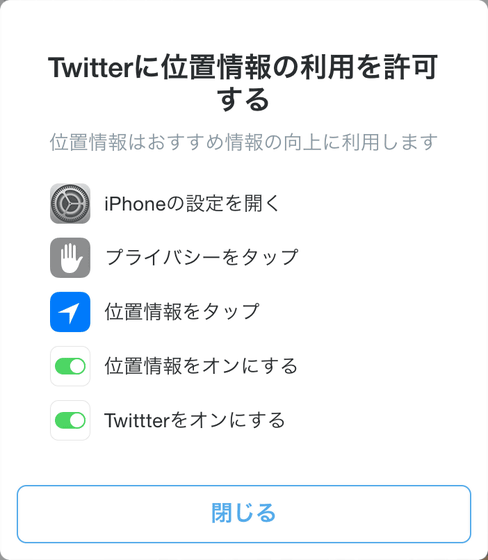 As for the partnership between Twitter and Foursquare, in December 2014Business InsiderIt was reported.