【Dread:】 A rakugo family of human national treasure · Katsura Morning died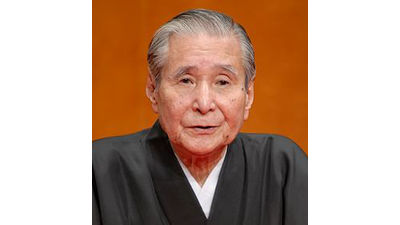 Rakugo who is the representative of the upper Rakugo world, the third generation of the national treasure · Order of the Order of the Cultural Herald died. I was 89 years old.

Katsura-kin | US-morning office
http://www.beicho.co.jp/profile/beicho.html

Mr. North Korea was born in Manchuria / Dalian on November 6, 1925. In 1943 (1943) the author was a writer and a researcherTadashi OkaIn 1947 (September 1947), he introduced to the 4th generation Katsura Riki. As a rakugo family, there are numerous 噺 銇 や や や や や や や や や や や や やI left the CD. He also has a face as a rakugo researcher, hearing and reconstructing an old story that had already gone to Takaza, and then reconstructing the above "Hell Hakka Shoten", "Elementary Flatbeat", "Wind God Feed "Yaohashi ship" and others were revived.

From Showa 42 (1967) I am in charge of hosting the Kansai TV show 'Hi! Saturday'. In addition to this, he is also active in radio programs such as TV programs such as "Taste Invitation Seat", "Titleless TV Program" "Yonema Yonema".

In 1996, he received an important intangible cultural heritage holder (National National Treasure) certificate in May 1996, in November 2002 he received recognition of cultural contributors, in November 2009 (2009) He received the Order of Culture.

He was active for a long time until his later life, but since he was hospitalized with pneumonia in August 2013 it was no longer showing up.

In "Hell Hakkei Shimajyujyu", the vicarious presence of hell that appears to be a masterpiece of Rakugo of ancient and east west appears. In the front of the hut, the US morning was playing for a long time about the misunderstanding that "tags of" K - N - rice morning coming soon "is being posted, but that" form "came prolonged a lot.
in Note, Posted by logc_nt