I tried using a T-shirt "SilverAir Shirts" knitted with silver fibers which does not smell even when it gets sweaty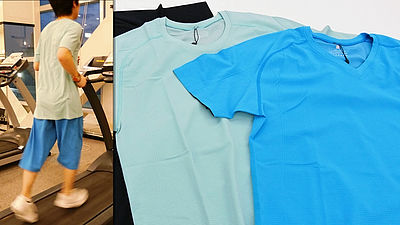 Clothes sweaty and moistened give off an unpleasant odor regardless of the season, but this is caused by sebum and protein decomposing with sweat, and a large amount of bacteria are generated. A silver (Ag) material that suppresses the activity of such bacteria and kills bacteria is knitted into T-shirts, and a T-shirt that does not cause an unpleasant smell even when sweating is given is "SilverAir Shirts"is. I was exercising for 2 hours at the sports gym to check its power whether it really got sweaty or showed a deodorizing effect.

SilverAir Shirts - Y Athletics
http://yathletics.com/pages/silverair-shirts

"SilverAir Shirts" T-shirt arrives.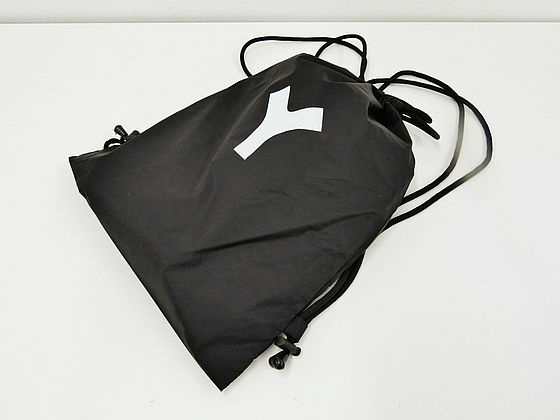 There were 3 T - shirts in the knapsack. All L sizes, color selected carbon black, mint green, surf blue.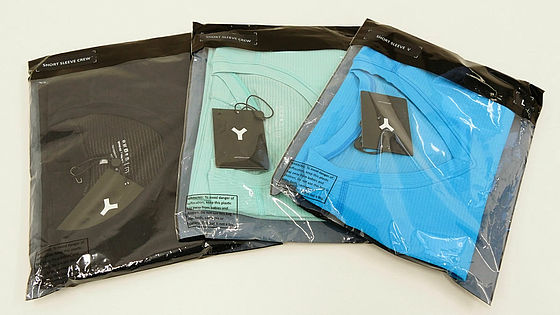 Looking at the knapsack, I feel like this. It seems that it can be used for gym and jogging etc.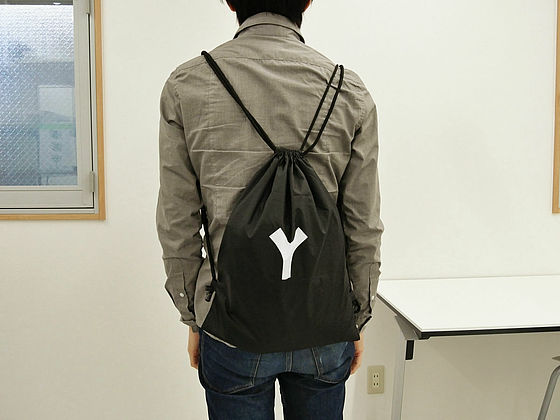 I opened it. Feeling like a T-shirt for smooth breathable exercise with smooth texture.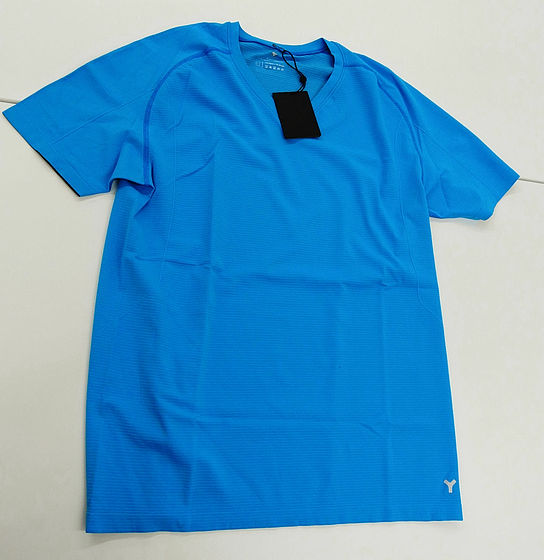 There is a brand mark around the waist.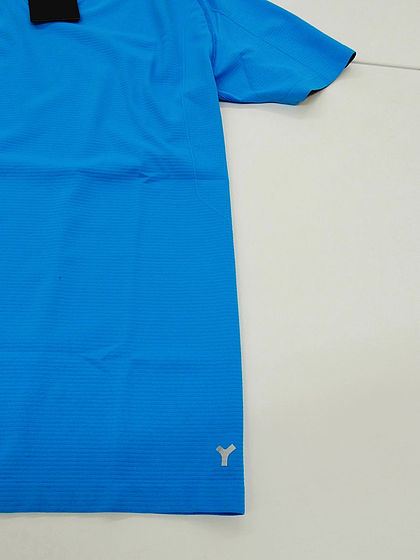 Black cloth on cuff's return.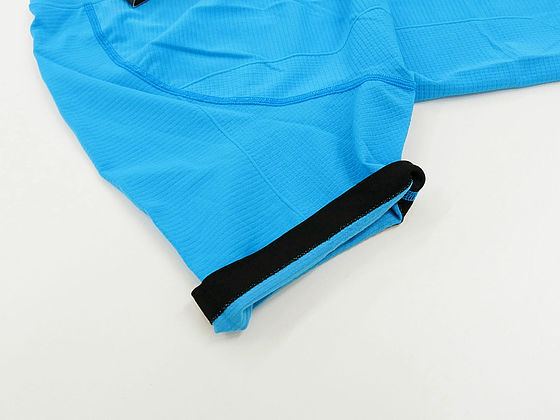 The back is solid color one.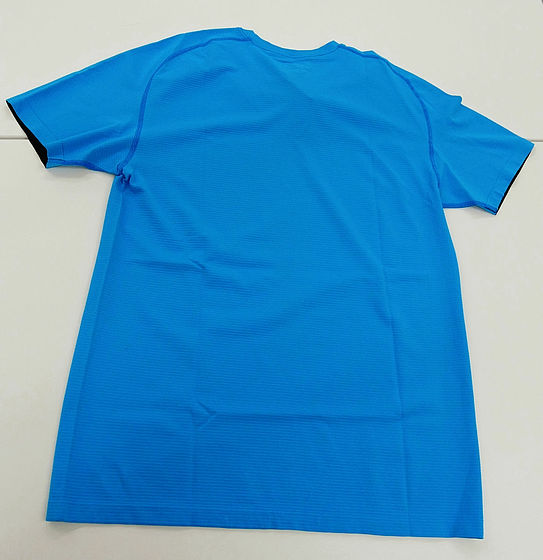 When returning the hem it says "DO NOT QUIT, PUSH HARDER, NEVER GIVE IN (do not escape, do not escape, challenge, never lose)" spoofed ticks.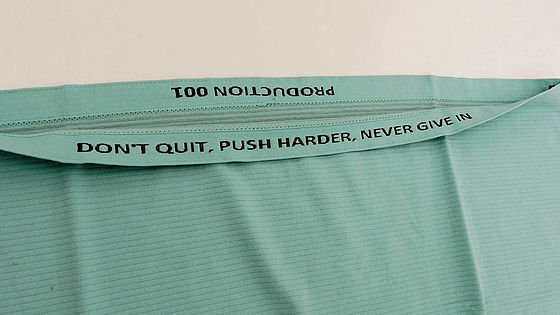 Looking at the tag attached to the T-shirt, "Wash with cold water" "Do not use bleaching agent or softening agent" "Dryer up to 10 to 15 minutes" "Note that ironing is prohibited".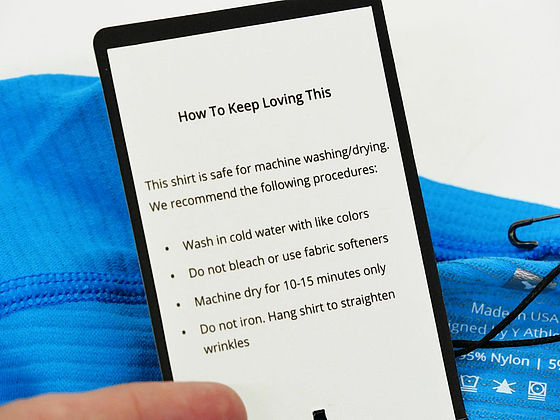 If you look carefully, knitting varies from the arm of the arm to the side of the armpit. It seems that the breathability of the part that sweats easily is also devised.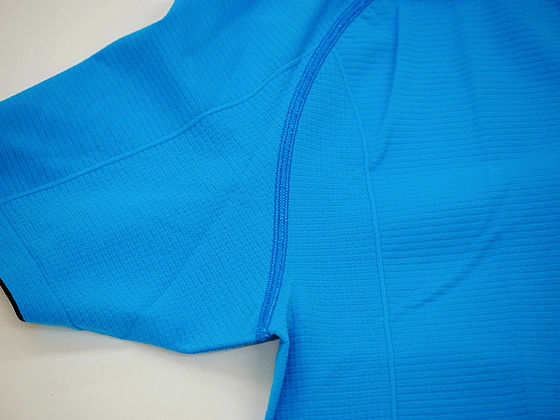 Looking up it is like this.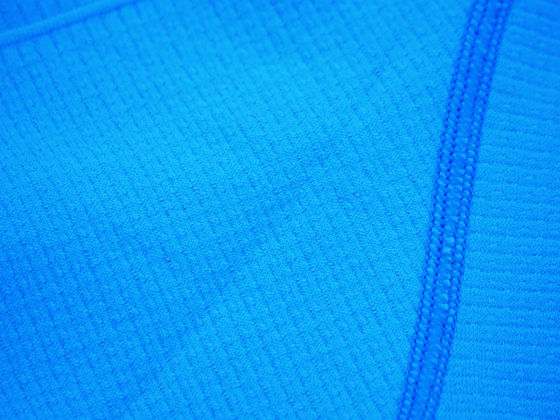 It is 95% nylon in Made in USA, but Metallic (metal) is displayed as 5% because silver material is used.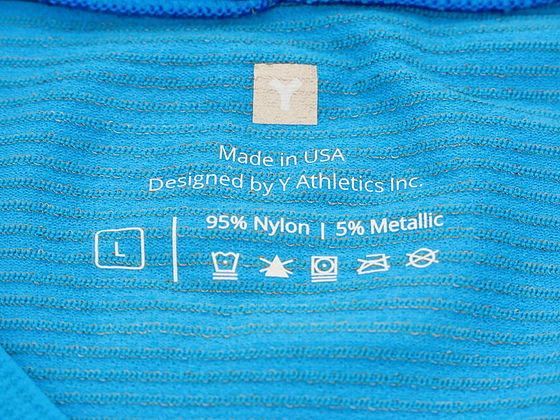 According to SilverAir, there is no smell in the perspiration itself, but since a specific part such as the sidewall has a lot of protein, it is said that unpleasant odor tends to occur. Therefore, 5% of the silver material contained in the clothes suppresses the occurrence of bacteria that decompose proteins and it does not cause smell.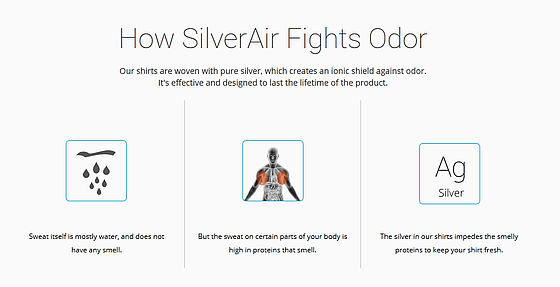 Basically every T-shirt is made the same, but the neck of the right surf blue is V neck.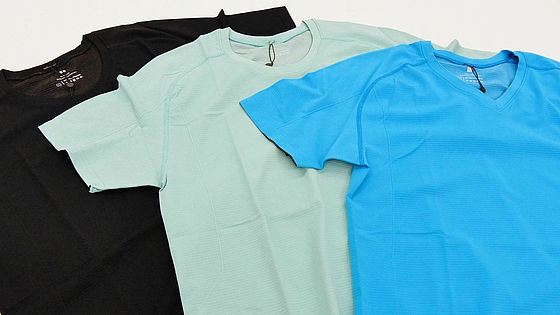 It is like this when a man with a height of 170 cm wears it.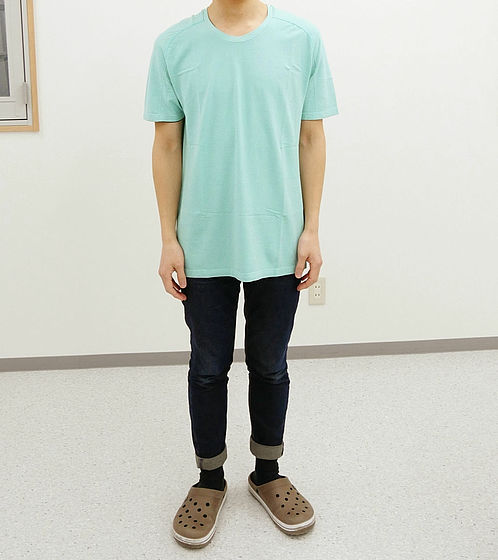 It is from behind. Although silver material is used, comfort is soft and fluffy. I seem to be comfortable as casual wear.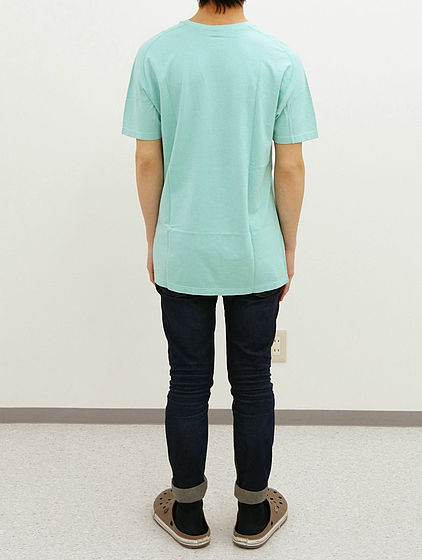 Although the hem is long when it is L size, the sleeves were just right.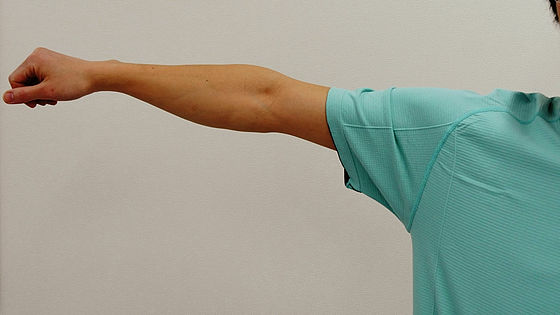 So, I came to Jim to find out if I smell sweat really.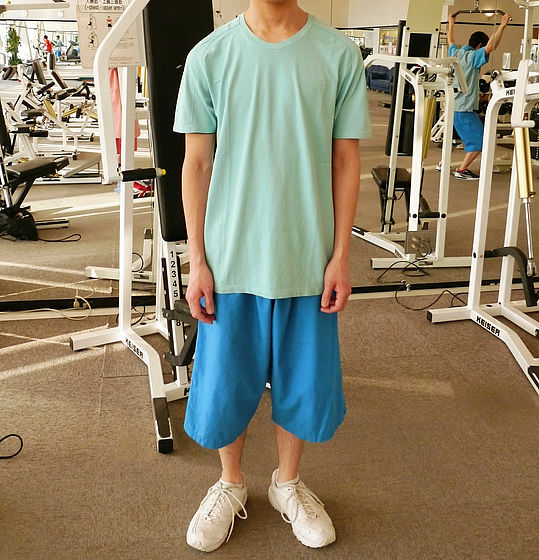 In this time, after doing about 10 kinds of muscle tremacin, I went up step machine by step machine, finally set running machine 6 km ~ 8 km / h and ran for 30 min.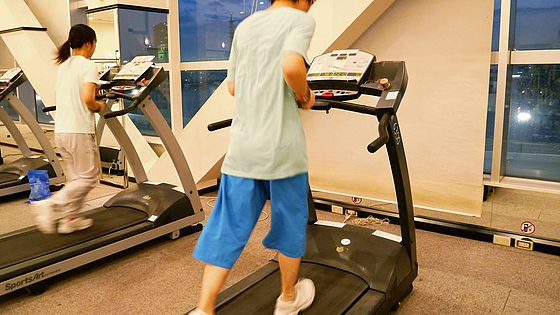 Because I am living a life that I rarely exercise usually, I have reached the limit of physical strength here.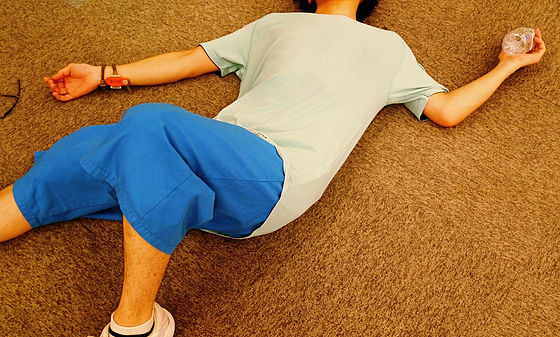 I sweat plenty in my whole body.



It is hard to understand in the picture, but the T shirt was also wet with sweat overall. Where I smelled this T - shirt, I could not sense the smell so much I could not tell if I was really sweating, I could even feel the scent of a new product in a descending order. The accompanying photographer also smelled me, but it was "I do not smell anything."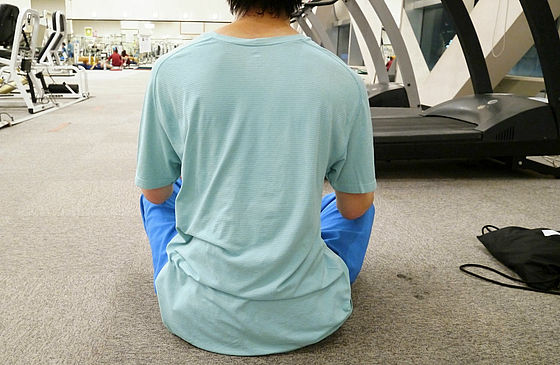 Besides that, we will have two editorial staff try them. One person used skiing and one person tried SilverAir Shirts as everyday wearing use.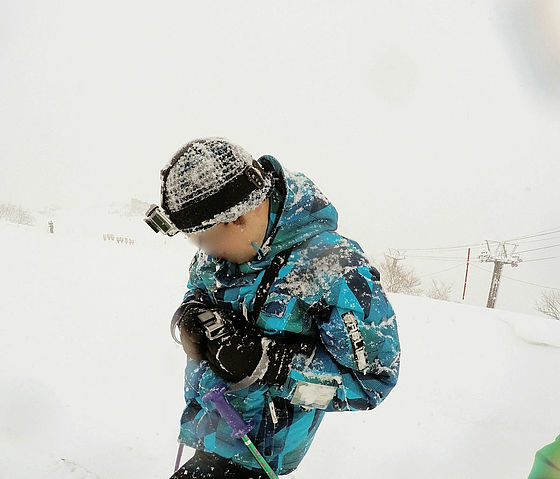 The editorial staff who went skiing seemed to have sweated quite a bit, but when it was said, "When I take off my clothes, my body smells sweat but it does not smell from my clothes." The editorial staff who used everyday clothes seemed to sweat in the room with heating, but from the T - shirt after wearing, the smell of sweat can not be felt. Although every T-shirt did not disappear until "a person's peculiar smell", it seems that the smell of sweat is decomposed firmly.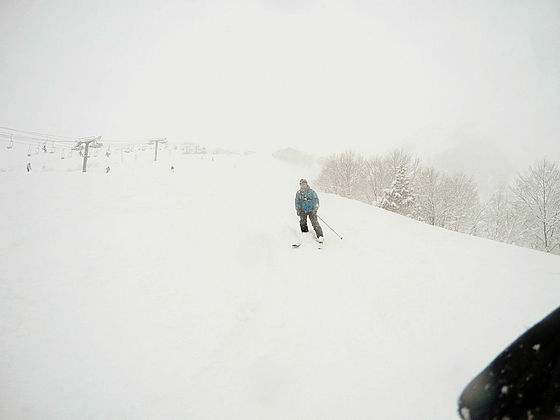 In addition, the price of SilverAir Shirts is "Short Sleeve Crew" of the round neck T shirt and "Short Sleeve V" of the V neck is $ 54 (about 6400 yen) and the long neck long T shirt "Long Sleeve Crew" is $ 64 It is about 7700 yen). The size is S · M · L · XL · XXL, and the color can be selected from 7 colors of carbon black · wild plum · jet gray (Heather) · surf blue · surf blue (Heather) · mint green · alps white I can do it. A separate shipping fee of $ 20 (approximately 2400 yen) is required.

SilverAir Shirts - Y Athletics
http://yathletics.com/pages/silverair-shirts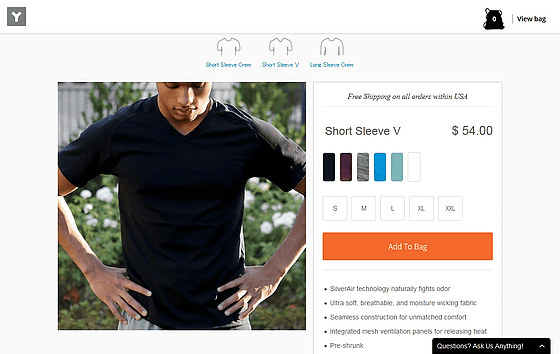 in Review, Posted by darkhorse_log