Only one thing I should do in the educational setting in Japan I turned around a school in 22 countries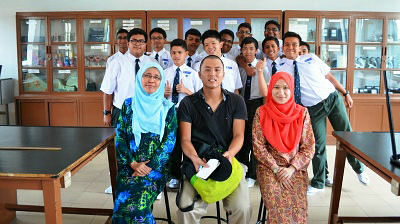 A man who was a science teacher in Japan is going around the world on the theme of "going around middle school and high school in the world" and thinking that I have finished visiting 26 schools in 22 countries.

Hello!World newspaperA special reporterTaira Hiroyukiis. I left Japan on January 5, 2014 and traveled to 45 countries in about 1 year and 2 months. My journey is also left for two weeks. This time it will be "Summary article of middle school and high school in the world" which is the theme of my journey.

I am now in Columbia Cartagena (star) in South America (red line is land route, blue line is air way, green line is traveling by sea route). After that, I will return to Venezuela a bit and return to Japan on 20th via the US / Taiwan. The trip route was Southeast Asia → Middle East → Eastern Europe → Africa → Northern Europe → North America → Central America → South America.


◆ Reason for going on a trip
The reason I got on a trip is two points.
· I wanted to challenge myself that I admired and gain confidence
· I wanted to tell students as a teacher

Therefore, I decided to try various things at the journey, firstly set three themes. That was "World's Middle School High School Tour", "Science Neta Search", "Knowing Various Lives".

◆ Purpose of "World's Middle School High School Tour"
Before I left I was a science teacher at a middle and high school. So, when thinking about the reasons for the trip, I quickly found the purpose "to visit junior high school and high school abroad". In observing, we took note of the four points of "Knowing the characteristics of overseas schools" "Knowing the realities of national students" "Getting new lesson methods" "Compare club activities with Japan." This time around this world about these four points, I will write about what I thought · feeling · feeling ·.

◆ How to visit and countries you have visited
The way to visit is direct negotiations on site. As a result, we visited half junior high and high schools in 26 countries, 22 elementary schools in 22 countries, 2 elementary schools in one country, and 1 Japanese language school in half of visiting countries. Among them, we introduced schools where permission to photograph collection was given in the past with GIGAZINE.

Asia's junior high school and six high schools that astonished former teachers - GIGAZINE(Summary of schools in Asia)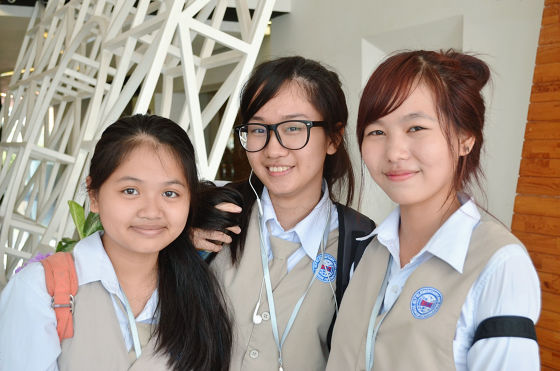 Four overseas schools whose former teachers were surprised such as Mammoth school with 50,000 students - GIGAZINE(Summary of schools in India, Middle East, Eastern Europe)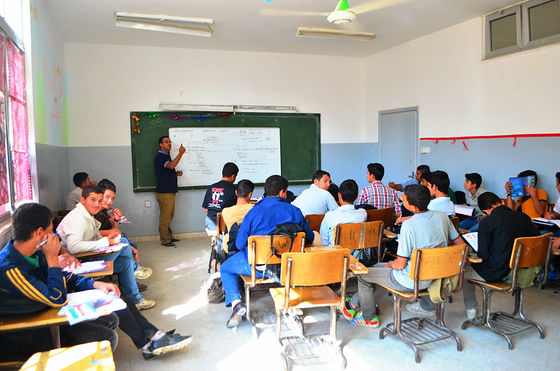 Three African schools whose former teachers were astounded, such as English education advanced from Japan - GIGAZINE(Summary of schools in Africa)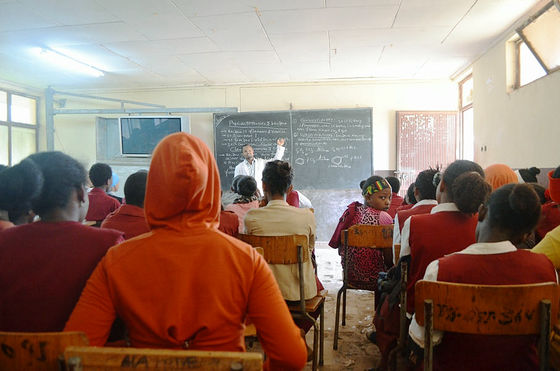 ◆ 15 overseas schools where I was surprised
I had the opportunity to see many educational cultures that I can not imagine abroad. I will introduce it for each country.

· Philippine schools where small, medium and high are replaced in the time zone
In the school that I watched in Cebu, the students were replaced by the time zone even in the elementary school in the morning and in the same school building as the junior high school in the afternoon. You can see the signboard of the elementary school on the left and the junior high school on the right (in the Philippines it is high school for junior high school high school six years collectively).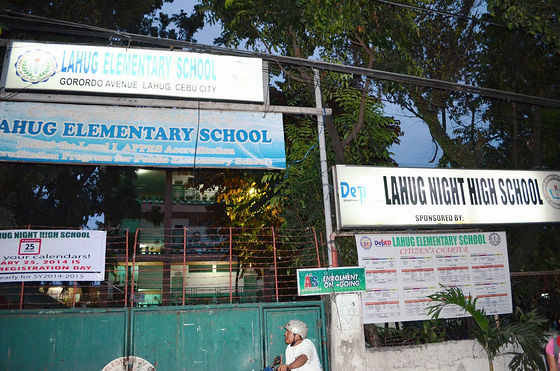 I attended the high school physics class. It was a student-centered class that talks about each group and makes it announced. The teacher explained using PC video, but there was no projector and the appearance that everyone inevitably looked at the small screen of the PC was impressive.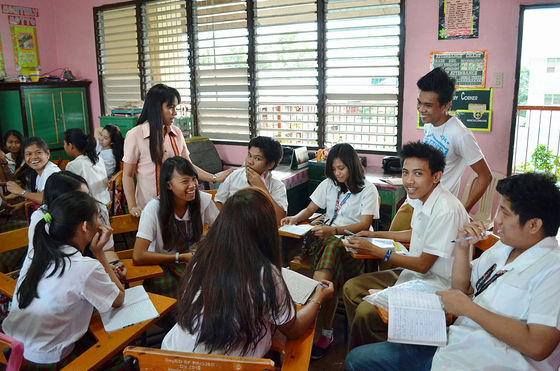 · High school in Indonesia where Japanese is required for one year
At the public high school in Bali, Japanese lessons were necessary for one year. The picture is a Japanese textbook. The government is focusing on attracting Japanese tourists. How hard is it to learn a second foreign language from high school students?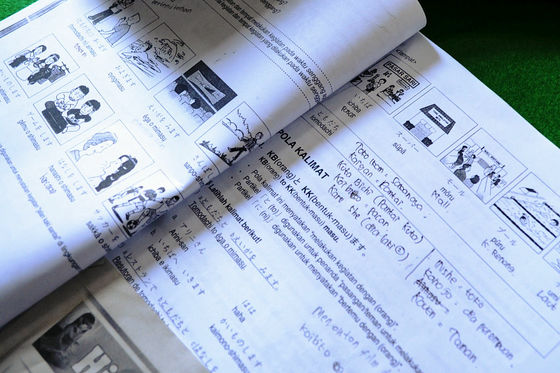 · Malaysian traditional school where sex education was four per week
In Kuala Lumpur's traditional school there were four sexual education named "Gender Science" in junior high school a week. The lesson I was watching was a teacher teaching male students about their menstrual cycle. I think that Japan should have the opportunity to touch sex education a little more. Establishing time to communicate correct knowledge about gender such as sexually transmitted diseases has become one future goal.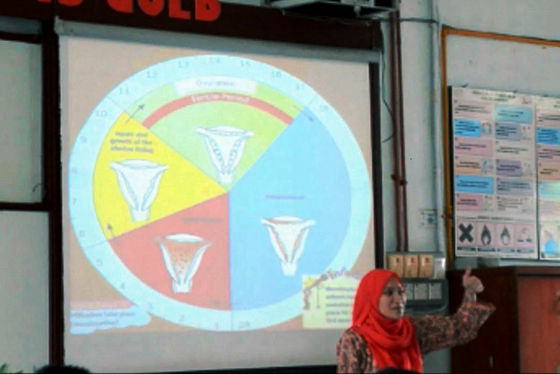 Also related to that, fetus specimens were exhibited in the biological room along with insect specimens. I pulled my back down on this.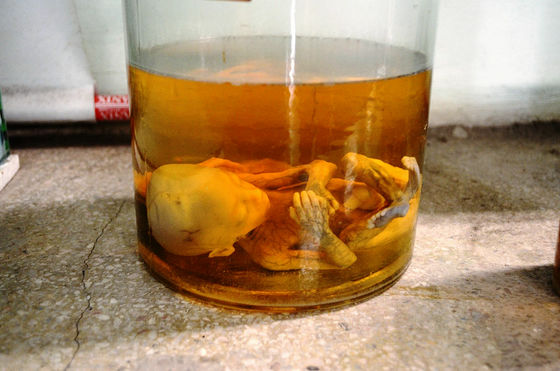 · Cambodian luxury glorious school with prejudice overturned
Phnom PenhThe private school of the government reversed my image of the Cambodian school. It was not a wooden school building standing in the wilderness but a gorgeous school with three theater rooms for film classes in a white school building.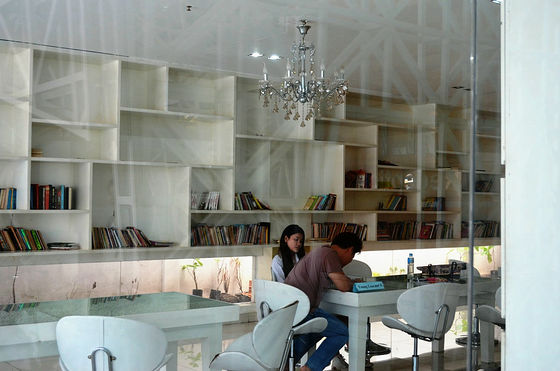 In Japan it will be hard to see beautiful schools so far. The reception desk was unified in Mac. Classroom, uniforms and pink guitars are also fashionable. It was an event that we were able to dispel the prejudice given from the media that all Cambodia is poor.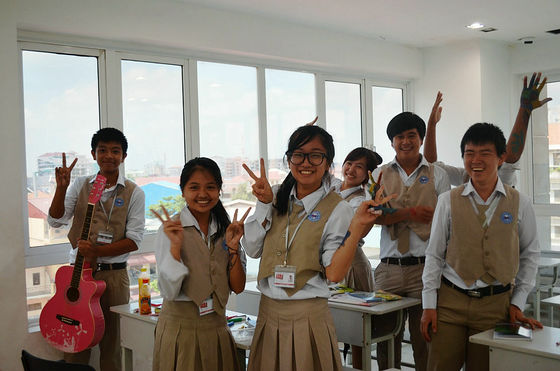 · There was a famous physics teacher with 10,000 good in Vietnam
HanoiThere was a famous physics teacher who is collecting 10,000 "Like" on Facebook page to public high school in public. It was a celebrity enough to be taken up on television. In contrast to the "exclusive and closed" school environment in Japan, the background taken up by SNS and media is that open educational sites are located in Vietnam, public teachers are famous for media and SNS I felt it might be possible to get it.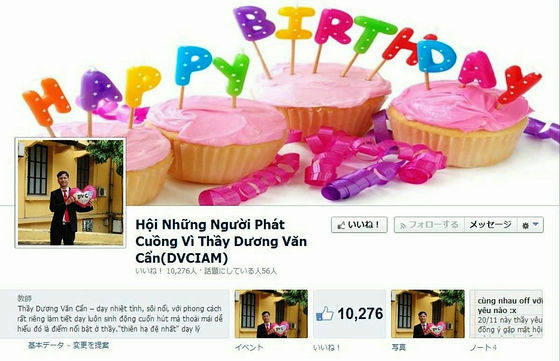 · In Nepal the quiz tournament was held for all the students
KathmanduAt the public high school, activities were held once a week, quiz tournaments and so on. All the students (150 people) gather in the large classroom as shown in the photograph. And the teachers will ask students for their daily learning in quiz format. Students were divided into several teams for each desk and answered. I am surprised that I take classes incorporating gami - fiking throughout the school. It is funny if there are quiz festivals in high school in Japan. I also want to practice creating environments that I can learn while enjoying.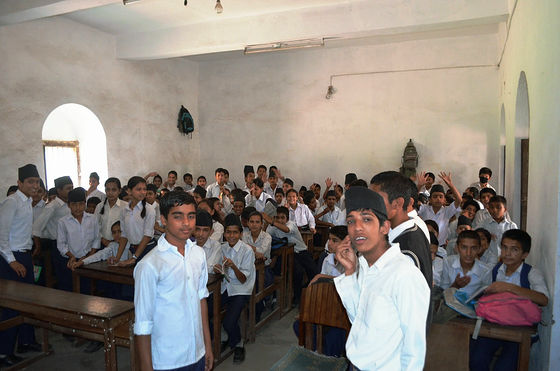 · In Bangladesh I was bored with library and PC room
In the private middle school of the capital Dhaka, female students were covered with scarves in the head because of Islamic countries. Also, male and female school hours were divided by morning afternoon.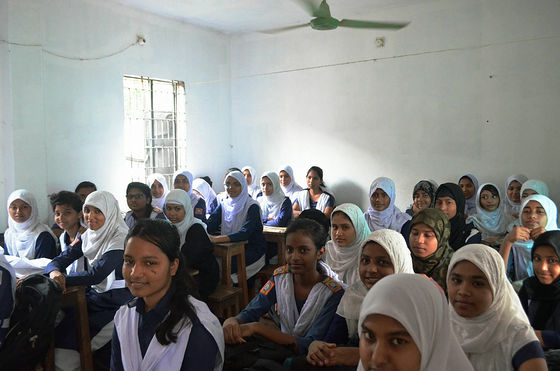 As there are few foreigners in this country, I like autographs for me like a movie star like a picture. Since it is such a special existence, I was begged as an English teacher "I want a library or PC room" on the way back. Despite about 400 yen a month, about 30% of students are unable to pay the fee. Even so, I was instructed by the teachers who are continuing to manage the importance of education.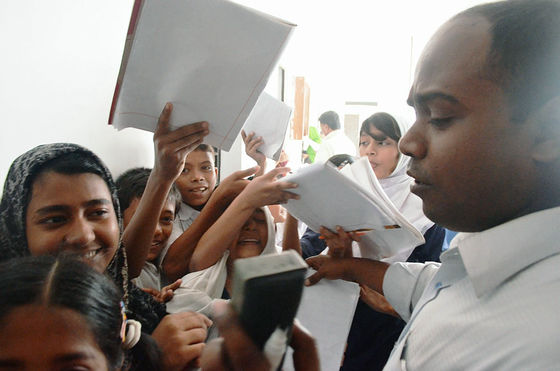 · There were Guinness certified schools with 50,000 students in India
LucknowThere were approximately 50,000 mammoth schools that are registered in Guinness as there are many students in the world. Due to its large number, the campus is divided into 20 campuses. There were about 4000 schools I visited.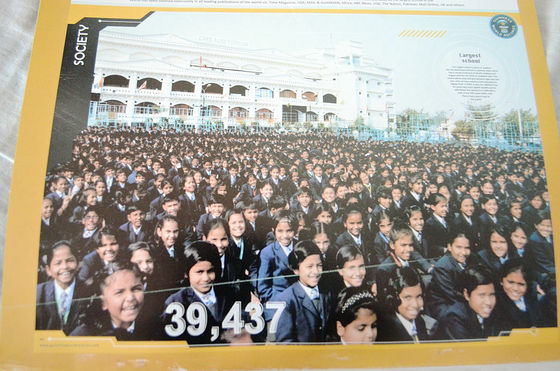 I was surprised at the high level of education here. In addition to all classes of English classes, all middle schools introduced electronic blackboards. According to this, it is said that the video-oriented lesson was carried out and the three-dimensional understanding became easy.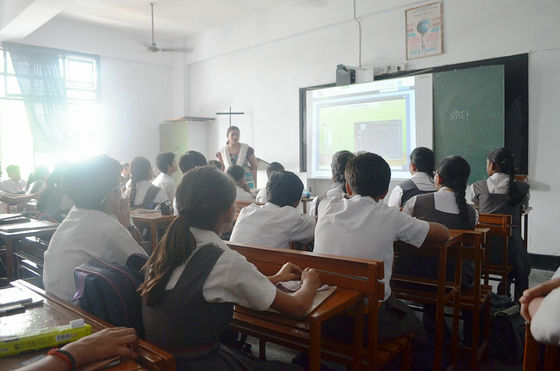 ·ArmeniaSo I was learning physics in Chunichi
YerevanAt the private school of the junior high school there was a physical lesson from the second grade. Contrary to the difficult character expression lined up on the blackboard ......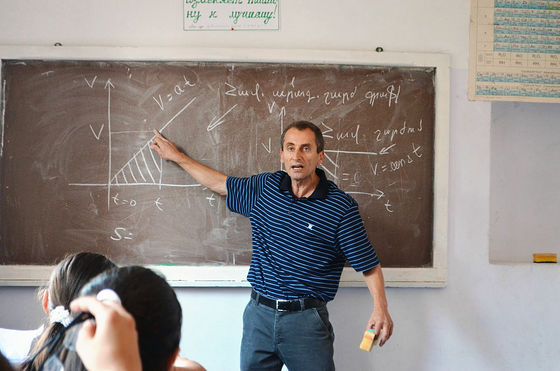 The students who are still young are still receiving. I felt that half of the students do not understand the degree of comprehension, even from children who positively ask questions to smart children.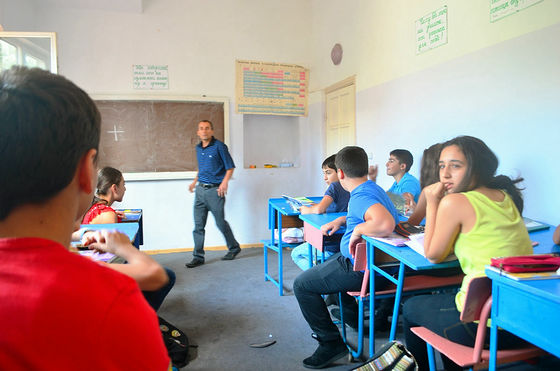 ·RomaniaHigh school in the drunk drinking smoking was bad
BucharestThere was a public art high school. There seems to be many professional high schools such as music and physical education in Romania. The photograph is the drawing scenery of the drawing. What surprised me at this school was drinking and smoking for high school students. Break time, students smoke while they are illegal. Some students brought alcohol and drunk. It gave me a chance to think again about why it was decided by law.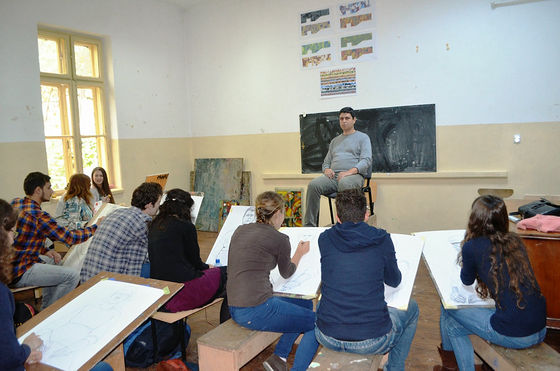 · Teacher and students are close to each otherJordanBoys' school
In Jordan it seems that gender discrimination system has been incorporated into high school, I visitedPetraBut it was sexual discipline. This is a state of a boys school.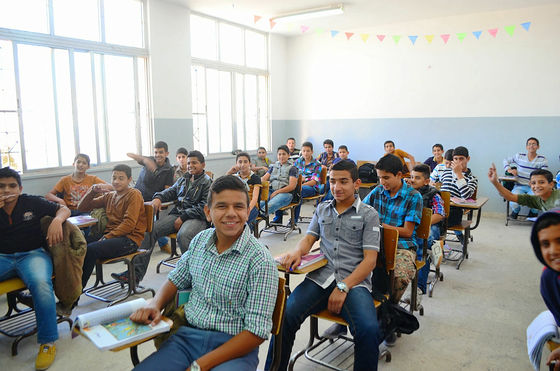 The teachers were many young men and were interesting teachers. Thanks to that, the lesson was also a lot of laughter, and it was a school filled with a fun atmosphere. I felt that I was still watching the interaction between the students and the teacher that communication under the trust relationship was the communication with each one.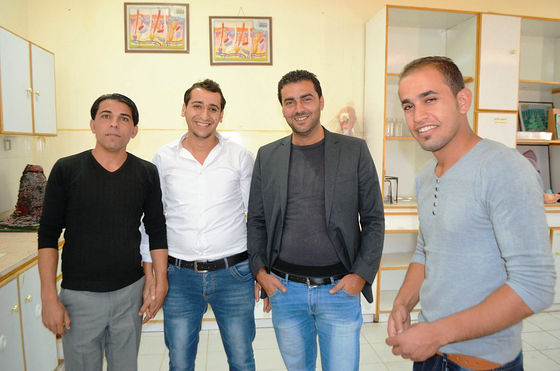 · 65 people in a classEthiopiaPublic High School
JinmaThere are 65 public high school students in one class. In Africa, girls still had prejudice that they might be difficult to go to school by helping, but the ratio was more for female students.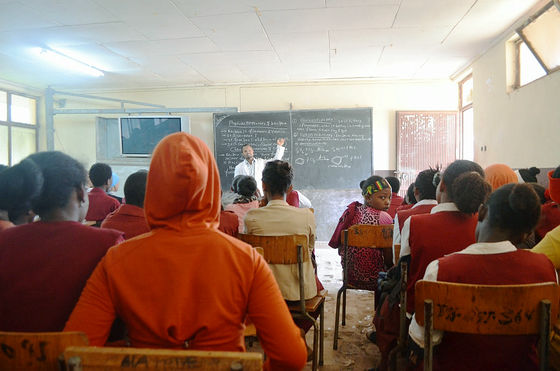 Because the classroom capacity was not enough, three people sat on a desk for two people. It took notes from the desk too. The teacher who was in charge of the class said "It is impossible to grasp the whole classroom". However, I threw chalk to a noisy student and put together the classroom.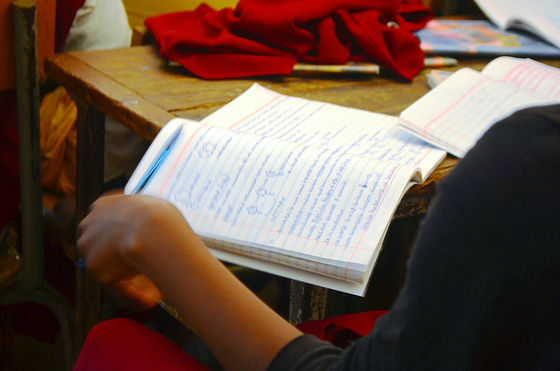 · Special classes are enrichedMalawis School
MuzimbaI saw a public school in. This is a dormitory school. To my surprise, there was a special class of students with hearing impairment and visual impairment. The photograph is a printer for Braille. Shamefully, I did not assume that there are environments for students with disabilities in Africa.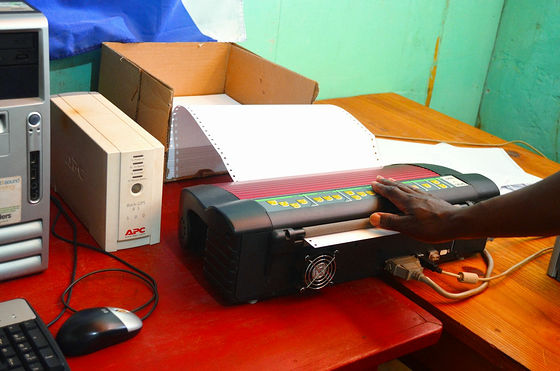 ·ZambiaSo the mango in the premises was all you could eat
I visited middle school and high school in the city where Victoria Falls is located. While I was on vacation in the winter, the students were studying for classes and self-study. Although it seemed to cost classes, many students were taking lectures. There were many mango trees on the premises, the students dropped fruit and was hanging on.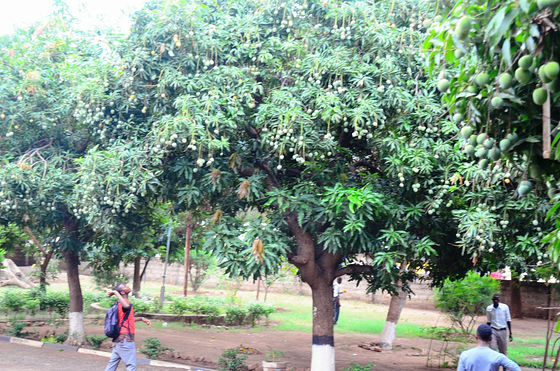 ·GuatemalaSo the school's lessons were valued
AntiguaAt a senior high school in Tokyo, I showed my biological lesson. It was a subject mainly focusing on reading textbooks. The students took note of what I said only. If you do the same thing in Japan, you probably will not follow the students. However, here everyone felt desperate and felt that we valued school lessons.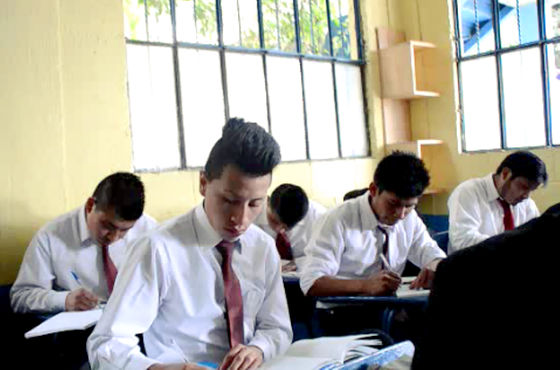 ◆ Interviews with students in each country Summary
I briefly asked the students of each country at the end of the tour. It is five points of name, school year, favorite subject, how to spend after school, and dreams. I will describe what I felt in that.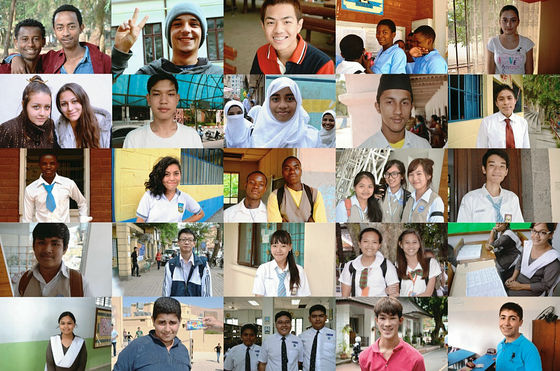 First of all, the student (Photo: Zambia · 17 years old) who told me "I like science, I want to become a technician, a nurse, a doctor in the future" was impressive. Especially in Africa. I felt the reliability of the future.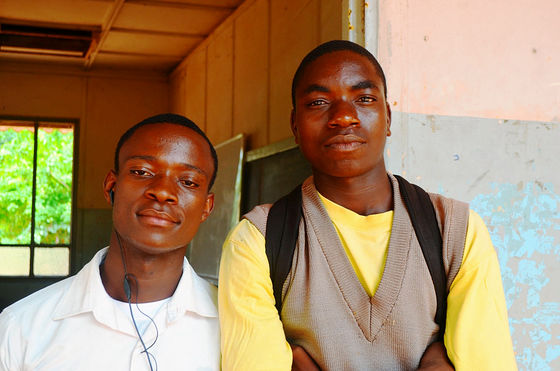 From a global point of view, there are places where the science is considered superior to the literature. Comprehensive excellent children can go on to science in Sweden. I do not seem to be able to go on to science in high school unless my grades are excellent at middle school.

As for India as well, science science is regarded as excellent. Furthermore, in India, there was a course named Commerce that cultivates bankers and accountants alongside the literature and science. A student with a Japanese mother (photo: 16 years old) told me "Japan should be so soon as it is quite practical."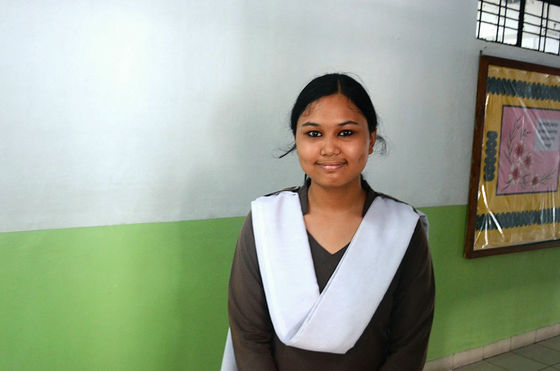 Many students replied "I like English". Many randomly interviewed children were dealing with English fluently. Even English girls were actively using devout Muslim students (photo: Bangladesh · 14 years old).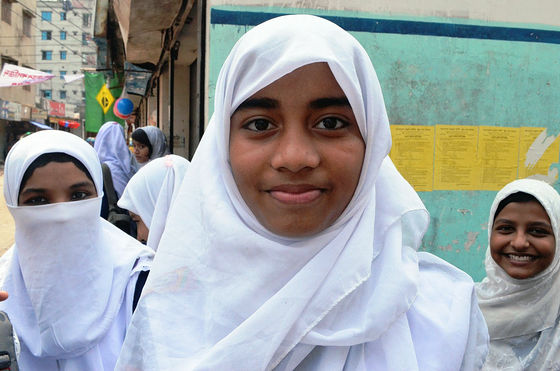 Students who answered clearly what to do in the future also stand out. In Romania there are many specialized high schools, so we had more concrete goals. For example, the student of art high school (photo: Romania · 18 years old) decided the place to get a job, "I want to become a CG designer, fashion designer". I truly honored to look forward to the future with that youthfulness.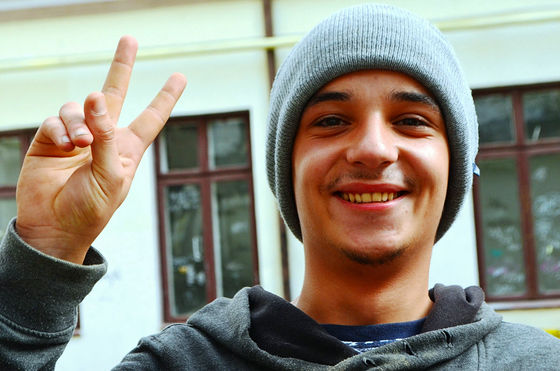 Meanwhile, private students in Cambodia (photo: 15 years old) were still thinking about the future. I think that they are children in an environment richly blessed in Cambodia. Students who can not find dreams in Japan are conspicuous, but I felt that they would hesitate to make more decisions because there were more choices when in a privileged environment. It has become a big goal to have students wear "decision power".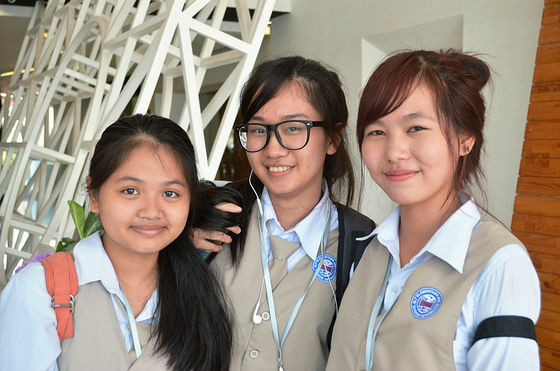 ◆ About club activities and new lesson method
I could not find a country that does club activities everyday like Japan. In Indonesia and Vietnam there were cultural activities several times a week. There was almost no activity found in the athletic meet, and it seemed to be working outside the school as a club team. However, in Chiang Mai, Thailand, there was a student (photo: 18 years old) who says, "I belong to the dance department and I want to become a teacher of the future in the future". Relatively, club activities were active actively.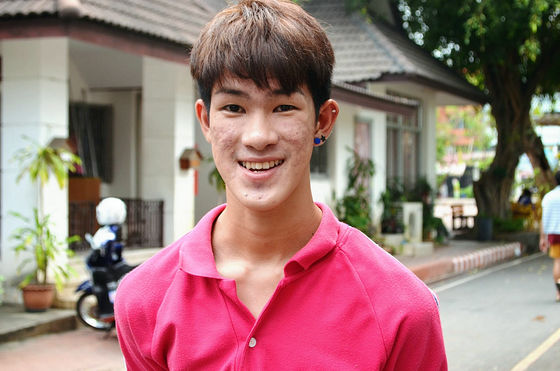 In educated industrialized countries, we could not observe classes, so we could not obtain a novel method of teaching, but we wanted to challenge lessons using quizzes seen in Nepal and electronic blackboard in India.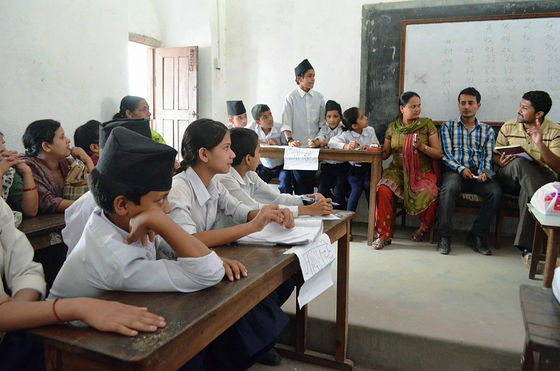 Instead, when I traveled a lot of educated countries, I realized that the power the students are trying to learn is amazing. I am blessed with educational opportunities in Japan. There are also easy-to-understand reference books and cram schools. But in a country where it is not possible to buy textbooks, even in a boring class that the teacher reads textbooks, I was desperately taking notes in order to get something. Perhaps it is because educational opportunities are overlooked, which may reduce reading ability.

Three things I felt throughout
I look at the schools in the world and describe the three points that I felt as a whole at the end.

1: Enhancement of English education
In India · Ethiopia · Malawi all lessons and exams are in English. In the Philippines · Malaysia I taught science in English. In Bangladesh and Cambodia, a private English school stand out in the streets.

2: No use of blackboard
The blackboard was not used unexpectedly, and the white board was more. I used a smart board in India.

3: Long-term vacation due to religion, calendar, or climate
At the school in the Middle East, there were summer vacations for three months from July to September, although junior high school and high school because of the heat. Also, there were many holidays on religious holidays not in Japan. For example, in Tanzania with many Christianity, Christmas holidays were taken from the second half of November.Watering FestivalIn Thailand, Laos and Myanmar famous for that period, the period was the New Year, so it was a week off. Muslim country is a holiday on Friday and Saturday,RamadanAfter a whileSacrifice festivalThe day was about 1 week off.

◆ One thing I should do
This is a summary of the world's middle school / high school which I felt during this trip. I was surprised by the difference in educational culture beyond expectation, and I realized again that educational facilities in developed countries are solid and that checking with my own eyes is more important than anything.

Also, for the purpose of this project, we listed four at the beginning, but in reality there was another hidden purpose. It was to see my growth when I finished this project. However, when asked if something has grown up now, I have acquired things I want to do and the educational circumstances of the world, but I think that I have not grown. Still, the visit without an appointment gets scolded.

So how do we make use of this experience? As expected, I believe that it is only necessary to communicate the facts as teachers, to practice, and give some stimulation to the children. It was good for me to travel for the first time if children who we will meet receive this "school of the world", another theme of travel, "search for science neta", "know various ways of life" I think that. There are people who say that the trip is "self satisfaction", but I want to affirm my trip by doing that. At that time, I wanted to go on a trip and want to think that it was not a mistake.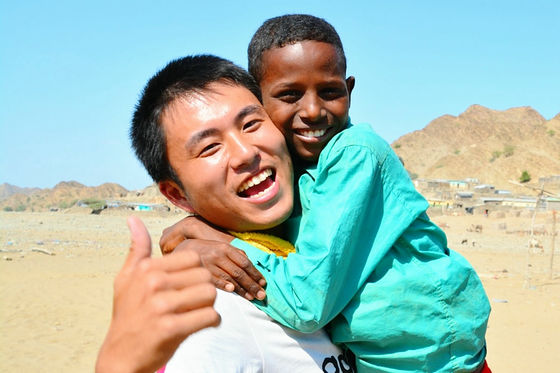 I wrote an article here for 1 year. It was a very good time to think about 'how to tell'. If you have someone who has read my article before, I would like to say thank you. Thanks to everyone I was able to continue. Thank you very much.

Statement · Interview: Koji Tsuyoshihttp://zoshiki.com/wp/

Supervision: World newspaperSekaishinbun.net