This adventure was waiting when I went round the world without a guidebook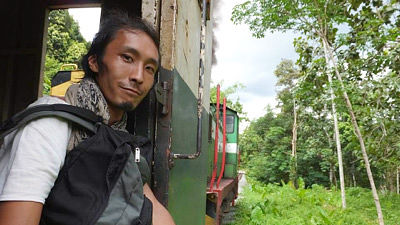 Speaking of traveling and traveling, it is common to preview through guidebooks and the net, but if you dare travel without having a guidebook, you know that "the world is still fun!"

Hello!World newspaperA special reporterTomohiro Uetake (Tomohiro Utame)is. I am currently in the 21st country Armenia around the world. As a summary of the year when I traveled this time in the final round, I tried carefully selecting nine "interesting spots that tourists will not go very much" I found on a trip.

◆ passage of travel
The routes I followed in the past year are as follows (red line is air way, blue line is traveling over the land). As you can see, it is not out of Asia even after a year.


◆ Reason for going on a trip
For me, there was no theme "I want to do it if I go abroad!" I am not making a friend, searching for myself, searching for business opportunities, language learning, which was aimed for (although I could say that I expected everything backwards). What I wanted to do was to "adventure the unknown world". A big adventure that makes me excited even when I become an adult, that was my purpose.

◆ Those who do not know get excited
In the era when information and photos come out as much as you open a guidebook or the Internet, it is full of spoiler to do adventure. So, basically, I decided to look for safety information, bedrooms, history and so on, and I will look for places to see almost at the site. Dive into places you do not know well about, and try with your own eyes. That is my style of adventure. Therefore, at first I started a journey from East Timor, the forefront of Southeast Asia.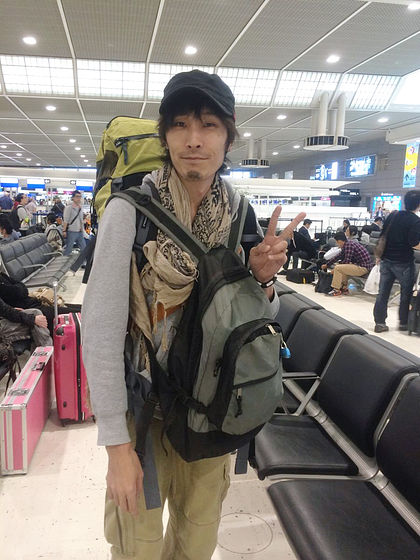 1: What is there? The first independent country in the 21st century (East Timor Dili)
It is not well-known except that there was a civil war in the first independent country of the 21st centuryEast Timor. Although I stayed for only 3 days, I borrowed a rental motorbike, and a nature like paradise ......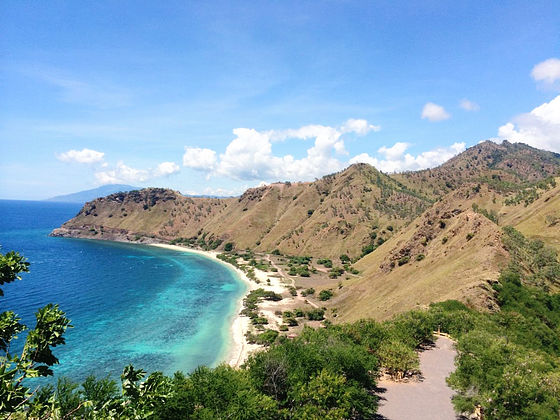 I went around looking at the gigantic Christ statue. This statue has a height of 27 m and seems to be the third largest Christ image in the world. I did not know until such a journey that such a thing is at the very end of Southeast Asia.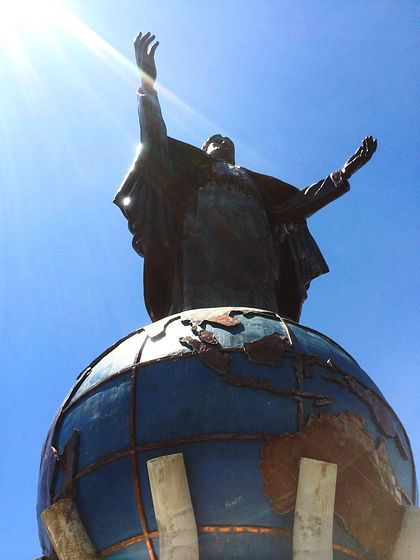 At the time of independence, I was watching the news such as confusion and temporary dispatch of PKO, there was impression that security was bad, but there is no dangerous impression even if walking in town, and it is one of the countries I want to travel carefully.

Do you remember East Timor who became the first country of the 21st century? - GIGAZINE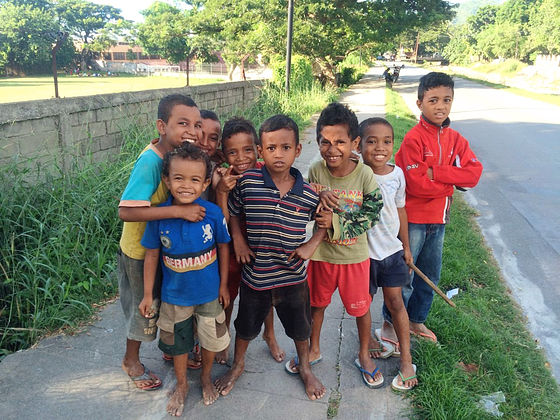 2: Adventure with your own feet (Nepalese Kathmandu)
I am on a journey, the most frequent means of travel is on foot. Although there are also for saving, it is because you can see the scenery that you do not notice when you are in a car. In Nepal I had a schedule until departure so I tried walking in the east and west north and south separately on the 4th.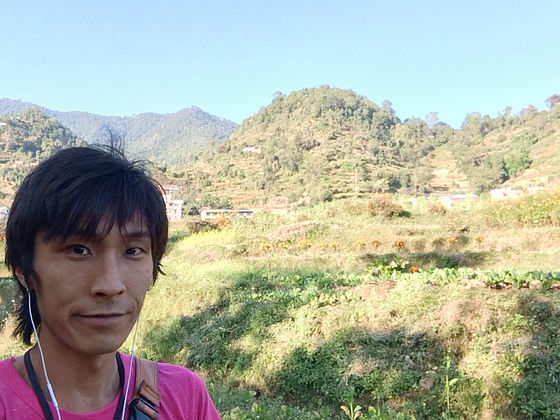 Village located behind the airport. On the back side of the airport where the rich ride of air comes and goes When the storm arrives, the settlement roof settled that is about to blow away, the smell of burning garbage and the smell of livestock were spreading. Since there are no tourist spots around this, I think that it is rare for foreigners to visit, but it was an impressive place to witness the gap between rich and poor.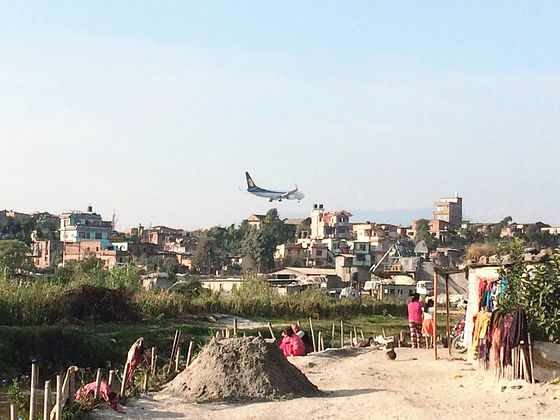 In rural areas where probably only local people and some lost child visitors will visit there were many colorful flowers in bloom. Although it can not be called a sightseeing spot, there are places where it is more impressive than sightseeing spots, even within walking distance by walking.

What if we walked alone in one direction overseas? In Nepal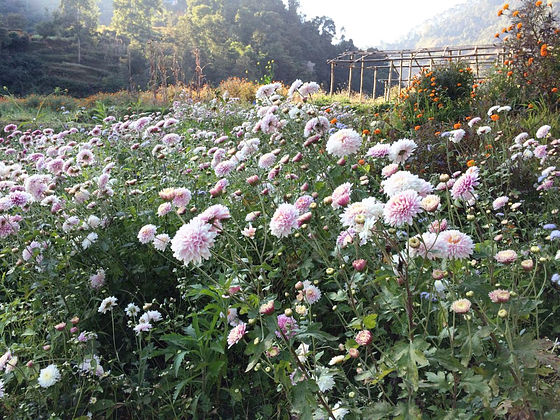 3: B-class spot that sleeps well in famous sightseeing spots (Thailand)
Whatever you go to anywhere in the world, it is crowded as a sightseeing spot with religious facilities such as churches, mosques and temples. Everything is historically valuable but honestly bored when you look on in a row. Such a meeting I met in Buddhism country Thailand was a strange and strange Buddhist temple that can not be imitated in Japan at all. The picture is "WAT PA LAK LOI". I can not believe it, but this is the precincts of the temple.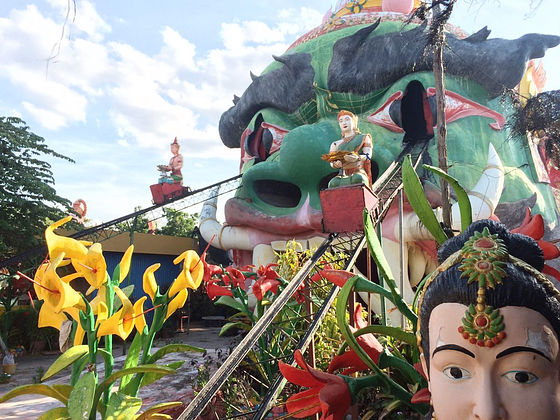 It's like a white palace (WAT RONG KHUN) like a science fiction fantasy world,



Temple where Doraemon lurks everywhere on the inner wall painting (WAT SAMPA SIW), and so on.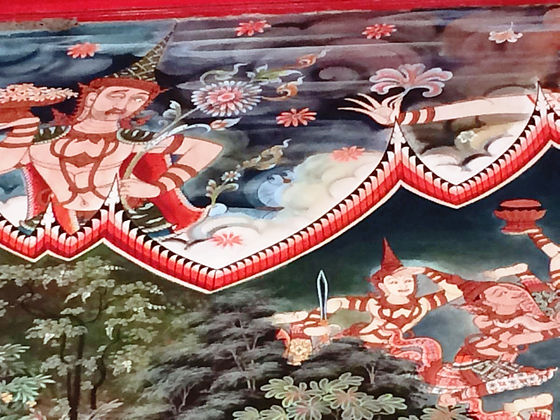 The appearance is only a church of the Christian church here ......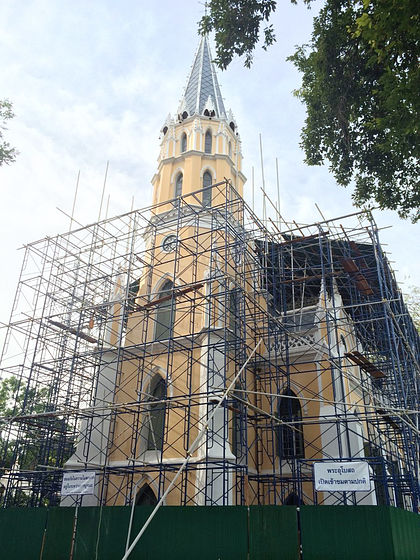 Buddhist priest inside! Actually this was also a royal certified Western style Buddhist temple (WAT NIWET THAMAPRAWAT). Perhaps in Thailand, there may still be a strange Buddhist temple that is not well known anywhere.

"Doraemon Temple" and 4 temples in Thailand that are likely to get angry in Japan - GIGAZINE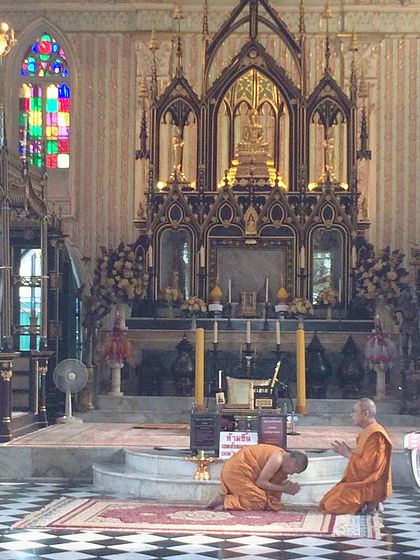 4: The country itself is an adventure spot (Bangladesh)
Muslim nationBangladeshThere are also World Heritage Sites, but there was not any special moving thing. Instead of capitalDhakaWalking around, I found some mysterious places. The road is not well maintained and it is the old city of Dhaka where power outages occur frequently ... ....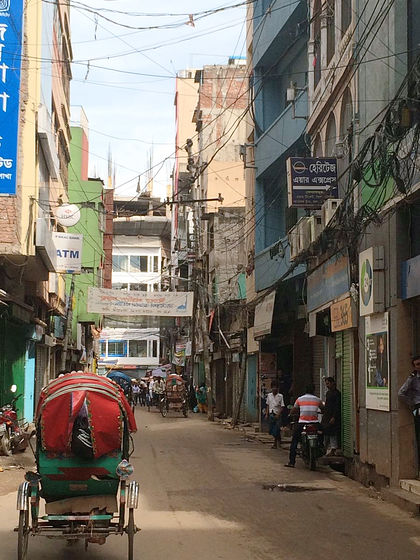 There was a place where the sky glows glitteringly in one place at night.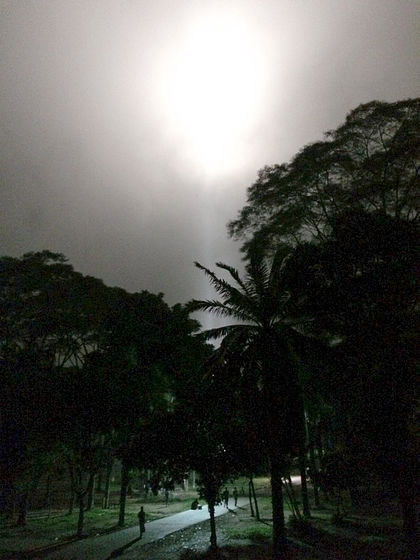 When I turned my eyes to it, there was a light tower standing there, and the white lighting inside the glass-enclosed tower was illuminating in a dark sky. According to Google Maps it was called SHAD HINATA TOWER, it was an independent monument. I searched for it here, there was no internet information by Japanese.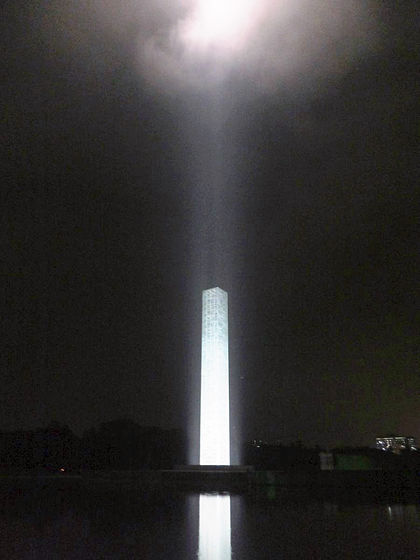 Also, do you know what a building this ship was in the shape of a ship that I found on the banks of a pond while walking? When I asked the local people who can speak Japanese, I was told that it is the "place of prayer of Buddhism", but later, when I go to ask the guardman of the next building, it means that it is a private house where people live I understand. "My husband is already dead, my son is in the United States, now I live with two women ... ..." taught me in detail. I feel like I can talk so much about the inner circumstances of my neighbor, but I can afford to have such a huge and originally-priced house in Bangladesh called Asia's poorest country, so I can afford to let my son go to America There is no difference.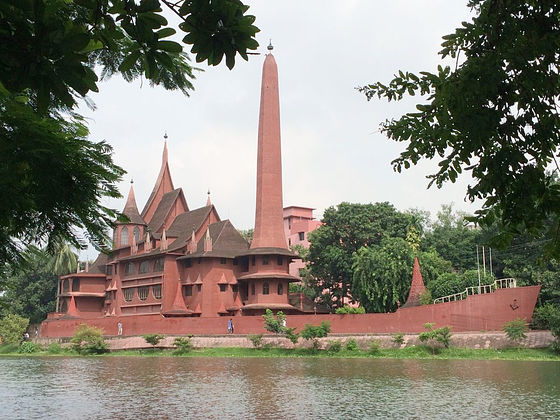 There were many places where detailed information could not be obtained such as why and why it was built even if it examined on the Internet in Bangladesh. I wrote as an era when information is overflow at the beginning, but Bangladesh is not that limit. For foreigners it is one of the secret bases where unknown spots sleep.

5: Futuristic city after getting off the airplane (Kazakhstan Astana)
The capital of Kazakhstan visited in November 2014Astana. Actually, I tried to visit just because the price of the ticket was the same as other cities in Kazakhstan, but the time I got off with a warm climate Nepal / Dubai was a terrible time and the sensible temperature rose to -40 degrees It was a tough city of the future that also reached.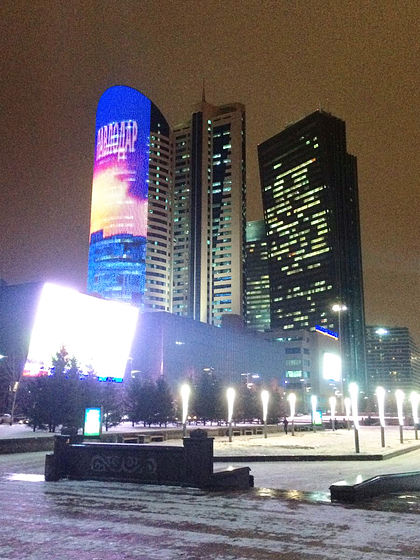 When you walk through the city you can see the building of the near future form like this. In Astana it is planned that the Expo will be held in 2017, so new buildings are still being built one after another, and it seems that a stage of adventure that seems to be born yet will not come yet. I definitely want to visit again in warm summers.

The future city planned by architect Kisho Kurokawa in Kazakhstan was still expanding - GIGAZINE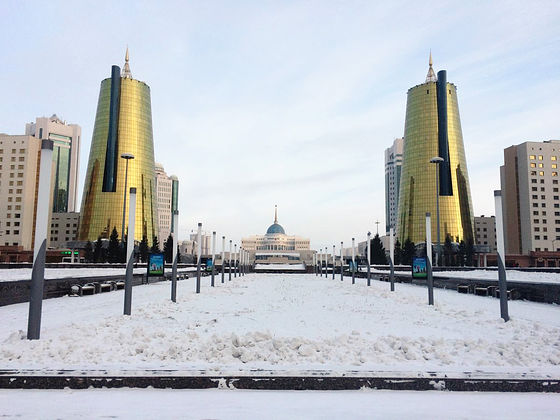 6: The giant statue I found in a complete review (Indian Nunchi)
It is a city called Indian dumpling that I visited as it is recommended to the locals.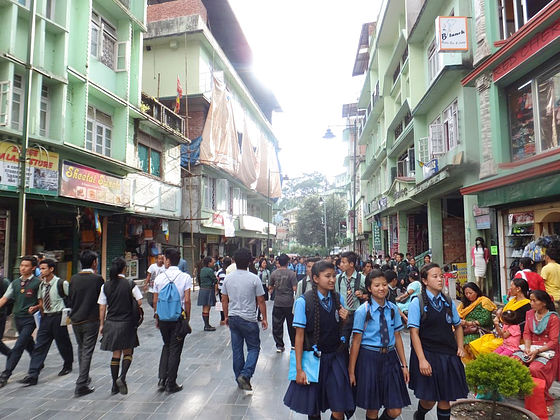 Again, as a result of continuing walking along the mountain ridge, we arrived at the Hindu pilgrimage theme park, where the temples of the four sacred sites scattered in India were recreated. Among them, the huge Shiva statue in the deepest part was a masterpiece.

Discard the guide book, let's go out for adventure India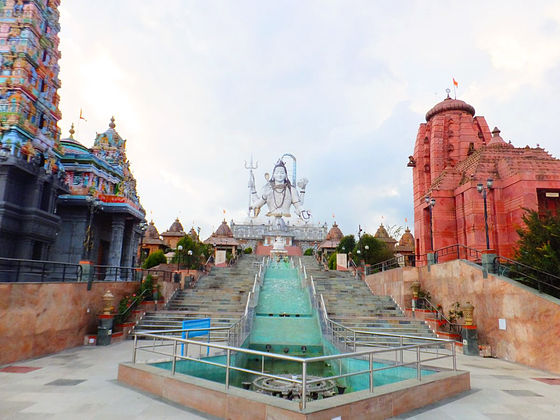 7: South Island (Malaysia Kota Kinabalu) not seen when wanting to see things to see
As we purchased information from scratch on the ground, it was not always what we saw. This is MalaysiaBorneoIt is inKota KinabaluA sticker I found in the town called.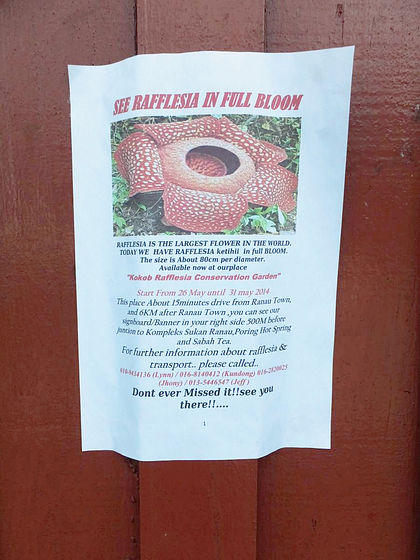 The biggest flower in the worldRaflesiaIt will die in about 5 days from flowering. Even if you purchase information in advance, it is meaningless unless it is blooming.

Is the world's largest flower Raflesia smell really toilet? - GIGAZINE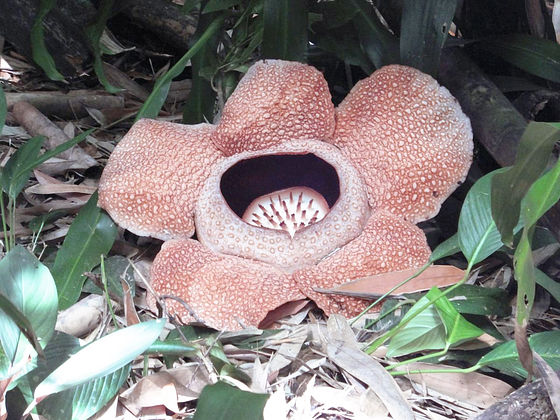 8: A city where masked women live (Iran Bandall · Abbas)
Speaking of Iran is famous as an Islamic state. Women are stipulated to hide their hair by law, and the exposure of the skin is also less.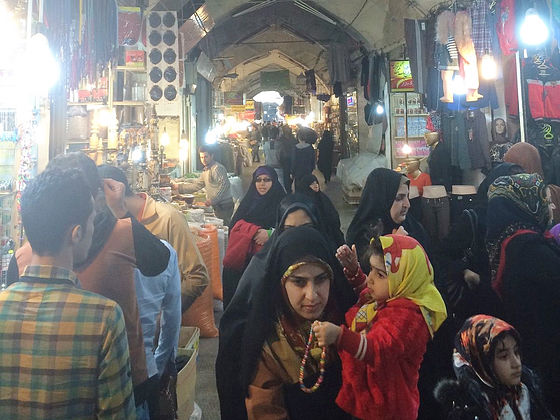 And a woman living in the Persian Gulf coast was wearing a mask. They are said to be descendants of people who came from Arabian Peninsula. There were only a few people I actually met, people in the elderly. There seems to be an increasing number of women who do not put masks, especially young people. It may be a culture that disappears in the flow of modernization.

I went to see a woman living with a mask with "Bandarrie" @ Iran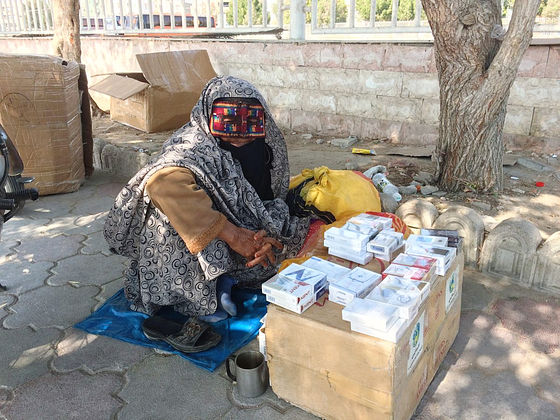 9: Places where the topography has changed artificially (Uzbekistan Aral Sea)
This desert in Uzbekistan.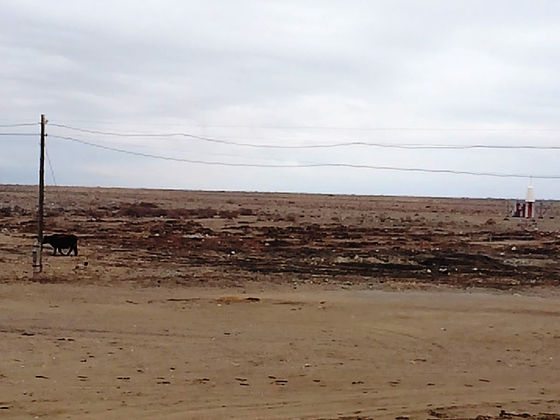 The ship was lined up how awesome. It did not come from the waterside.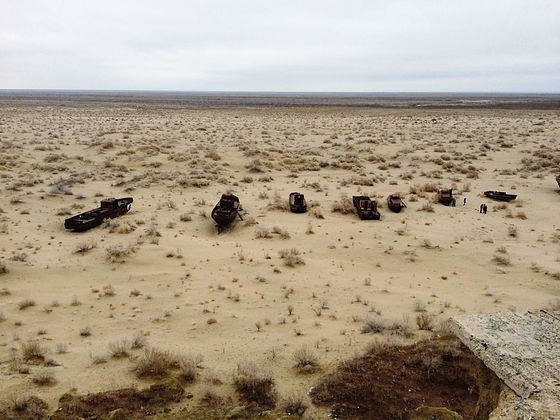 Actually this is the place where was originally a lake.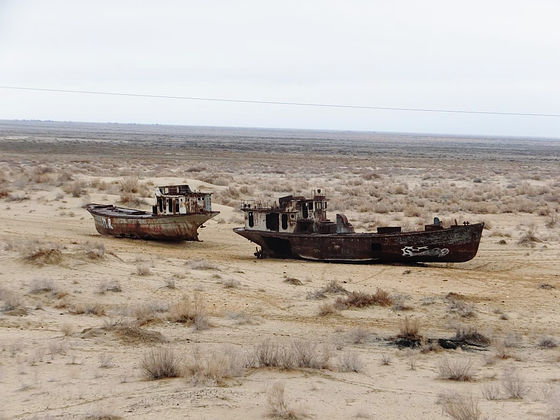 This is dry year by year with the irrigation policy called "the greatest environmental destruction of the 20th century"Aral SeaCoastal city (was)MoinacIt is the graveyard of the ship, the ship's graveyard.

What I saw in the "sea" called "the greatest environmental destruction of the 20th century"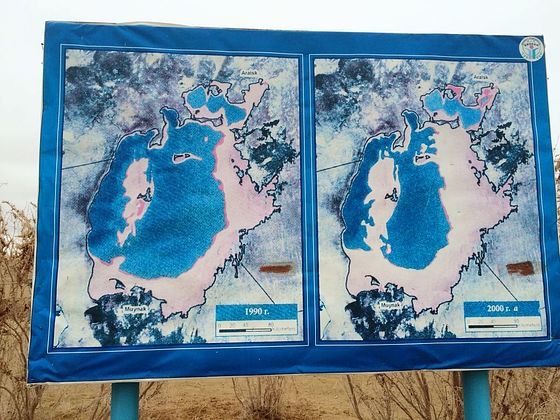 ◆ There are plenty of places you do not know "Earth without unexplored borders"
Now that overseas trips are getting widespread and communication technologies are also advancing, there may not be any places that no one has ever found on this planet. However, as I traveled, I understood that even with information on the Internet and guide books, the information on the world that we can know is still only a small part. For a traveler seeking adventure like myself, this article itself may become spoiler itself, but it would be a pleasure if you would like to travel for everyone who has read the previous article, Even for those who do not like it, I am fortunate to have the opportunity to know the information of the unknown world that we will not tell you in the news.

◆ The journey continues
Although I can not get out of Asia yet even one year later, as a future plan to return to Japan in May, I went to Australia on a working holiday, rebuilt my traveling expenses while working overseas, I will restart it. In the future, I would like to transmit information on the travel and the world in various ways, including the world newspaper, and what I felt, so I am thankful if I can see you somewhere. Thank you for supporting us for the past year.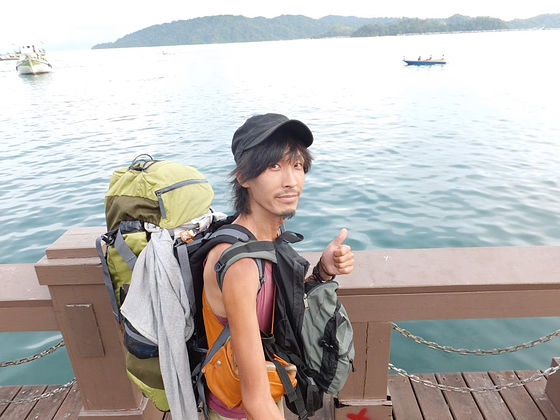 ·Finally
With this article, serialization by the world newspaper supervision is over. Under the concept of "The world will also look differently" by writing an article based on actual experiences, "the traveler reads articles by a total of eight travelers in 3 years We delivered it. Thank you very much for everyone of the GIGAZINE editorial department who gave me a chance, the travelers who wrote the article, and the readers. If you do not mind, I hope you continue to visit the site of the world newspaper. (World newspaper desk · Atsushi Matsuzaki)

Sentence / coverage: Tomohiro Uetakehttps://twitter.com/hiro_uetaken

Supervision: World newspaperSekaishinbun.net