A new generation post it "Magnetic" easy to paste and rewrite any material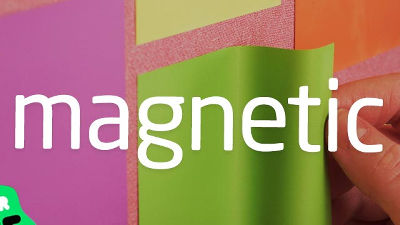 To write a little memoPost itAlthough it is very convenient, since it is made of paper, there is no durability, there is a drawback that the adhesive strength drops and falls off. A new generation of removable memos replacing such post-it is "Magnetic"is.

Magnetic: Paper That Sticks to Walls by Tesla Amazing - Kickstarter
https://www.kickstarter.com/projects/1552479159/Magnetic-paper-that-sticks-to-walls

You can understand how Magnetic is great with a single shot when you watch this movie.


Instead of posting it is very popular.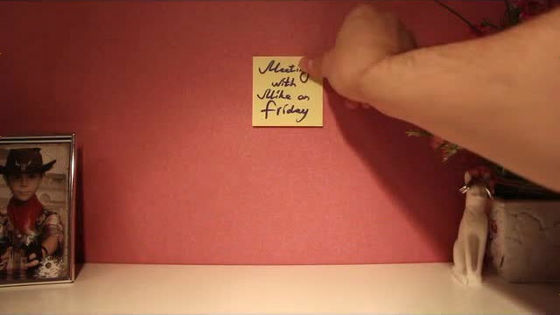 If it is a magnet board, it is also ant to hold the memo paper with a magnet.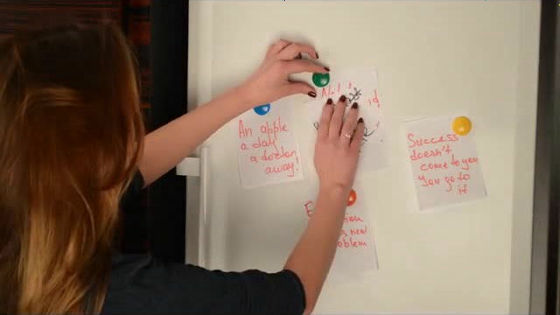 Write on the whiteboard ...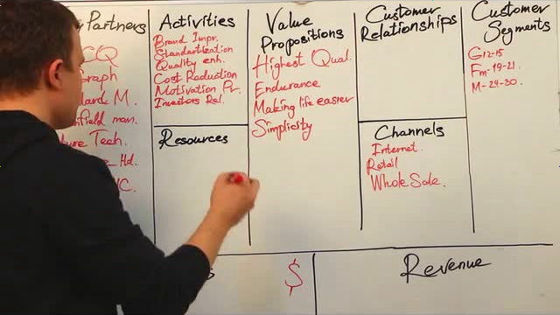 There are various ways to take notes, such as using cork boards.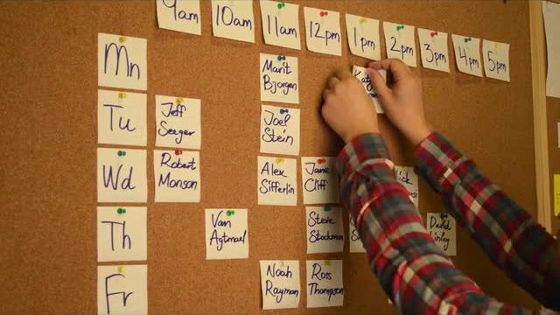 However, post-it will pass over time ......



You can not paste a note for a long time because it falls off.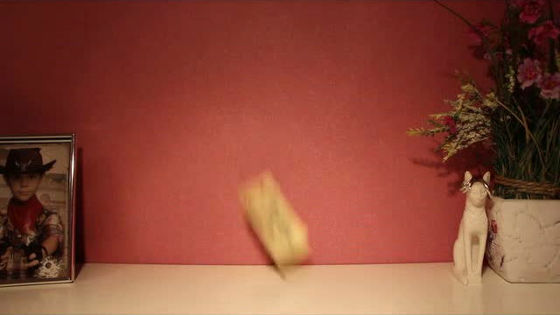 Dustin, co-developer of Magnetic, speaks to "Magnetic" that has evolved greatly over the past 50 years, which has not evolved much.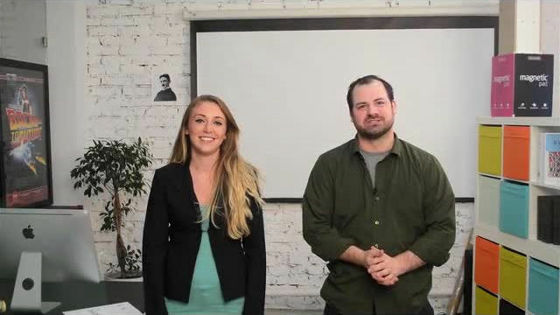 Mr. Lanes who co-developed Magnetic says "Magnetic is the" utmost maximum "product, I will introduce it," he says somewhat excited.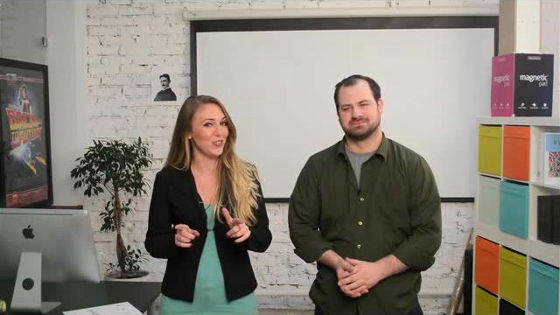 This is Magnetic.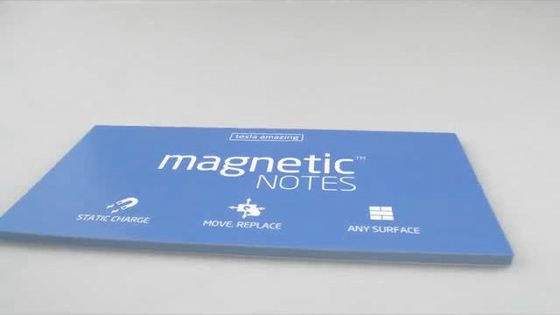 At first glance it looks like a thin plastic sheet that is common.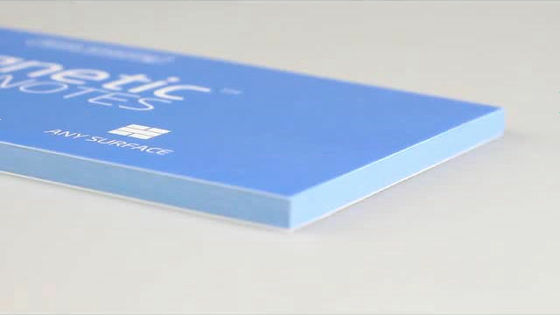 It's soft so you can flip over with it.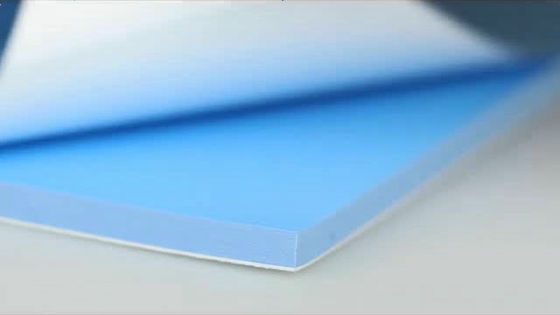 Magnetic can be pasted in any place anywhere. Just by bringing Magnetic closer to the plate of grain of wood, I got stuck like a petal as if it could be sucked by a magnet. Of course you can remove easily.



In addition, it is possible to easily change the position with Magnetic attached.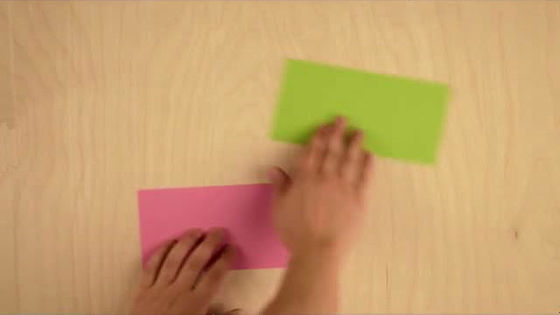 Because the surface of Magnetic can be written with a ballpoint pen, it is a perfect substitute for memos.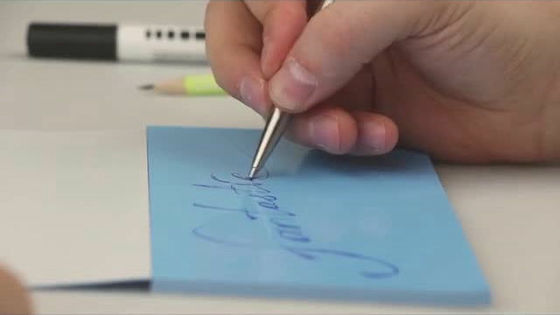 Magnetic also supports both sides. Even if you paint with a marker on the white back ... ...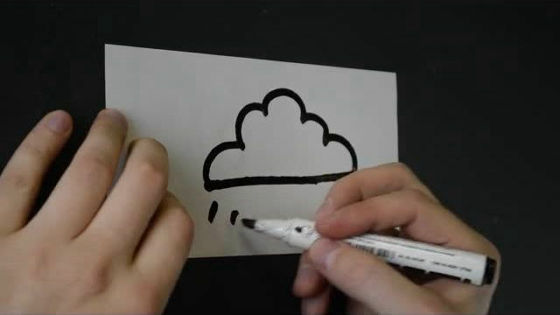 It can easily be erased.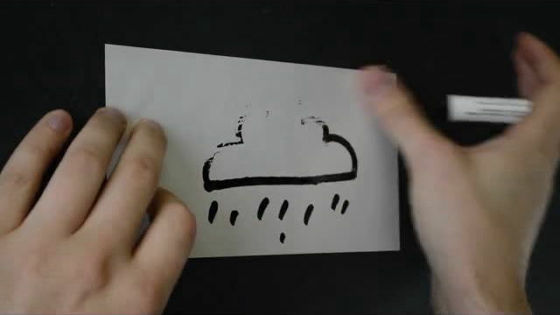 That's why I can rewrite it suddenly again and again with markers.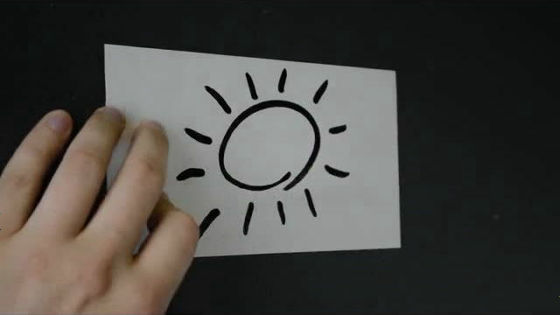 Unlike notes on paper, Magnetic does not choose where to paste. Blocks ......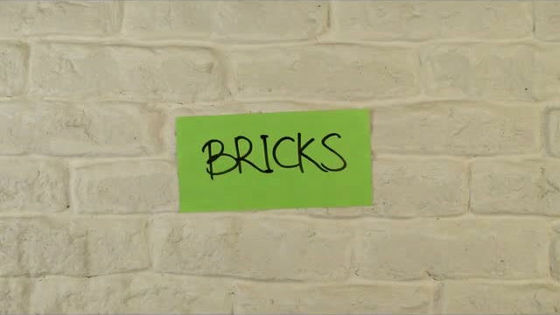 It also sticks to the metal as well.



Cork board, stone, leather, paper, fabric and plastic can be pasted on any material.



Magnetic is also a big success around the kitchen.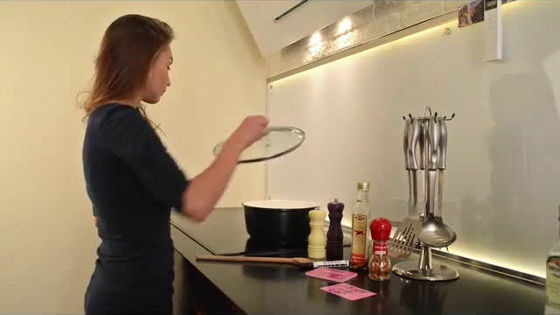 Since it has heat resistance, it is pasted even in a pot for stewing.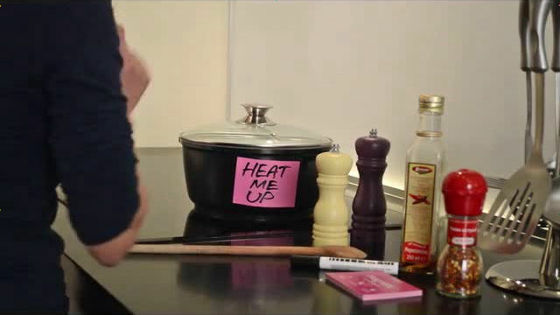 If you have Magnetic, memo paste in the refrigerator with magnet is no longer necessary.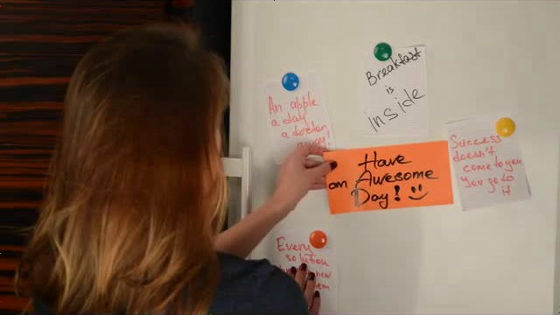 By pasting a memo on a prominent place you can prevent forgotten things ......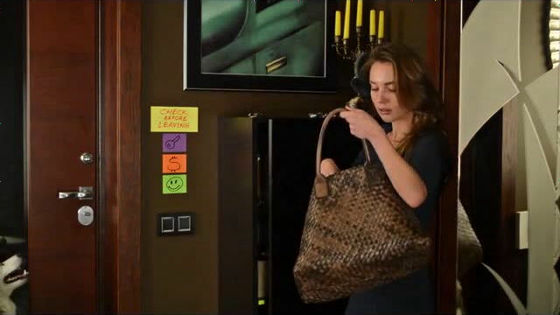 It is also possible to extend the "Meeting" guidance.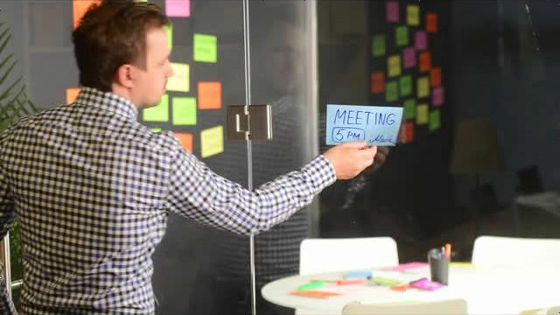 Of course, it also makes a big success at the meeting.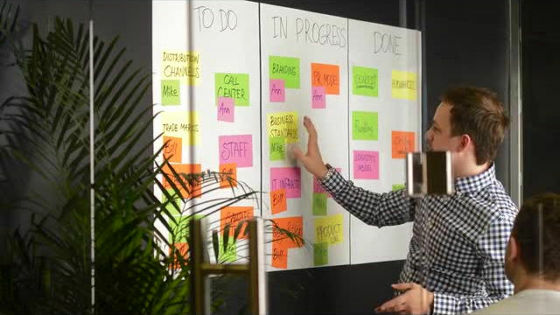 Furthermore, it is also possible to paste the note "move it immediately" on the windshield of the car.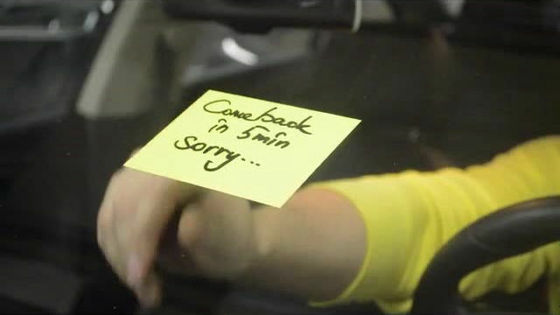 Memo memo at restaurant kitchen.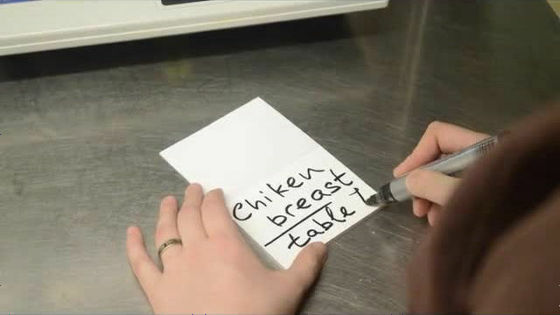 If you paste it in the oven, you can see clearly which table's customer ordered.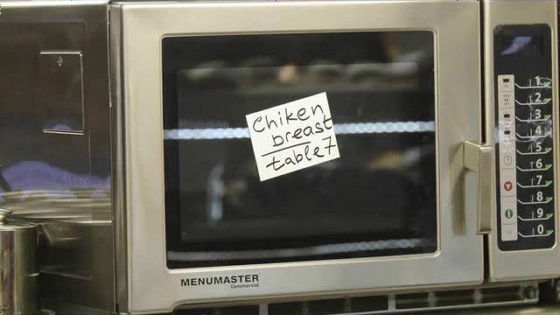 You can also show "Time Sale" by glass showcase.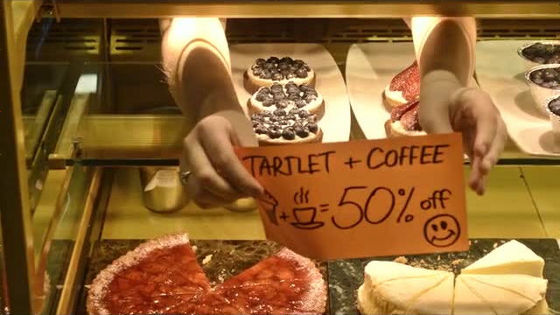 Children's graffiti ....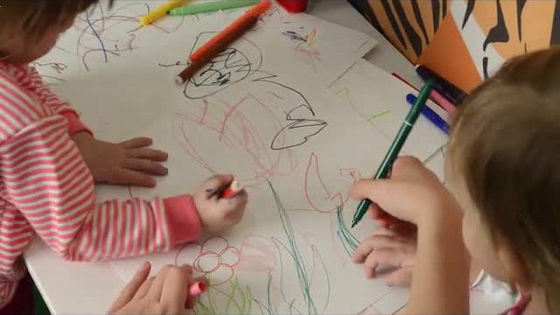 It can be exhibited as fine art ... ...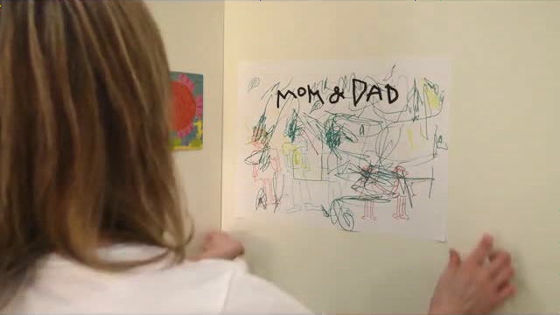 Furthermore, it is possible to transform one wall into a canvas.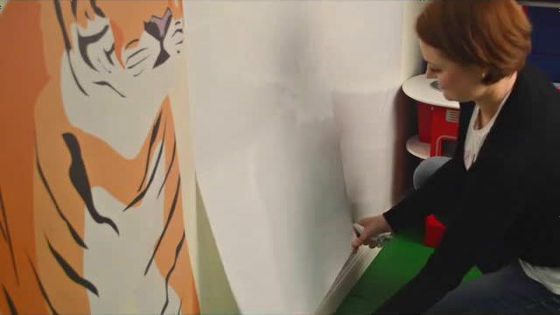 Even if a child paints on the Magnetic canvas ... ...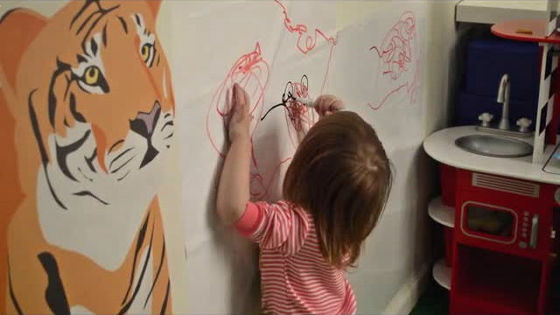 It is easy to erase with Magnetic.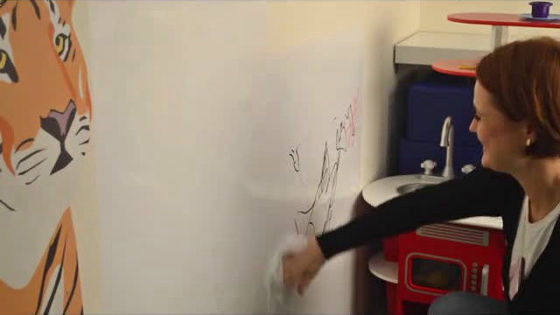 Magnetic developer Mika. After continuing his research for several years, Magnetic is finally completed.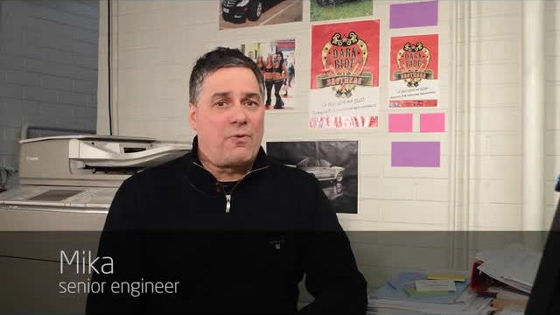 He said that he had made a move to mass production at last because he had a great deal of mass production while maintaining high quality.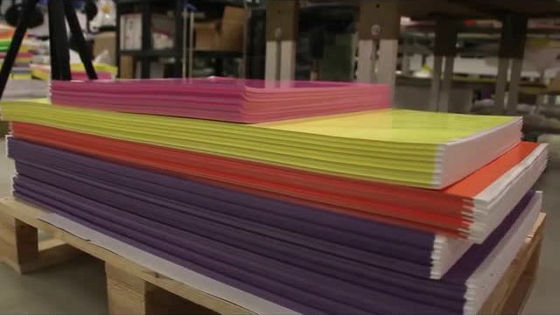 There are four types of Magnetic. Three sizes of L (200 × 100 mm) · M (100 × 74 mm) · S (50 × 37 mm) are set "Magnetic Notes". In addition, markers of white and black which can be rewritten are also set.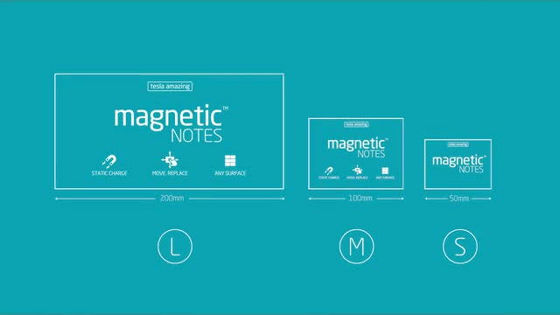 There are nine kinds of colors in all.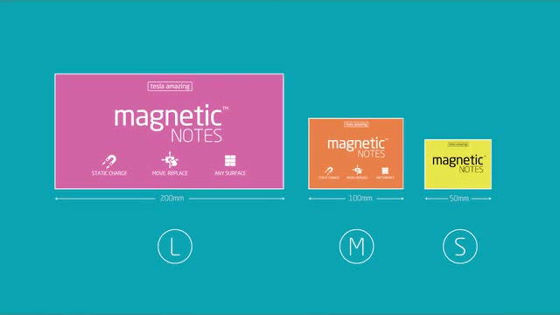 A set of size easy to use at home and office is "Magnetic Pad"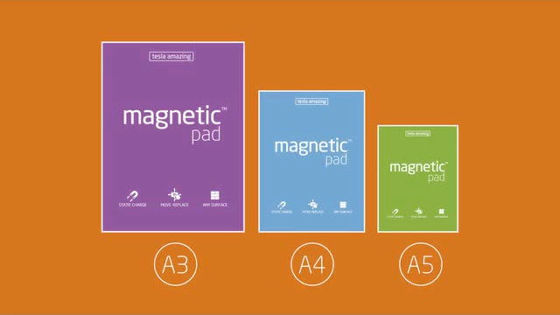 700 x 520 mm and huge "Magnetic Boards"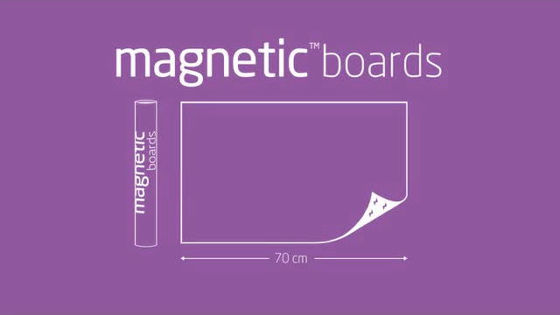 If you paste it on the wall it can be used for meetings and idea lists.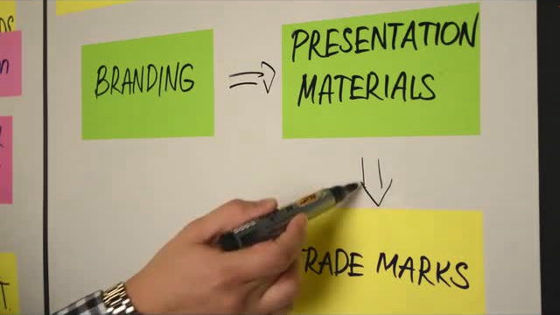 It can also be rolled up if it is spinning.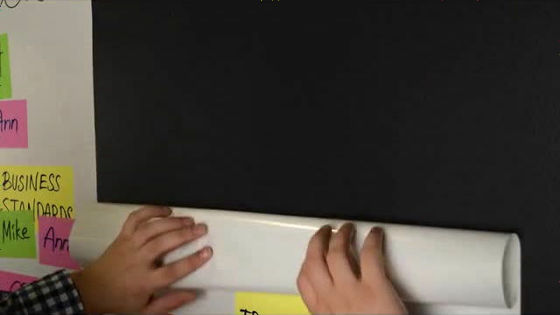 "Magnetic sheets" of 210 × 290 mm are white, but ...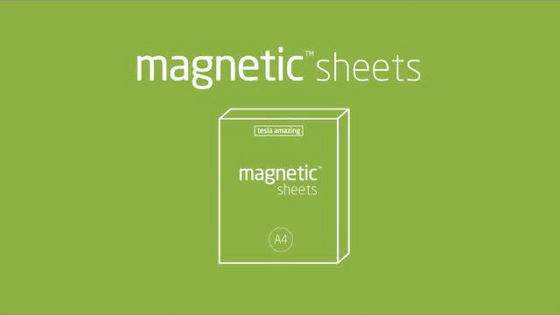 Color printing is possible.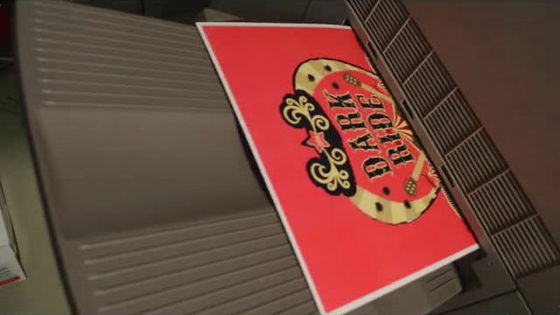 It is easy to make a poster like this.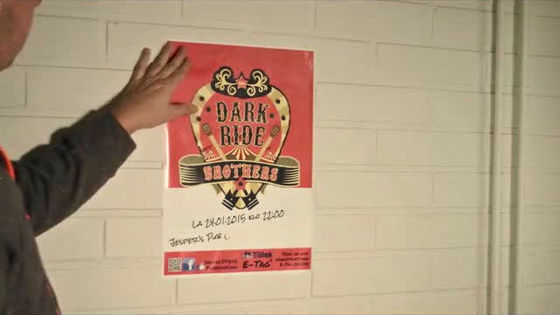 "We have completed the development of Magnetic and are ready to ship to the region around the world.In order to realize a high quality and cheap price, we need to produce a lot."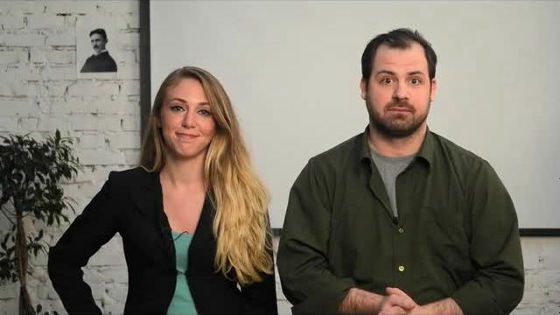 Magnetic is expected to be used for education in schools in Africa. If there is Magnetic that is cheaper than blackboard and more durable than paper, education can be done even in places where facilities are not in place.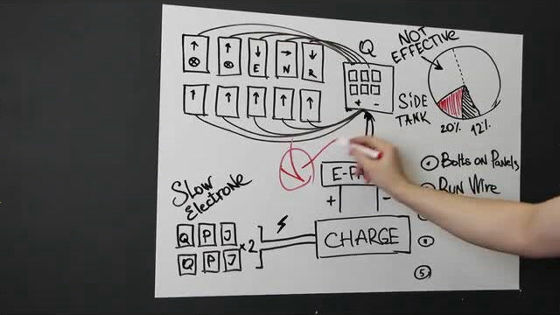 Magnetic is affixed with anything to anything, cloud funding siteKickstarterWe are looking for investment by setting the target amount to 15,000 Canadian dollars (about 1.4 million yen). To the Magnetic project, Magnetic Note of S · M · L size is invested by 9 Canadian dollars (about 840 yen), Magnetic Board of 29 Canadian dollars (about 2,800 yen), 45 Canadian dollar (approx. 4300 yen), you can get 50 Mangetic sheets and Magnetic Pads (50 pieces each size) with 49 Canadian dollars (approx. 4700 yen).

The deadline for investing in the Magnetic project is until 10:00 pm on March 19, 2015.

· Continued
Adhesive strength is not weakened regardless of the place to paste I tried using evolved sticky note "Magnetic" - GIGAZINE