I tried using 4 kinds of white boards, such as "Ideaboard" which can carry ideas with you while carrying a whiteboard like a bag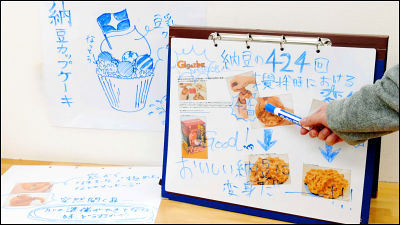 Make it creativeIn order to bring out ideas by grouping out ideas and presenting to people when going out, if you are on the go, there is no white board and information sharing There are also difficult things. "The Ideaboard"Is a white board that can be carried like a bag, it is also possible to take out what you wrote from the file and paste it on the wall, this time, the larger size" The Ideaboard "and"The Mini Ideaboard"Ideafolio"Wall-it SheetsSince I was able to borrow four of them, I tried to see what kind of situation the four types of whiteboards are facing.

Whiteboard Reinvented: Home of the Ideaboard
http://www.whiteboardreinvented.com/

This is The Ideaboard. Brief instructions etc. were added together.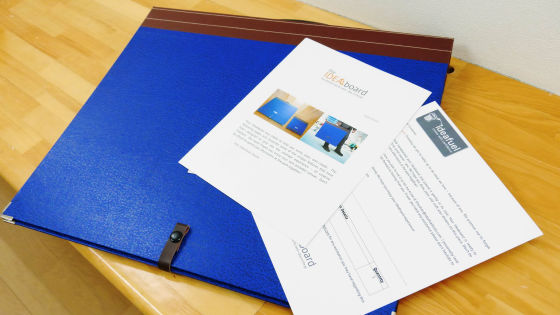 The size is roughly 46 cm × 71 cm × 6 cm.



It is like this when an adult woman has. It is larger than the bag for business.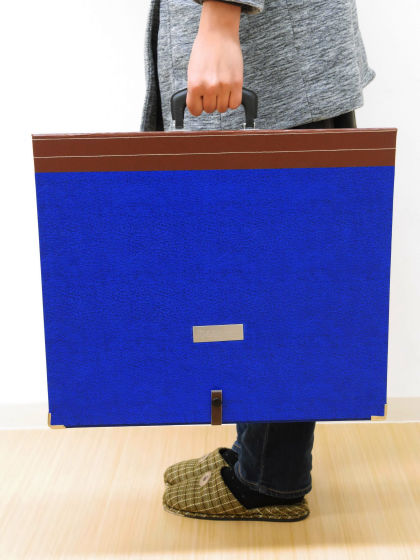 Looking at it from the front.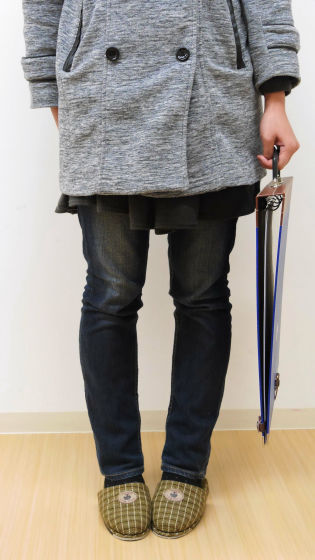 Although it seems to be rather large size, it is comfortable to carry because the handle is securely attached.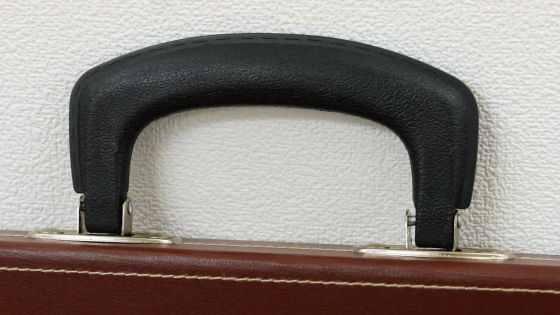 When using, first remove the leather belt holding the board ... ...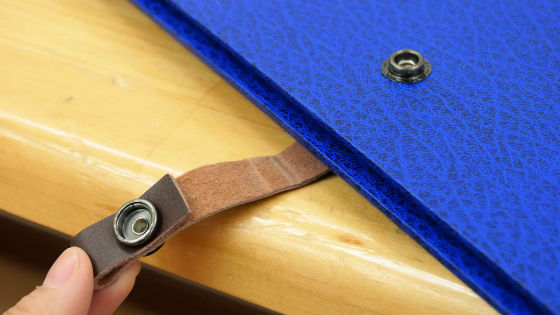 open.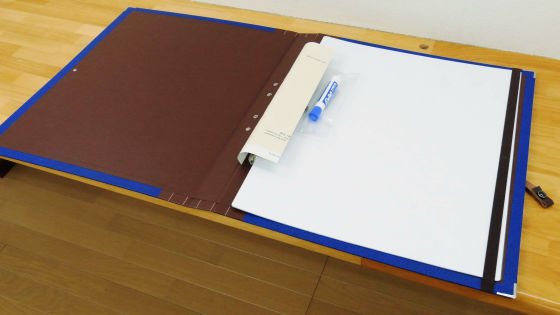 Paper that is sandwiched between them is fixed with a rubber belt so that it does not fall apart.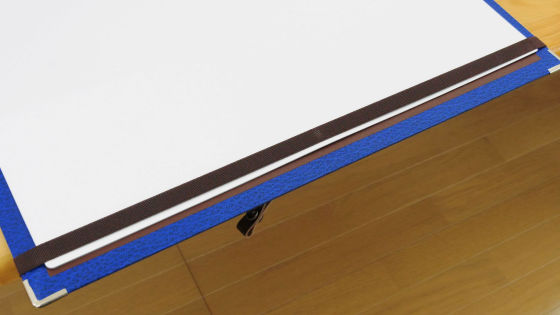 The whiteboard seat and pen case are fastened with 4 rings.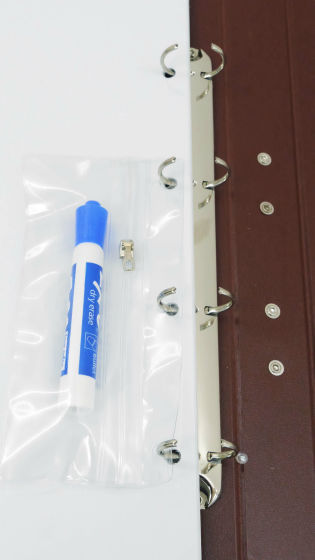 When I tried to remove it from the ring, it was filed three white board sheets and three transparent sheets.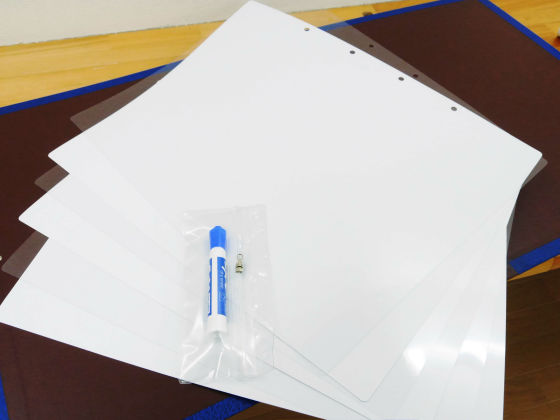 Pen case is fastener type.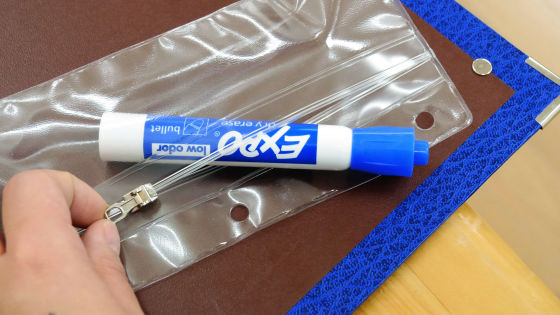 The penLow odor markersThere was a blue color of it.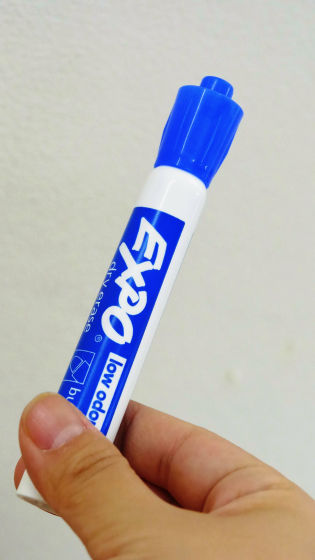 In the manual there were simple usage etc. written in English.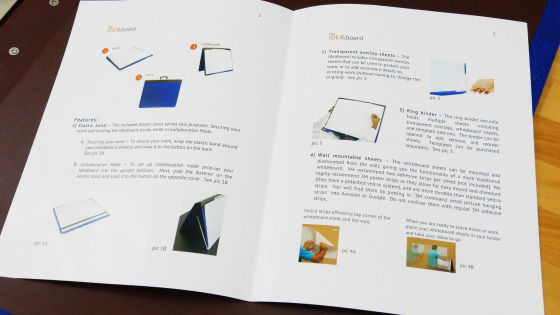 So, I will try to make something like a presentation material first. Cut the image from the printed paper and place it on the whiteboard sheet.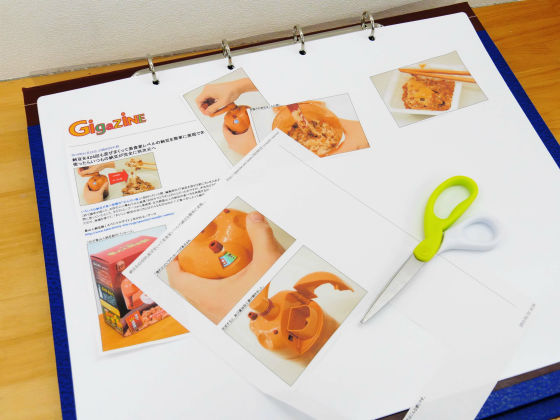 If it is a certain size, it is possible to paste the material on the sheet with the force of static electricity without the paddle or the tape.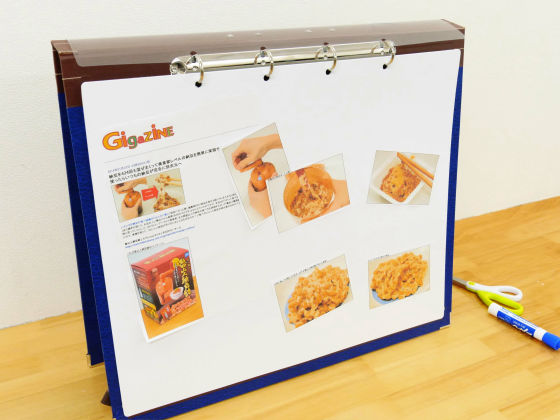 Cover the transparent sheet and use a pen to "What is going to happen if you mix natto 424 times?Presentation that it is.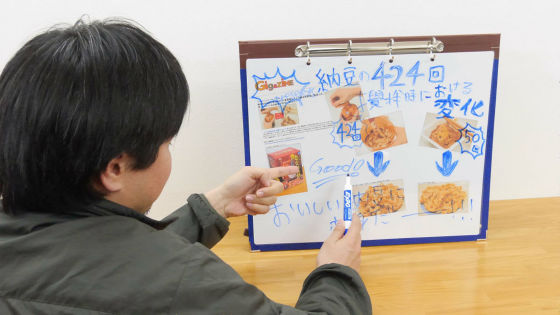 When you want to explain yet another thing, remove the first whiteboard sheet from the ring, place the picture on a new whiteboard sheet, and cover the transparent sheet.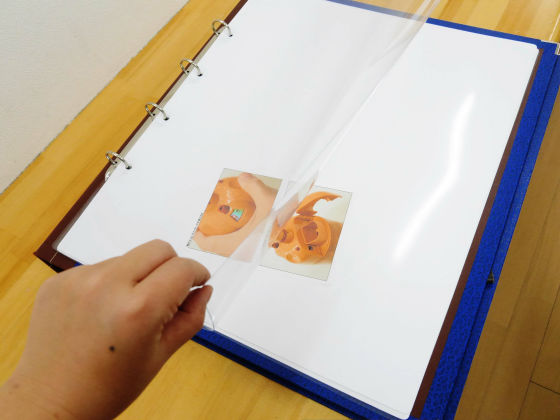 Another explanation is possible with a new sheet without erasing the written content. Also, because the seat is made of plastic, you can easily paste and peel off with tape.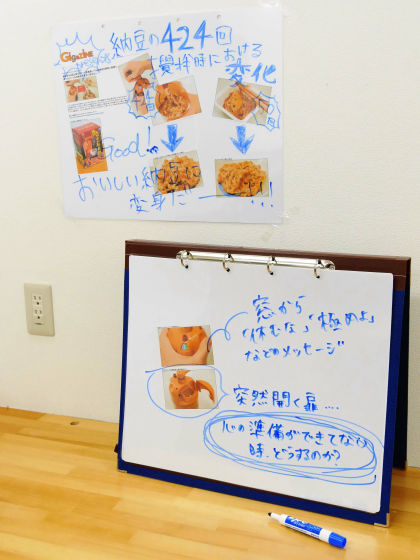 Since it is writing on the transparent sheet, it does not contaminate the material used.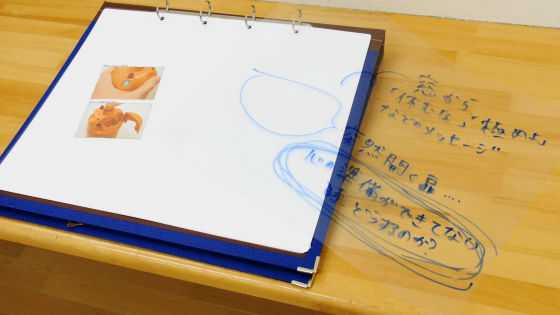 Besides transparent sheets, writing to the whiteboard sheet is also OK.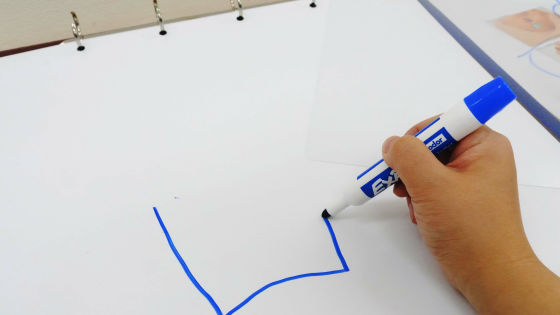 Place a transparent sheet on the thing written ... ...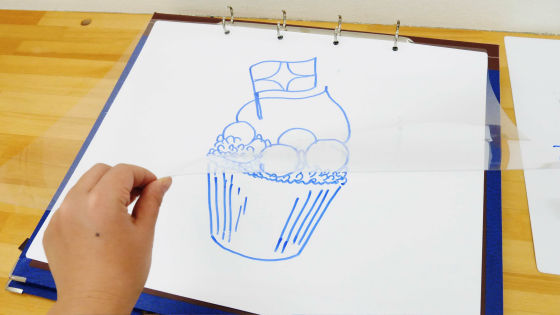 Further writing.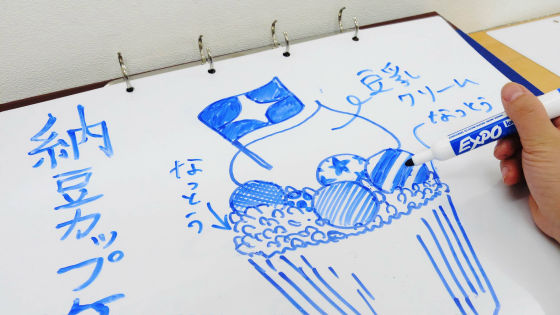 The details can be corrected without erasing the draft, and when designing something, the situation of "failing and rewriting from 1" will not occur. Although Eraser is not attached, the writing can be easily erased with tissue and so on.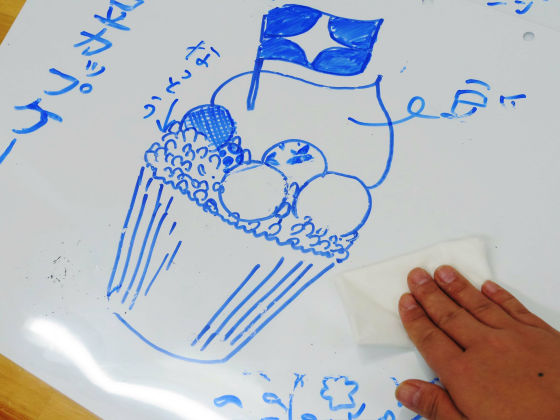 Sometimes it is a large size, you can write a firm amount, impression that it is quite easy to see when using it when there is no whiteboard, such as a cafe or home. It seems convenient to have one if you are a worker, such as a group that has ideas from scenes from all the time, or a business that persuades people using a presentation.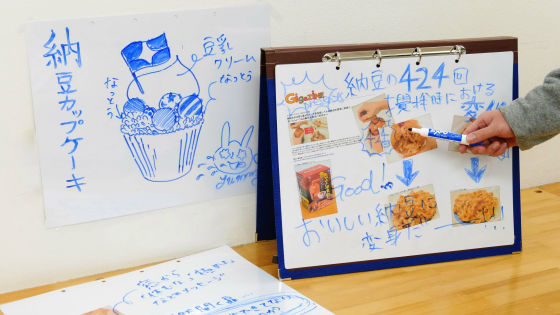 Although it is a quite large size "The Ideaboard", a smaller size "The Mini Ideaboard"Is also on sale.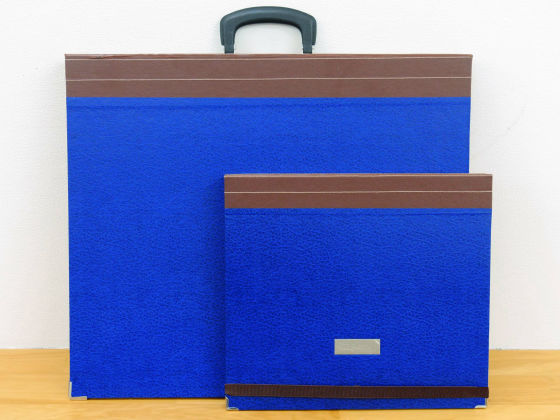 This is not a belt of leather, but a notebook does not open with a belt of rubber.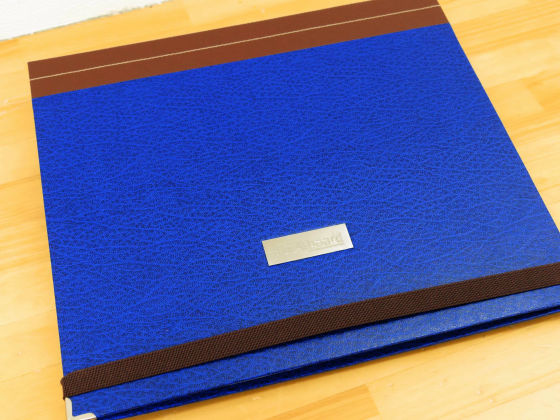 The Mini Ideaboard is roughly 32 cm × 27 cm × 5 cm, which is larger than the A4 note, but it can be held with one hand.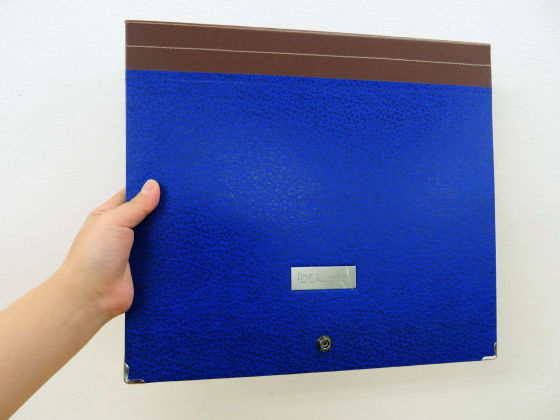 The handle is not attached.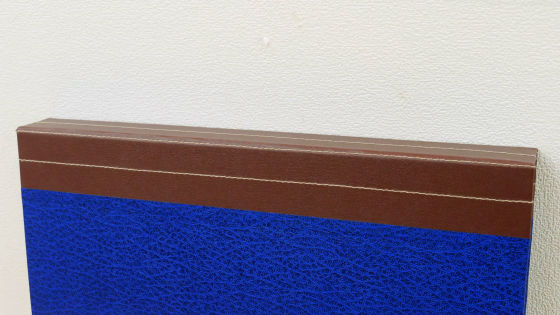 A side view.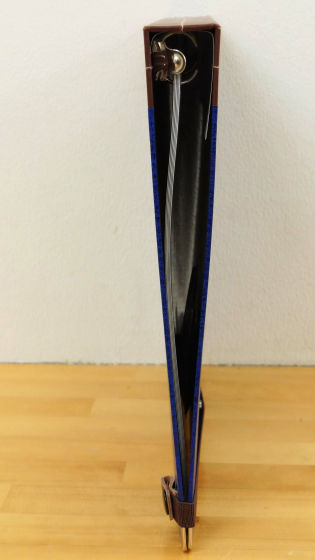 Try opening it like this.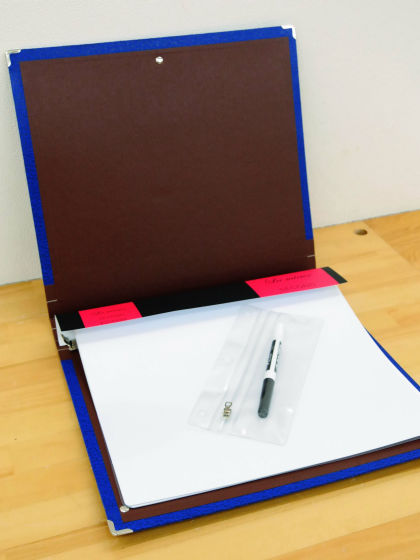 The overall structure is the same as The Ideaboard, but The Mini Ideaboard was sandwiched between five white board sheets and transparent sheets, and the pen was a slightly narrower black marker.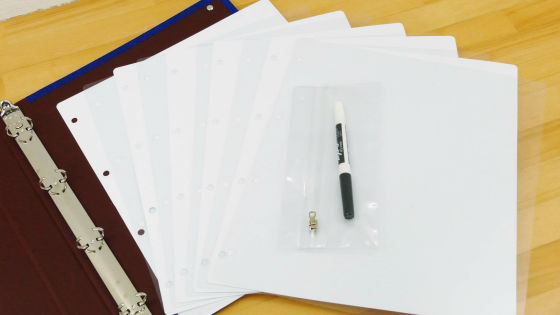 I will try using this as well. First I write on the white board.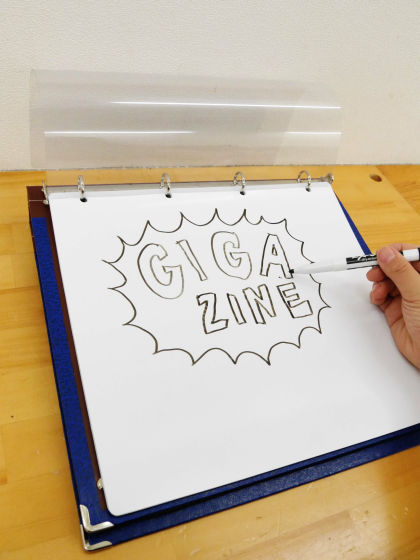 Then cover it with a transparent sheet and fill it with black color from the top.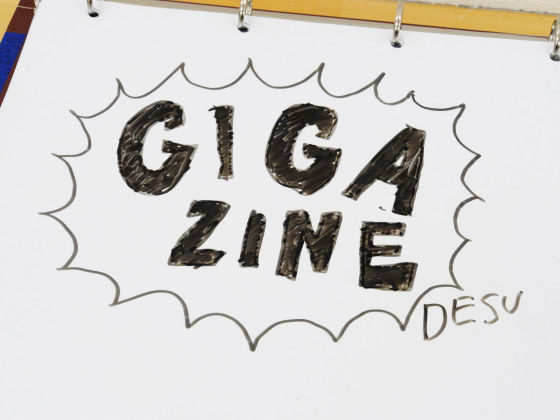 Because the size is small, the amount that can be written is small, there is not enough space to effectively present a presentation and to communicate the idea to a large number of people, but even if the content of the transparent sheet is erased, the contents of the whiteboard sheet remain , It is convenient when you are worried about the design by Alecore alone. It is also a point to put it in a bag and carry it.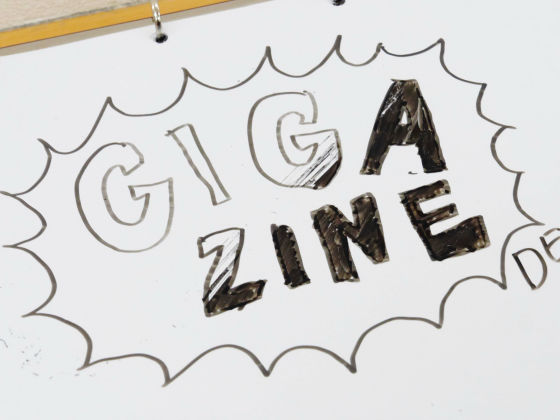 Then "Ideafolio". The size is roughly 32 cm × 27 cm.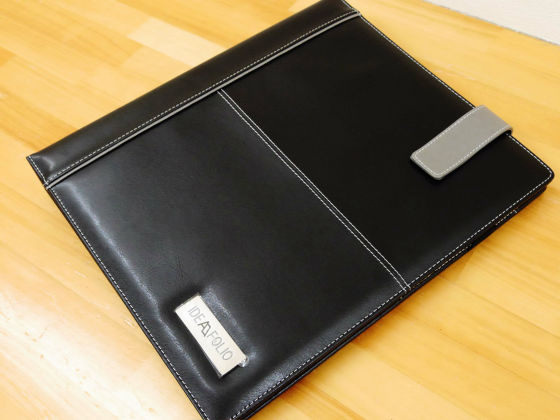 This is different from The Ideaboard · The Mini Ideaboard, because it is made of fuzzy material, it has a little thickness.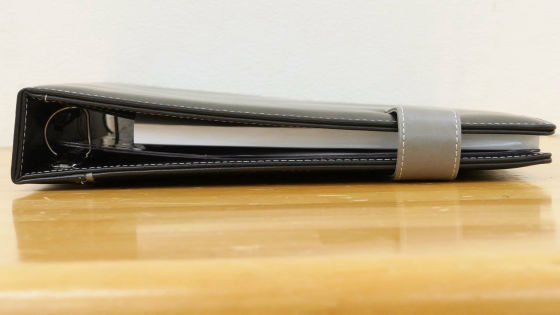 Remove the magnetic button and open Ideafolio.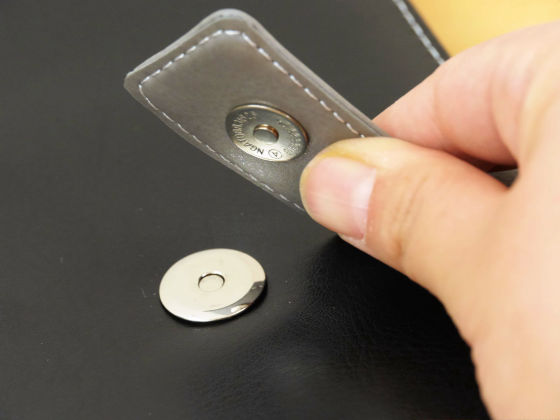 open. Two transparent files on the left side, a pen in the middle, and a notepad on the right side were set.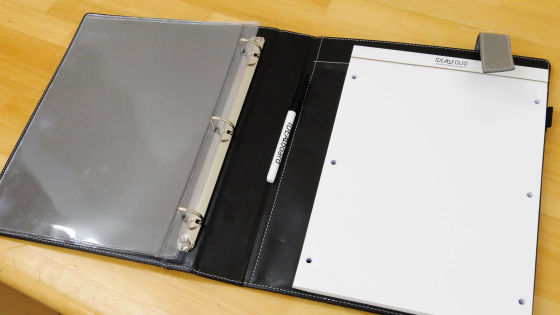 Notepad looks like this.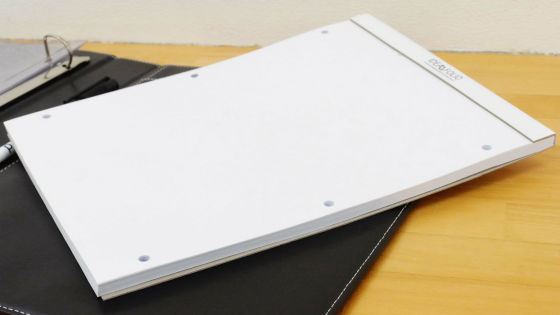 Notepad has become a whiteboard sheet from which the top five can be cut ... ...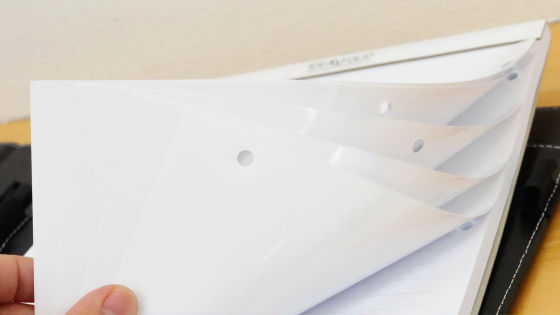 Normal paper is placed beneath it.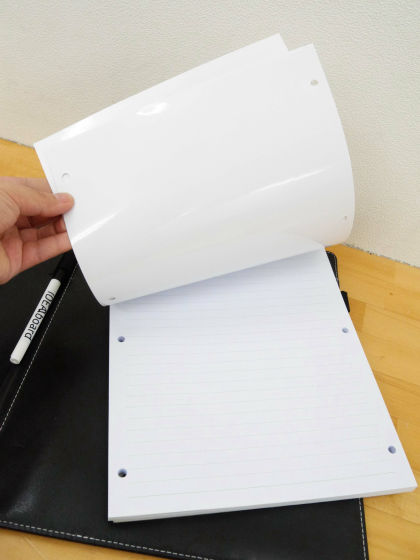 At first glance it looks just like a notebook, but like the previous whiteboard sheet, I can also write and erase this sheet and repeat it.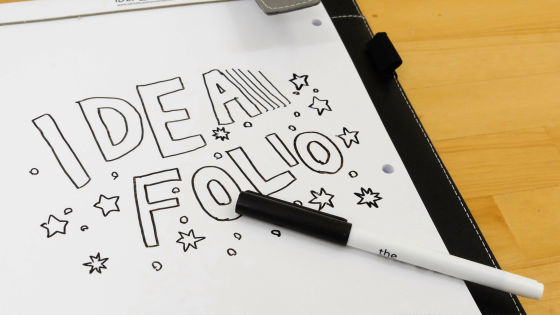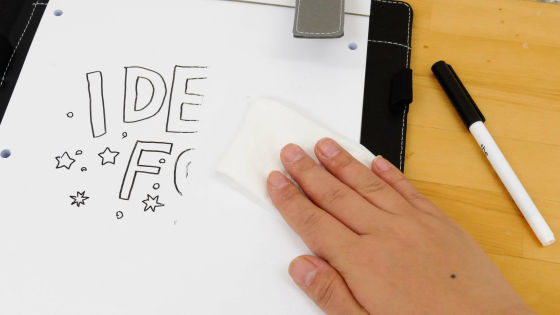 It is also possible to filing what you wrote. This product is for those who take a work method that does not do "erase" work when writing an idea by one person alone, but writes only → it discards it if you do not like it. You can keep things you like and you can further refine your ideas with someone using a whiteboard sheet based on that idea.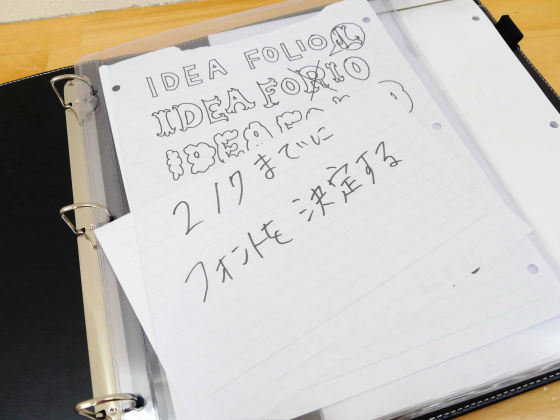 The endWall-it Sheets. It was wrapped in large-sized corrugated cardboard and came.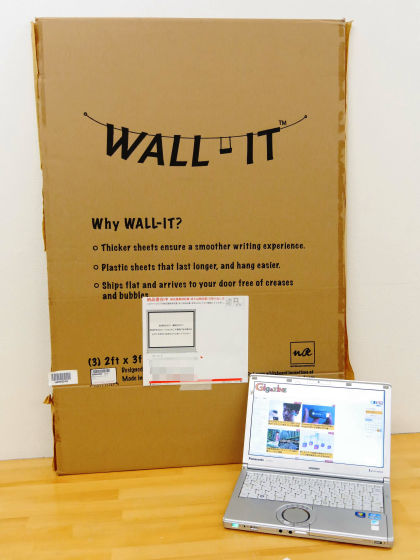 The product that was inside was like this.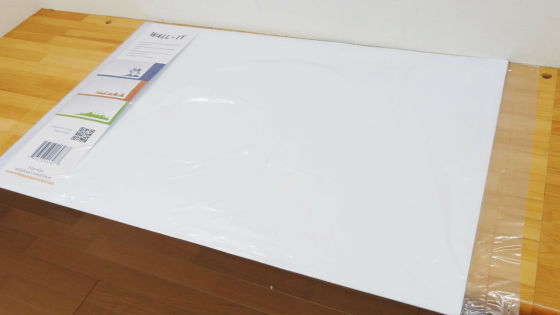 The sheet enters in 3 sheets in total. Each right side is cut out in palm tree · building · castle type.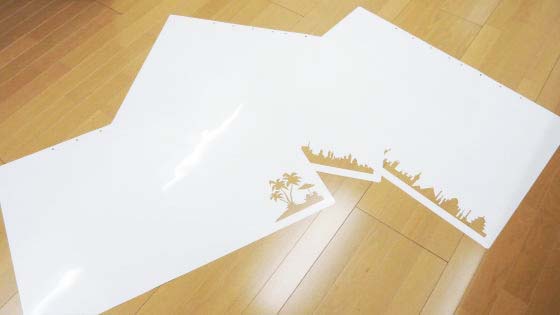 When I measured it, the size of the seat was 60 cm × 91 cm. It was the largest of the four products I reviewed this time and it was about this size when I had it with female hands.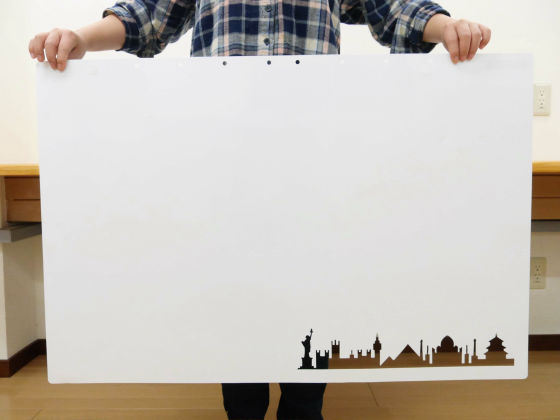 There is a double-sided tape on the back, and it can be used by pasting it on the wall.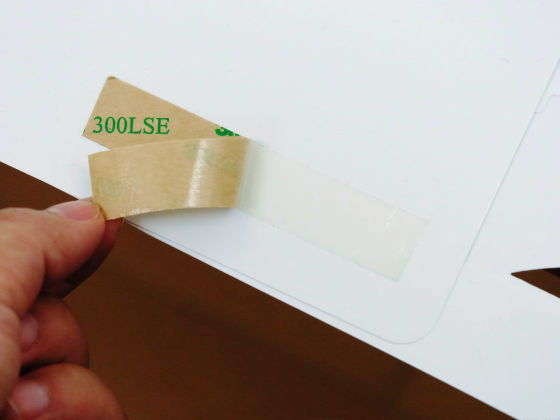 When I pasted it on a white wall, it completely integrated with the wall. It is too difficult to distinguish by too much penetration.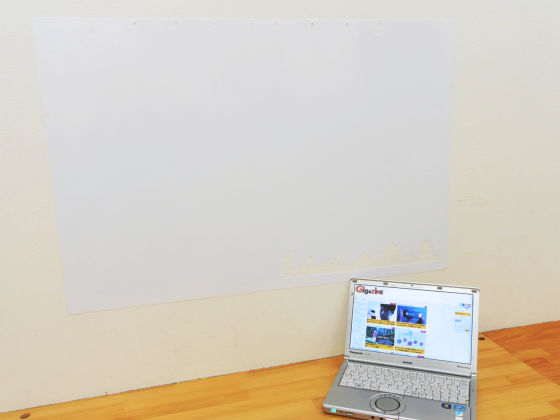 This can be done, "Scribble graffiti on the wall!"! That being said, writing. Make Wall-it SheetsWhiteboard ReinventedAccording to the place where the large whiteboard sheet which can be purchased at the net shop is rolled up and delivered with a crease, plastics material is used, thickness is added to the sheet, and additional cost is added at the time of shipment She said that she was able to deliver a completely flat sheet to the user despite its large size. Because it is not suitable for carrying, it is for keeping it permanently at home, but because it becomes a huge drawing space when arranging three pieces, I draw back to a child's heart and draw things out and organize my head as much as I can Convenient.



The Amazon price of each product is 5625 yen including tax, The Mini Ideaboard is 2791 yen including tax, Ideafolio 2500 yen including tax, Wall-it Sheets 2500 yen including tax.

Amazon.co.jp: Ideaboard Idea Board: Stationery and Office Supplies
http://www.amazon.co.jp/dp/B00B6BTK94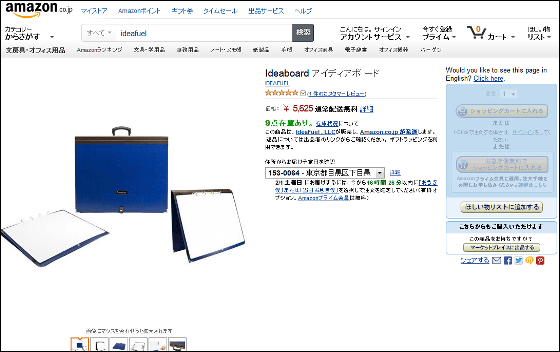 Amazon.co.jp: Idea Board Mini: Stationery and Office Supplies
http://www.amazon.co.jp/dp/B00B6GA476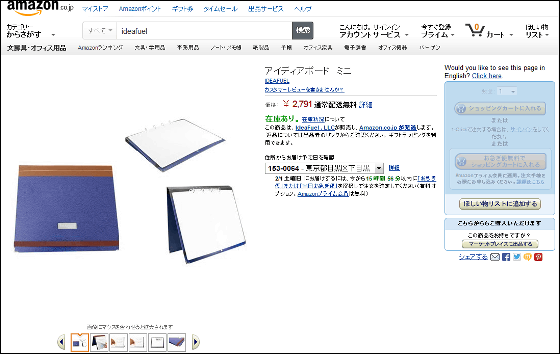 Amazon.co.jp: Ideafolio Idea Folio: Stationery and Office Supplies
http://www.amazon.co.jp/dp/B00B4M6GII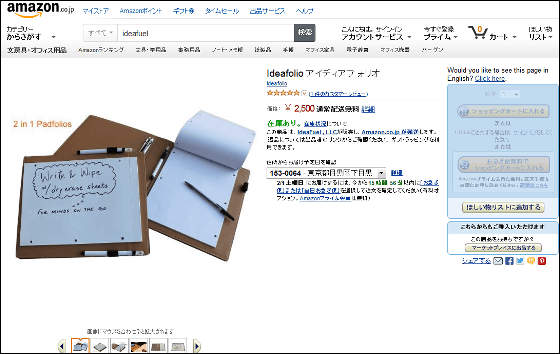 Amazon.co.jp: Wall-It Wall - ITTOut: Stationery and Office Supplies
http://www.amazon.co.jp/dp/B00B4MAG3Y