The league game "Ultimate FPV Racing League" conducted in the pilot view of the dragon flying as it is flying is dominant deep power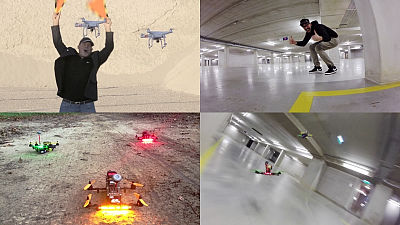 A fun of multi-copter (drone) which has high flight performance and can freely fly with a little exercise can be said to be addictive if you have skipped it even once. As you can imagine, the air race that uses such drones is about to begin in Europe and the United States.

Ultimate FPV Racing League - FPV Racing League Events
http://www.fpvracing.tv/

Cities such as Ontario (Canada), Brisbane (Australia), Chartres (France), etc. are listed as the series race venue on the site. The scheduled dates are February 15, February 22 and June 6, respectively.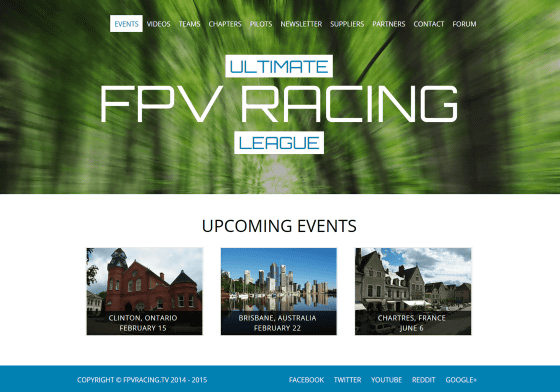 The participating team has the names of 6 teams. It seems that teams are gathered from all over the world, some of them have their own original fuselage and some of them have a chance to see and hear some of the excitement.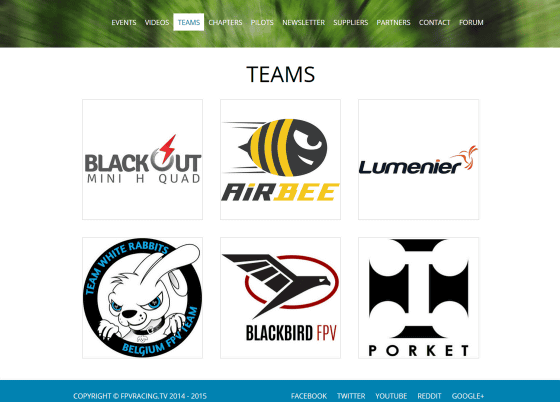 For example, at Blackout's site, you can purchase a frame of an aircraft with 6 rotors from 4 rotors.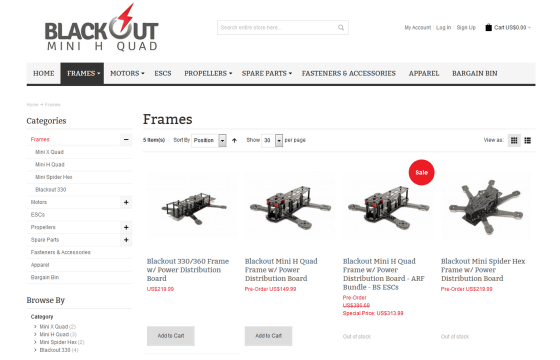 If there are many teams, of course there are many pilots on top. Each pilot who has a unique atmosphere.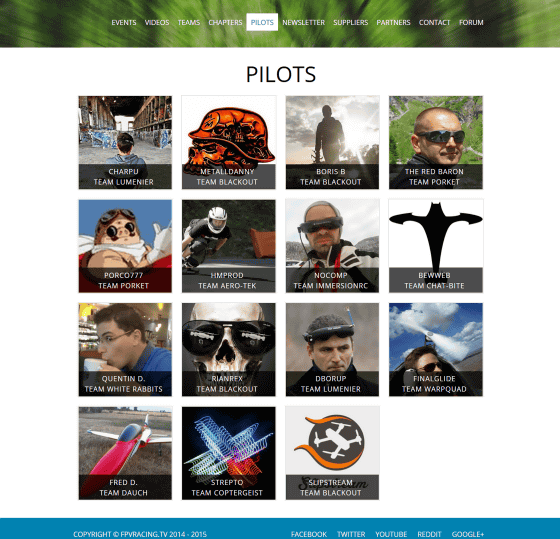 The "circuit" that will be the stage of the race will become a temporary course for indoors such as gymnasiums and vast open spaces. As in the following movies, we have made courses using partitions and gates indoors and compete for speed and piloting techniques.

Slow mo pass through the gate at racing fpv.com - YouTube


Somehow, it seems that a movie that has raced the course with human foot has been released.

Foot race for a 12 "fpv monitor at racingfpv.com - YouTube


Nonetheless, it can be called the attraction of the drone race, too, the speed sense and powerful viewpoint of FPV. In the following movie, you can see a scene where a race like a pod race appearing in a movie "Star Wars" is spreading.

FPV Racing - Crash Session !!! - YouTube


This image is the state of the race being spread in a space like a multi-storey parking lot. In any movie, it seems that safety measures to the surroundings are being taken.

BLACKOUT MiniH FRIDAY NIGHT - YouTube


Also at the CES 2015 venue held in Las Vegas, USA in January 2015, it seems that the drone battle "Drone / Rodeo" was exhibited. The robustness of the transparent aircraft appearing in the second half of the movie is stunning.

Racing in a Las Vegas Drone Rodeo - CES 2015 - YouTube


Uncle who gives a signal to start with "Yoi, Don!" There were two DJI Phantom 2 hovering in front of you ... ...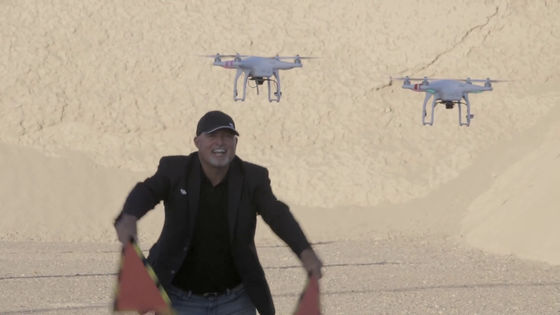 A furious dash with a start cue! It looks like an open-style Rodeo venue.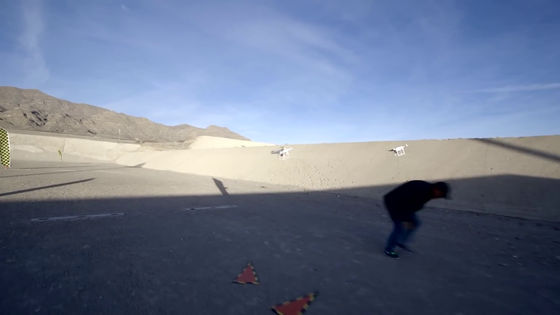 One of them is in a ring surrounded by a square tent. The transparent maneuver of the right man seems to be original.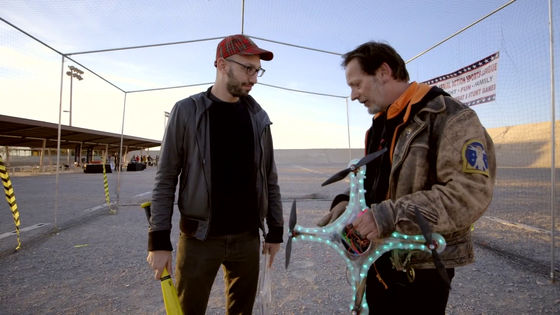 In this tent, a battle by the drones will be held. In the fight expressed as "sumo wrestling things", you will lose points if you reach the ground or crash. Each player is given 3 points, and it seems that it is a rule that losing will be confirmed when it reaches 0 point.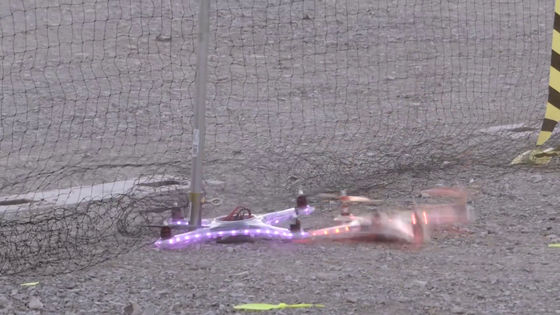 In the event of a crash, each player is given a repair time of 90 seconds, it is possible to return to battle if you recover within the time and fly. Each player seems to repair the aircraft without fail within the time limit.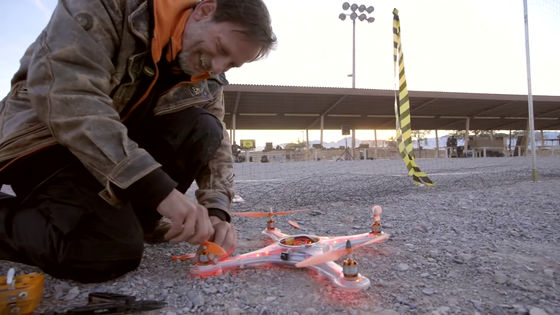 This aircraft is an immersive displayOculus RiftFPV drone equipped with.

Oculus FPV - a fully immersive live view from a DJI Phantom 2 - YouTube


Normally it is a monocular DJI Phantom 2, but it is customized to a compound eye type with two cameras.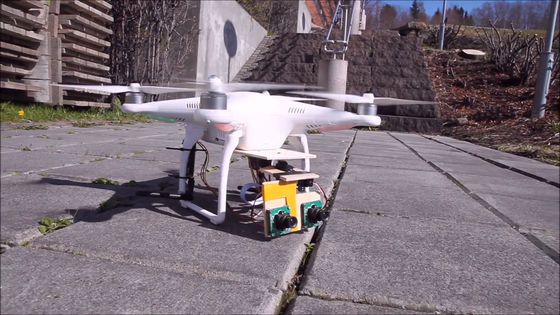 It seems that it moves "Gyui, Yukyu" according to the movement of the pilot's head.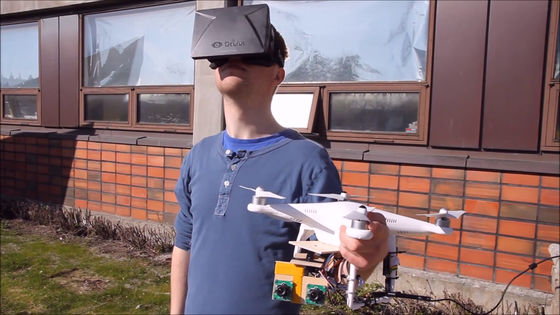 The picture sent from the drone looks like this.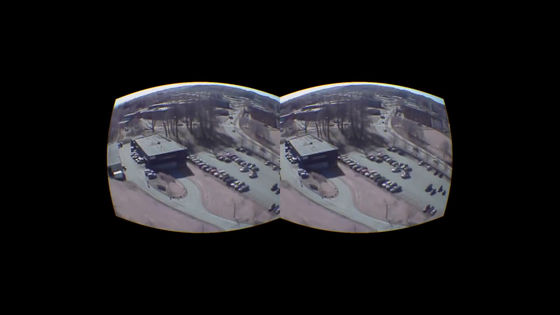 I will steer this while watching it with Oculus Rift, but it is easy to imagine that there is a realistic feeling of a difference.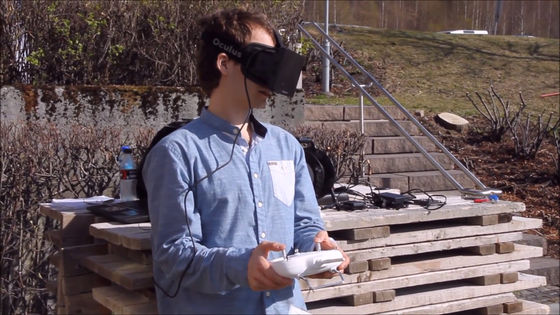 If we could secure even safety, it was the excitement of the FPV race by the drone, which enabled entertainment that we could not have done in the past. In Japan it will be the same day when similar races will be held somewhere.