What is the current state of the race that shows the realities of the drone race with a tremendously realistic movie released, spreading while having problems?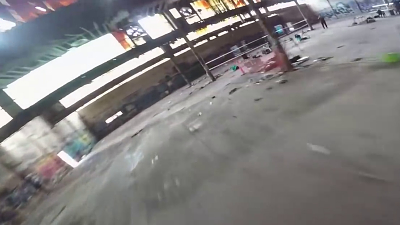 in JapanInvade the drone into the rooftop of the prime minister's official residenceAlthough the circumstances surrounding drones are about to change dramatically due to the impact of the incident, apparently the situation surrounding the drone is said to be in transition in the world. In Mashable's article summarizing the situation of drone racing in Australia, the actual condition of the race carried out while balancing reality and regulation is drawn.

The underground world of drone racing in Australia
http://mashable.com/2015/06/11/drone-racing-australia/

On June 6, 2015, in a building of a waste factory located in the outskirts of Melbourne, it seems that the state of the drone race was made public by inviting media. Pilots of Drone bring in a fuselage assembled exclusively for racing, and steer the image of the camera mounted on the fuselage while looking at the headsetFPV(First Person view) I did a race. A movie containing the state at that time is released.

Media Race - YouTube


The simulated race was carried out in a form circling the course set up in the building of the waste factory.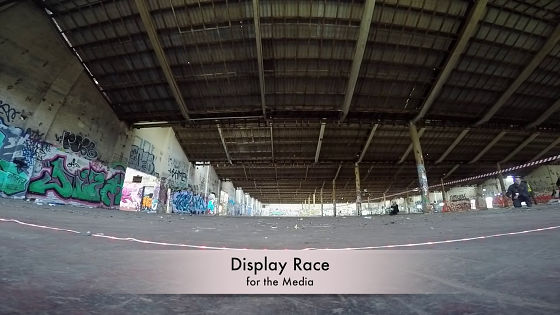 Drone who clears the corner while sharply banking the aircraft. Since the picture is taken at full HD picture quality and at 60 fps, you can get tremendous presence if you set the picture quality to the highest quality on YouTube's playback settings.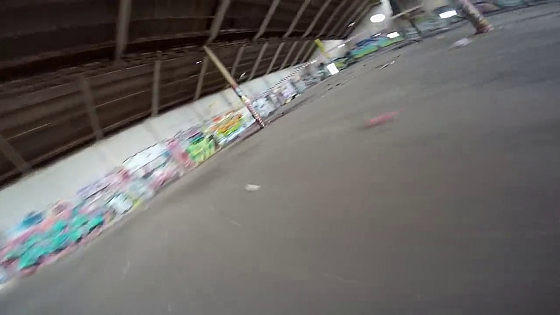 Pilots who adjust the aircraft after the race and modify them such as decoration. It is one of the charm of drone race to make your own aircraft.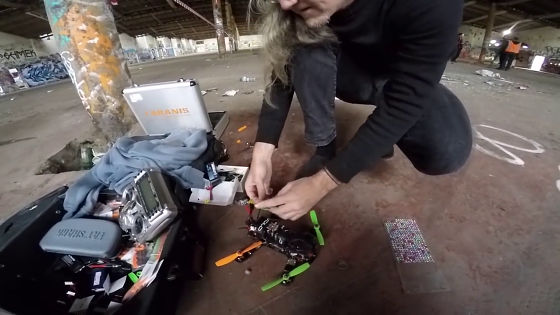 Compared to the drones that are marketed in Japan, the compact and lightweight type of machine that emphasizes performance is used in the race. Decorated with LEDs, stickers etc on this, a fancy fleet of glittering fur is being made. It is a decoration that does not connect directly to the speed of flying, but perhaps it also includes the meaning of ingenuity to enhance visibility from the other party during flight.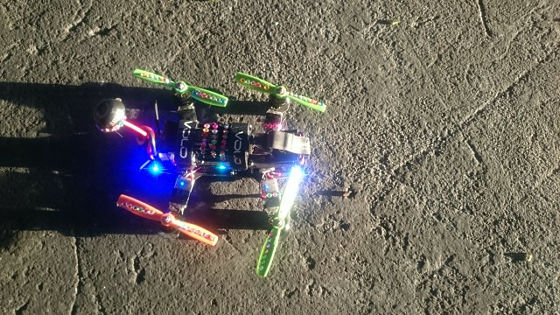 In Australia, such a drone race event is being held in suburban go-kart, farm, waste factory and so on. In a typical time schedule, a practice session of 5 hours from 10 am is set up, and one hour thereafter seems to be devoted to various races.

Companies that organize drone races expertly as people's attention is drawn to this drone raceQAROPHosted a league race based on the first legal regulation in Australia and began holding events for enthusiasts throughout Australia.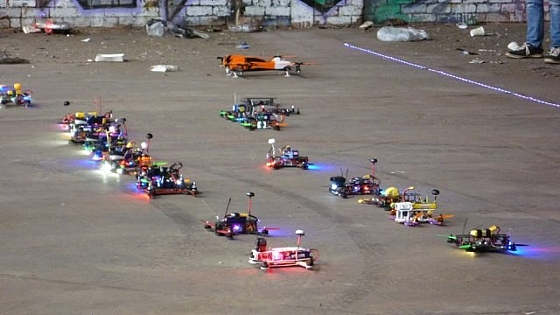 Petter Richie, a lover of new enthusiastic participation in this event, has hitherto bought out radio controlled airplanes as a hobby, as well as acquiring the actual airplane license and having flight experience person. Richie told Mashable's interview, "I love the concept of FPV, it makes me feel like sitting in the cockpit, and it gives me pleasure without the risk of injury from a crash," he told the charm. It is.

Drone Racer Mark Kokchio says, "With the development of a small size quad-cotter, it has made it easier and cheaper to enjoy the race." Also, as for the attraction of Drone, "When you are flying you are completely free and you can fly towards your favorite direction.The race is more exciting and you need to take the right line to fly faster If you make a mistake you have to react in a short time of a fraction of a second, just a small mistake will result in a death. "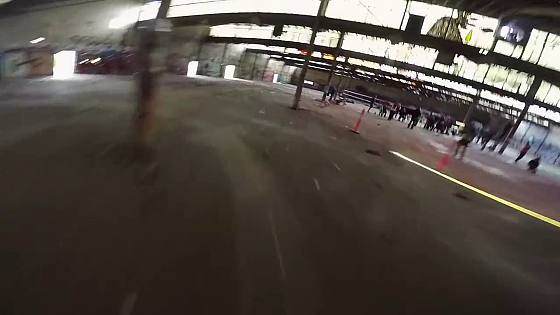 Mr. Chris Ballard, representative of QAROP, points out the problem, "It is an outdated air law that prevents the increase of drones and hobbyists." According to Mr. Ballard, the Australian Civil Aviation Safety Authority of Australia's legal institution on sky safetyCASA) Regulated by 20 years ago, and it was established with the radio controlled aircraft in mind.

According to this regulation, when flying a model airplane, it is stipulated that the aircraft should be kept within "the reach of the line of sight", but FPV that operates while watching the screen mounted on the headset violates this regulation is. Furthermore, it is necessary for outdoor flight to belong to "model airplane club", and the frequency of usable radio waves is also limited to a very limited extent. Mr. Ballard told Mashable: "It is the technology itself and the barriers to laws that are retreating the world of the drones. For example, technically it is possible for eight pilots to race with a drone skipping at once It is getting used, but in actual legal regulations it is stipulated that only radio waves that only skip drones can be used "is talked about the current situation placed.

Compared to this, in New Zealand where QAROP also holds a league match in the country next to Australia, the regulation of the law is loose, and it is still easy to skip drones. Mr. Ballard says "In New Zealand the law is relatively open and advanced, the Australian laws are tougher compared to it.In 1997, when the rules were established, it is already two decades ago and we are now The thing which is skipping appeared just a few years ago.It is very difficult to apply old law to the technology which advances day by day. "

In response to the growing drone situation in Australia, CASA has announced that it will investigate the regulation law of commercial drone in the near future. In addition, there seems to be a review of the drone for recreational purposes such as personal use and racing.

According to the current regulations, flight of model aircraft is permitted up to 400 feet (about 122 meters) in height, crowded places by people, within 30 meters from people, and no night flight allowed . CASA spokesperson said indoor drone flight "Although there is a fact that the law does not apply to indoor flight indeed, there is a fact that the law will not apply, but the rule on" safety "will take precedence, even in such a case We must ensure that there is no risk of harming property. "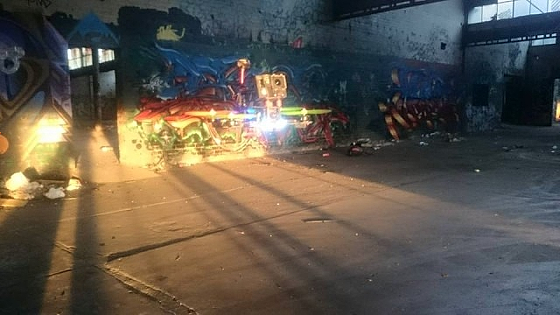 Furthermore, the spokesperson says, "A person who wishes to hold a drone race will be obliged not to cause such risks and it is necessary to follow the prescribed law." CASA asked those planning a drone race, "First of all, please consult us and ask what approach to take, we are always sending a message saying" I will consult CASA first " It is said that it calls "It is."

While such regulations existed, QAROP led by Mr. Ballard went on to hold a league game. Mr. Ballard says, "Where there is a will there is a way, is not it?" "Of course, doing what you want is the best, of course, but I also understand that there are problems with safety issues, especially those who do not understand the situation where the drone was placed. For that matter, I will tell you to proceed with my own way with that in mind, "states the way of thinking to deal with the problem.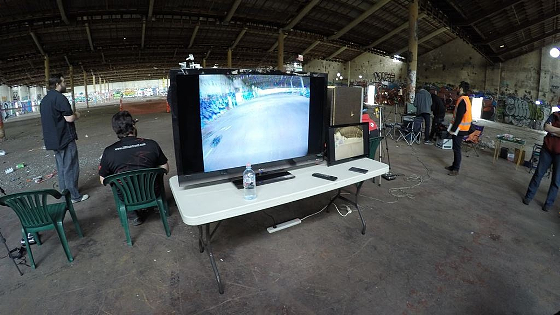 Almost all the high performance drones used for racing are handmade by the pilots, and something on the market is rarely used. Therefore, it is also a fact that it requires a relatively large amount of budget to participate in the race. The drones themselves can already be obtained at the level of hundreds of dollars (tens of thousands of yen), but if you try to get the performance at the competition level it will cost you several thousand dollars (hundreds of thousands of yen) level It is inevitable.

Mr. Ballard said "It is possible to get various drone depending on the budget you can use, there are also aircraft available for $ 300 (about 29,000 yen), but on the other hand, seriously to the drones race It is not unusual to apply 2000 dollars (about 190,000 yen) per aircraft at the level of the person who is working.In addition, considering trouble of the aircraft at the time of the race, 2 to 3 spare aircraft There are more people to bring in. "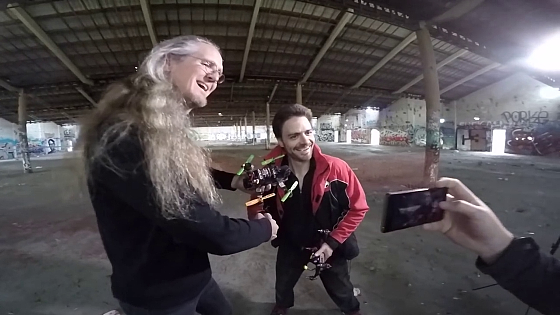 As for the above-mentioned Kokchio player, "In order to make a race debut recently, a budget of 1000 dollars to 2000 dollars (about 90,000 yen to 190,000 yen) is necessary, but this includes a transceiver, a headset, a charger It is dangerous that I got one racing aircraft, but at the end my sense got wrong and I got to buy items from the next one! And then there is On a day, I heard that a lot of aircraft and parts are overflowing around myself and I realized that I was using thousands of dollars (hundreds of thousands of yen) of money ", in a sense speaking of a terrible situation.

Now a lot of people are attracted to the attraction of the drone race. QAROP led by Mr. Ballard has gathered many kinds of people such as farmers and drones pilots with regular licenses, students, 12 year old boys and IT people. Here, "How to improve quickly" is a more important point than anything else.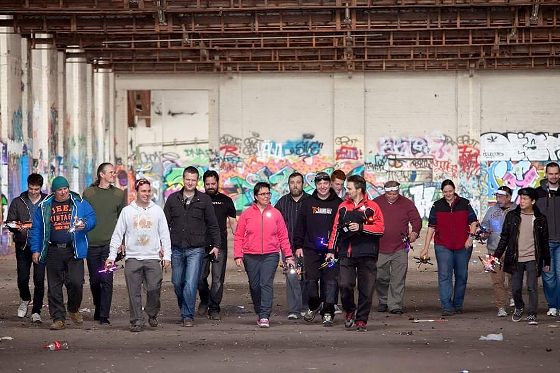 Mr. Ballard says, "This requires a lot of patience and it is necessary to improve by following a long learning curve.The method of soldering, the basics of computer programming, knowledge of aerodynamics, maneuvering method, video transmission method etc. There are many things to learn in order to make your own drones with your own hands and let them fly. "