I scanned documents and business cards and converted them into data and tried using "Scannable" that I can get into Evernote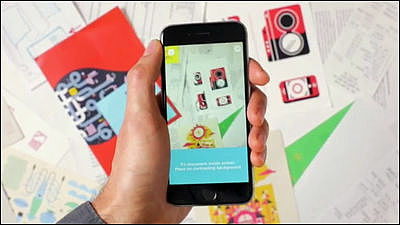 "Evernote" that can store digital data such as text, images, PDF, etc. can make it all data "paper" such as personal memoranda, documents, receipt etc. by using it well. To do that, it is necessary to digitize the paper once with the scanner, but Evernote is a free application that can easily scan paper with smartphone camera and convert it to highly readable data "Scannable"Has been released. In addition to being able to save data to Evernote, it also supports external output by e-mail, making it an application that can be used to organize business cards.

Scannable: Evernote's new mobile scanning application - Evernote Japanese version blog
https://blog.evernote.com/jp/2015/01/09/46418

You can see what kind of application Scannable is by looking at the movie published by Evernote Japanese version below.

Mobile scan application "Scannable" newly appeared - YouTube


I am writing notes on the document.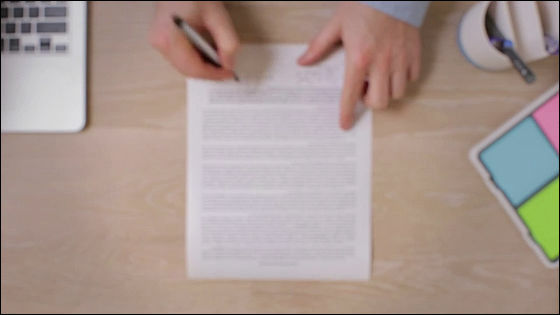 When I launched Scannable and held it over the document, only the paper part was recognized as blue.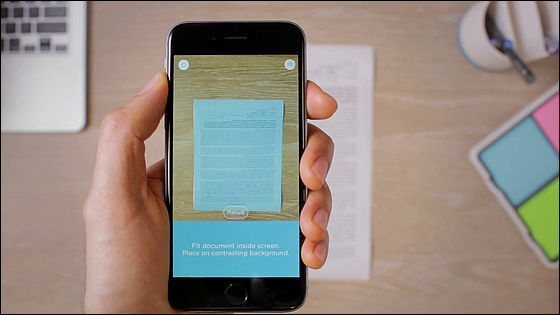 Succeeded to convert documents into data without operating anything as it is.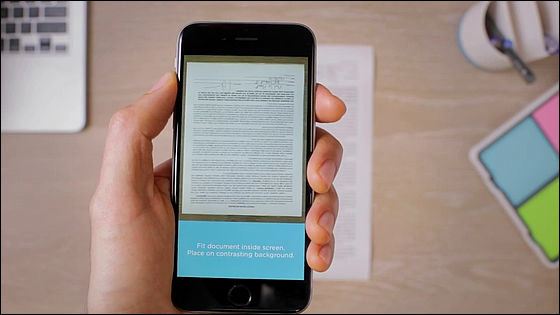 After scanning, you can output immediately in the form of "E-mail" "SMS" "Evernote" "Export" "Camera Roll" "Other".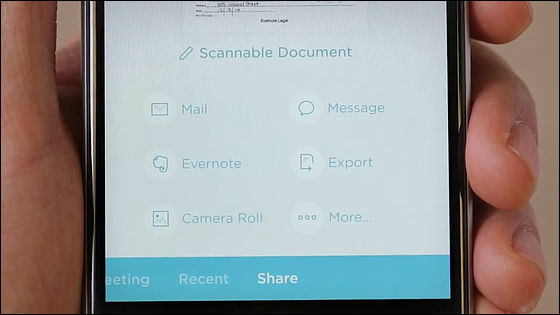 Of course, receipts and receipts are also OK.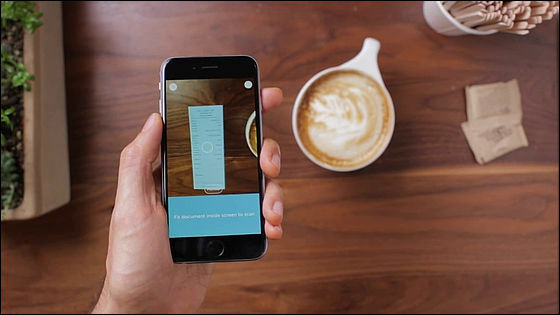 Management of business cards exchanged is troublesome, but if you scan with Scannable you can check it later from Evernote.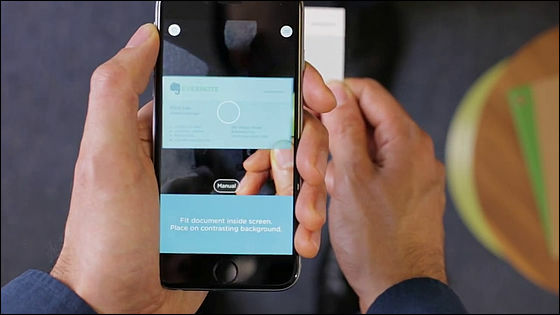 It also supports linkage with LinkedIn, and it is also possible to save the business card data linked to the other's account.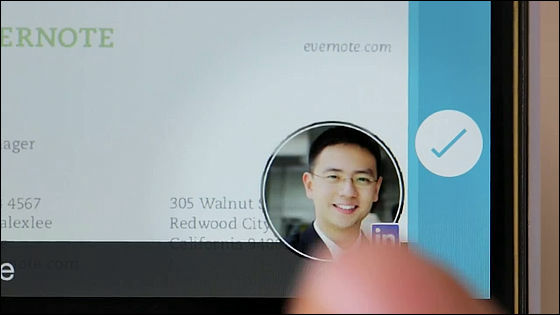 Scannable is a desktop scanner that can store scanned data in EvernoteScanSnap Evernote EditionIt also corresponds to cooperation with. By setting the document on the ScanSnap and tapping the button of the application, you can control ScanSnap wirelessly.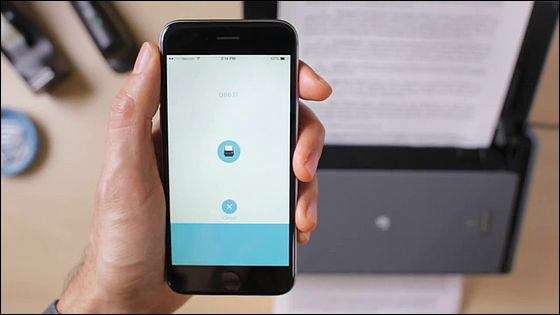 Scan data can be confirmed from each mobile terminal ...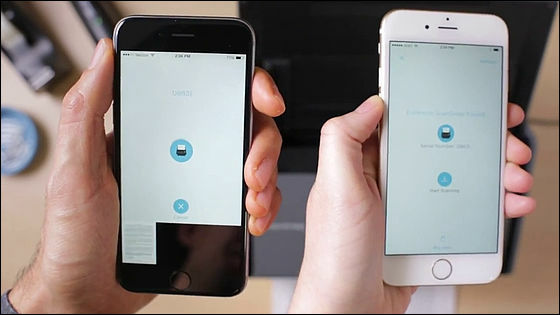 Of course, you can also operate from another terminal connected to ScanSnap Evernote Edition, so you should be able to demonstrate its effectiveness in company scanner operation.



The concept is "to transfer paper", Evernote seems to aim to "handle smart, not losing paper".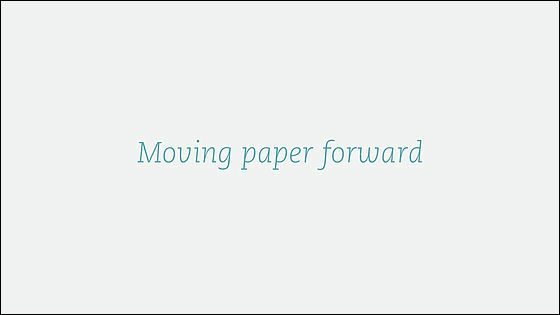 Such Scannable can be installed free from the App Store. I actually tried to see if it could be scanned as movie street.

Evernote Scannable for iPhone, iPod touch, iPad currently on the iTunes App Store
https://itunes.apple.com/jp/app/evernote-scannable/id883338188

We will download the application from "Get".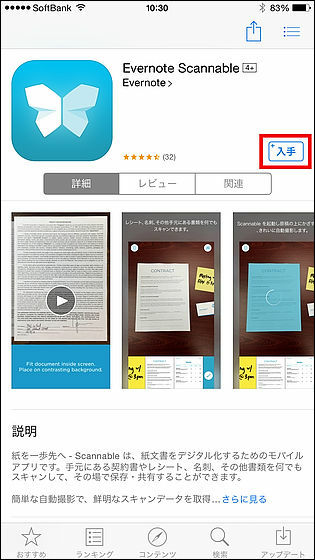 In order to use it immediately, tap the icon to start Scannable.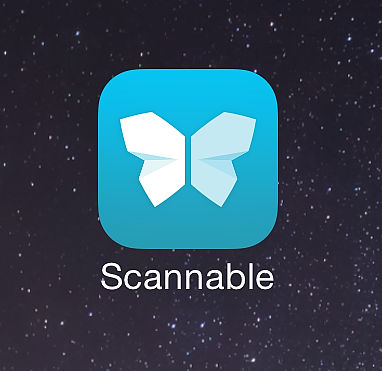 Tap "OK" because you are required to access the camera for the first time only.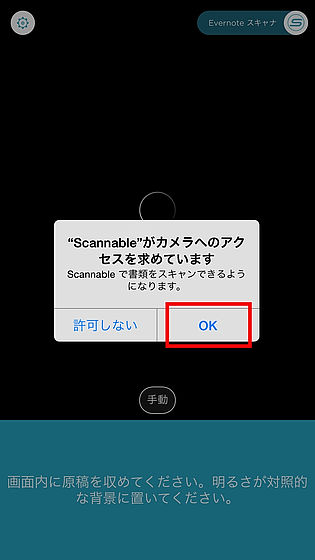 Camera started up. There is no shutter button, and if you fit the document in the screen it will scan automatically.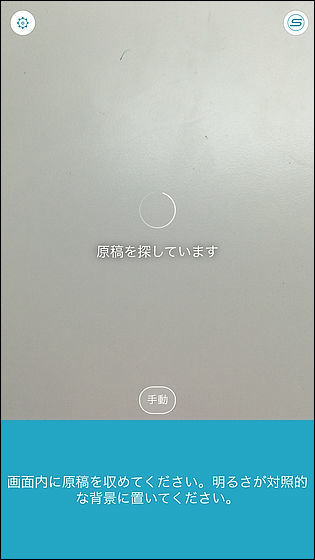 So prepared for this.



When I pointed the camera to the document, the range was specified to be blue according to the shape of the paper and the shutter was automatically turned off as "CASHI". When scanning white paper, there were times when it was hard to recognize that it was on a white desk, so if you scan with a background of a different color, accuracy will increase.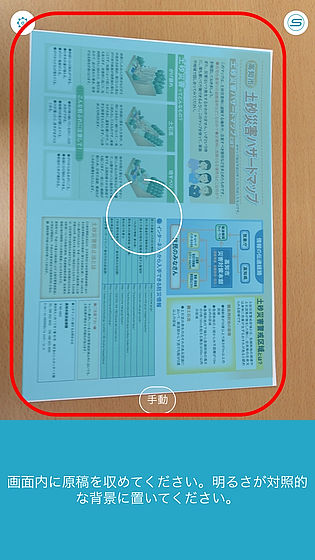 After that, former paper which was trapezoidal in shape is formed in a square shape and it is saved as data.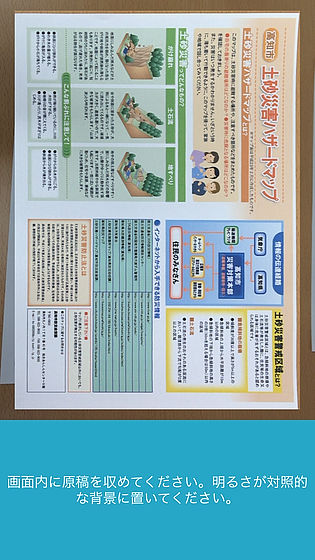 After storing the data, the camera will start again. To edit / transfer data, tap the shooting data at the bottom of the screen.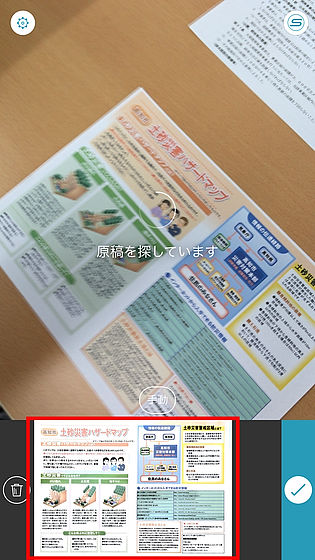 Since the screen changes, tap the thumbnail of shooting data.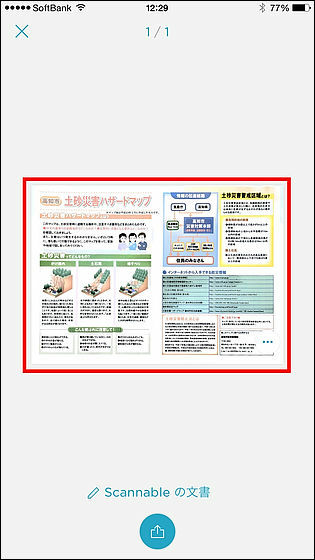 Then you can select the menu of "Cut", "Rotate" and "Delete", and after editing you can save with the × button on the top left.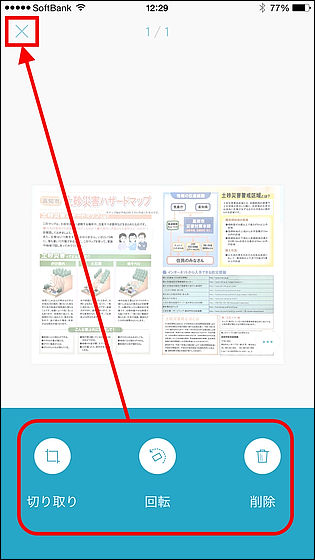 When you return to the original screen, tap the blue icon on the bottom ... ...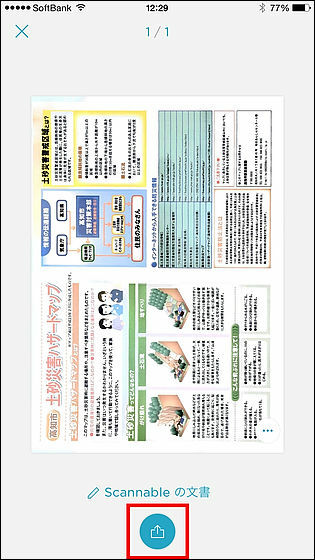 It is possible to transfer data in any way you like. Tap "Evernote" this time.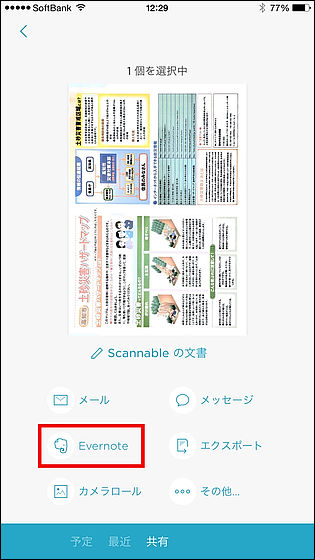 Once you have signed in to the Evernote account ......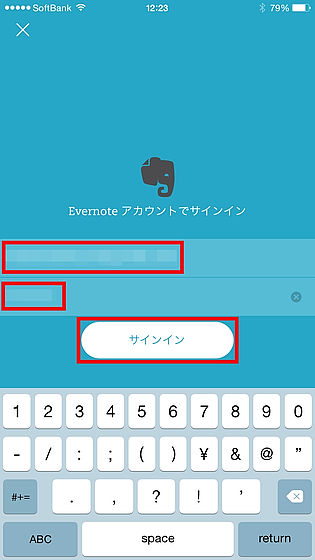 From next time, tap "Evernote" and the "Save to Evernote" window will be displayed. It is designed to save the data scanned with just 2 taps.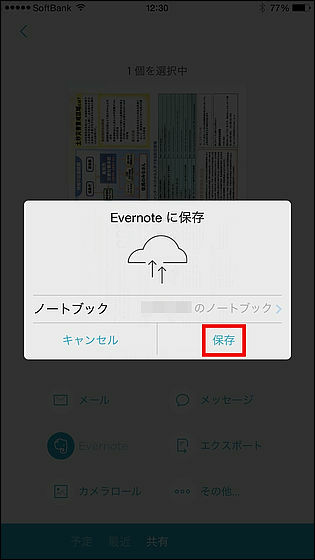 Actually stored data looks something like this, PDF files with illustration + text are also beautifully dataized.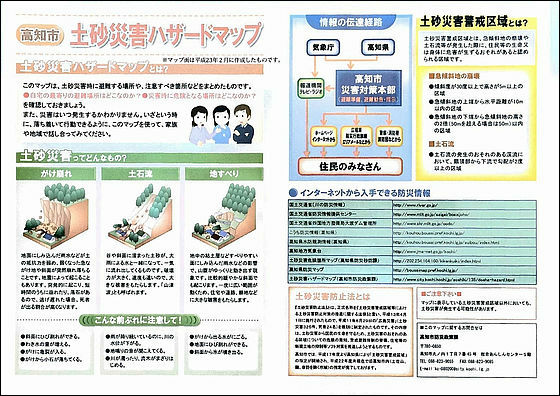 If you tap the data with the contact address or address such as business card ......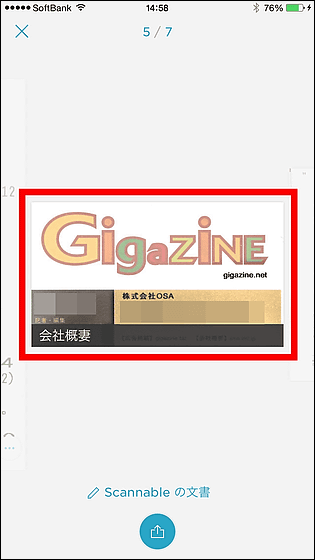 Instead of editing items, items that link to LinkedIn or read the e-mail address or telephone number stated on the business card and save it on the iPhone's contacts are displayed.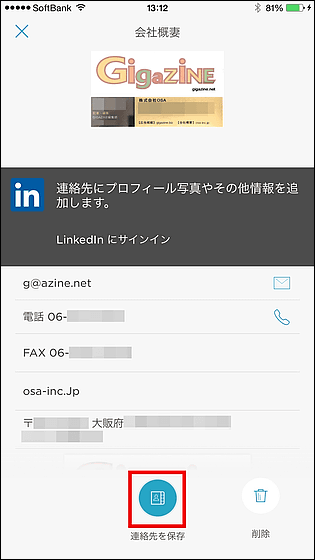 When reading fails, it is possible to delete by sliding the photo in the list on the bottom of the screen from the bottom to the top.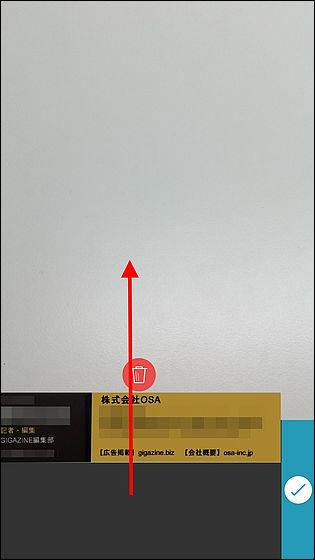 Although my hands may be blurred at the time of shooting ... ...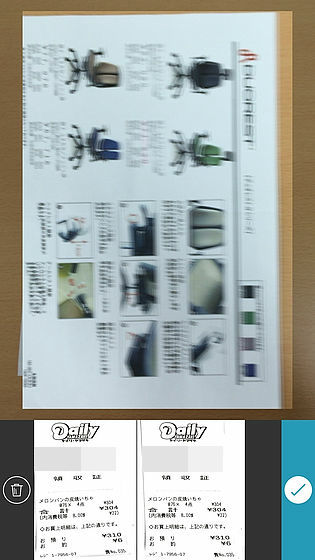 Although it was a little distorted, it was able to scan without any problem as follows.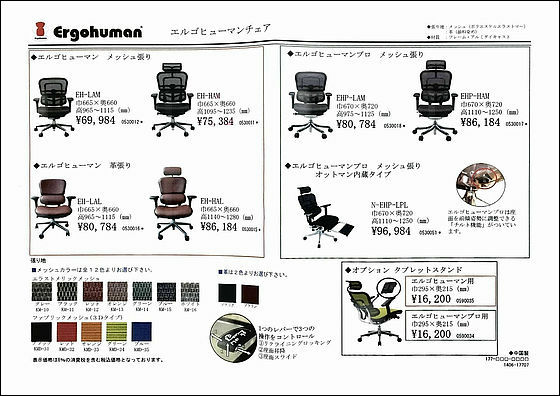 Documents are not crushed and can be read properly.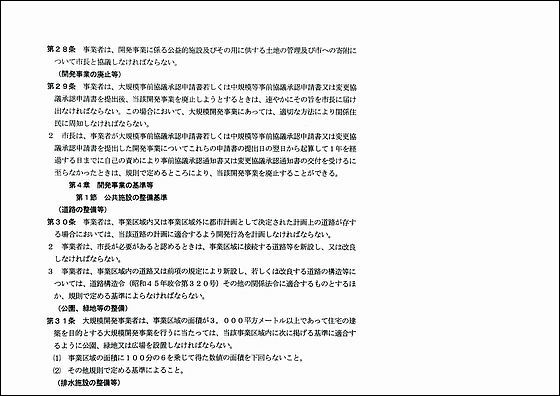 In addition, I shoot while holding the book with my hand, I have read to the right page. Since readability is perfect, self-cooking seems impossible if it is one sheet at a time.