Various HDDs of LaCie's unique design such as "Mirror" external HDD with luxurious feeling


External HDD can easily increase storage capacity, but it is a very convenient device, but many of the products on the market are sorry to note that there are many simple designs that give priority to functions. Manufacturers based in France that are distinguishing individuality "LaCieExternal HDD full of luxury with mirror finish at "MirrorIn addition to making new appearance, the company has a number of high-design storage products line up.

LaCie is the premier manufacturer of high quality digital storage.
https://www.lacie.com/us/products/product.htm?id=10648

Mirror joins a long line of weird LaCie storage devices | The Verge
http://www.theverge.com/2015/1/4/7485875/lacie-mirror-1tb-external-hard-drive-announced-at-ces-2015

This is the new USB 3.0 external HDD "Mirror" that appeared. It is a stylish product that the surface is covered with a mirror with a simple design that is familiar to the interior.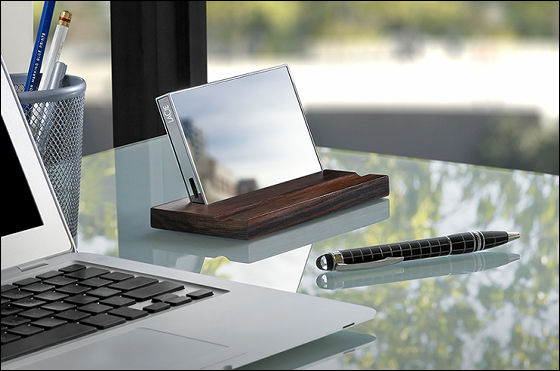 Corning's "gorilla glass 3" is used for the surface of the mirror, and durability seems to be high. The interface is equipped with USB 3.0 and a display stand using ebony material is included as a set.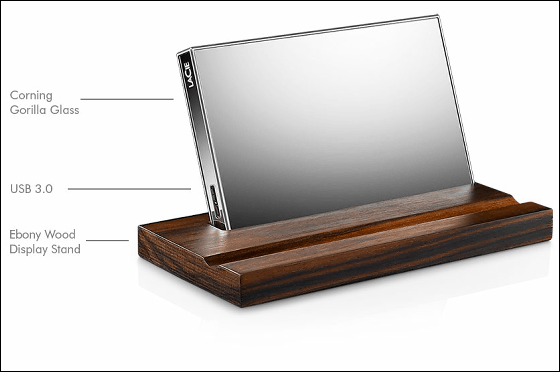 I designed Mirror for French designers who are based in ParisPauline DeltourMr. Other Italian house wear manufacturer "ALESSI"And French interior maker"Boffi", And Japanese"Mujirushi Ryohin"The client has been a designer and so on.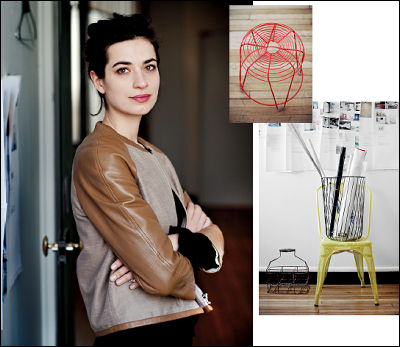 On the site of the manufacturer, the following image movies have also been released, making it featuring the height of design.

LaCie Mirror - YouTube


Mirror's storage capacity is only 1 TB type, and the price at the manufacturer's direct sales site is 279 dollars 99 cents (about 33 thousand yen).

LaCie is the premier manufacturer of high quality digital storage.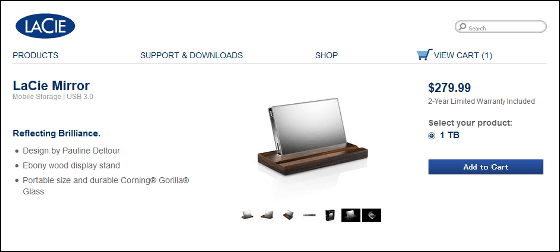 Although LaCie "Mirror" full of sense of luxury, there are some other highly designing storage devices from the company.

◆ Blade Runner
movies"Blade runner"Inspired by" Blade Runner "is a design that an organic object composed of curved lines floats in a plurality of plate-like straight lines, the theme is" machine-human combination ".

LaCie - LaCie Blade Runner
https://www.lacie.com/us/products/product.htm?id=10613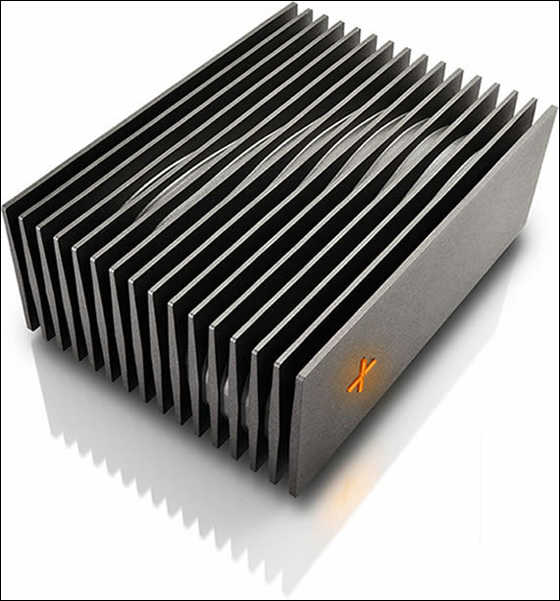 Storage capacity is 4 TB,Manufacturer's direct sales siteThe price was 299 dollars 99 cents (about 36,000 yen) and it was unexpectedly reasonable price.

◆ Culbuto
"Culbuto" which has a built-in USB memory at the end of the arm protruding from the sphere is a device that stands up at any place like "it gets up and running" as its appearance.

LaCie - LaCie Culbuto
https://www.lacie.com/us/products/product.htm?id=10620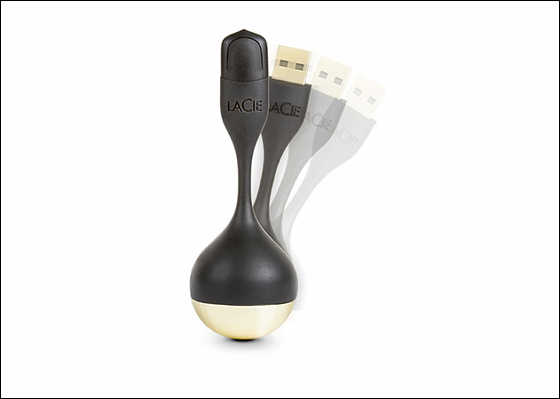 In the following movie, you can see the appearance of Culbuto, which stands up with the hikiko. The 16 GB model is available for 49 dollars and 99 cents (about 6000 yen), and the 32 GB model is available for 69 dollars and 99 cents (about 8,300 yen).

LaCie Culbuto, Design by Constance Guisset - YouTube


◆ XtremKey USB 3.0
While high-design products line up, something somewhat different can be said as "XtremKey USB 3.0", a heavy duty model with high robustness. A kind of zinc alloy "ZAMAK(Zamak) "is attached to the screw type USB memory to protect it, it is a model that demonstrates high durability under severe conditions such as high / low temperature, falling, high pressure etc.

LaCie - LaCie XtremKey USB 3.0
https://www.lacie.com/us/products/product.htm?id=10612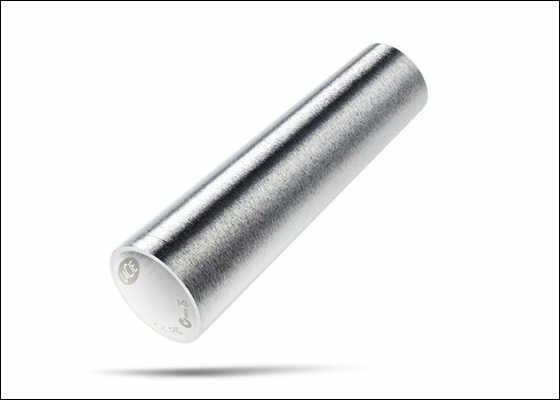 Three types of XtremKey USB 3.0 are available for each capacity, with a 32GB model costing 69 dollars 99 cents (about 8300 yen), a 64 GB model with 99 dollars 99 cents (about 12,000 yen), and a 128 GB model with 149 dollars and 99 cents (About 18,000 yen) has become. In the following movies, it shows how you can use it without problems even if it is placed in cryogenic liquefied nitrogen, fried with potatoes or fried by a construction roller.

LaCie XtremKey USB 3.0, Design by Constance Guisset - YouTube


◆ Christofle Sphère
And hereI made an article in the pastThere is "Christofle Sphère". The body finished in mirror finish is finished stylish to the extent that it can not be thought of as a PC related device simply by looking at it. The storage capacity is 1 TB, and the price is 490 dollars (about 58,000 yen).

LaCie - LaCie | Christofle Sphère
https://www.lacie.com/us/products/product.htm?id=10619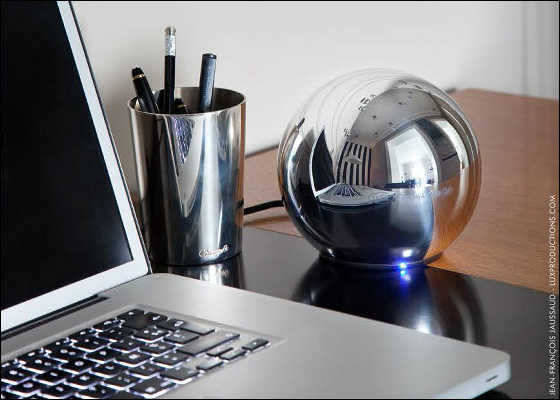 Since LaCie's products are also handled in Japanese Amazon, people looking for a slightly different storage product seem to be looking for various things.

Amazon.co.jp: Lacie LaCie 4TB Blade Runner USB 3.0 External Hard Drive - Limited Product - Imported Items: PC · Peripheral Equipment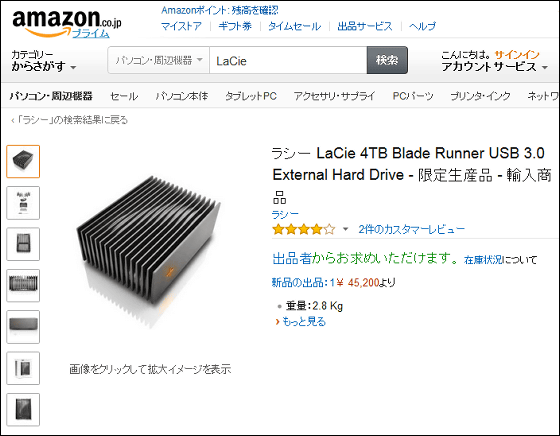 Amazon.co.jp: 【Parallel import goods】 Lacie XtremKey USB 3.0 64GB: personal computer · peripheral equipment