Refreshing Schwaszwa 'perfect for kotatsu' Japanese fruit juice kettle apple cider 'Advance tasting review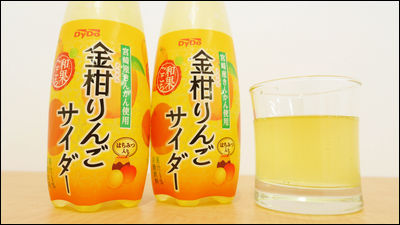 In cold weather it is good to wake with a hot drink, but a cool drink to drink in a warm room is also exceptional. When the other kotatsu is in it, a generous juice is added to Kidan (Kikan) and Fuji apples and added a cider to Daido's "Wakamori konchi apple cider"is. I was able to get a new product on sale from January 19, 2015 (Monday), so I tried drinking ahead of it.

News Releases | Corporate Information | Dido Drinko
http://www.dydo.co.jp/corporate/news/2015/150108.html

The package of "Wakamori Konchi Kanagi Apple Cider" looks something like this. I often see in hot drinks corner such as convenience stores "DevilKnown as "Japanese fruits and vegetablesIt is a new product of the series.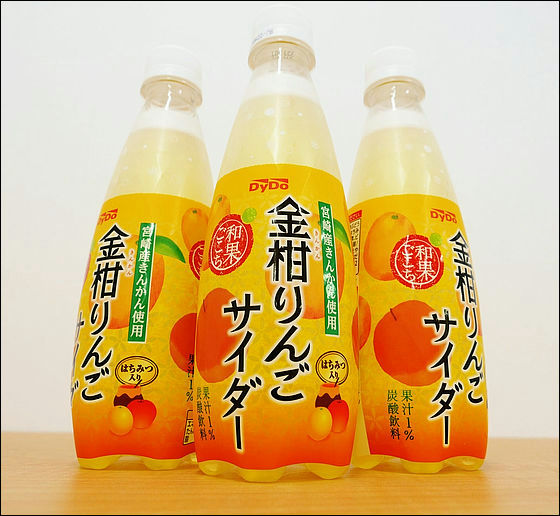 1% of fruit juice from Miyazaki Prefecture and Yamagata Fuji Ring is used and enters honey that gives a gentle hint in the cold winter.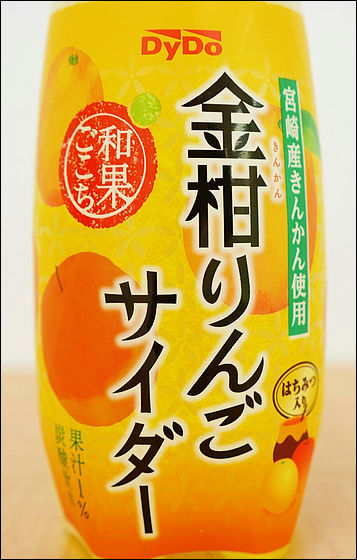 It is also a nice place for raw materials to contain apple · kankan juice as well as acidulant and vitamin C tend to be deficient in winter. The content is a little smaller 410 ml.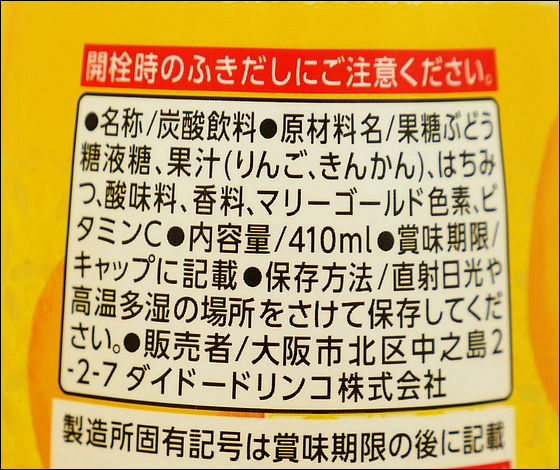 Calories per 100 ml was 50 kcal.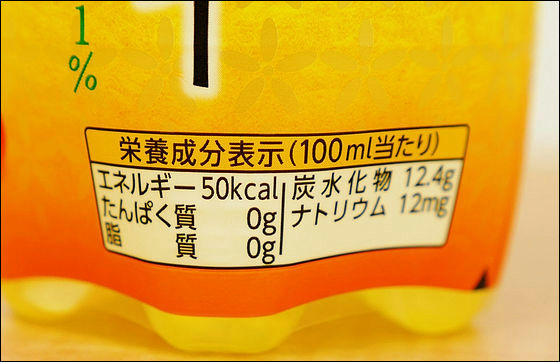 When you open the lid, you hear a crowded sound of carbonation called "psittie" which feels like "strengthen carbonation". The fragrance is an elegant impression which smells a faintly smell, if it compares it, for example, it smelled like an old-fashioned candy.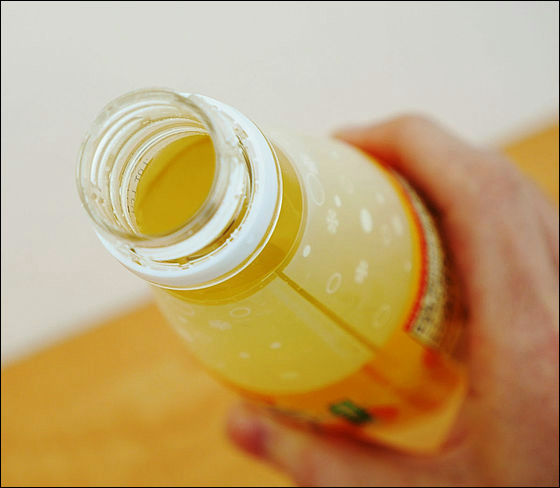 Pour into the cup and froth with Shuwashwa. It is a light yellow drink, which is a color similar to apple juice rather than citrus.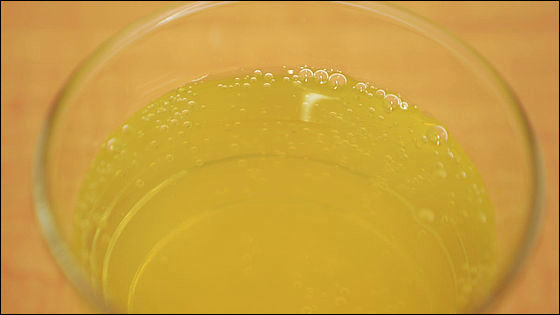 When I tried pouring Kinugi apple cider into the cup, the carbonic acid bubbled a little. I feel that carbonation is intensified also from this appearance.

Carbon dioxide condition of Daido's "Wakamori Konchi Kin-ching Apple Cider" looks something like this - YouTube


One throat gulp. Unlike the impression of appearance so far, when you actually drink it, surprisingly carbonic acid is not too strong. Sweetness The taste of apple cider, a gentle appreciation, is blended with the fragrance of fluffy kampo.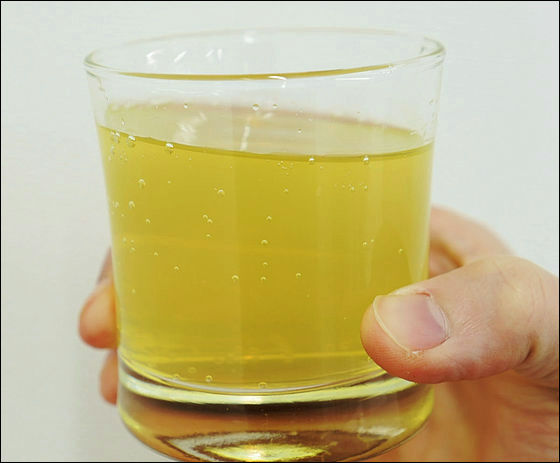 "Wakamori Konchi Kinsei Apple Cider" will be released on January 19 (Monday) at convenience stores and mass merchandisers, and the suggested retail price is 140 yen (tax excluded). Because it is released only in winter, it seems better to try people who are interested in advance.