Project to font Tomo Project Character "Toho font project"


"Toho Project"The project to fontify the character of the character appearing in"Toho font projectIn the stage of writing the article, "Reimu Hakurei"Marisa Kirisame"Yuyuko SaigajiFour kinds of fonts which imaged the 3 characters are released, and it is all commercial use OK.

Toho font project Vol.1 / Reimu Hakurei & Marisa Kirisame
http://font.heartx.info/c85/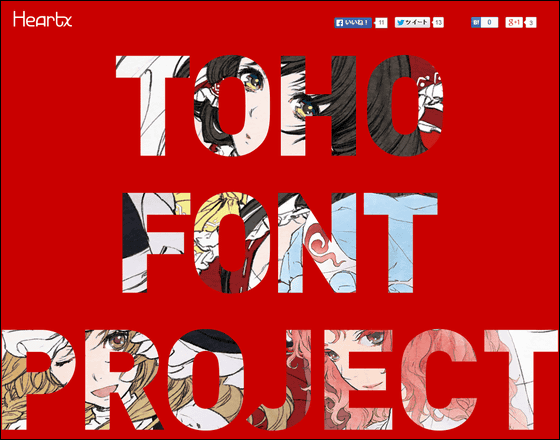 The four fonts released as "Toho font project" are as follows.

◆ Reimu Roman
A font made from the image of Hakurei Reimu.

Uppercase capital letters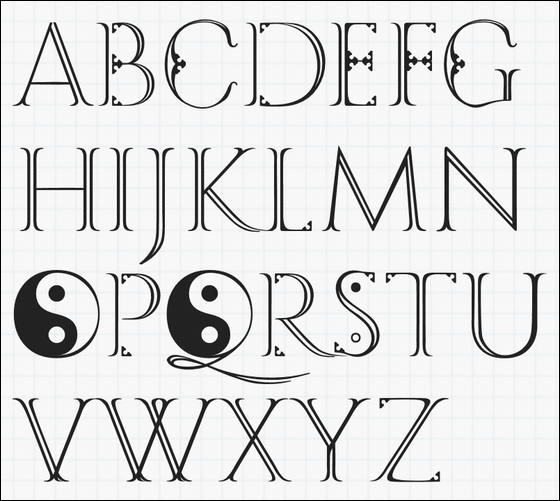 Lower case letters




A number




Symbols andLigatureThere is.




◆ Reimu-dispaly Roman
It is also a font created from the image of Hakurei Reimu, but this is only capital upper case letters. It is a gorgeous design instead of a small number of corresponding characters.




◆ Marisa Font
A font made from the image of Marisa Kirisama called "a cute pop and popular man" and "a trady feel reminiscent of western witches".

Only uppercase letters are supported.



◆ Yuyuko script
Yuyuko Saigyoji Font of the image is this "Yuyuko script".

It is a design that incorporates vigor and frankness, it is a capital letter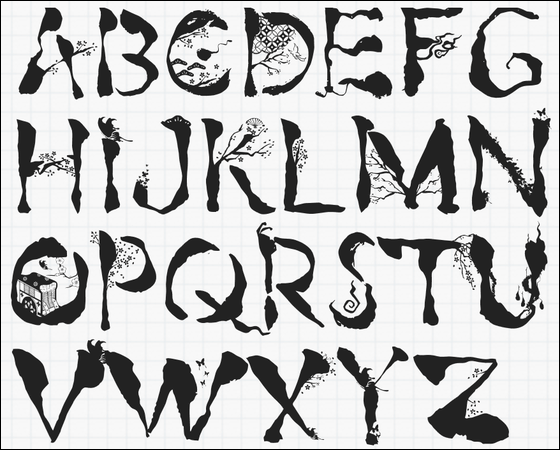 Lower case letters




There are numbers & symbols.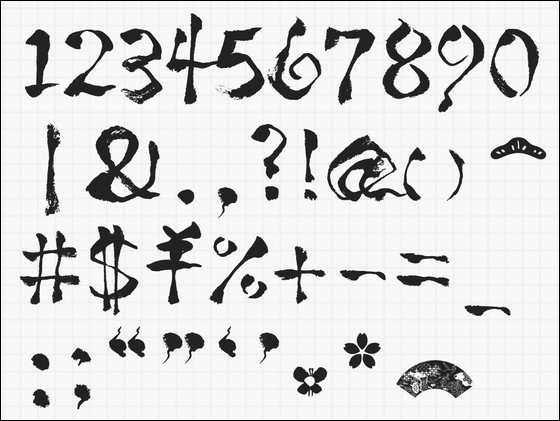 ◆ Yuyuko script can be installed free of charge
If you want to use a font that imitates Hakurei Reimu and Kirisame Marisa that corresponds to "Toho font project Vol.1", you need to buy a doujin with font download code, but "Toho font project Vol. 2 "" Yuyuko script "can be downloaded from the following link.

TOHO FONT PROJECT Character Typeface Project
http://font.heartx.info/

Click "DOWNLOAD" at the bottom of the page.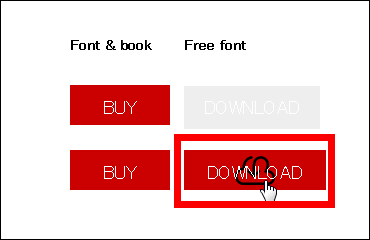 Download the downloaded file named "c86"ExplzhExtract and open it using etc.




Click "YUYUKO.otf" in the folder.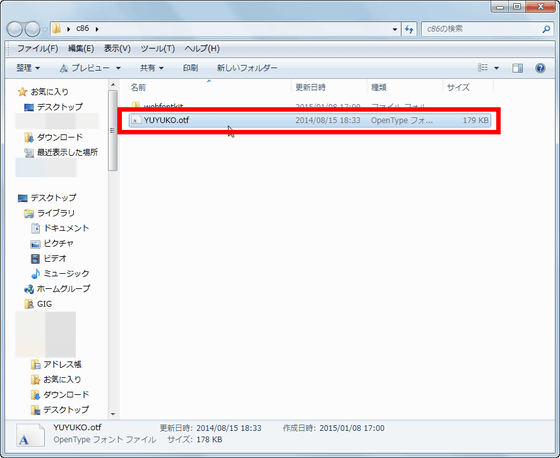 Then click "Install" to make "Yuyuko script" available.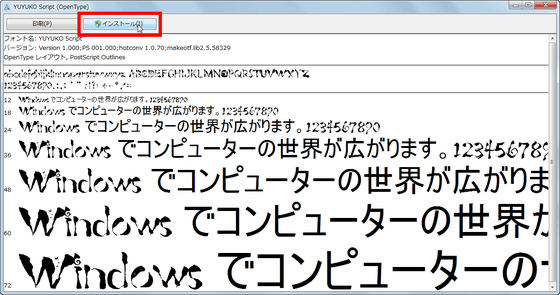 "Toho font project" was started by art director / designer Ken Mori. The following slides reveal the details from the background of font creation to points of designing and how to make it in detail.

Font to think from character Fontlover # 1 / kentmori


In recent years people have seen personification and characterization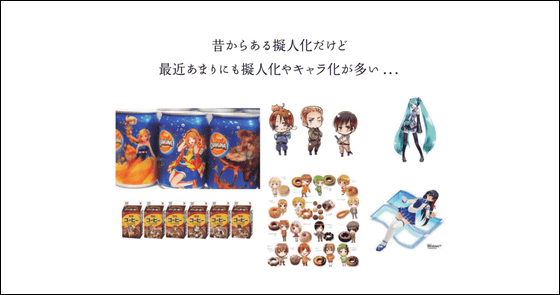 In the meantime, "This project is starting with a thought that" Is it funny if you characterize characters in reverse? "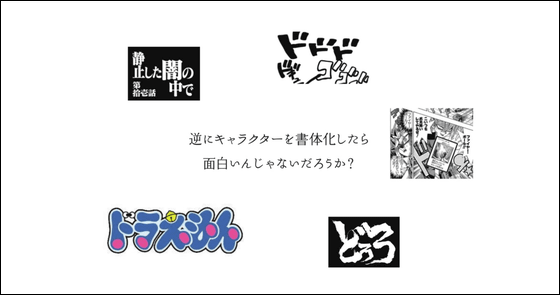 The work to be made into a motif is determined to be the Touhou Project that was in good condition, consistent with the two points "the number of characters is large and various fonts can be made" and "the provision of secondary creation is loose".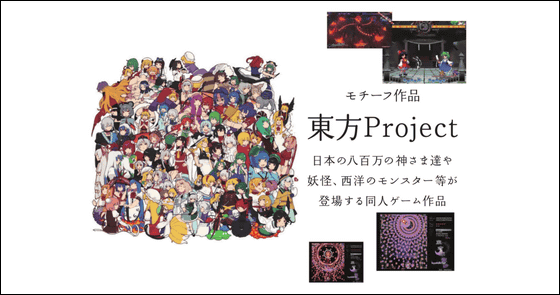 The first thing that was created was "Reimu Roman", the main character, Hakurei Reimu's font. He raised the character's personality like a brainstorming and searched for something that could be dropped without feeling any discomfort from it.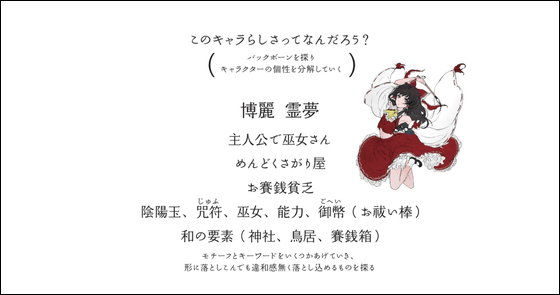 Then decide what will be the outline of the font from the image ......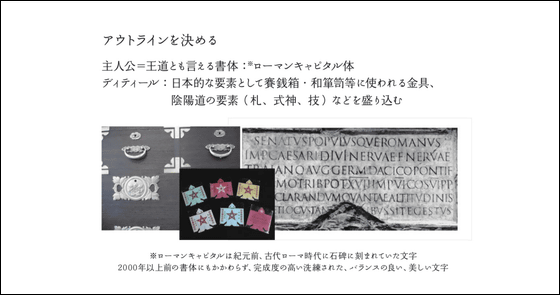 It seems to have explored while designing actually how to design.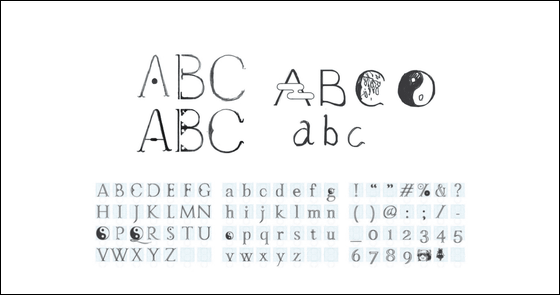 The tool used to actually create the fontIllustratorWhenGlyphs.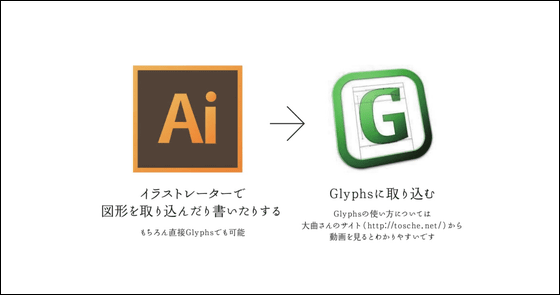 Let's face the outline of the original font like this ... ...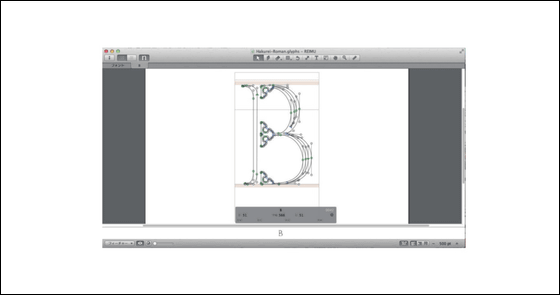 It seems that we created fonts one by one.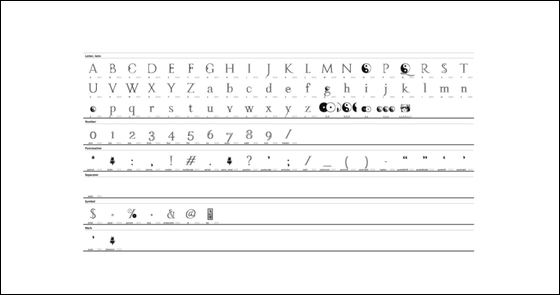 Combining the actually created font with the photo makes it look like this, it certainly feels like I can draw out the personality of the character certainly.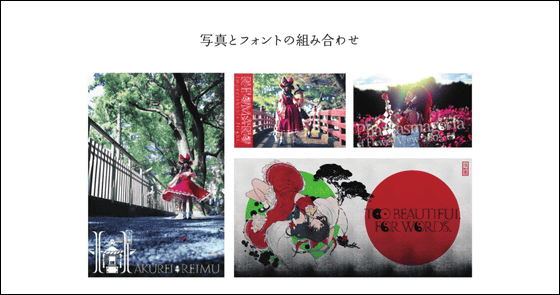 A movie for introducing the fonts created by "Toho font project" has also been released, and it shows us the completeness beyond mere font introduction movie.

[C86] TOHO FONT PROJECT Vol 2 [Yuiko] - YouTube