A news site to survive strongly and wisely in a world-wide world "recession .com"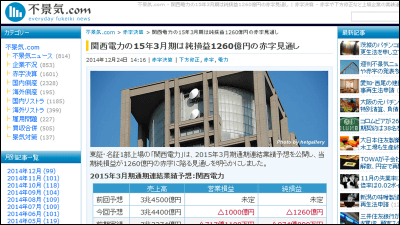 A news site summarizing the "depression-related events" of the Japanese economy where the recession continues for a long time is "Recession. Com"It covers a wide range of economic information about overseas as well as domestic, and it is a content that can see the Japanese economy through a filter called" recession ".

Economic slowdown .com - Economic news blog that survives the recession Blog | bankruptcy / restructuring
http://www.fukeiki.com/

This is the top page of the site "depression .com" to focus on the "recession" to read the flow of the economy. Three column site layout makes it very simple and easy to see.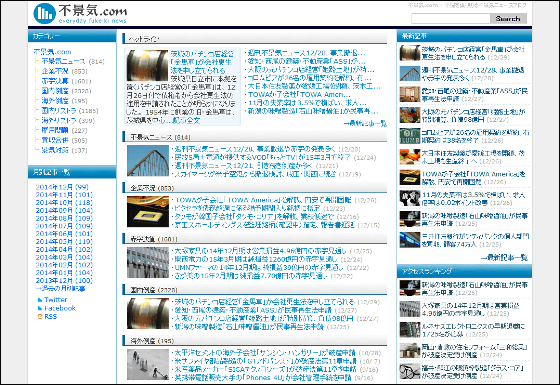 Since the news is summarized concisely and briefly focusing only on necessary information with such feeling, it is possible to efficiently absorb a large amount of information overflowing. In addition, the article also contains the URL of the source page ... ...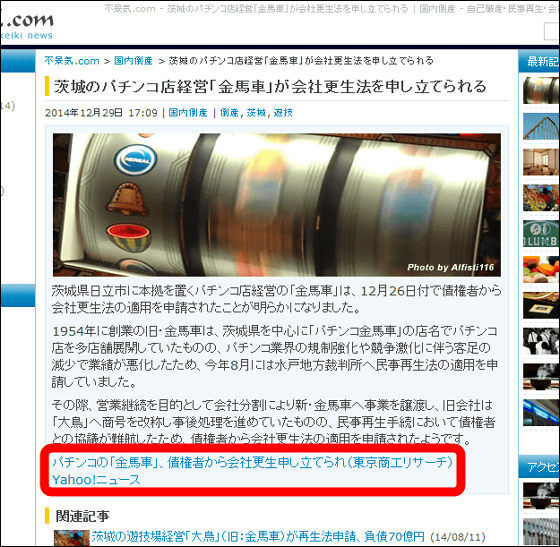 We are carefully able to investigate more detailed information.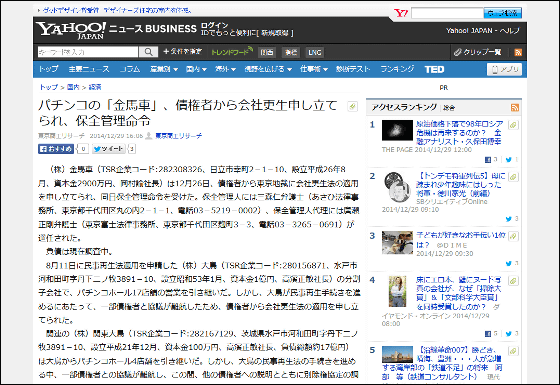 "Categories" in the left column are categorized according to information such as recession news, corporate recession, deficit settlement, domestic bankruptcy, and it is easy to find desired information. For example "Recession newsClicking ... ...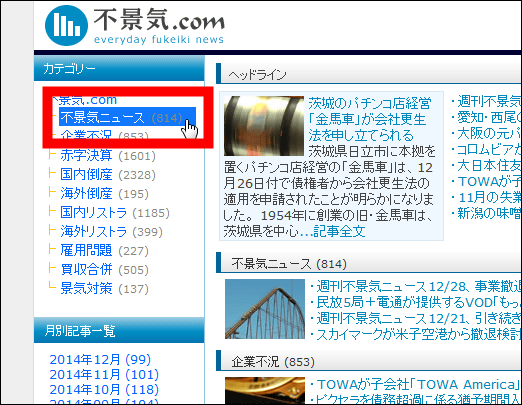 News expressing "recession" has been displayed all the time indeed. Since the first half of the article body is displayed, even if you look at this news list against the title, you can understand the contents somehow. If you have news you want to know more, click on the article title OK.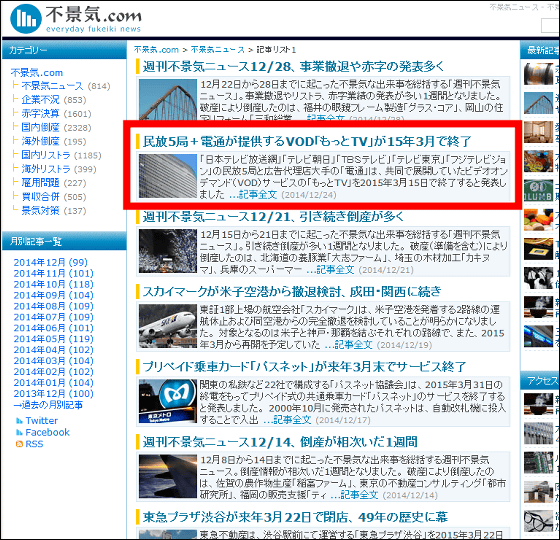 The contents are gathered compactly to the minimum necessary.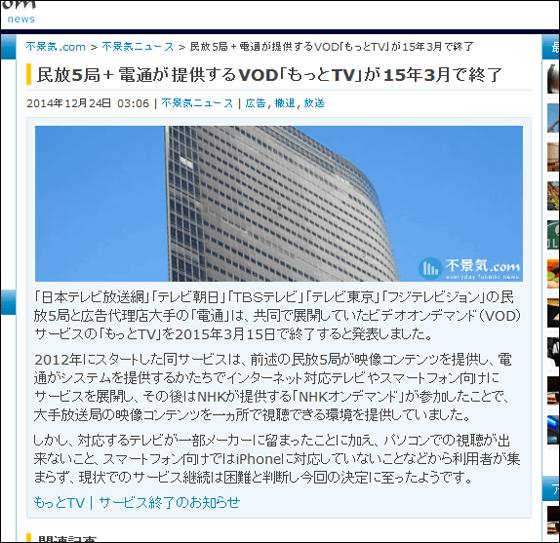 "Corporate recession"Dissolution", "Designation of securities to be supervised", "Business pauses" and other characters are exciting in the category.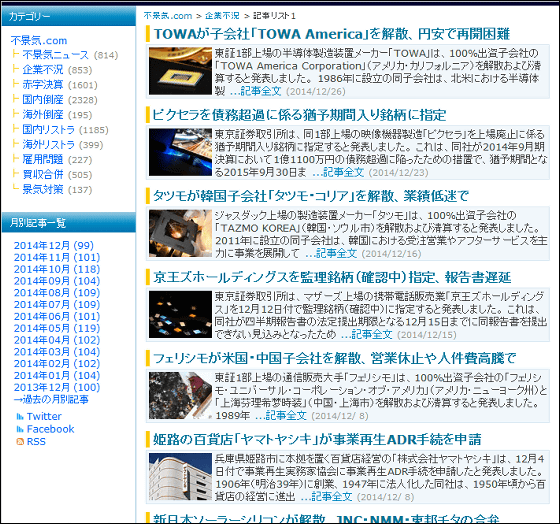 "Financial account settlement"Category looks something like this. If you look at this list, a recessionary industry will emerge.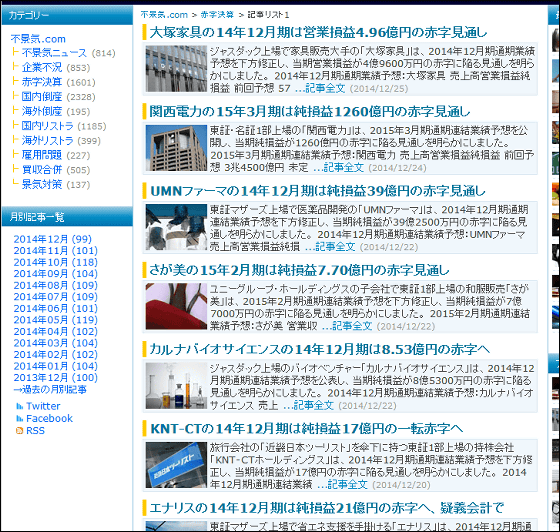 "Domestic bankruptcy"Categories are packed with information such as bankruptcy and civil rehabilitation procedures application.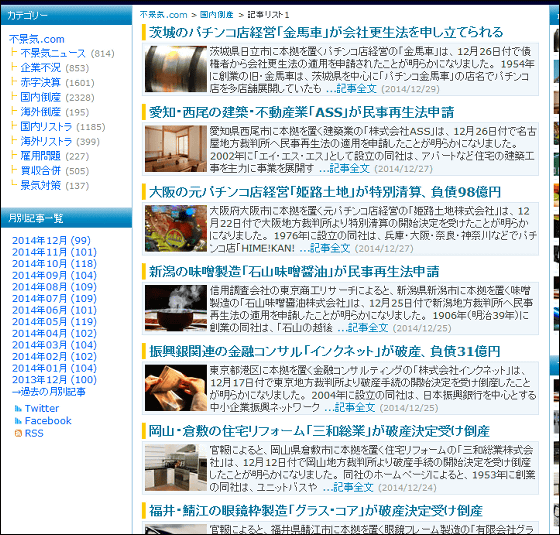 In addition, bankruptcy.com not only domestic companies but also bankruptcy information of overseas companies such as the United States, Britain, China are enriched.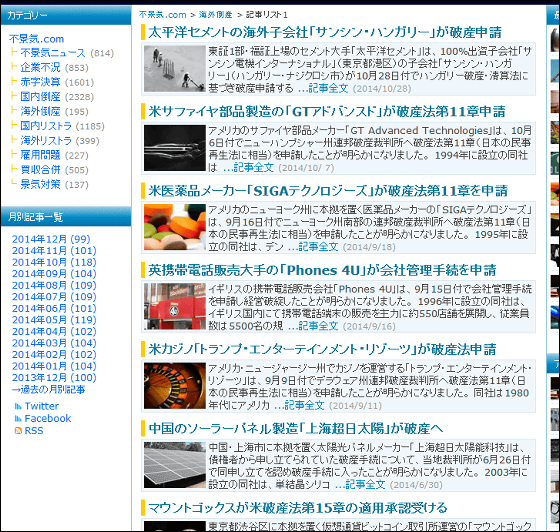 "Domestic restructuring"Category looks something like this. In the individual article, since the past domestic restructuring article of the company is added as "related article", the history of "Kubikiri" is obvious.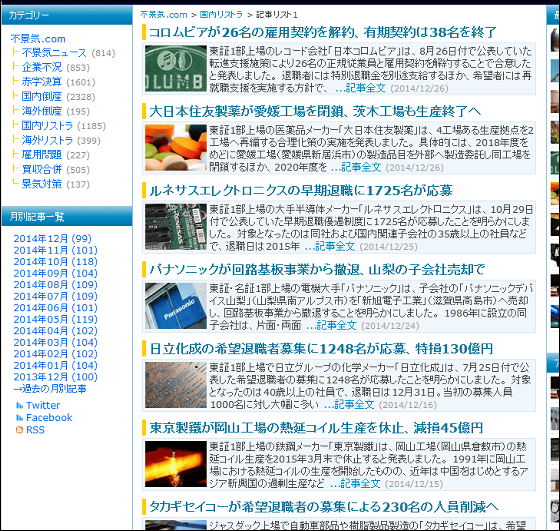 "Restructuring abroadIt covers information. It is very helpful information for people working at foreign-affiliated companies and people trying to work.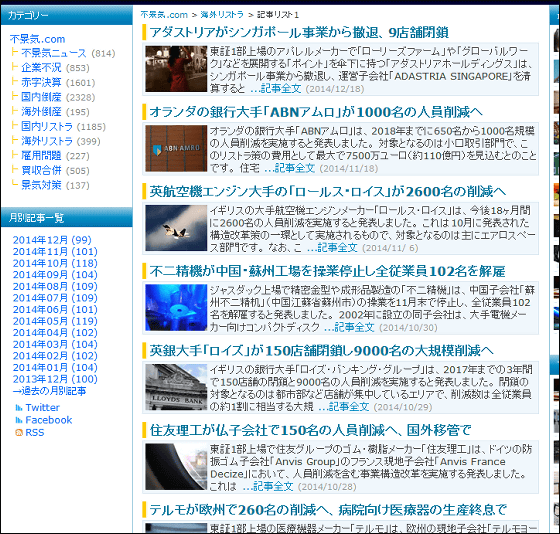 "Employment problemIn the category, data such as unemployment rate, job offering ratio, employment contract determination rate, etc. are archived.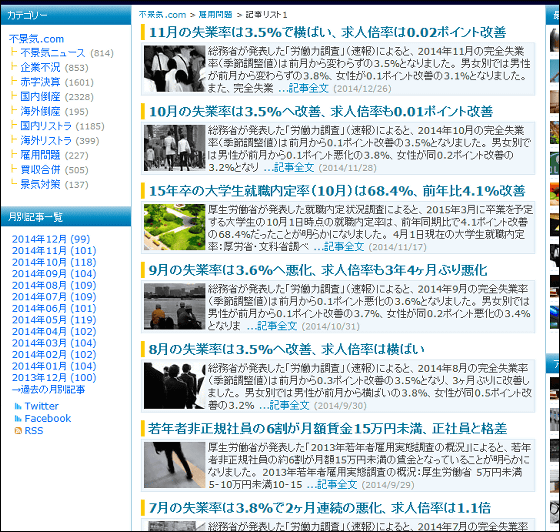 In addition to a brief summary, the explanation using a table as needed is necessary, so the understandability of contents is excellent.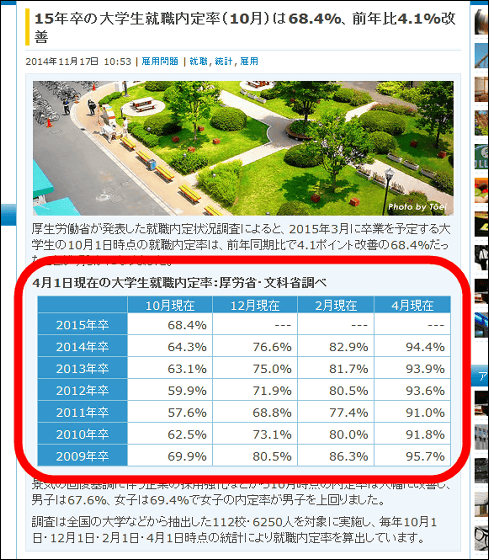 "Acquisition mergerCategory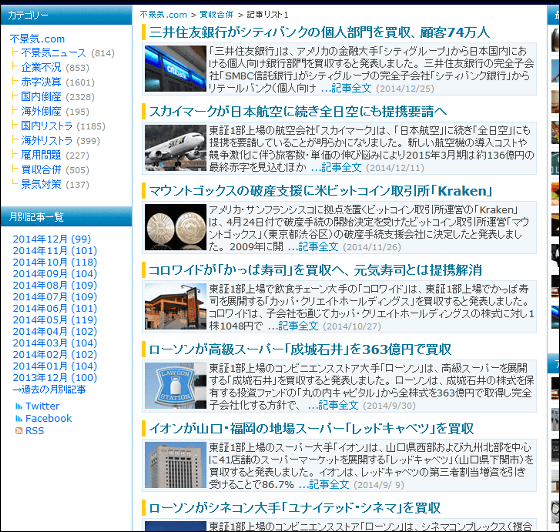 further"Economic stimulus"Categories include information such as Rakuten Points and smart phone cheap calling applications, which may be called" wisdom of life "to survive the recession.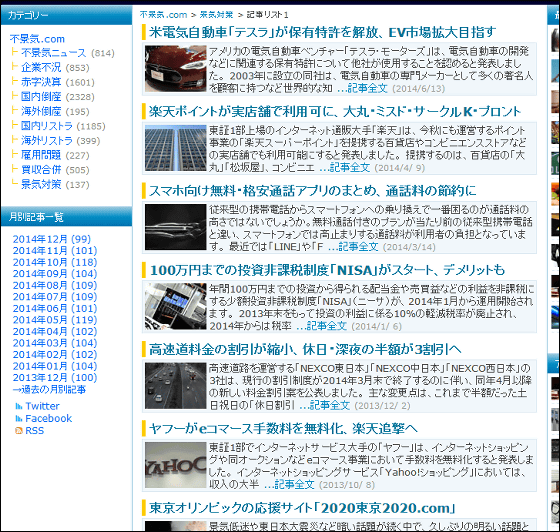 The recession .com has archived the news since November 2008 ... ...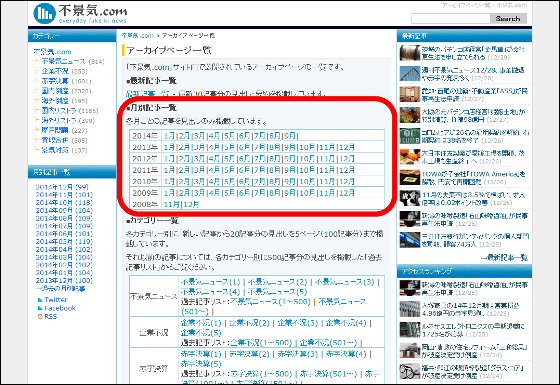 Since past articles can display title list in chronological order, just skimp over this will help you to better understand the flow of the economy.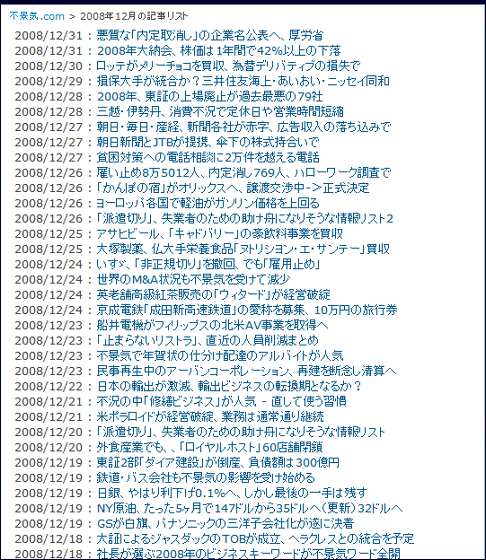 "Economy .com" is packed with unexpectedly sophisticated designs and unexpectedly blogs that are unlikely to be a blog operated by individuals, so we can broadly see the economy from the recessionary events, so much reference to job hunting and career change and entrepreneurs It seems to become us.