NEC Casio Mobile Communications officially announces withdrawal from smartphone business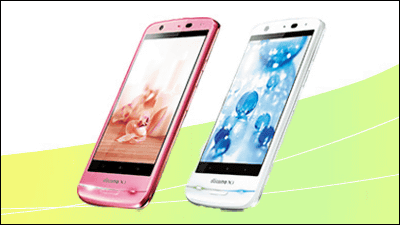 On July 17, the Nikkei newspaper "NEC Casio Mobile CommunicationsReportedly withdrew from the mobile phone business, "the company denied this, but on July 31, officially announced the review of the business.

Review of mobile phone terminal business (July 31, 2013): Press Release | NEC
http://jpn.nec.com/press/201307/20130731_02.html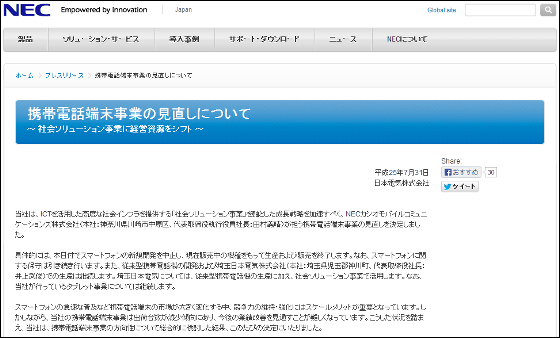 The concrete contents of "business review" is mentioned in the release,As of July 31, we canceled the development of smartphones and end production and sales with models currently on saleAnd that.

NEC Casio Mobile Communications, in order to compete with Sharp, who ran the top in mobile phone handset business at the time of 2009Integrated NEC and Casio Hitachi's mobile phone handset businessA company that was made. NEC occupies a large share in the market at the height of feature phones, the era when two terminals were out, "NEC" MEDIAS ", Casio" EXILIM cell phone "" G'z One ", Hitati" Wooo mobile " Although we were offensive with each brand, smartphone era has been struggling quite a bit of struggle and shipments have decreased steadily. In the summer of 2013NTT DoCoMo New Product LineupIn the "two-stop strategy" adopted in other companies, we will be treated as other models, and as a result of examining future direction, we decided to withdraw from our business.

The maintenance of the smartphone and the feature phone / tablet business will continue.

Additional notes:
The title was changed not only to smartphones but to be withdrawn from the whole terminal business, so it was fixed, "withdrawal from smartphone business".