Sony contracted mobile phone business, withdrawing partly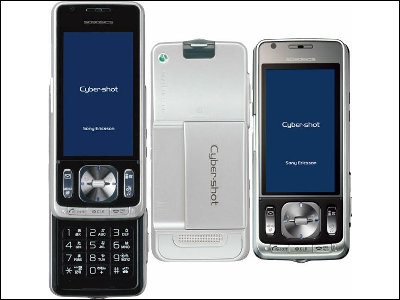 According to the Nihon Keizai Shimbun, Sony has decided to shrink the domestic mobile phone business and withdraw a part.

AlreadySanyoFollowed byMitsubishi Electric will withdraw from the mobile phone businessAlthough I am clarifying, will manufacturers think about withdrawing in future?

Details are as below.
Sony, withdraw from mobile phone for docomo · Shrink domestic business

According to this article, Sony said that he decided to withdraw from the mobile phone business for NTT DoCoMo. We will stop development and production within the year, will sharply reduce domestic mobile business, and focus on our main overseas business.

By the way, Sony also supplies mobile phone terminals for au, but it seems that it is not clear here.

As common matter of Sanyo, Mitsubishi, and Sony who decided to withdraw this time, it seems that both were outfitted to the flagship model, not a folding type, but still it seems that the folding type Is it possible to sell ...?

· 13:45 postscript
2008/03/10 [Information] Regarding partial report on March 10

Sony officially announced the comment. According to it, it is said that there is no plans to reduce mobile phone development business in Japan, but it seems to be true that we are reviewing some of the commercialization plans for NTT DoCoMo.

Incidentally,In this article, Sony commented that the terminal supply to KDDI will continue as before and NTT Docomo's public relations department commented that "We have not heard the story as docomo" about this report on withdrawal.