"USB HDD active Cloud" which makes wireless connection of USB connection type HDD and USB memory and enables simultaneous access from PC · smartphone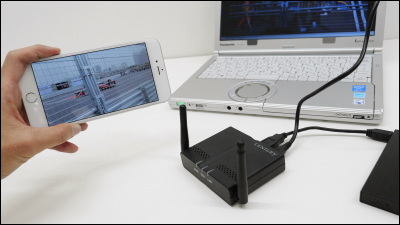 External hard disk (HDD) to be connected by USB is very convenient, but as it is obviously possible to transfer data only with the connected terminal, if you want to access from multiple terminals concurrently, you can use NAS Or the server will be used. However, if you use "USB HDD active Cloud" which can directly exchange data with multiple terminals using Wi-Fi by connecting to an external HDD of USB connection type or USB memory, replace the USB cable one by one You can access data without needing it.

USB HDD Active Cloud USB Storage to LAN / Wi-Fi Conversion Adapter (CWFL-U2CL) | Century (CENTURY)
http://www.century.co.jp/products/pc/adapter/cwfl-u2cl.html

◆ Appearance check
This is "USB HDD active Cloud." It is a tool to wirelessize USB-connected type HDD and USB memory.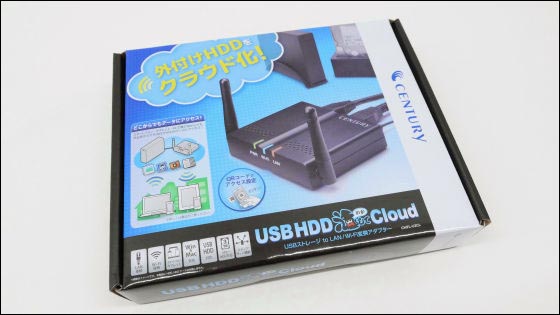 On the back side, the exploitation technique of external HDD is explained.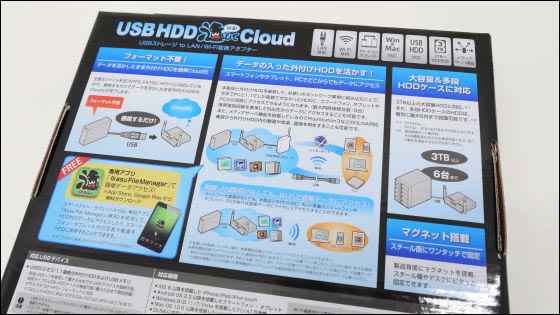 When opening the box inside USB HDD active, Cloud body, USB cable, instructions only and very simple. In addition, since the charging adapter for USB cable is not included, it must be prepared separately.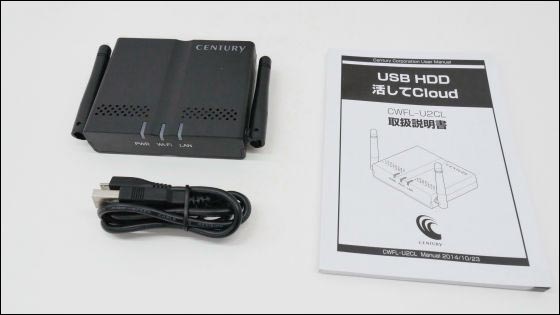 USB HDD Active Cloud body size about mobile router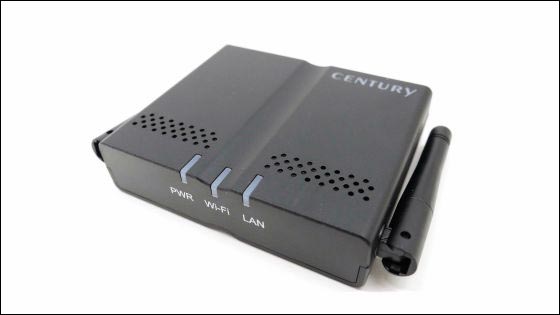 When put on the palm of hand like this. It is compact and does not take up space.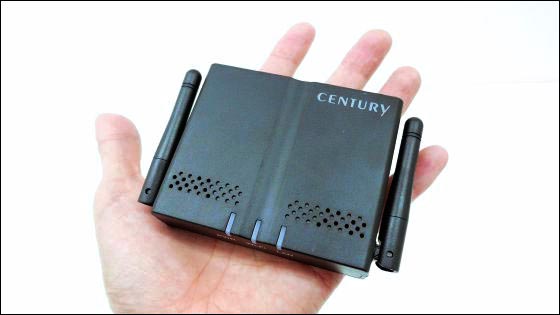 An antenna that skips Wi - Fi radio waves on the left and right sides of the main unit.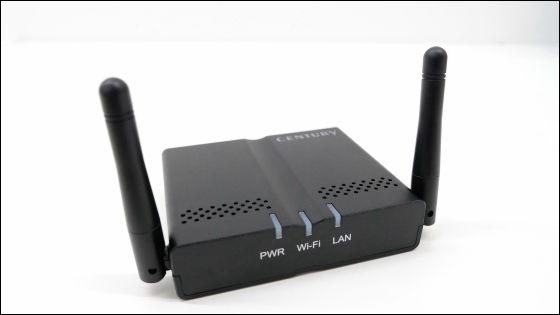 There is nothing on the left side.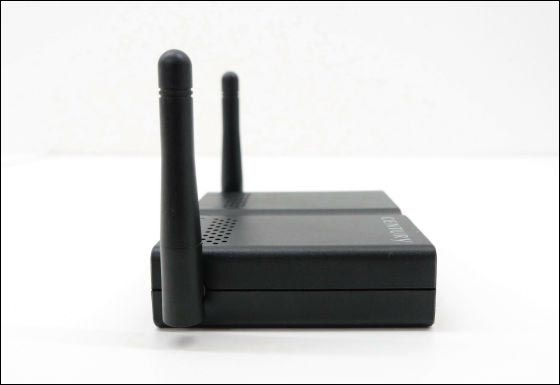 Micro - USB port for power supply, USB port for storage connection, wired LAN port on the back. Connecting an external HDD or USB memory to this USB port makes it possible to access data without changing the USB cable one by one, and it is also possible for multiple people to access data at the same time .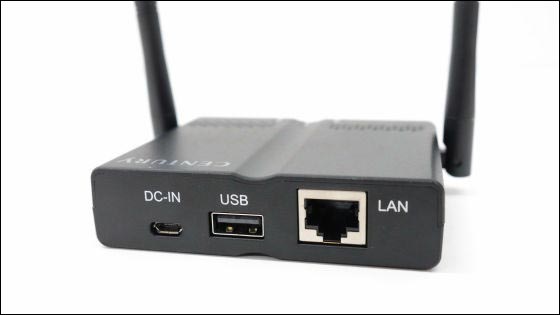 Reset button on the right side.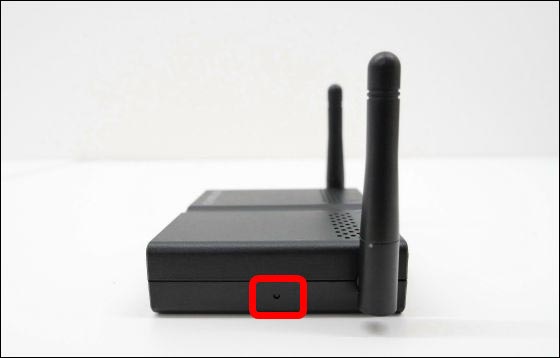 QR code for mobile terminal connection is displayed on the bottom. In addition, since the magnet is set on the back side, it can be used by pasting it on a steel desk.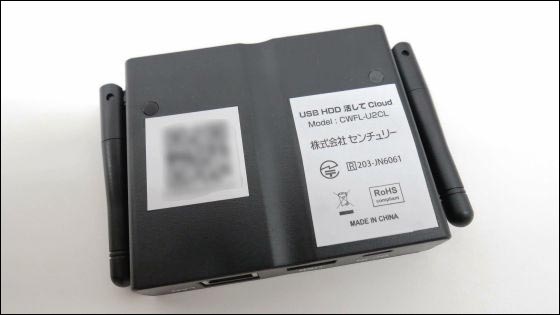 I tried connecting with a PC
USB HDD Active setup and connecting the 2.5 inch HDD with the USB cable to the Cloud main unit is completed. In addition, if it is a 2.5-inch type external USB, it can be used by feeding from the PC's USB terminal instead of the adapter.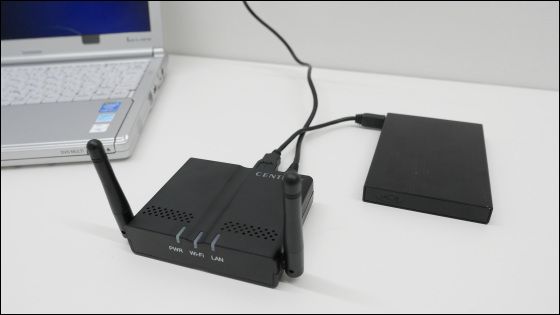 · Prepare
USB HDD Active Cloud is a place where there is no internet connection, it is possible to connect directly with the PC and the mobile terminal via Wi-Fi, so connect directly to the Cloud using the USB HDD on a Windows 7 machine , Try accessing a 2.5 inch HDD.

First, double click the network icon on the task bar and use "USB HDD" to click "Connect" of Cloud's default SSID "CWFL - U2CL".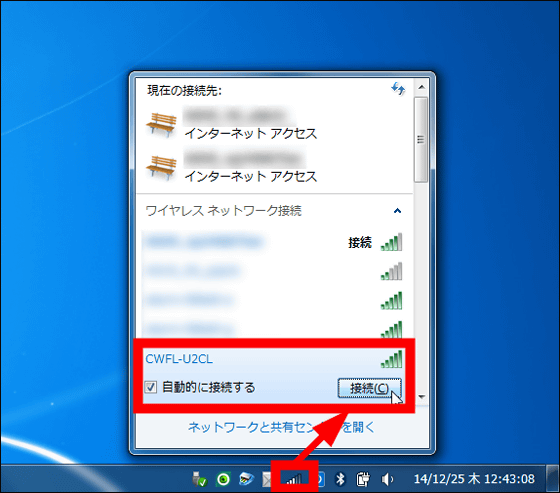 Enter the initial password "12345678" in the security key and click "OK".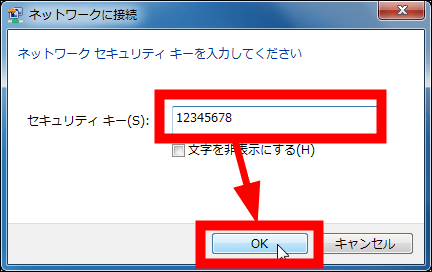 "Wi-Fi adapter / HDD case setting utility" will be launched in the browser, so click "download application".



Since this time it is used with Windows 7, click "Download" of "Search utility" IkasuFinder "Windows 8/7 / Vista / XP version".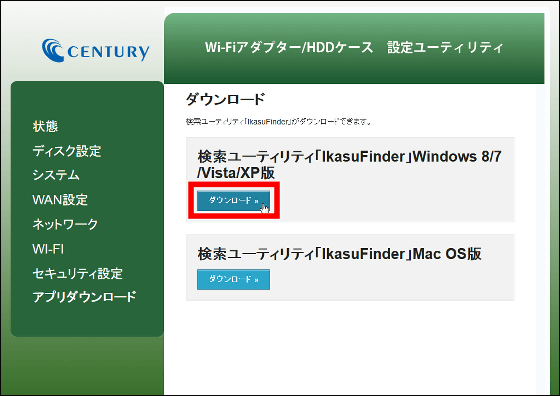 Click "Save file"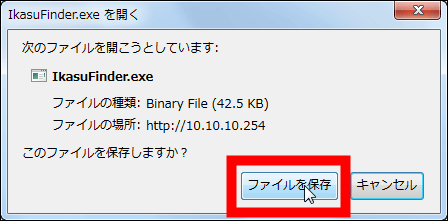 Run the saved installer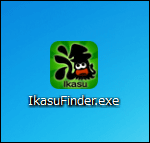 If security warning appears, click "execute"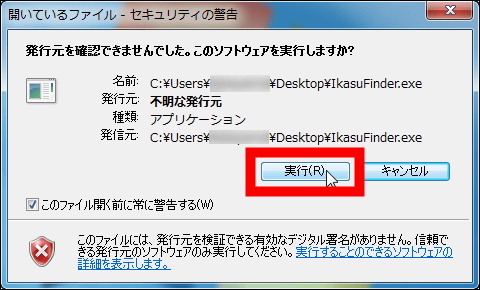 Then the dedicated software "IkasuFinder" starts up, recognizes Cloud by activating the USB HDD at the connection destination and waits for a while as the scan starts automatically.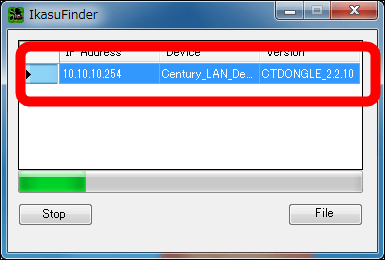 When scanning is completed click "File"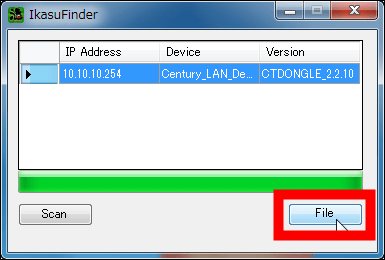 When you start up for the first time, the "Windows security" window will be launched, so enter "admin / admin" which is the default user name / password, then click "OK".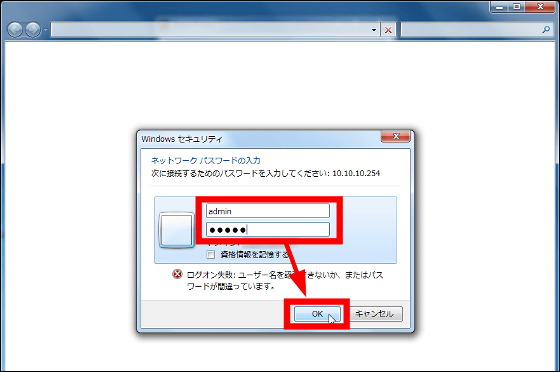 USB HDD A folder with 2.5 inch HDD that was connected to Cloud was displayed.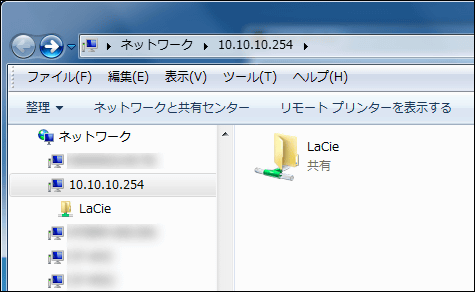 Since it is troublesome to launch IkasuFinder every time every time, assign the network drive. Right-click the HDD folder and click "Map Network Drive".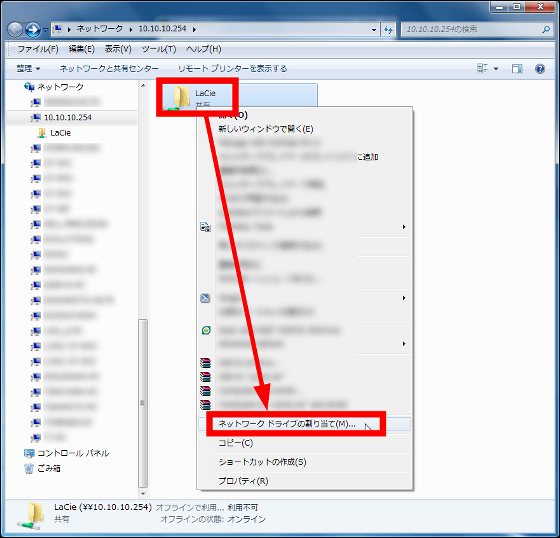 Please select your favorite drive letter and click "Finish" to finish setting.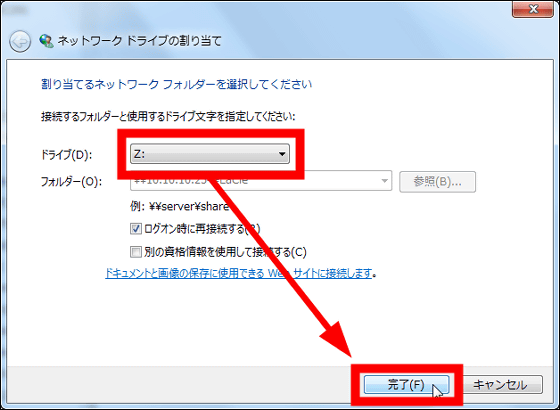 With this, you can handle a 2.5 inch HDD connected to the Cloud as a USB HDD as a network drive.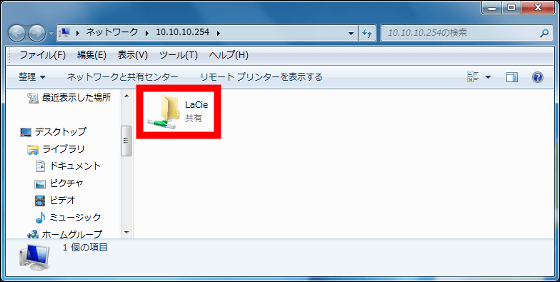 · I played the movie
Using IkasuFider to play a full HD (1080p) movie in a 2.5 inch HDD connected to Cloud using USB HDD, it is like this. In addition, Windows notebook PC and USB HDD active Cloud is not connected to internet line, it is in a state of connecting terminals directly using Wi-Fi.

Try playing full HD movie by accessing "USB HDD active Cloud" - YouTube


According to the attached manual, "When accessing this product from a PC, the data transfer speed is about 5 to 7 MB / second", but it is completely unlikely to play full HD movies and music I understood that it connects with speed.

·various settings
In addition, to change detailed setting of Cloud by using USB HDD With USB HDD active using Cloud and Wi-Fi connection, "http://10.10.10.254/Access Wi - Fi adapter / HDD case setting utility ", and click" Security setting ".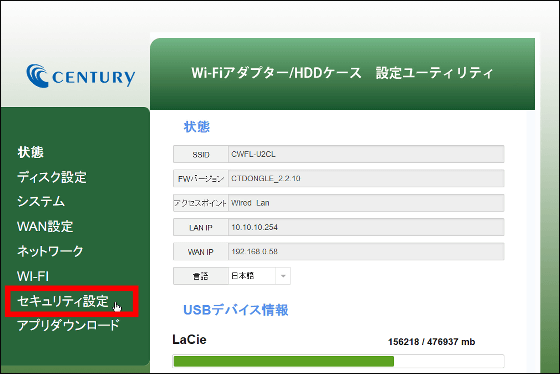 You can change encryption settings and passwords on the right screen.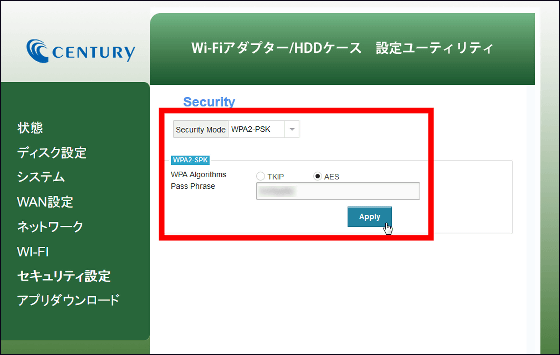 You can also change the SSID by clicking "Network" or change the stealth mode ON / OFF without displaying the SSID.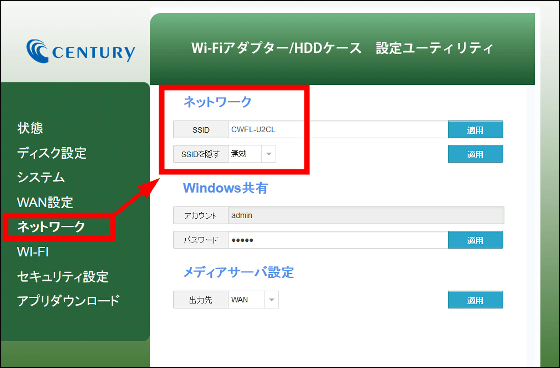 ◆ I tried connecting to a smartphone
USB HDD Actively Connect to Cloud with free application "Ikasu File Manager" for mobile terminal. Ikasu File Manager is compatible with both Android and iOS.

Ikasu File Manager - Android application on Google Play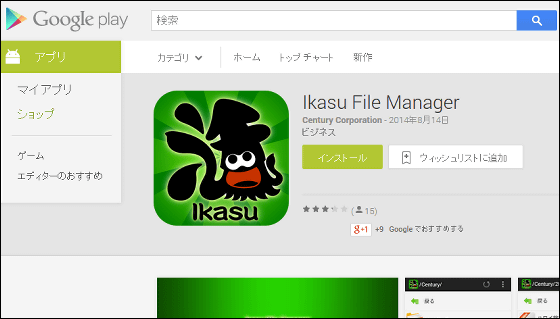 Ikasu File Manager for iPhone, iPod touch, iPad currently on the iTunes App Store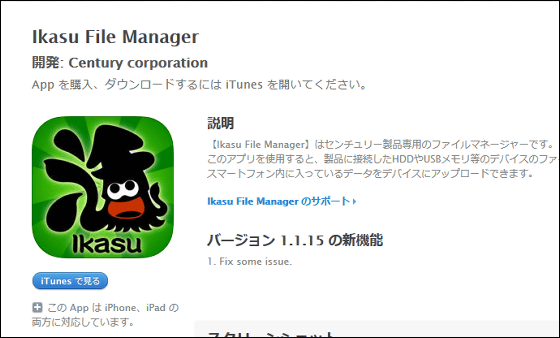 This time I will use the iPhone 6 Plus to access USB Cloud and access Cloud. On the App StoreIkasu File Manager"And tap" Install ".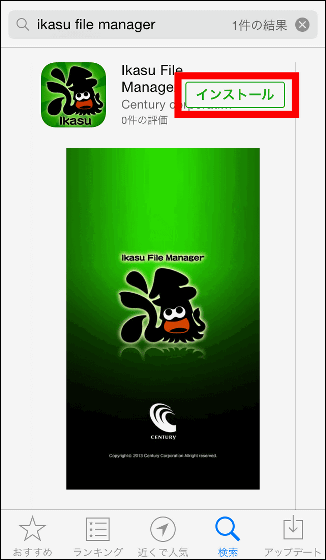 Tap "Open" to launch Ikasu File Manager.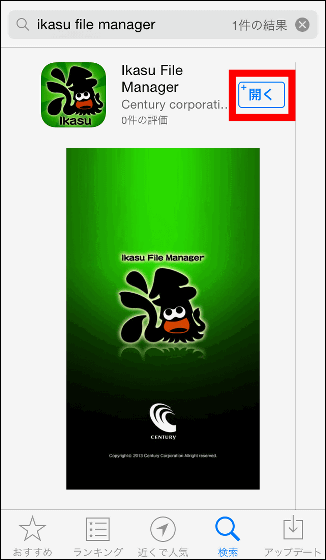 First, connect "USB HDD active Cloud" with "Wi-Fi" in "Setting".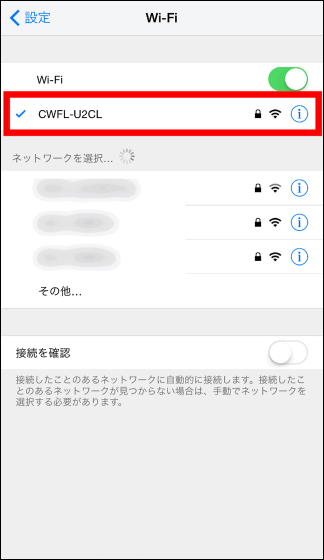 Launch Ikasu File Manager again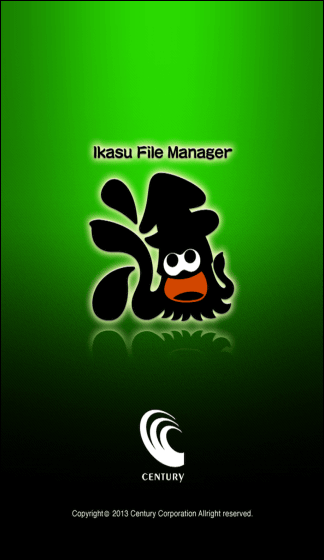 OK when the connected HDD is recognized.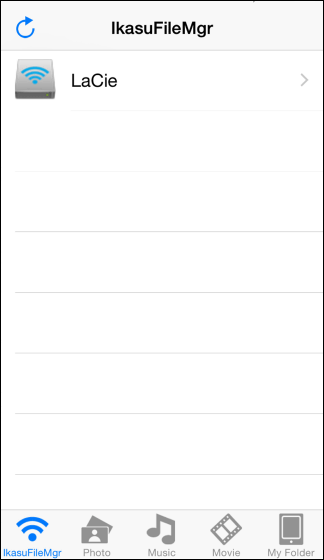 By using USB HDD as a result of using Cloud, it is possible to access from a plurality of terminals to one USB connected external HDD. It is like this when playing a full HD movie at the same time on a PC / tablet / smartphone.

One PC on "USB HDD active Cloud" Playing full HD movie from two smartphones - YouTube


When connecting directly with Wi-Fi and playing full HD movies, simultaneous playback from three terminals is limited, scenes where occasionally frame dropping was seen, but somehow played. Moreover, using Ikasu File Manager, you can access an external HDD from the outside using a mobile line with a smartphone, and you can use it like a NAS.

It is cumbersome to replace the USB cable or to wait in order when you retrieve data from one HDD or USB memory at the same time, but if you use Cloud as a USB HDD active at a time, external storage data Accessible. Furthermore, if you use a USB hub, you can access it to external storage of multiple USB connection without reconnecting it, so it seems to be said that it is quite useful item for those who frequently use USB external HDD or USB memory.