Xmas campaign under which Amazon is free to get applications with total amount of over 20,000 yen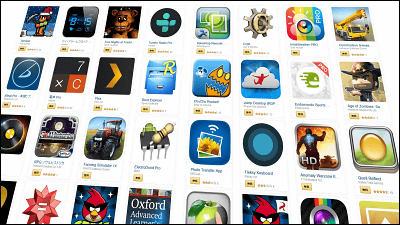 The Christmas season has come and the festive mood has expanded, but on December 24 to 26,Christmas campaign", You can get free apps that total 37 points · total of over 20,000 yen.

Amazon.co.jp: Today's limited free app special campaign: Android application
http://www.amazon.co.jp/s/ref=s9_al_bw_srch?__mk_ja_JP=%83%4A%83%5E%83%4A%83%69&node=3333753051

It is 37 kinds of applications selected from among Amazon's "Android App Store" that you can get free, but unfortunately it is not offered for iOS. The application is "Angry Birds SpaceFrom a game like "TuneIn Radio Pro"Or"Calculator ProHobby · practical application like line is being launched.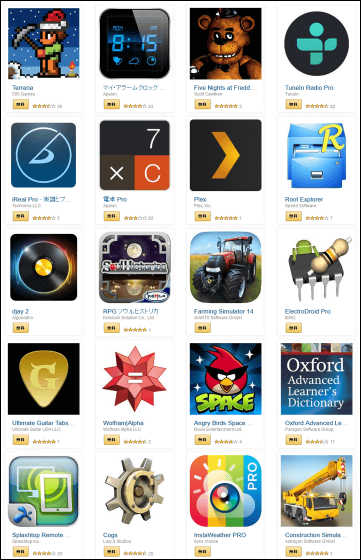 The lineup is mainly applied to apps with regular prices ranging from 100 yen to 500 yen, but within the regular price of 628 yenUltimate Guitar Tabs and Tools"Is included, or the normal price 3100 yen"Oxford Advanced Learner's Dictionary"Or even a normal price of 5107 yen"The Muscular System Manual"You can get free apps such as such as.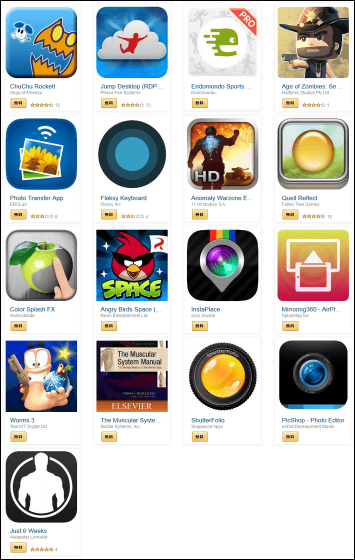 ◆ Install the application "Amazon App store"
In order to install a free application, you need to install the official Amazon "Amazon App Store". Since this application is not published on Google Play, it is necessary to make the following setting on Android terminal beforehand.

Tap "Settings" → "Security"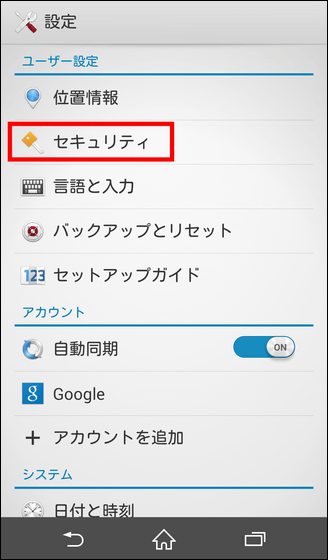 If you check "Application unknown provider", the setting on the main unit side is OK. Although it is OK even if you unchecked after installation, in that case you will be asked to check each time a confirmation screen is displayed when installing the free application.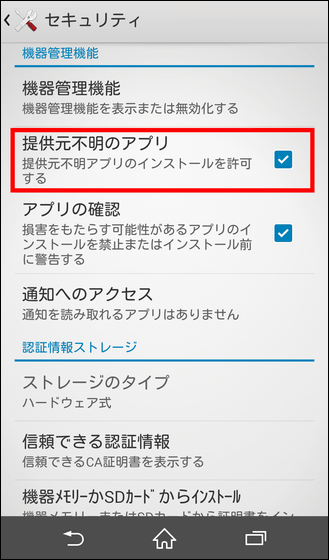 When the setting of the main body is completed,Download siteAccess to "Amazon application store" installation first. Tap "Download Now".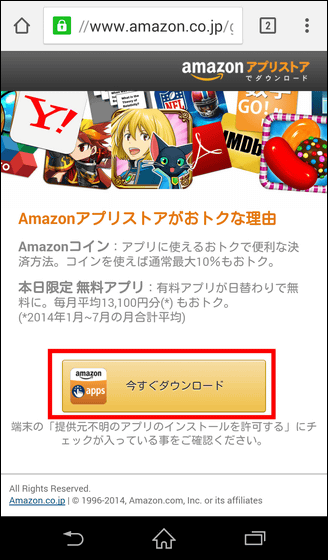 Tap "OK".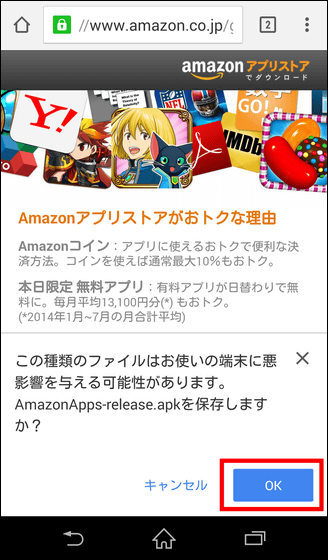 Swipe the screen from the top, open the notification center, tap the downloaded installation file "AmazonApps - release.apk".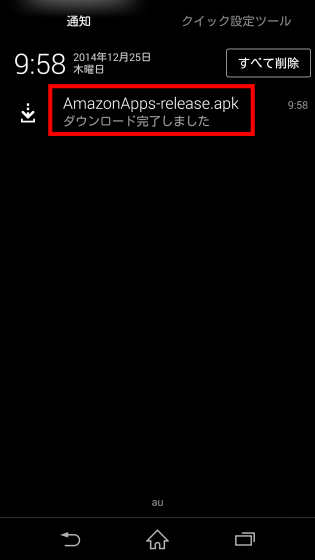 As the confirmation screen is displayed, tap "Next".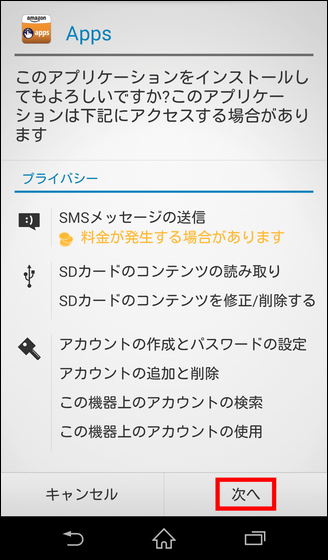 After a while installation is completed, tap "Done" and finish. You can also tap 'Open' to launch the application and login to 'Amazon Application Store' beforehand.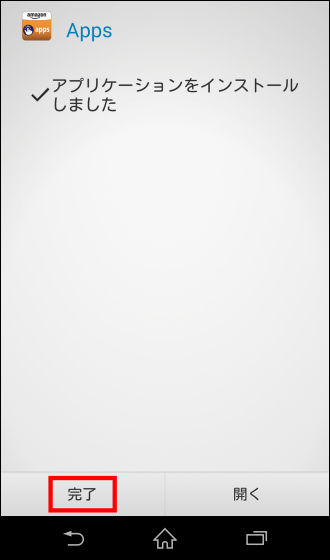 ◆ Download and install games · applications
Where preparation is completeAmazon's siteTry downloading the application by accessing it. Tap the application you like on the site.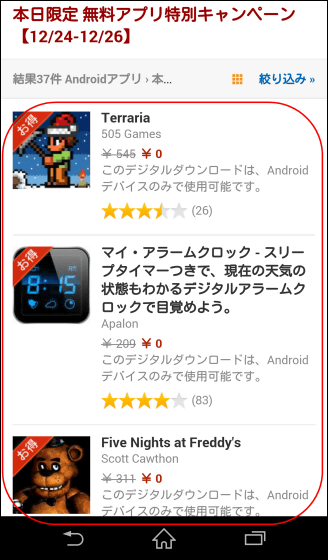 You can see that 0 yen is displayed in the "Price" column. Tap "Get this application" at the bottom of the page.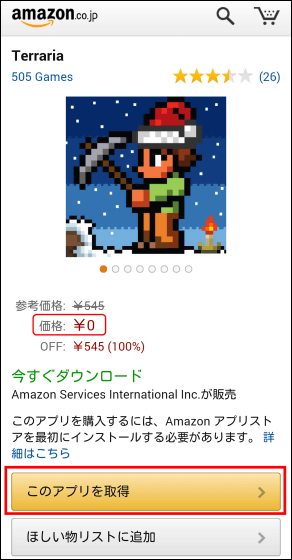 In "Select Application", select "Apps" (Amazon App store) that you installed earlier.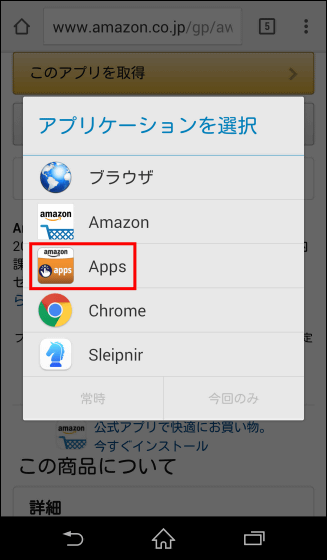 Tap "Continue".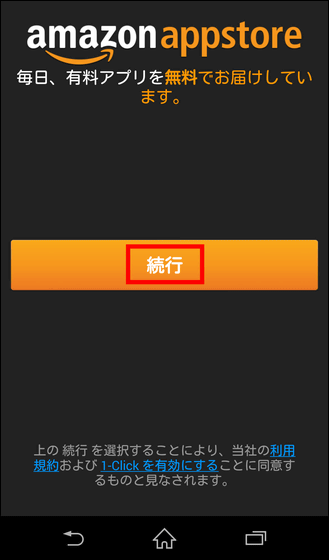 As the login screen appears, enter Amazon account and password and tap "Sign in".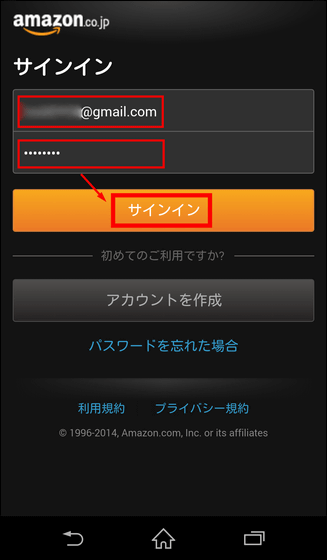 The application details screen is displayed. Tap 'FREE' at the top right.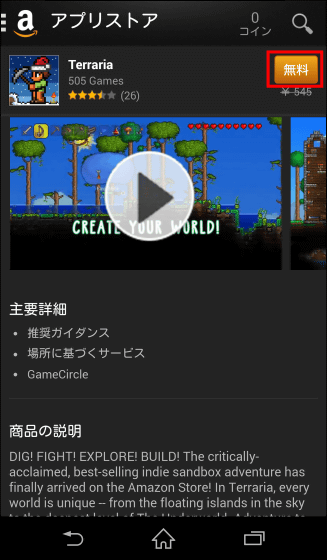 Tap "Download application" to start the installation.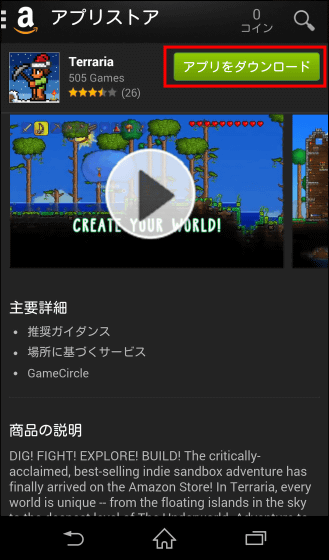 Depending on the application, we will confirm various approvals and tap "Install".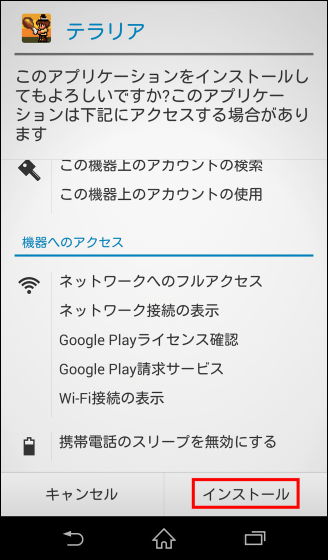 This completes the installation and you can now play games.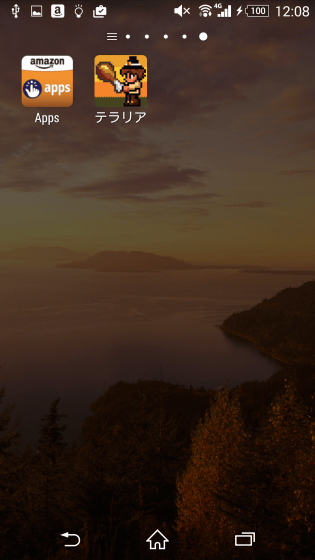 Because Amazon 's "Christmas campaign" which can get games and expensive apps is open only for the period until December 26, it seems better to check people who are interested early.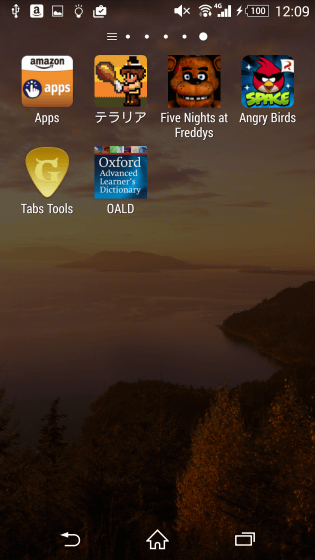 Please be aware that not all applications can be installed because the compatible terminal differs depending on the application.