"BlueStacks App Player" free software that can use Android application on Windows · Mac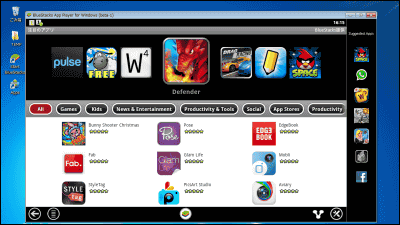 Free software that you can use various Android applications on the desktop using Windows · Mac is "BlueStacks App Player"is. It is also possible to synchronize applications that you put on your smartphone. Windows Vista · 7,MacIt corresponds to.

About downloading from the operation method from the following.

Run Android on Windows with BlueStacks :: Android on PC :: Android Player for Windows | BlueStacks
http://bluestacks.com/

Since this time install it to Windows, click "Download Now" on the above site.



Click the downloaded executable file.




Click "Continue"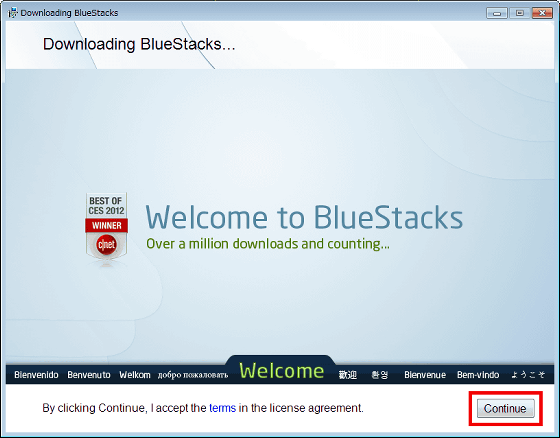 Click "Install"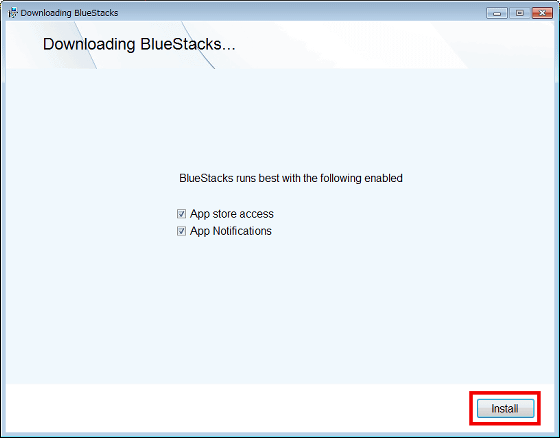 Wait till 3 minutes, installation is completed.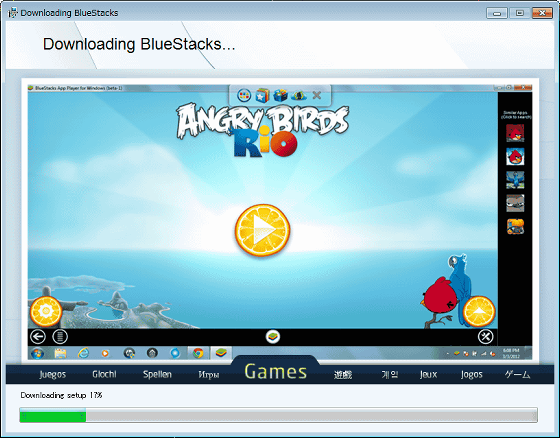 After the installation is completed, the operation screen will be displayed. It seems that the operation is touching an Android-equipped smartphone, it is OK if you think the mouse click is tap and the drag is swipe.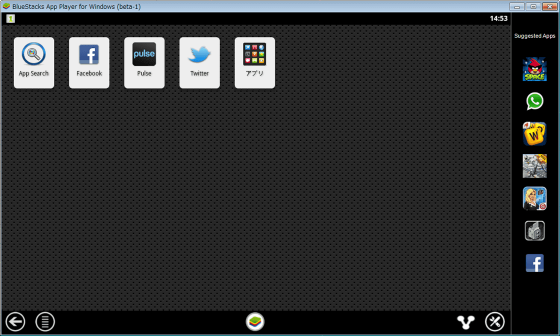 Quickly, click on "App" to try using the Android application.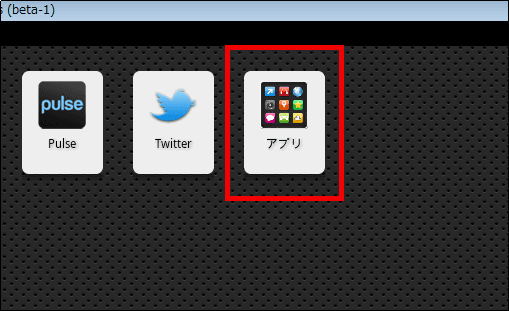 The screen where the application is gathered is displayed.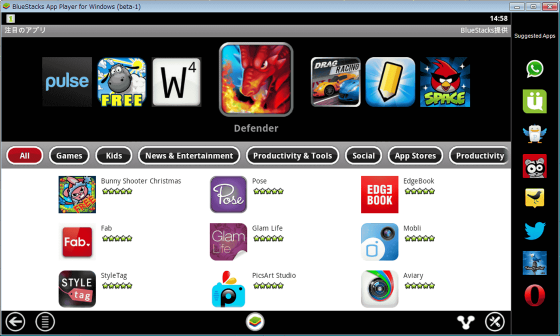 Here,Angry Birds SpaceI chose.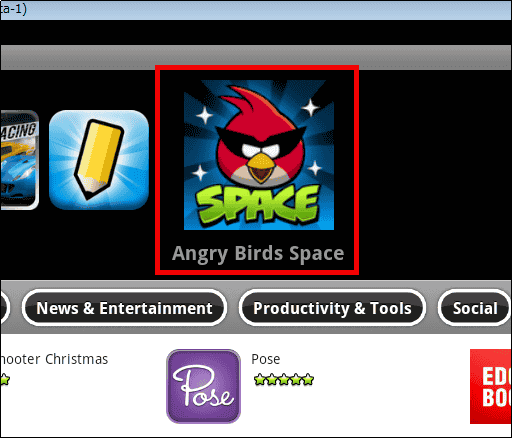 Wait for installation completion for about 20 seconds.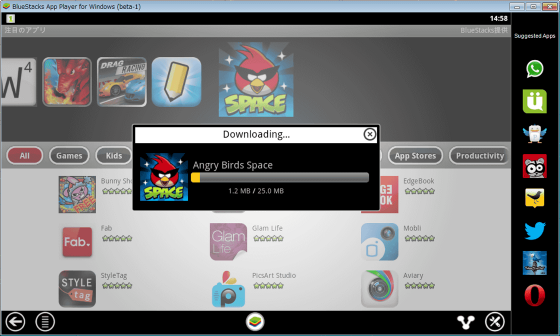 After installation is completed, click the home button below.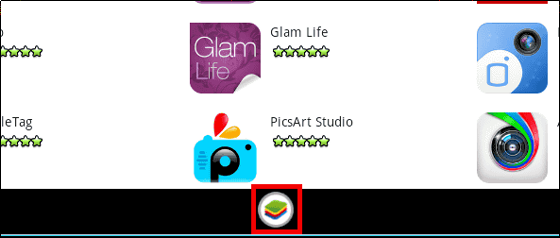 It will be the home screen.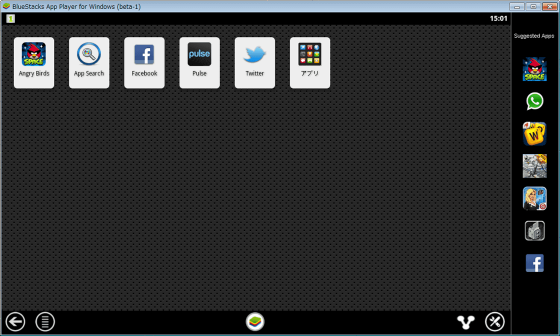 As the application of Angry Birds Space is added to the home screen, click it.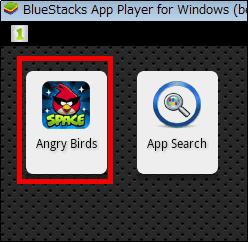 You can now play with Angry Birds Space.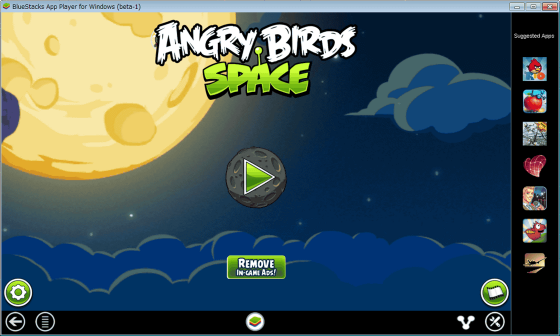 Actually using the "BlueStacks App Player" movies playing on "Angry Birds Space" are from the following.

I tried playing with "Angry Birds Space" using "BlueStacks App Player" - YouTube


To search for an application, click "App Search" on the home button.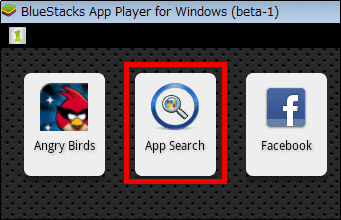 You can search like this.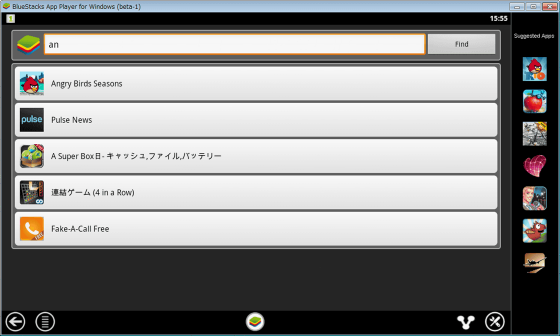 In addition, gyroscope sensors, cameras, GPS etc. that depend on the hardware function of Android-equipped smartphone will not work.