Review of the latest version of the classic benchmark test application "Geekbench 4" review


In the benchmark test application which measures the performance of the smartphone and evaluates based on the score, it is always said that two free applications "Antutu Benchmark" and "Geekbench" appear. It will become the latest version of such "Geekbench"Geekbench 4Since it was released for Android / iOS, I actually installed it on Nexus 5X and tried using it.

Geekbench 4 - Android application on Google Play
https://play.google.com/store/apps/details?id=com.primatelabs.geekbench

Geekbench 4 on the App Store
https://itunes.apple.com/us/app/geekbench-4/id1130770356

Tap "Install" on Google Play.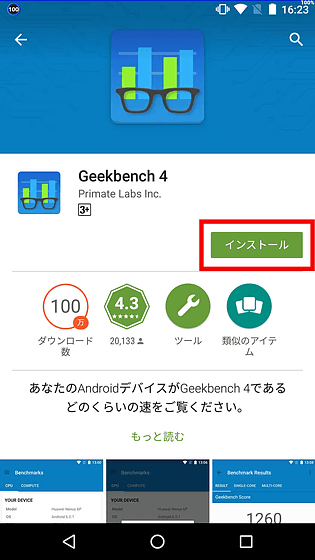 It starts from the installed application icon.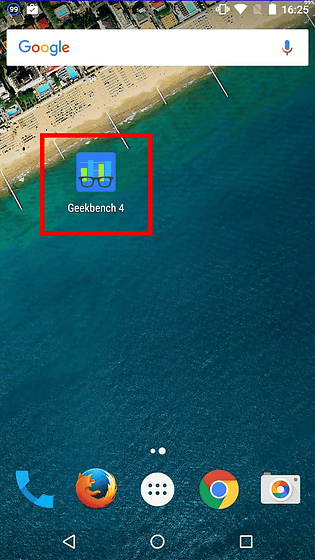 Tap "ACCEPT".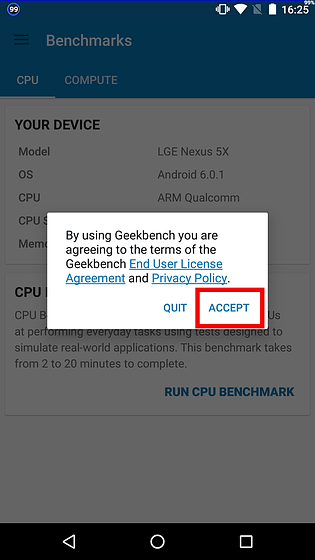 The top page looks something like this, you can see that the information of the Nexus 5X already installed is recognized. To measure CPU benchmark, tap "RUN CPU BENCHMARK".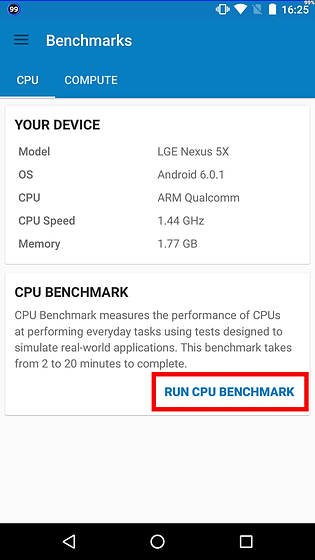 It took about 2 to 20 minutes, but Nexus 5X was completed in less than 10 minutes.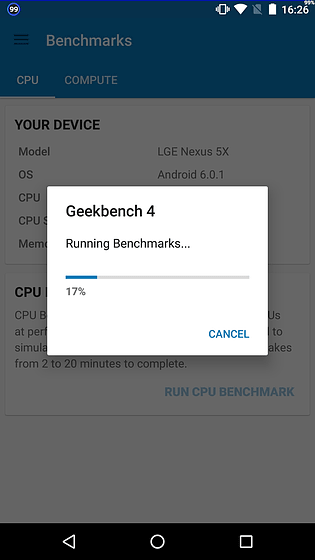 The CPU installed in Nexus 5X is Hexacore 's "Qualcomm Snapdragon 808", and the measurement result is a single core score of "1129" and multicore score of "2204".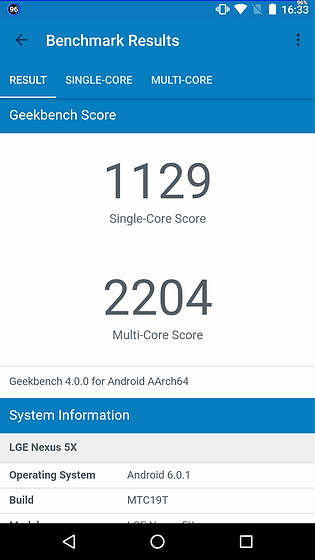 Scroll down the screen to see more detailed information.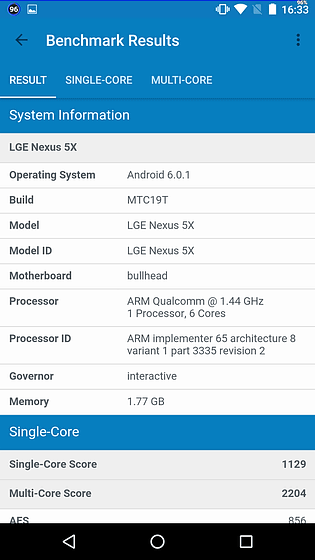 Also, swipe the screen to the left or tap "SINGLE - CORE", the details of the single - core benchmark will be displayed ......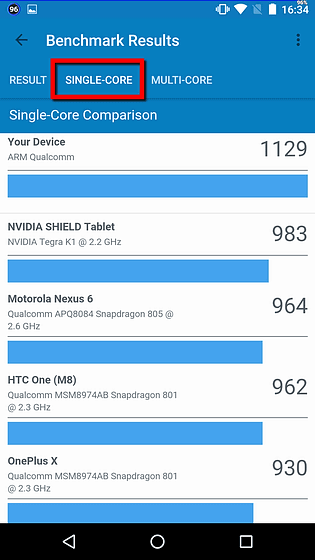 You can see the details of multi-core by switching tabs.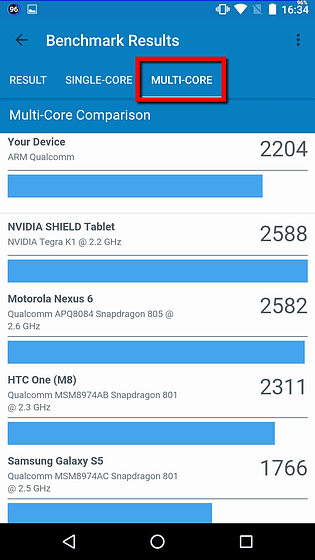 It is the same as "Geekbench 3" that can measure processor benchmarks, but Geekbench 4 can test the processing power of GPUs. Switch from "CPU" to "COMPUTE" on the top page and tap "RUN COMPUTE BENCHMARK".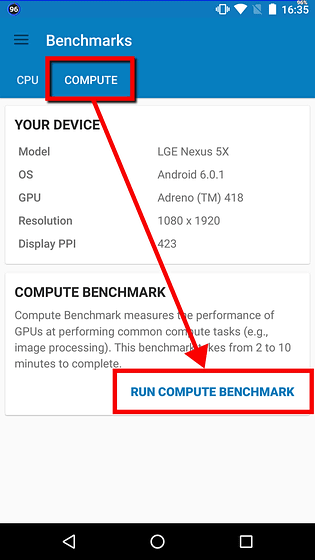 After a while the GPU benchmark was displayed and the score of Adreno 418 on Nexus 5X was "2301".



Similarly, it is possible to scroll down in the "COMPUTE" tab to see details.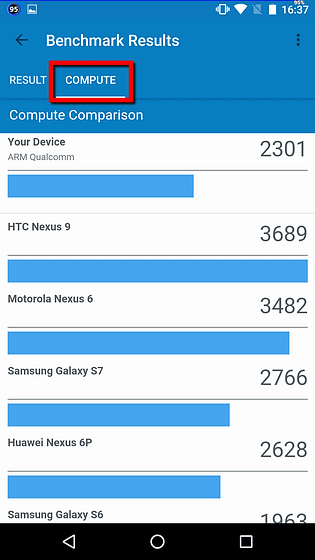 If you tap on the top left menu button from the top page ......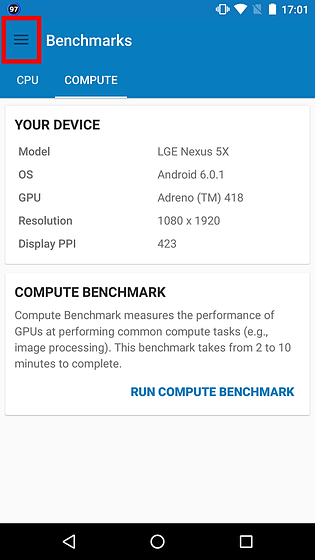 Functions other than benchmarks were displayed. Tap on the new function "History".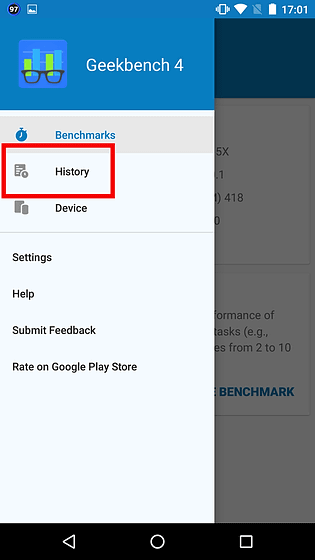 Then, the result of the benchmark test done in the past has been saved, and you can check the screen displayed after the benchmark many times even by tapping it.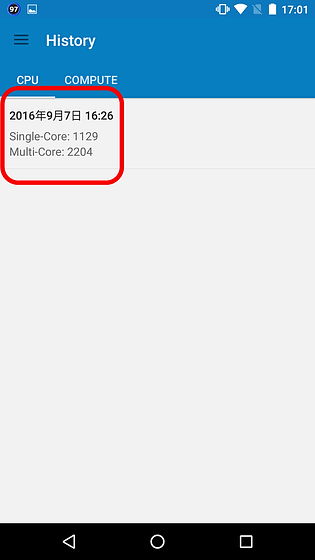 Similarly, from the newly appearing "Device" ......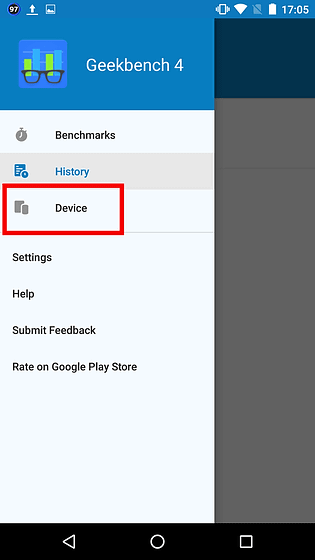 You can check the specifications of the terminal on which the application is installed.