All 13 unreleased demonstrations of Madonna's new album leaked out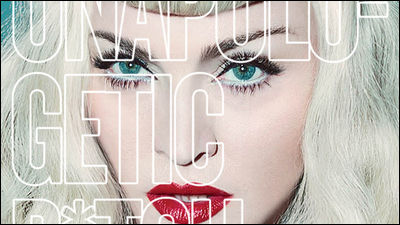 "The Queen of Pops" that the demonstration sound source of unpublished song once leakedMadonnaHowever, it has been hit by the situation of sound source leakage again. This time it leaked 13 songs of the song that is supposed to be included in the new album scheduled to be released in 2015.

Oh No They Did not! - Madonna's New Album Leaks In Full (months before it is announced)
http://ohnotheydidnt.livejournal.com/92998424.html

The songs that flowed out this time are 13 songs in all. Madonna, on the other hand, posted a comment on Instagram 's official account "Thank you for not listening to stolen songs!"


Although it has already been erased, in the posts after this, we express this case as "artistic rape" and why do you take away the opportunity to finish the song and provide the best to the fans? " WhenResent commentsIt seems to have left.

This is artistic rape !! These are early leaked demo's Make it on my album the other half have changed and evolved. Wtf !!!! Why do people want to destroy artistic process? Why steal? Why not give me the opportunity to finish and give you my very best?

Oh No They Did not!According to the new albumAVIICI,DIPLO,NATALIA KILLS,RYAN TEDDERAs produced by artists such as "Title"UNAPOLOGETIC BITCH(Indecisive bitch) "or"ICONIC"The songs that flowed out to YouTube and Torrent site etc. were as follows.

01. Unapologetic Bitch
02. Bitch I 'm Madonna
03. Addicted (The One That Got Away)
04. Borrowed Time
05. Heartbreak City
06. Illuminati
07. Joan Of Arc
08. Living 4 Love (Carry On)
09. Make The Devil Pray
10. Messiah
11. Rebel Heart
12. Revolution
13. Wash All Over Me
in Note, Posted by darkhorse_log