A report that tried various new features of "Android 5.0 Lollipop" on Nexus 6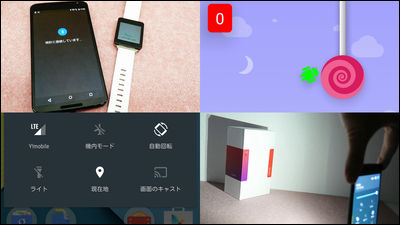 "Nexus 6" released on December 11,8.9 inch tablet "Nexus 9" released in NovemberLike the latest version of Android OS at the time of purchase "Android 5.0 Lollipop"Has been installed.

Updates are also coming up for other Nexus series, and downloading a file of about 400 MB or less makes it possible to use Android 5.0, but we decided to try out various new features in Nexus 6 as well.

I put it out of the box and turned on the powerAt point in time apparent difference in appearance. The icons of "Back", "Home" and "Multitasking" aligned at the bottom have also changed.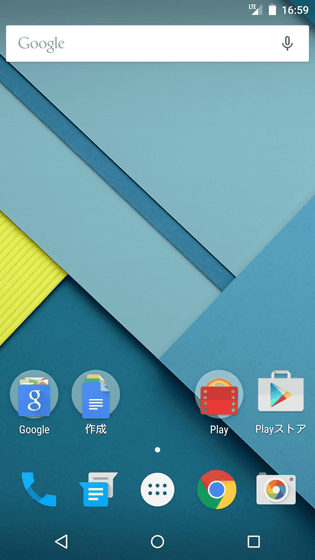 As you see, the terminal information is Android 5.0.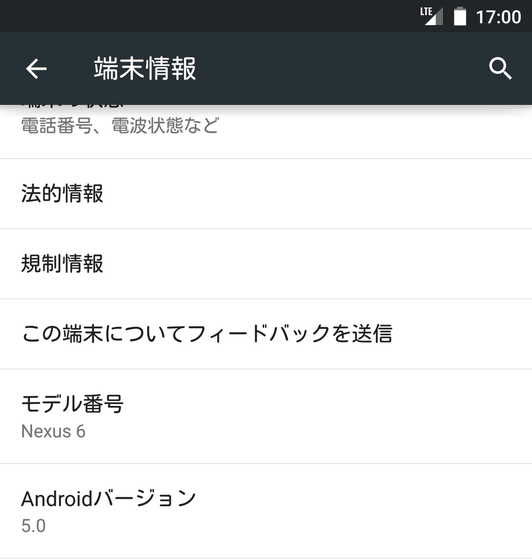 The list of running applications appearing when tapping the "multitasking" icon is displayed overlapping.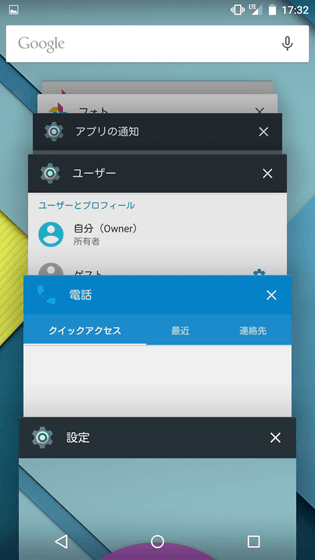 "Notice" that comes out when swiping from the top to the bottom on the home screen is a bit different. A list of notifications is displayed if you just swiped.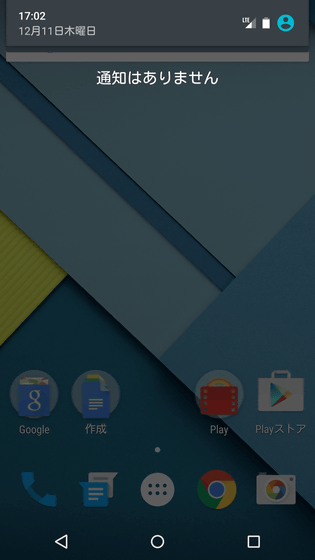 From there it quickly swiped from the top to the bottom, so that the quick setting came to come out. Tap "Lite" at the bottom left ... ...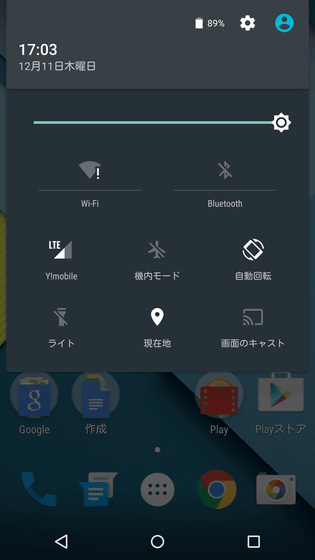 The light on the back of the main unit turns on. It looks like a ring, but the light itself is one on each side of the camera.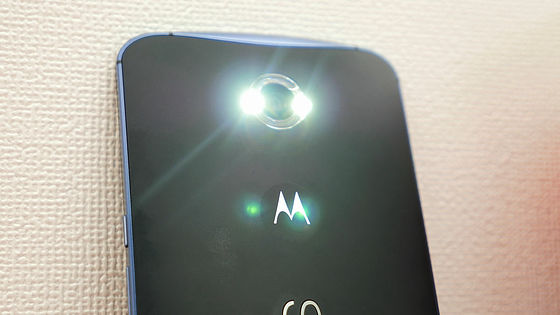 Hell!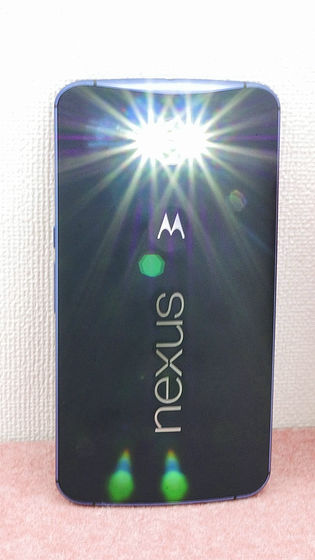 The amount of light is about this.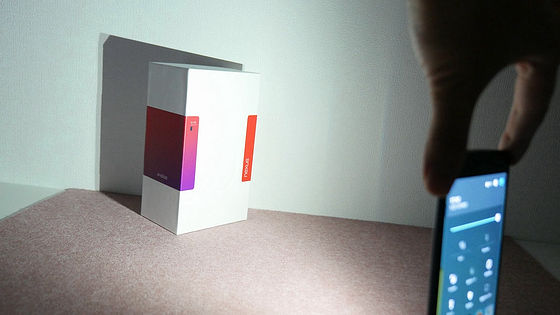 Since it is hard to understand, I tried shooting with fixed shutter speed and aperture. This is before lighting.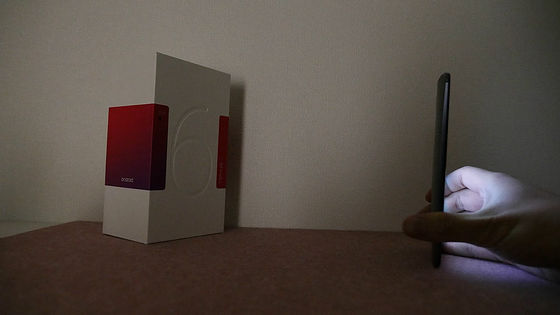 When I turn on the light it looks like this.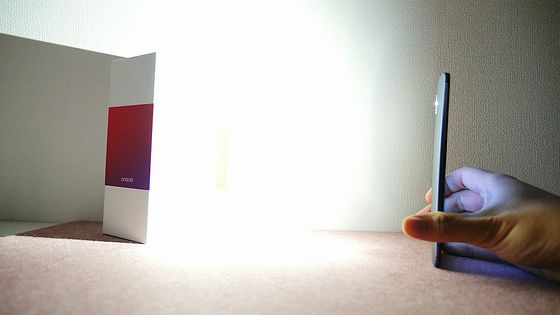 Subsequently,Smart Watch with Android Wear "LG G Watch"And pair it and try using the Smart Lock function. This function is that if you are paired with a device with Bluetooth or NFC, locking can be canceled by just swiping even if you set password to lock screen.

In order to use this function, the screen lock is not possible with "swiping", so change it if you are swiping. Tap "Screen Lock" in "Security" item.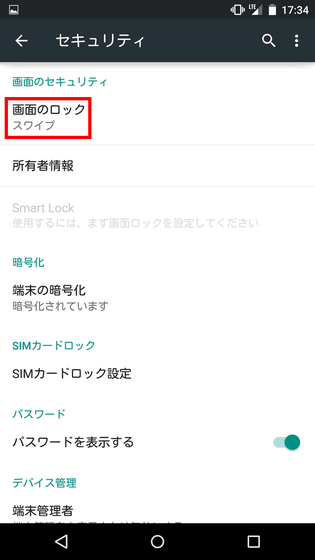 Select "Pattern" · "PIN" (4 digit number) · "Password" and set it. Of course, if you forget what you set here, you can not unlock it, so be careful.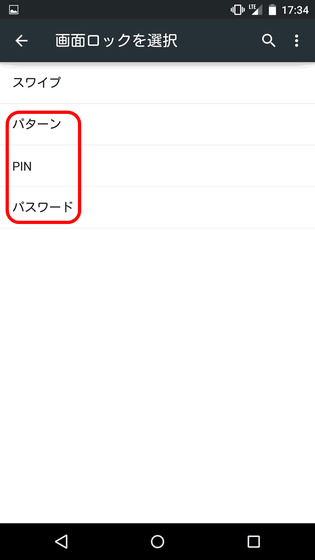 Next, setting whether or not to display the notification on the lock screen. If you do not have any notifications like being watched, tap "Finish" with "Display all notification contents".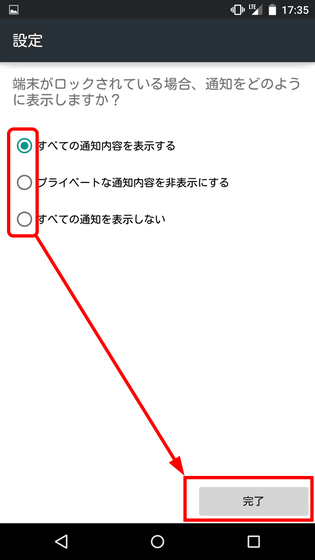 This time I set screen lock to "PIN". There is an item called "Smart Lock" on the lower side, so try tapping ......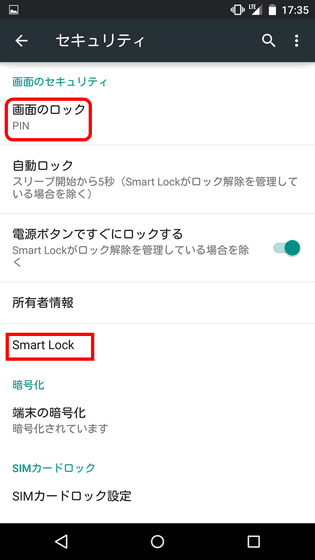 There is no name of G Watch you want to set as "trusted terminal". This is because we have not yet paired with Nexus 6 and G Watch, so we will continue pairing. Before pairing, please turn on "Bluetooth" of the terminal.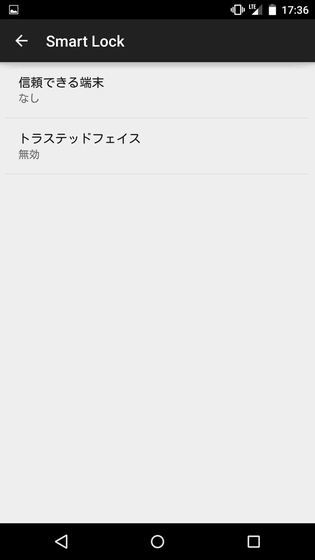 First of all, you need to install "Android Wear" application on smartphone. Search Google Play for "Android Wear" and tap "Install".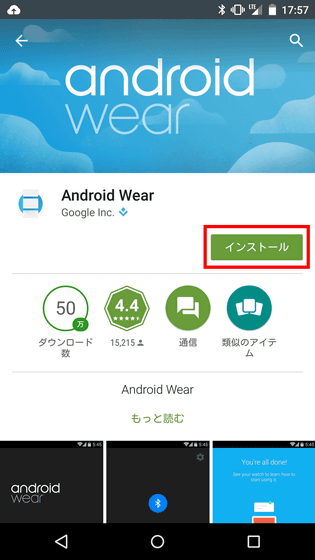 Tap "I agree"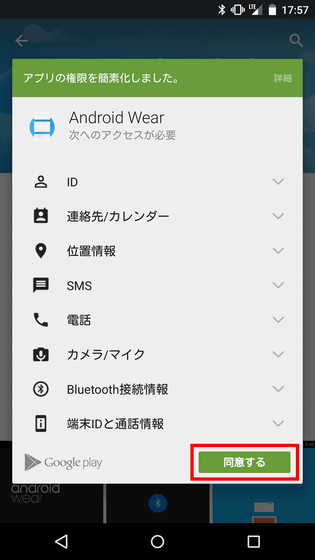 Tap "Open"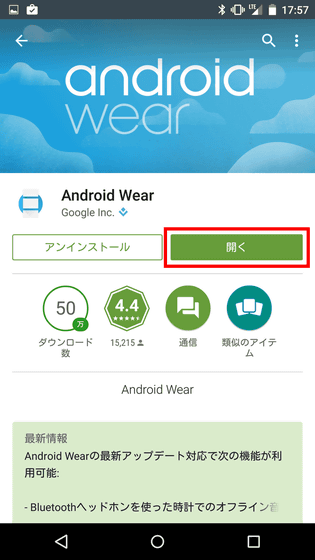 As setup begins, let's bring G Watch near your smartphone. Tap "→" icon.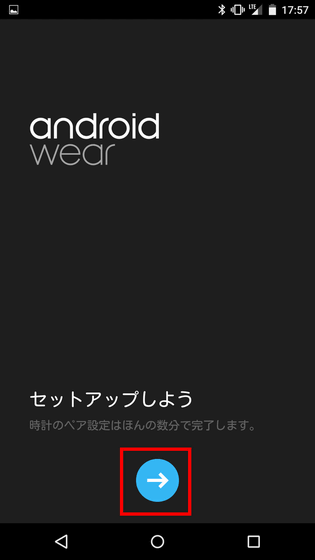 Explanation of what you can do by pairing will continue to stagger, so swipe down.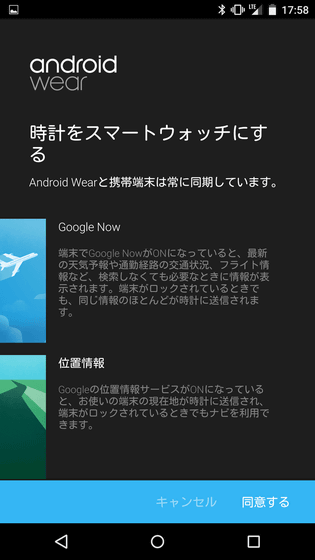 Tap "I agree"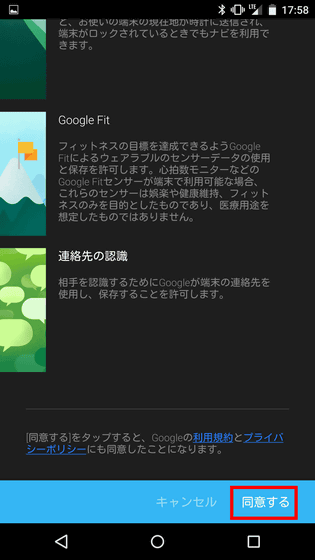 It's like this on the desk. G Watch is in the initialization state and is waiting for pairing.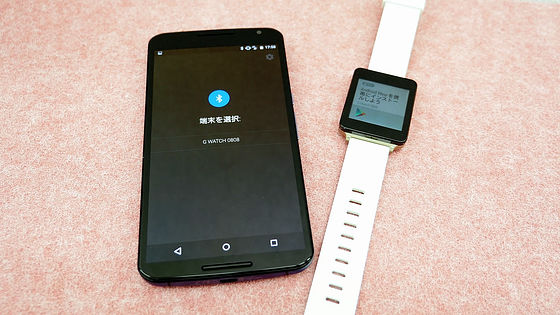 Since the name of the terminal to be paired comes out, tap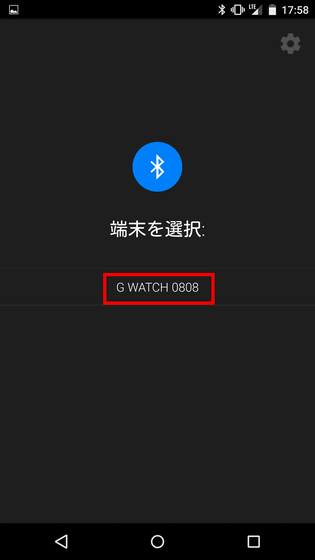 The same pair setup code was displayed on Nexus 6 and G Watch screen. Nexus 6 tap "Pair", G Watch tap "✔".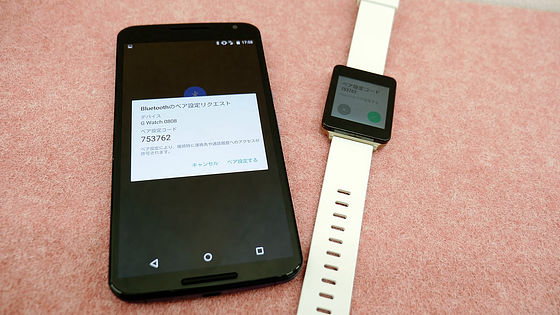 Pairing ......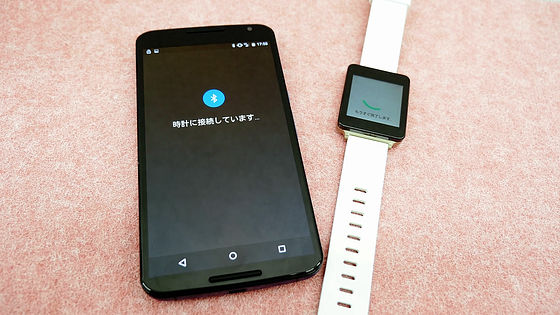 When this screen is displayed, terminal pairing is completed.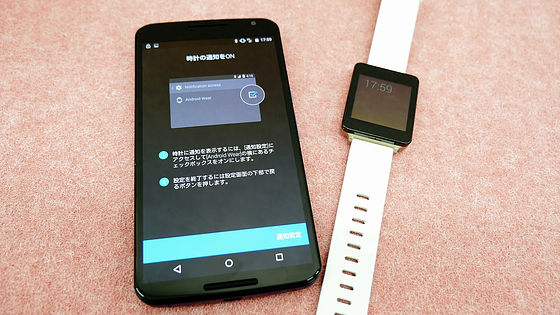 Tap 'Notification settings'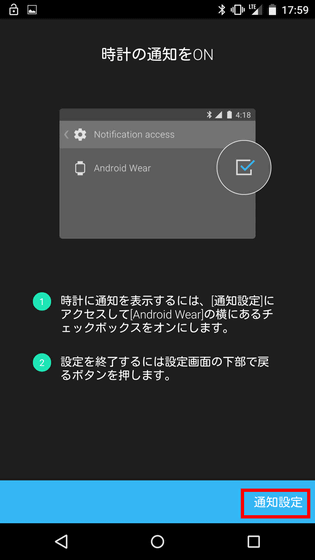 Tap the checkbox to the right of "Android Wear" and tap "OK" in the dialog that came out.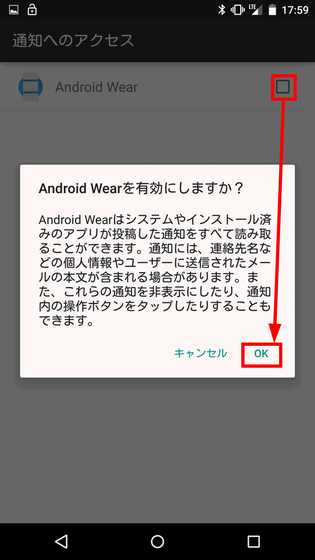 This completes the setting, tap the "→" icon.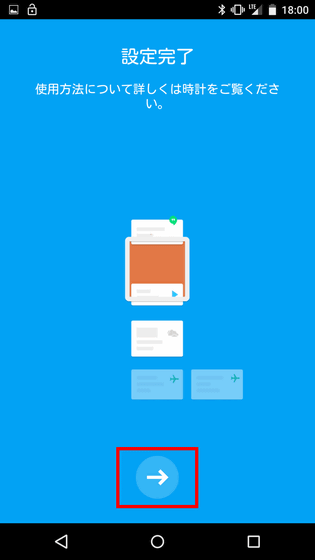 In the item of "Smart Lock" confirmed earlier, tap "trusted terminal".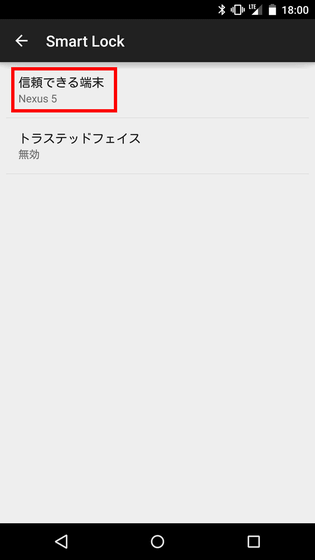 Tap the "+" icon at the bottom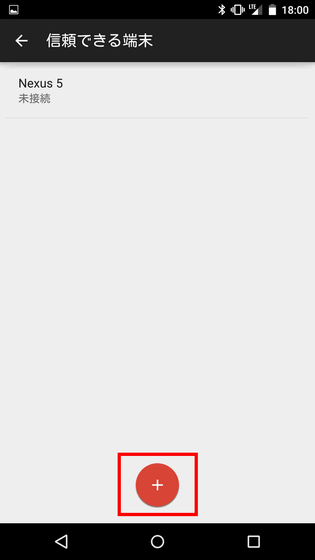 Tap "Bluetooth"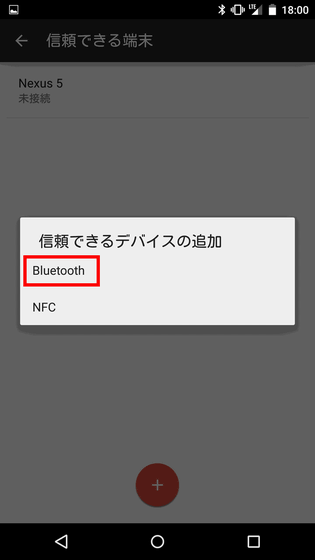 Then the name of "G Watch 0808" being paired is displayed, so tap this.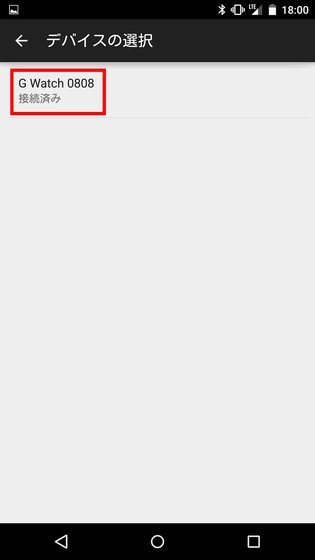 G Watch 0808 is added to the list of "trusted terminals", and the Smart Lock function is now available.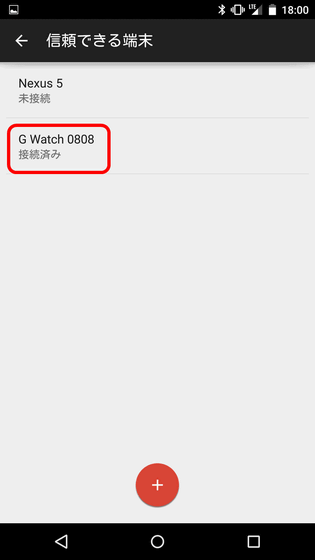 You can see how it works in the following movie. First of all, the first movie tries to unlock with Bluetooth turned off and not connected to G Watch. Since Nexus 6 is locked with a PIN code, swiping the lock screen will result in a code input screen.

Unlock Nexus 6 without connected device - YouTube


And this movie releases the lock with G Watch and Bluetooth connected. With the Smart Lock function, the lock is released without entering the PIN code.

Unlock with G Watch and Bluetooth connected - YouTube


If you register a Bluetooth earphone, for example, you can do it because it is connected to a terminal registered as a "trusted terminal", "If you are listening to music on a smartphone, you do not have to enter a password, OK with earphone and If you do not connect your password, you will need to enter your password ".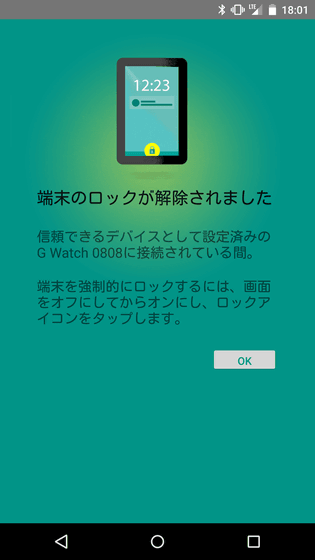 In addition, Easter eggs are hidden. When you tap the part written "Android version 5.0" of "terminal information" three times ... ...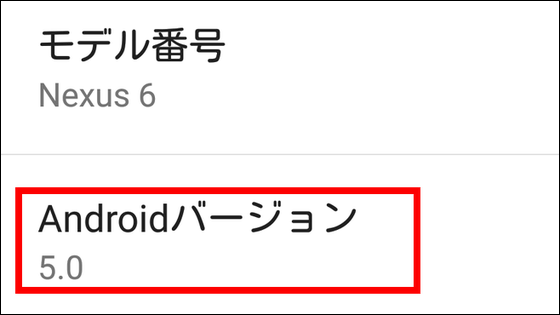 A circle appears in the center of the home screen.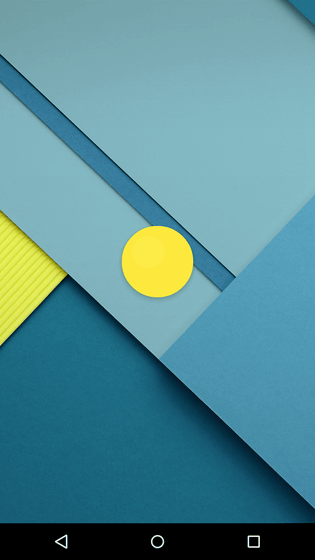 Tap a little and it became a candy written as "lollipop".



This candy changes color each time you tap, long press it ......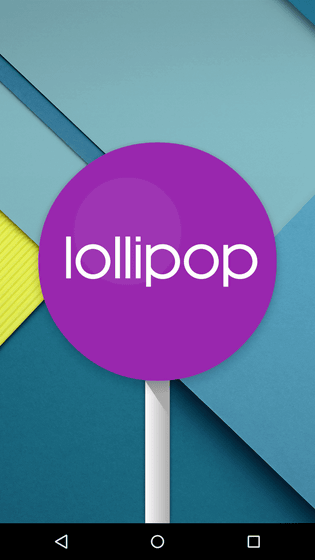 The screen changes ......



Move droid to avoid bumping candy,FLAPPYI can play the wind game.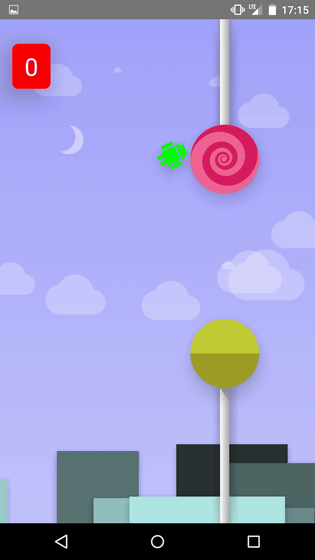 Droid's hit judgment is quite severe, difficulty level is high.