I tried three kinds such as Massa Man Curry which appeared in "Inaba's curry can"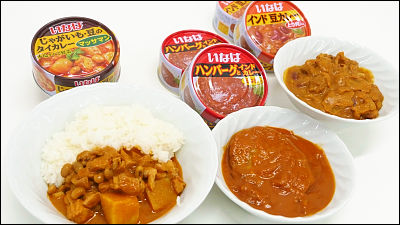 Enjoy authentic Thai · Indian curry at reasonable priceCurry can of canned lees"Series, in the United States"50 most delicious foods in the world(50 best foods in the world) "Massa Man curryI decided to compare three kinds of curry cans at a stroke together with Indian curry which had already been on sale.

Potato · bean's Thai curry massassan | Inaba Food Co., Ltd.
http://www.inaba-foods.jp/products/detail/134

There are various things! Thai & Indian series | Inaba Food Co., Ltd.
http://www.inaba-foods.jp/information/thailand_india.html

There are 3 kinds of curry cans this time. New product "Potato · Beans Thai Curry Massa ManAnd already released "Indian pea curry","Hamburger and Indian curryThree kinds of.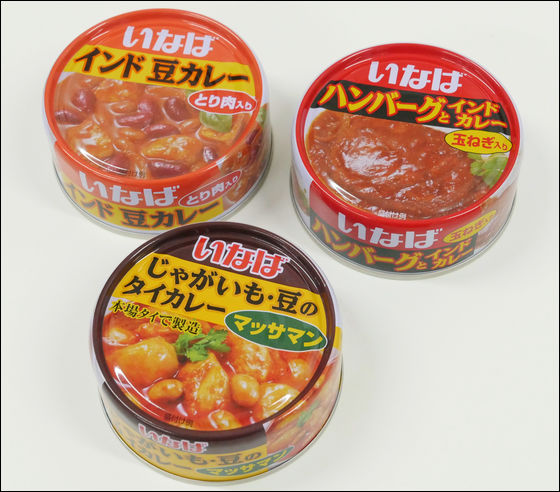 First of all, we decided to eat the new product "Potato · Beans Thai Curry Massa Man".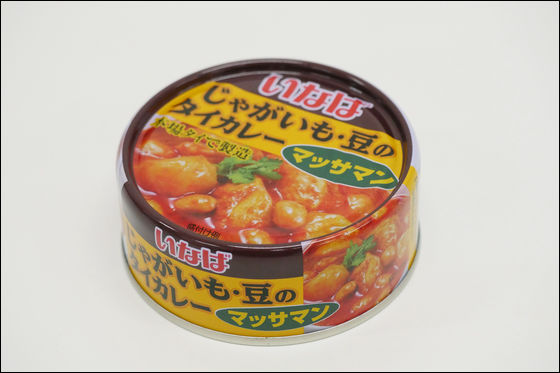 On the top of the package "Thai and Indian series" are all products produced overseas in Thailand.



Also on the side of the can was written "Curry chosen as the" world's tasty menu ".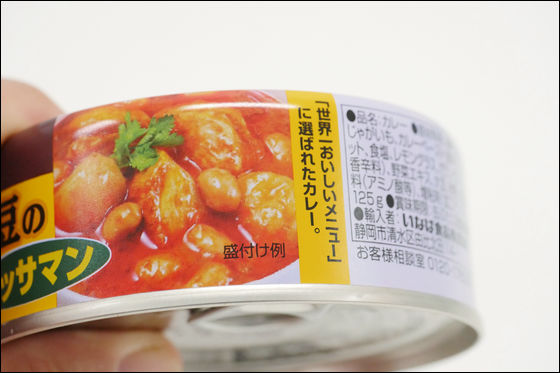 Raw materials include chicken meat, coconut milk, potatoes, lemon grass and curry paste including "bamboo skin" etc. It seems that soybeans are used for beans. Contents per can is 125 grams.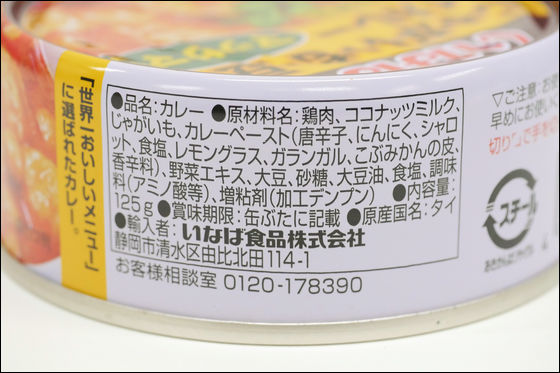 The energy per 100 grams was 197 kcal.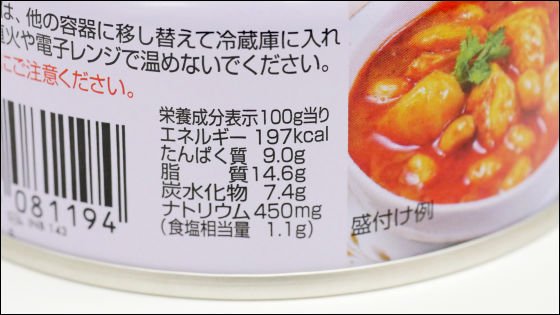 Puff the lid with pull tab. As its name suggests, the first thing that jumps into your eyes is the square of potatoes that has been greatly cut. And I was able to find the shape of beans in curry roux. From the time of opening the lid, I feel a refreshing sour taste that makes you feel the presence of lemon grass.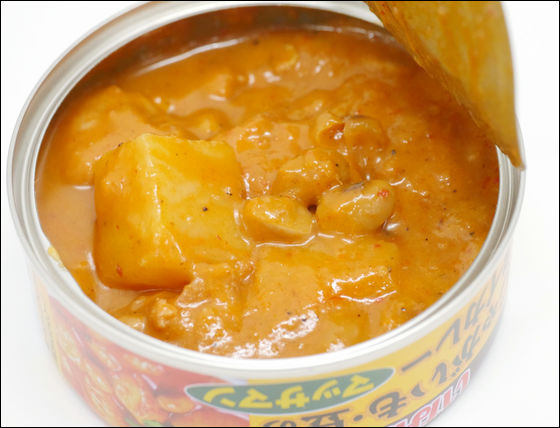 When scooped out with a spoon, chicken also appeared in addition to potatoes and beans. In addition to the sourness which makes the taste feel Thai curry strain, it is felt sweetness which is considered to be refreshing seen as coconut milk. The flavor peculiar to lemon grass is not so strong, the spicyness is also mild, and it seems that it can be said that Masamane Curry 's appearance appears around here. While leaving the flavor of Thai curry, it was impressive finish that sweetness was added plus a mild a sense of elegance.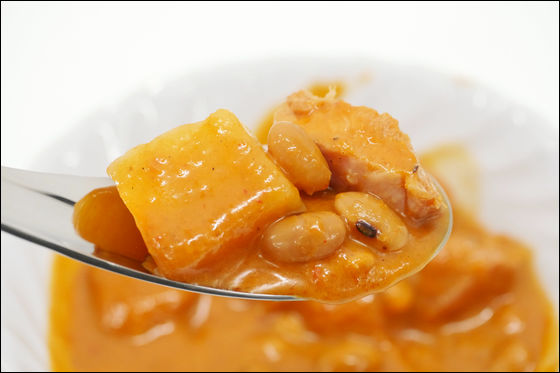 While feeling the reverberation of Massassan Curry, the next is full of volume feelingHamburger and Indian curryI will try it.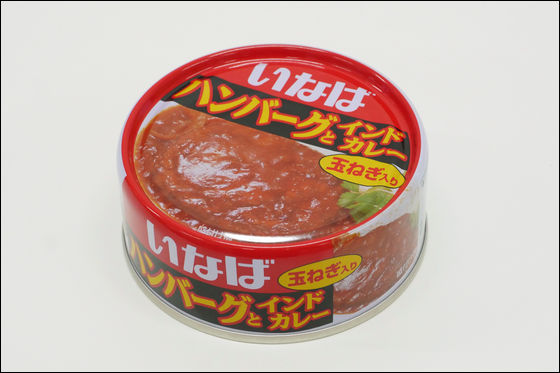 Located at the top of the raw materials is hamburger, of course, chicken is used. And this also seems to contain a lot of onions and tomatoes that were also mentioned in the package. There was no notation of calorie etc in the package.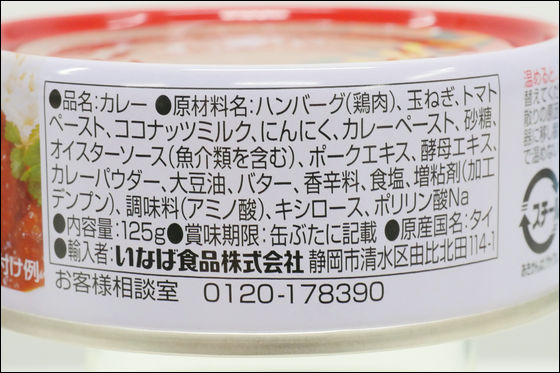 The image of the taste will swell by saying, "I am adding Akabiki chicken hamburge to spicy Indian curry."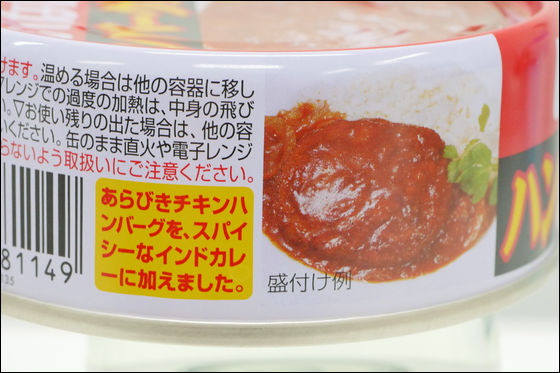 Open lid and open. I feel the fragrance of tomatoes and spices fluffy, I can further predict the flavor of spicy Indian curry.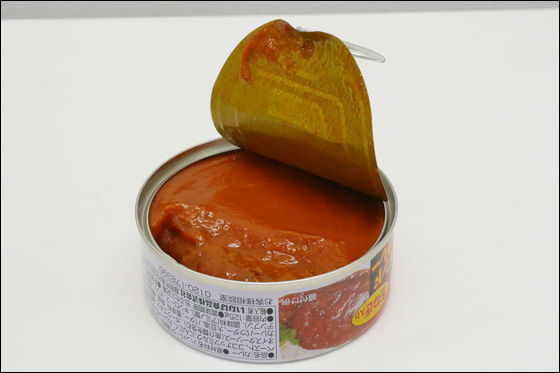 Curry roux is more like a paste than anything. From the color taste and surface appearance, it looks like ketchup.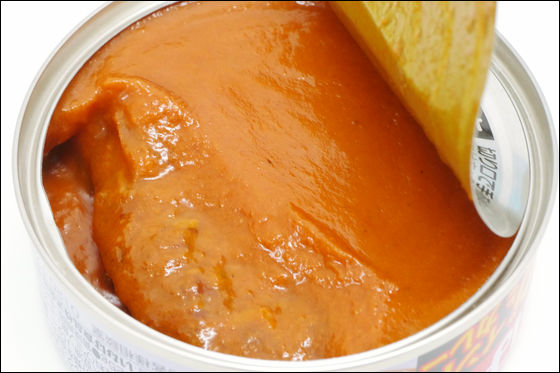 Transfer it to a dish and bite it with a spoon. Tomato feeling and spice feeling which does not disappoint expectation, characteristic of brewumy texture. The feeling of tomato is strong, the type of taste is also the middle of curry and ketchup as imagined, but too much acidity is not strong, so compatibility with curry is also perfect.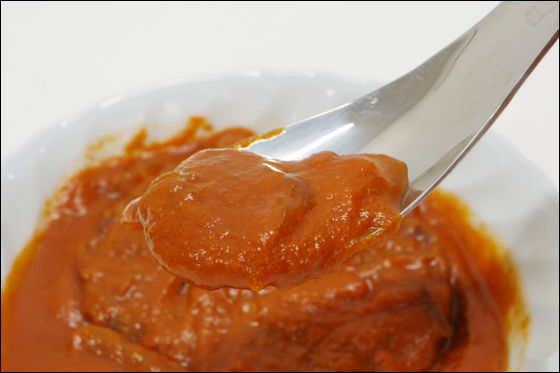 And when I tried raising the hamburg, I was surprised to see a little "oh ~" in the size to say unexpectedly. There is a sense of ample chicken meat hamburger, but there may be people who feel a little passion when eating it.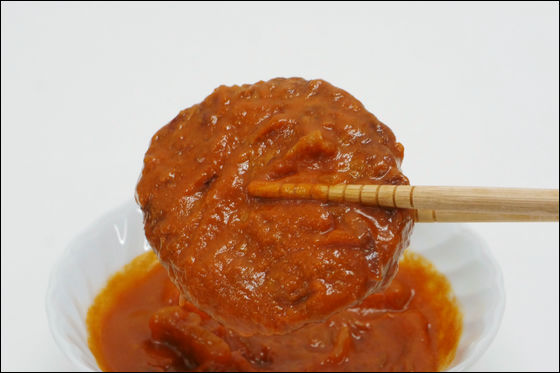 Finally,"Indian pea curryI'll eat it. The package also shows the appearance of large and small beans.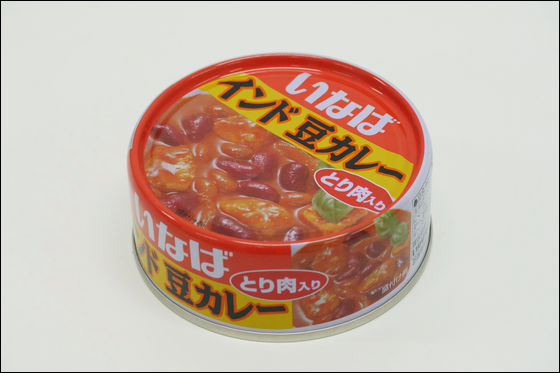 The top of this raw material is coconut milk, so you can imagine a mildish flavor. Then it contained chicken, onion, tomato paste, etc. It seemed that soybean and red kidney were used for the important beans.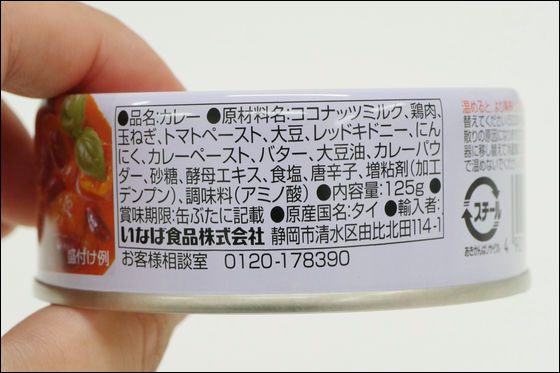 "It is a spicy Indian curry with two kinds of beans."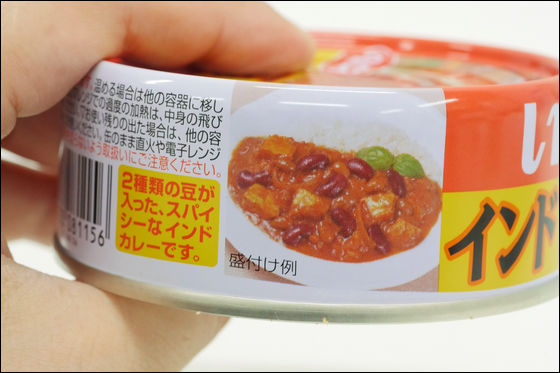 When you open the lid, you will see red beans of Red Kidney. Ru was a type of strong sense of solid feeling.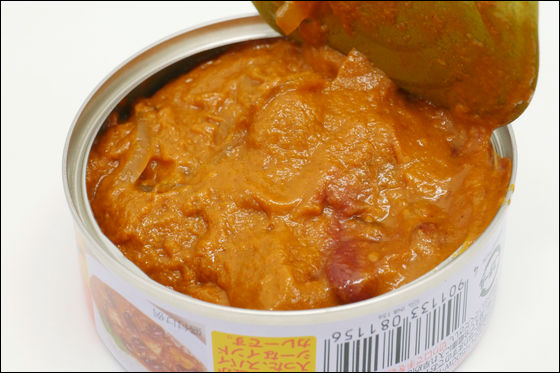 Although chicken is contained, the main is two kinds of beans to the last. Ruu itself made me feel spicy unexpectedly, but the flavor of the beans was mixed well and it got a mild taste.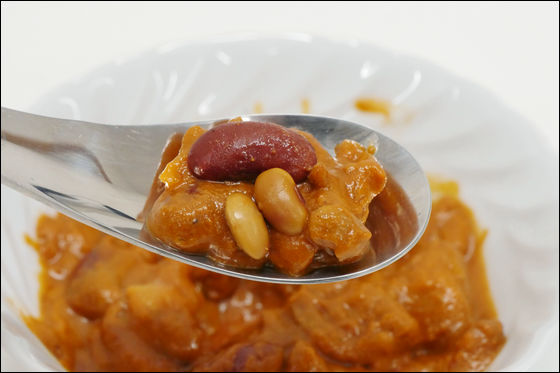 The chicken meant a little pat feeling with a small bowl, but the taste passed tightly inside.



◆ Heat three kinds of curry and curry rice at a stroke and compared it
It is OK even if you eat lemon curry can series directly, but you can eat deliciously if you warm it. I choked each in a microwave and tried it with Azu 's rice.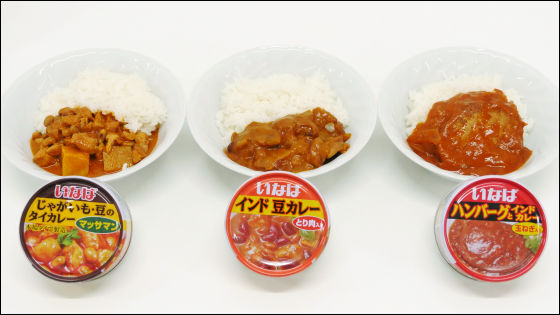 "Indian bean curry" is a feeling that the sweetness of beans has increased and it got even more mild. Some people may feel a little bit of beans, but with the spicy Ruu you can feel the flavor like "bean curry" anyhow.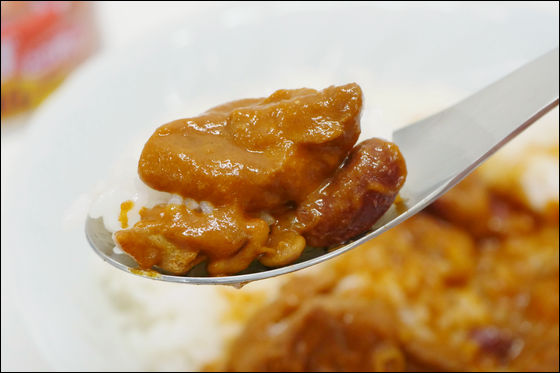 Next, "Hamburg and Indian curry" is pakuri. It was the most spicy type among the 3 kinds of this time, but it began to feel that feeling strongly by warming up.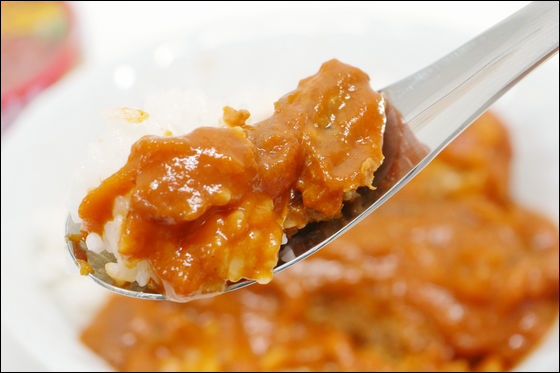 Due to the warmth of hamburger steak, I felt that the taste of meat increased more than before. This menu seems to be said to be recommended to warm up and eat.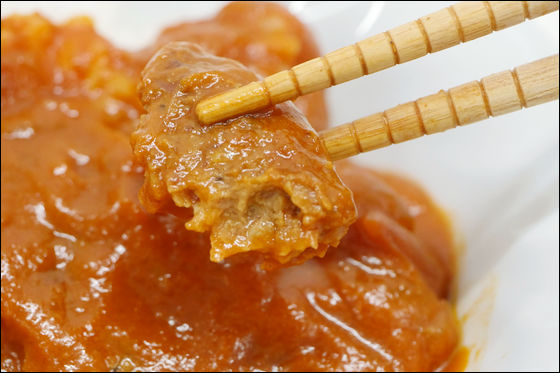 And at the end "Potato · Beans Thai Curry Massa Man". This also increases the flavor of lemon grass that passes through the nose by warming up, so it was an irresistible item for those who like Thai curry.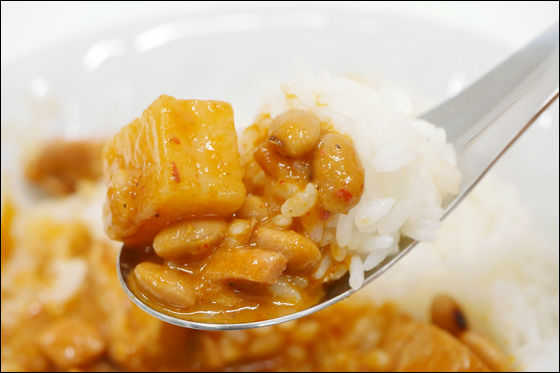 Inanaba "Potato · bean's Thai curry massassan" is on sale at retail stores etc. throughout the country. The price is around 200 yen. Since Amazon can purchase 24 can sets, it is perfect for bought at a price cheaply by friends etc.

Amazon.co.jp: Inan Massa Man Curry 125 g × 24 pieces: Food · Beverages · Liquor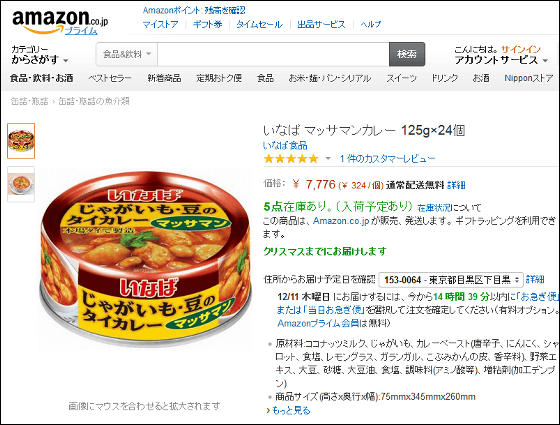 Also, "Hamburg and Indian curry" and "Indian bean curry" can also be purchased by Amazon etc. Particularly, "Hamburg and Indian curry" are likely to be out of stock, so it may be better to buy them when you find them.

Amazon.co.jp: Inaba hamburger and Indian curry 125 g × 24 pieces: food · beverage · liquor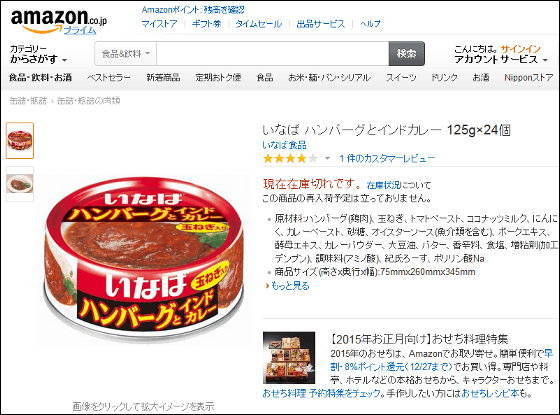 Amazon.co.jp: Indian bean curry 125 g × 24 pieces: food · beverage · liquor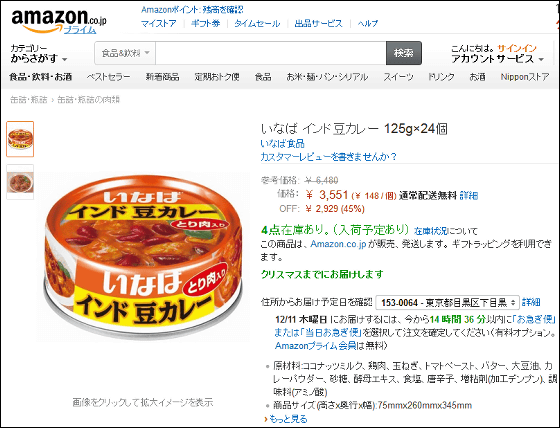 Although this is not a menu, sets sold with 12 types of Thai curry as assorted are also on sale. Thai curry lovers, of course, it seems to be good for inexperienced people to buy it for testing.

Amazon.co.jp: Thai Curry Assorted Box (Chicken and Thai Curry Green 80 g × 3 Cans, Chicken and Thai Curry Yellow 80 g × 3 Cans, Chicken and Thai Curry Red 80 g × 2 Cans, Tuna and Thai Curry Red 80 g × 2 Can, Tuna and Thai Curry Green 80 g × 2 cans): Food · Beverage · Liquor