I went to "Blue corner UC shop" where I can see an airplane from the side of the runway of Haneda Airport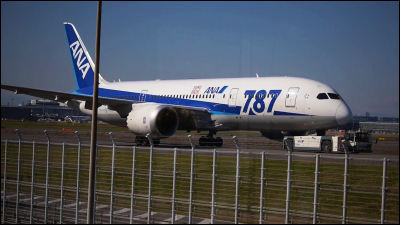 There are many places called "classic spots for watching airplanes" such as "Haneda airport · Domestic 1st terminal observation deck" and "Itami airport · Senri River bank and Sky Park Itami" · "Chubu International Airport Centrair · Skydeck" , A restaurant in a building adjacent to Haneda airport "Blue corner UC storeIt was a hikoki spot hidden, so we decided to look at what the camera was doing with one hand.

Blue corner UC shop - basic information - Google+
https://plus.google.com/103894045055351241404/

◆ Blue corner lunch box UC shop
"Blue corner UC shop" is adjacent to Haneda airportUtility Center BuildingThe shop which is on the 2nd floor of the floor. The appearance of the building is like this.


The building is right next to Haneda Airport, and it is located about 3 minutes on foot from the "new maintenance station" station of Tokyo Monorail.


Since the signboard of the blue corner is listed near the entrance of the building, there is no concern to overlook.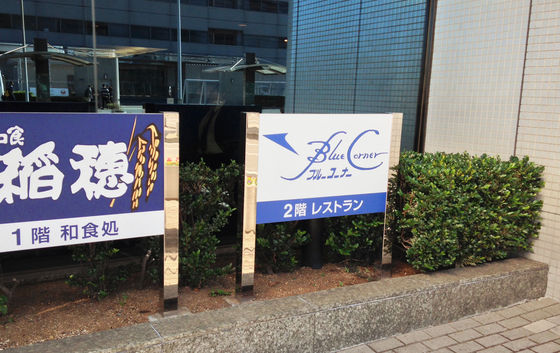 As soon as you enter the store, one side glazed over there and the other side of the tower overlooking the control tower at Haneda airport is in a great location. Having the eye on the sight ...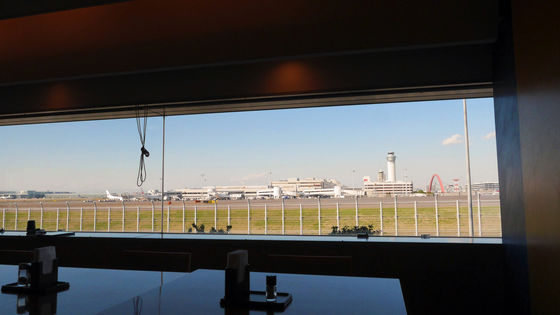 ANA's state-of-the-art aircraft, the Boeing 787 aircraft (B787) passed by the eyes! Since the camera was not ready, we decided to shoot the humiliation of taking back only this time. If you are out of hand, the plane will come from next to next and you will miss the opportunity.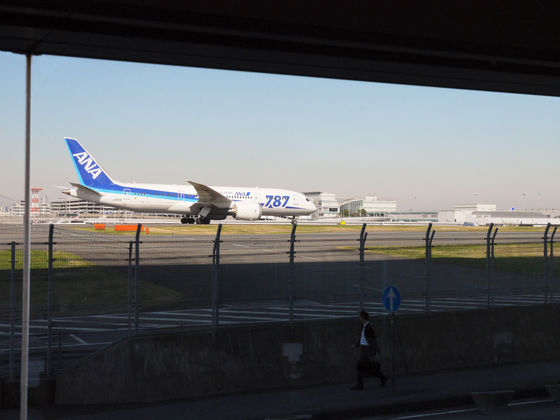 Fixed your position and started shooting. From the side of the large panoramic glass windows, the Boeing 777 aircraft (hereinafter referred to as B 777) and the dirty fuselage were visible.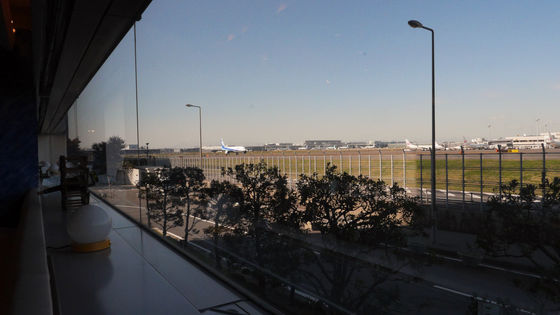 After all it was B 777. The day we visited the shop, the weather was nice and the light of the sun was beautifully reflected on the aircraft.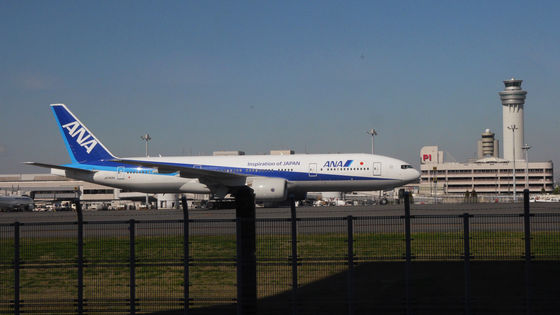 Even so, it is the distance to the aircraft that is surprised. I was able to feel the power of all the aircrafts, not limited to large aircraft, due to the close proximity of the sight seen from the observation deck of the airport. In the following movies, you can see the state of the B 787 passing through while the near side is being drawn by the towing car but you can see it by the uncut, but by using the zoom lens it is possible to approach close enough to check every rivet holding the body was.

Boeing 787 aircraft going past the eyes of "Blue Corner UC Store" with great power


The place that you can see from the shop is the part called "contact guidance road" that connects A runway of Haneda Airport and C runway. In addition, there are two side-by-side guides in front and back, and when the plane passes through this part, it is overwhelmed by its huge size.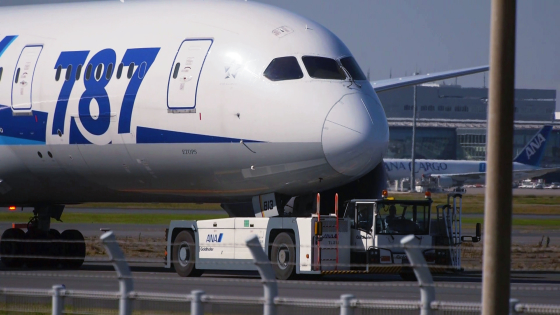 It was not limited to airplane lovers, it was a level that sounds like "Oh ~".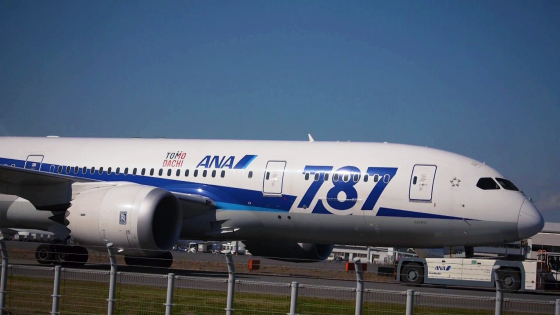 I was able to see various aircraft at this spot. The Boeing 737 (B 737) of JAL is going past the eyes, but it is quite impressive to see even B737 classified as a compact jet aircraft in front.

JAL's Boeing 737 aircraft passing by the eyes of "Blue corner UC store"


B737 Part 2. ANA's B737 is also taxing. Of course there are two emergency doors on the main wing as well as winglets at the main wing end, so it seems to be B 737-800.

ANA's Boeing 737 aircraft passing by the eyes of "Blue corner UC shop"


Next, Airbus A 320 machine No. 1. Contrary to B737, aircraft characteristic of the nose part drifting round and feminine atmosphere also drifts.

ANA's Airbus A 320 machine which goes past the eyes of "Blue corner UC shop"


A320 Part 2. I was able to see the A 320 which takes off the runway southward (16R).

ANA's A320 model to take off from Haneda airport A runway shot at "Blue corner"


And another one A320 Part 3. We led a Starflyer's A320 aircraft headed towards the parking spot and guide the plane with paddles on both handsMarshalerIt was able to see the figure of.

Starflyer's Airbus A320 model that lands and spots in


In this way, the Blue Corner UC shop was a perfect hidden spot for photographing airplanes as well as for movie shooting.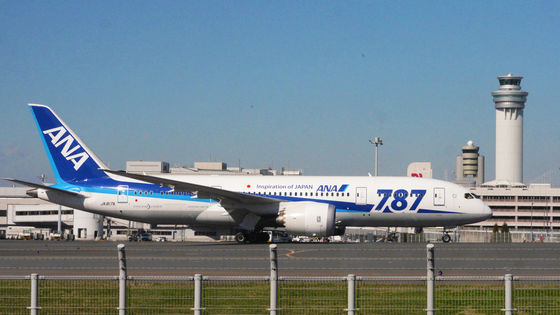 Applications that allow you to view aircraft information in flight in real time during shooting "Flightradar 24"(IOS version·Android versionIf it is prepared, it may be convenient to grasp the situation in front of you.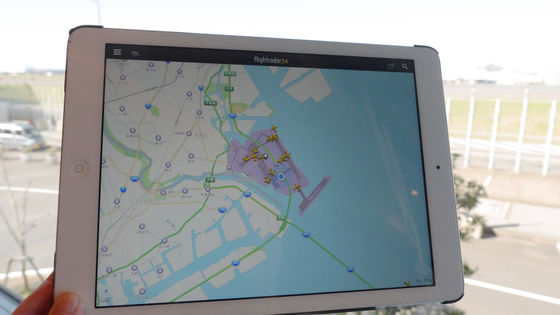 In another meaning, the current blue corner (as of November 2014) seems to be a great airplane spot. Actually, because the office of the airline company on the floor has moved, the guests are in a state of being lonely a little lonely, and the inside of the store which was usually crowded with people was now in a state where they can concentrate on observation and shooting slowly It was. It is said that there are signs that customers will increase again in the beginning of FY2015, so it may be aiming now to enjoy the observation carefully.

◆ Blue corner at night UC shop
Blue corner UC shop not only has an airplane observation spot but also a nightly buffet menu was also well-known, so I decided to visit again. All-you-can-eat and all-you-can-drink course can be used at 2,800 yen after 17 o'clock.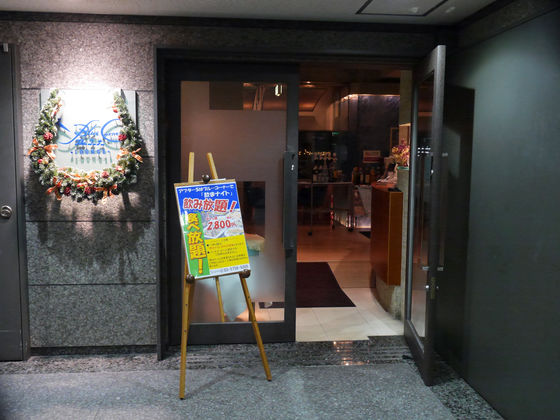 The airport in the evening is quite easy. I tried hard and shot, I could also put the aircraft illuminated by the light in the photograph.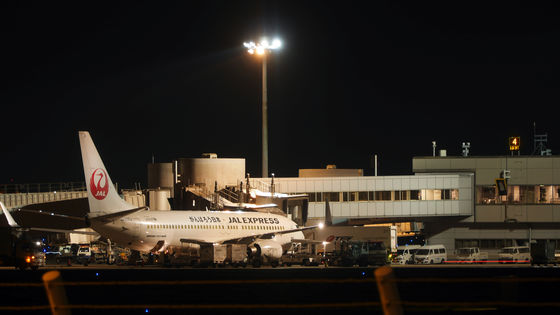 Night view of the control tower is also pretty thing.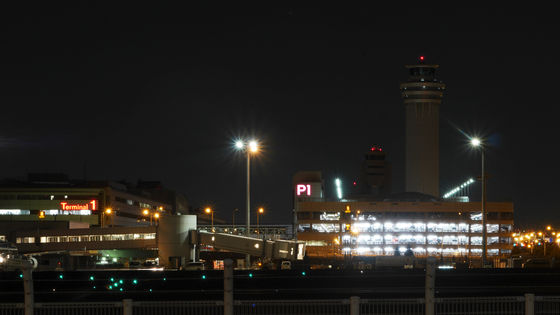 The inside of the store is like this. Sitting comfortable sofas are lined up and it seems that they will stay long.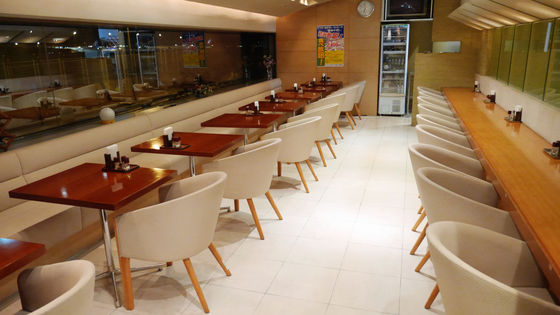 There are seats that do not face the window, so even if you want to enjoy meals slowly OK.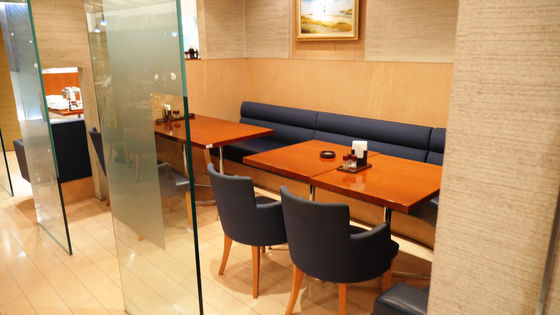 There was also a spacious room that could be used for parties as well. It is said that there are also banquet plans etc. for the end of the year, so if you are interested it seems likely to contact you.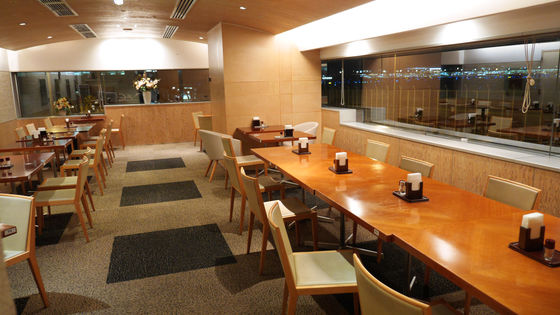 A menu of all-you-can-eat corner lined with Zurari.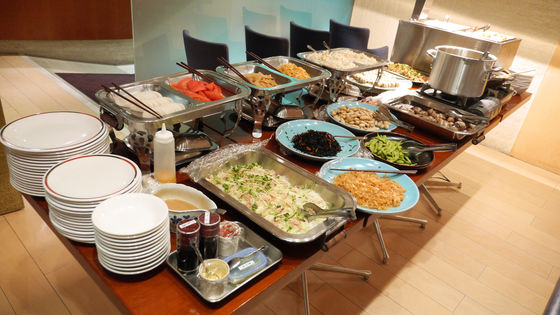 A variety of menus were prepared for salads and snack menu, fried foods for soup, oden.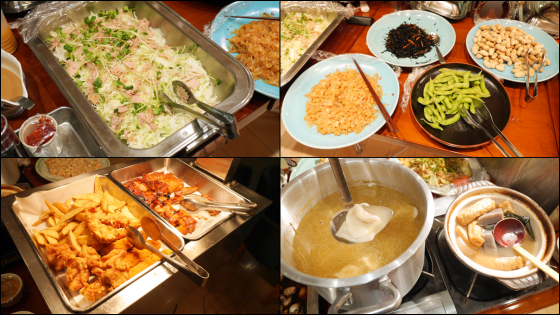 And "Yakisoba", which calls out reputation in various ways so that "Blue corner is said" was prepared.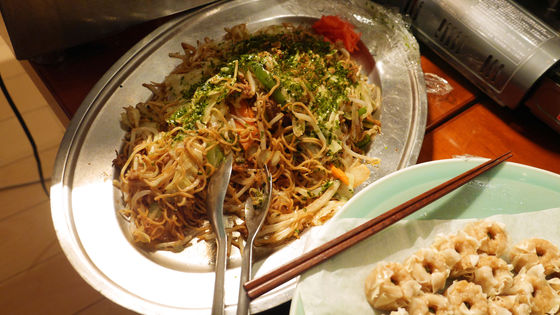 All you can drink menu is quite luxurious. Draft beer and plum wine are prepared ......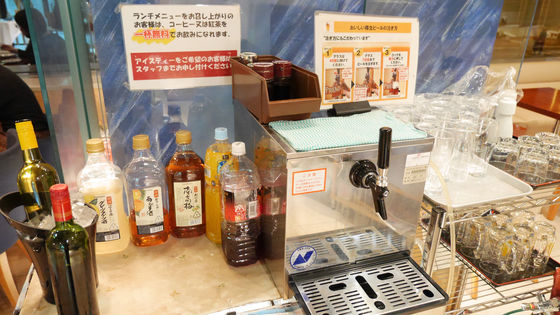 There is also a red and white wine.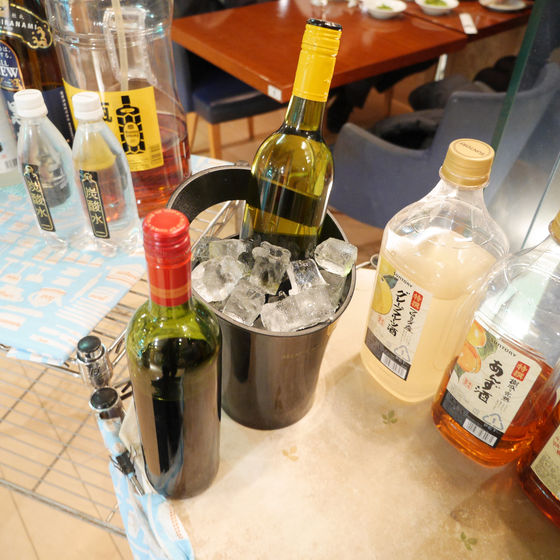 Japanese sake, shochu, whiskey, etc. are also listed, and it is a little lost level as to which one should be attached to which.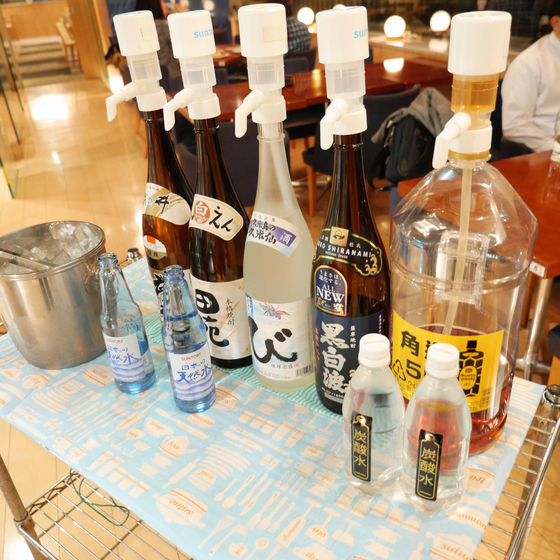 I got a little bit greedy. When you can eat all you can eat, it is important to take too much and not to eat.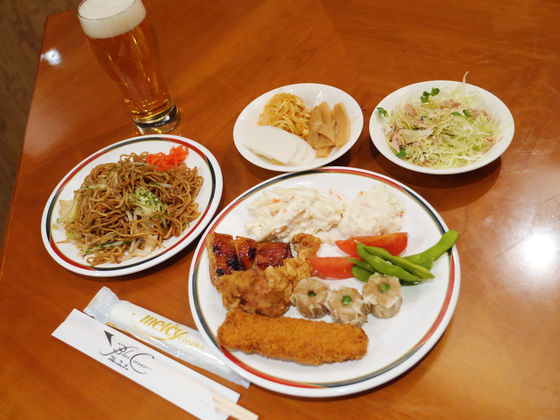 Gain a reputed yakisoba. A little thin noodle seems to be a point, it is like an ordinary fried noodles, but a texture that is like an impressive texture that makes it look like a habit for some reason. It was a mysterious fried noodles that seemed to be wanting to eat every day, even though the taste was not special and the ingredients were not distinctive.



Blue corner UC shop opening hours are from Monday to Friday from 11 o'clock to 21 o'clock. Unfortunately it is a regular holiday on Saturdays, Sundays and public holidays, but maybe there is a relationship with the management of the building around here. It was an interesting shop even if you thought of it as an unusual candidate for the future year-end party season as well as airplane lovers.