90% of Japanese are reasons for continued use of campus notes with experience?


After the launch in 1975, Kokuyo S & T's continuing to reign as a top brand in the notebook world is "Campus NotesAt the renewal every time we change renewed article writing The fifth generation campus note is on sale now. I tried to approach the reason by listening to the story from the developer in fact as to why the user continues to love campus notes that the usage experience rate in Japan is about 90%.

Campus Note - Kokuyo S & amp; T
http://www.kokuyo-st.co.jp/stationery/campus/top.html

I came to Kokuyo S & amp; T headquarters in Osaka city Higashinoseu Ward.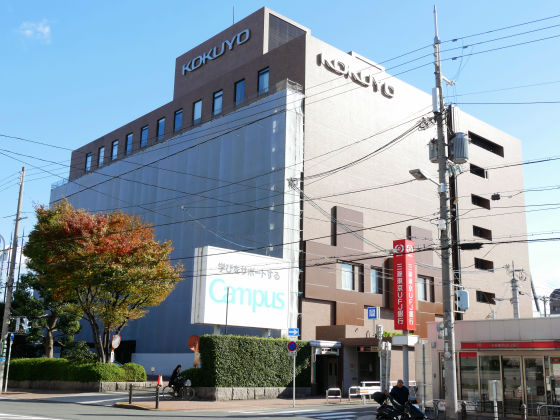 This time we will talk about campus notes Tomoko Murakami of the Paper Stationary VU Development Group of Creative Products Division and Tamiko Eima of Product Planning Group.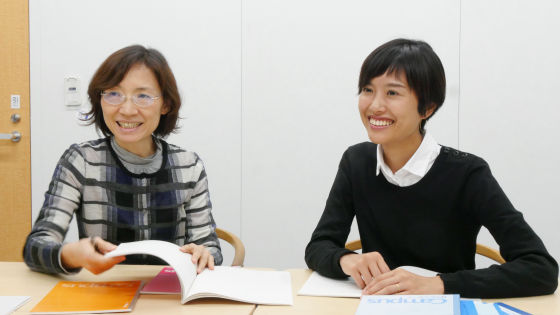 GIGAZINE (hereinafter, G):
Thank you for your time today.

Tomoko Murakami (village) · Tamiko Eima (hereinafter, picture):
Thank you.

G:
Today I would like to ask you about various stories about the development of campus notes. First of all, please let us know the transition of your campus note.

village:
The first campus note was released in 1975, the second generation was 1983, the third generation was released in 1991, the fourth generation was released in 2000, and the fifth generation campus note that appeared in 2011 is now on sale. Today I prepared campus notes from the first generation to the fifth generation in order to actually see it.

Campus notes arranged in order from the beginning. It seems that you can understand the age group of users largely depending on which campus notes were used.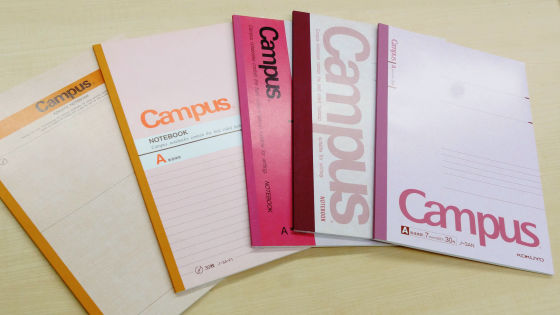 G:
If you look side by side like this you will feel history. The design gradually changes with each renewal.

village:
I agree. Since the first generation, the second generation, and the third generation become a reprint version, contents are somewhat different from those which were released at that time.

G:
It is natural, but when comparing the cover of the first generation and the fifth generation, it changes greatly but the impression is that the base is together. Looking closely, the logo of the campus has been changed since the beginning.

village:
I have not become a logo in the first generation. The logo on the original campus only arranges letters, so there is a gap between letters and letters. It is from the 2nd generation that the campus appears as a logo.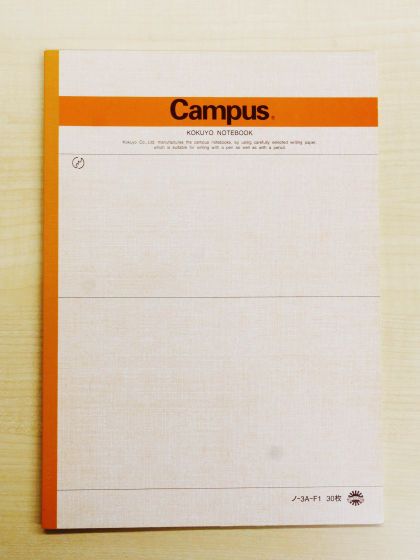 There is a gap between letters of the logo of the original Campus Note.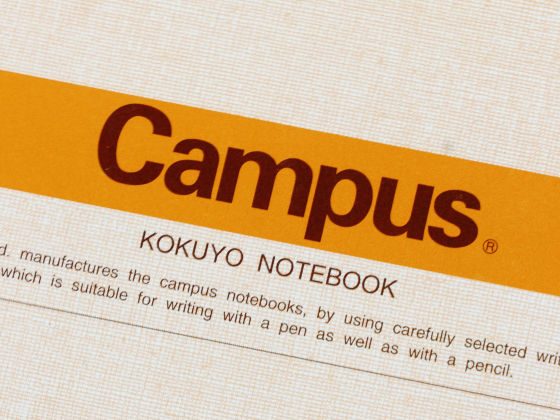 On the contrary, the second generation campus note logo is stuck between letters.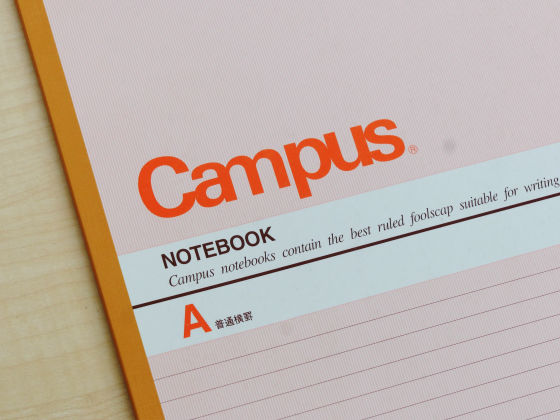 This is the 3rd generation campus note. The color became brighter compared to the previous two generations. If you are in the late 20s to 30s, you may remember using the notes here.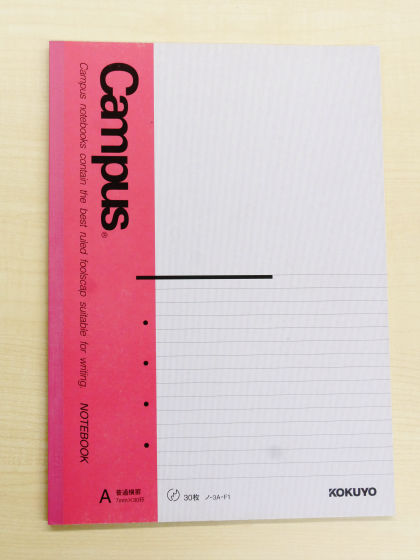 And it was the 4th generation campus note that appeared after being renewed in 2000. I can see at a glance that the logo has become big.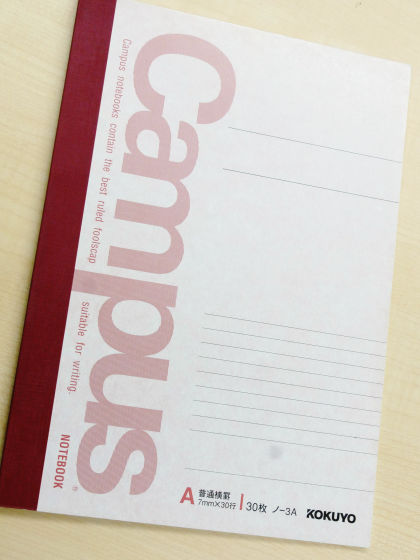 G:
There are various kinds of campus notes, do you think there are actually many kinds in total?

village:
Currently there are 300 kinds only on campus notes.

G:
There were 300 kinds too!

village:
Large sizes and ruled lines are different types, after that there are many such as different paper quality.

G:
Indeed, is it the fifth generation campus note that began selling in 2011 that will become its 300 kinds of axis?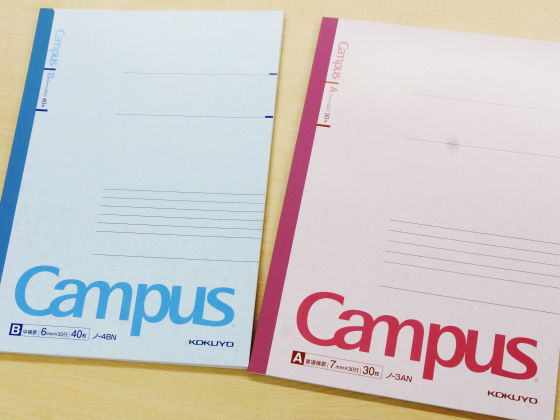 village:
Yes. Even if it says renewal, there are only three parts on the campus note, cover, middle paper, and back cross so it will be very important in development how much to increase the value as a note with just three parts.

G:
I see.

village:
How much value you put out with only three parts is to stick to the part of binding binding method, material quality etc. and later on "ease of use". Campus notes consistently adopt wireless stitch binding since the beginning. Wireless stitch binding is a method of binding using glue without using any thread. If you close the note with thread, you will not be flat when you open the note, it will inflate and you will get a problem of "hard to write", but if you use glue to open the notebook flat It will become easier to write.

G:
I used thread notes as a student, but it certainly does not make me flat, so I have memories that were hard to write.

village:
Afterwards, notebooks bound with threads may break inconveniently because cutting off one side also breaks the other page that is paired.

G:
It was one of the things that is common in schools. Because a friend forgot the note, when you give 1 piece, if you cut one piece with your hands it will forcibly take off the other page.

village:
That's right. However, thread binding has the advantage of strong strength. Campus notes are devised in the manufacturing process in order to realize the strength which can not be defeated by thread binding with wireless staple.

G:
Could you please tell me specifically what you are devising?

village:
I can not answer much, but it is like paint adjustment and painting method.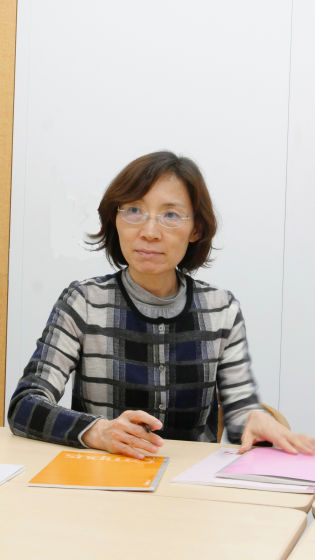 G:
I devised such a place, not only to prevent glue from peeling off, but also because it realizes the same strength as thread binding.

village:
That's right.

G:
What part is sticking to others in the 5th note?

village:
It is a cover page.

G:
Compared to the 4th generation cover, you can see that the design has changed drastically.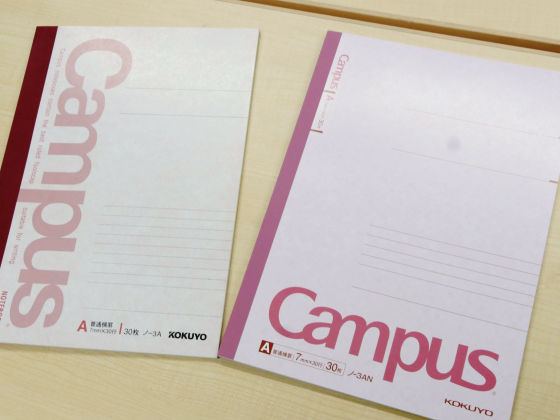 village:
That's right. There are a number of points to change, but many of our clients often list "subjects" and "names" such as national languages ​​or maths on the front cover. In the 4th generation, the space to describe the subject and name is very small, so we have enlarged the space to enter the subject and name.

G:
When I was a primary school student I wrote my name and subject on the cover.

village:
After that, by putting a ruled line on the cover, I make intuitive understanding of the ruled width of the note.

A ruled line is a line that aims to help align and write with notes gleaned. By putting a ruled line on the front cover, the user can identify the type of note at a glance.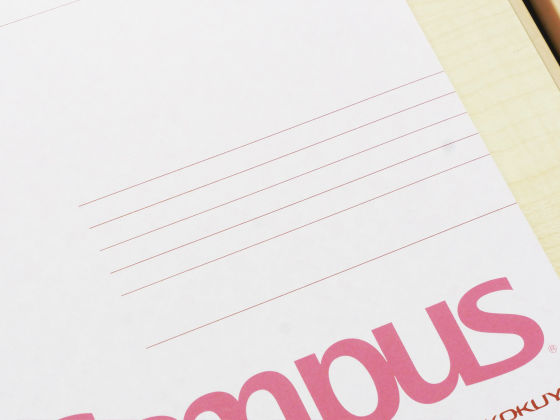 G:
The logo of the campus has grown from the 5th generation, and it is also displayed in landscape orientation. Why is this?

village:
Actually, at the convenience store or stationery store, when considering campus notes to be seen at a glance when displaying campus notes in the same place as other notes, as a result of a consideration of the campus note at a glance, I decided to put a logo in the vertical direction next to the back cross.

G:
The Kokuyo logo in the lower right corner of the cover is also new.

village:
Kokuyo celebrated its 100th anniversary in 2005, and at that time the logo was renewed. So, the new Kokuyo logo is in the fifth generation campus note.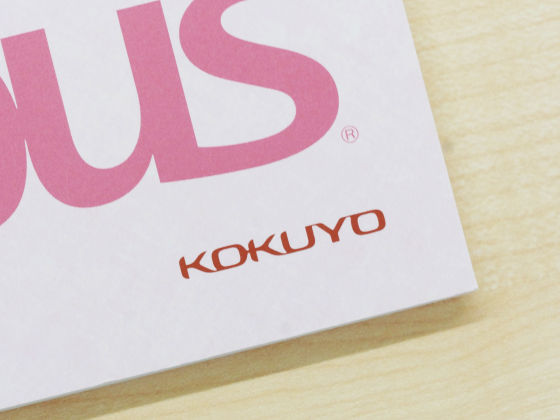 G:
Is that so.

village:
Yes. In the first campus note, the logo which the character of "Kokuyo" was used in the morning sun and the cherry tree is used, and the logo of the Romaji from the 2nd generation is used.

First Logo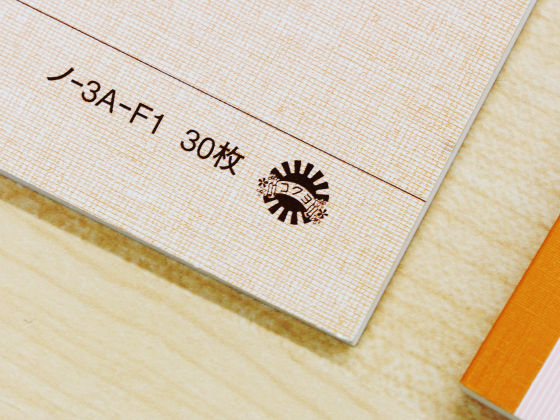 The second generation logo. For those in their 20s and older, this logo may be the most familiar.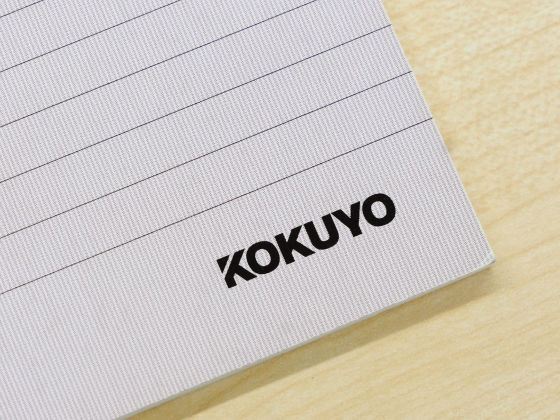 G:
Is there anything particular about the cover part?

village:
It's part of the back cover, is not it? The fifth generation of the back cross promoted development considerably so as to make it easy to write letters. Since the fourth generation of the back cross had a problem that the color was darker a little and written letters were difficult to see, from the 5th generation, the color of the back cross was made thin to make it easy to distinguish the character. In addition to letters, I put a transparent film on it, and then apply special processing from above so that I can write letters with pencils and ballpoint pens.

G:
You can see that the color is dim.

Compared to the back cross of 4th generation and 5th generation campus note of blue, it is like this.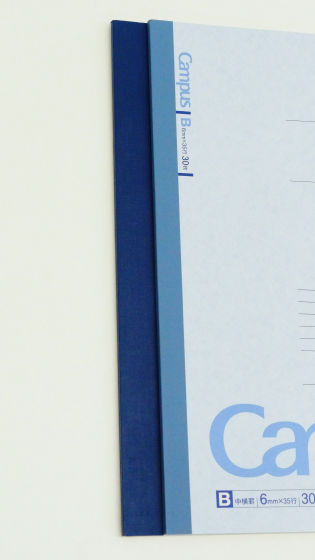 picture:
After that, just using the cover of the note "Moyyamoya" The dirt that became conspicuous. In order to make the dirt as inconspicuous as possible, I'm daring to put a pattern on the cover.

G:
Is this a pattern?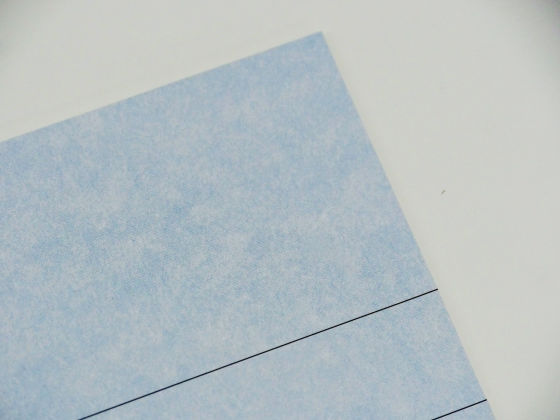 picture:
That's right. This pattern is called "Moyamoya" inside the company (haha)

G:
Is it Moyamoya (lol)

village:
Moyamoya also changes the design for each renewal. Because the fifth generation concept is "smart & positive", Moyamoya also made a smart design. It is fashionable for a while ago.

G:
Certainly Moyamoya is a bit thinner at the 5th generation. I will never notice it unless I told you (laugh)

village:
I'm pretty sticky to make you a moyamoya (lol) The design of Moyamoya imagines Japanese paper.

G:
It is amazing that there are so many commitments even on the front cover. May I ask you to tell the sticking in the note next time?

village:
The content of the note is easier to write lines above and below the previous campus notes. There are people who draw lines on the left side of the notebook and place dates and others, others draw a line on the right side so that the teacher can check it. On the left side of the former campus note, it was marked with an inverted triangle point so as to make it easier to draw a line up and down, but from the 5th generation also put a landmark of the inverted triangle on the right side to make it easier to draw a line I will.

Here is the point of the inverted triangle increased this time.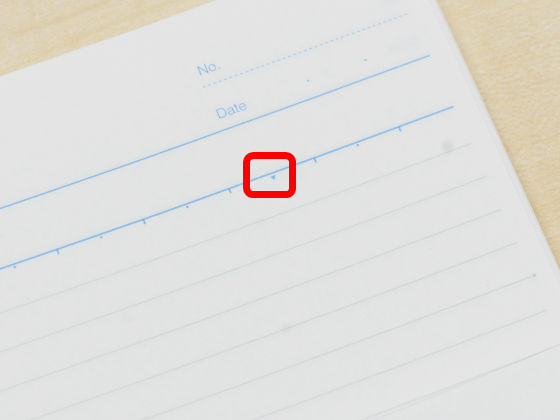 village:
Later, you use a ruler to put the lines up and down. But if it is a ruler entering the pencil case it may be too short to draw the line straight. So, we have a small point on the border around the middle so that we can draw straight.

G:
This is a small point. It seems to overlook if not told. When I was in elementary and junior high school, I wish I had a campus note of the 5th generation, I feel like a ladle (lol)

village:
Besides the ruled lines I am sticking to the paper we are using. Originally I used Kokuyo's original paper for campus notebooks, I conducted a paper survey over several years and pursued paper which is comfortable to write and easy to use. Based on the survey result, I asked the paper making company to decide the paper of the fifth generation campus notebook.

G:
Naturally speaking it is natural, but the note paper is also original Kokuyo.

village:
That's right. 300 kinds of campus notes are used in various situations such as school, company, home. Therefore, we are pursuing paper that can be used for any purpose. You can write with a pencil, ballpoint pen or a fountain pen.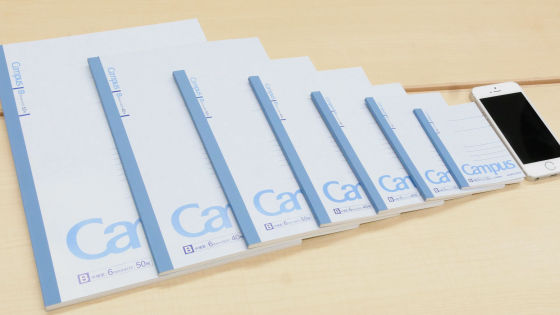 G:
What is the most difficult thing about developing campus notes stuck so far?

village:
It will be the same as I mentioned earlier, but it took quite a while to decide the quality of paper to use. In order to pursue ease of writing, we asked a huge number of people to write a trial, investigate what kind of paper is most easy to write, based on the data derived from the survey, we made a paper maker " I want you to do it concretely "I also had a hard time.

picture:
After that, it was also a difficult point because it was a problem that the design changed so much that I was too particular about it.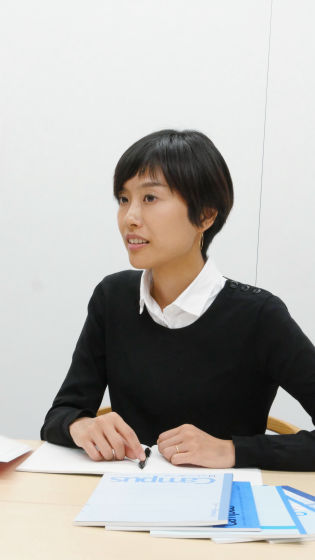 G:
Do you say?

picture:
If it changes too much due to renewal, there is a possibility that it will not be used by the user who used it until now. Therefore, even though it is pursuing ease of use, it does not change much. The balance around that was a difficult point. After that, it took time to make 300 sorts of campus notes stand out according to their targets.

G:
I saw it on the website of Kokuyo, but recently a bit stylish campus note has appeared. Some that treated masking tape, one that collaborated with Disney.

village:
The best growth of note sales is before and after the new semester, and according to the demand period, we issue notes of special design with limited quantity etc.

It is said that annually many limited campus notes are issued.




G:
What I was using was the 3rd generation Campus note, but from that time I was surprised to see that a cute design was out as fashionable as I thought a bit.

picture:
Now that we are selling limited notes every year, some female junior high and high school students are looking forward to it every year. It may be surprising that adults who used campus notes for a long time may see restricted notes.

G:
About 20 years ago there was no campus note with a special design.

village:
It was in 2002 that we issued limited notes for the first time. The era of the 3rd generation campus note was just about the bubble economy, and many of the high-class notes of different designs were issued from the campus note. At that time it was not a feeling that it will be deployed with one campus notebook.

G:
So, is there a change in the development of campus notes as the bubble collapse?

village:
At first we had requests from mass merchandising stores that began to develop campus notes of different designs. I received a request from a mass merchandise store saying "Do you have a campus note with a slightly different design?", Then it was not different kind of notebooks, but I started thinking about developing a campus note with a change in design.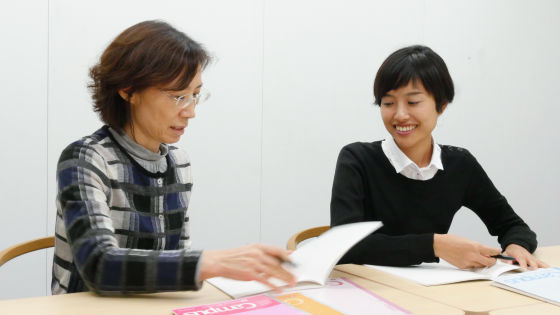 picture:
At first it was only increasing the color variation, but it has changed since then. I am checking firmly the trends at that time and the preferences of different designs depending on the age group of users and reflect it in the design.

G:
Is the preference of design different for adults and children at all?

picture:
Not at all, for example, your kids tend to prefer gingham checks that are aligned vertically. For adults, gingham checks that are lined diagonally are preferred. Besides that, likes and dislikes also appear in the size of polka dots depending on age.

village:
We make a lot of design variations at our company and interview with junior high and high school students to hear it, but there are many things to think that "ah, it came" as the design which was not anticipated was chosen.

picture:
Is taste or dislikes of junior high and high school students as a single concentration type, or is it not blurred? I feel like "everyone likes what one likes," it is hard to predict.

G:
I see. The story changes slightly, but the market of notebooks has been growing since around 2006. Since smartphones have appeared, some people digitize notes using apps, but why do you think there is a reason why the market size of notes is getting bigger?

village:
One of the factors is "Dotted ruled line noteI think that it is the appearance of.

Dotted ruled line note is a note that supports beautiful writing.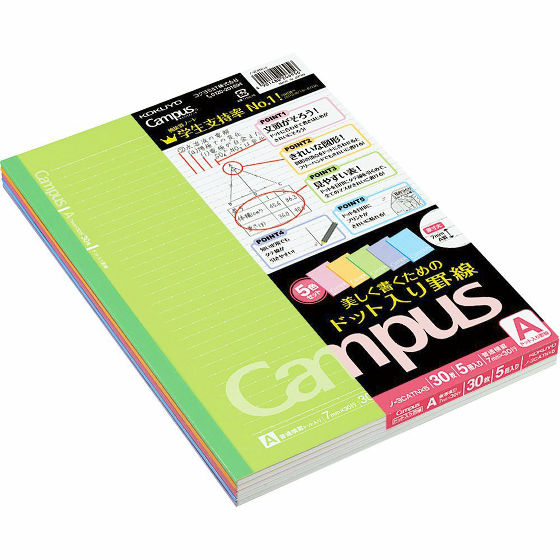 Dotted ruled line notes let you put dots on the ruled lines to make the characters beautiful and also make shapes easier to write.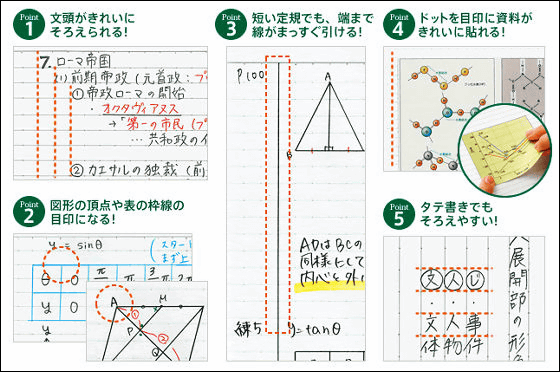 village:
Dotted ruled line notes that appeared in 2008 gained popularity from customers, other companies have also released, and stationery stores are becoming more popular as dedicated ruled line note specialty corners are set up.

G:
Dotted ruled line notes hit users in a wide range of age groups?

village:
I am getting popular mainly from junior and senior high school rather than a wide age group. Because the ruler width is a little narrow for elementary school students to write. As the dotted ruled line hit, it gradually became apparent that added value could be added to the ruled line.

G:
I see. Although the story will change a little, although the campus note has been renewed in about 8 years from 11 years, is renewal fitting to the change of user's needs?

village:
Of course, there are also aspects that are tailored to the needs of our customers, but we are also renewing to differentiate them from other companies' products. It is the third generation that I released in 1991, as time passed, notes similar in design to the campus note appeared and it was renewed that "I will raise more individuality." Trying to create an original campus note that no one can manage. When I was in the 4th generation campus note, I was in a different department, but I remember I saw the new design and became extremely happy that "this could not be done anywhere". On the other hand, when planning the 5th generation, I was in trouble very much in terms of "where will I change this time?" (Laugh)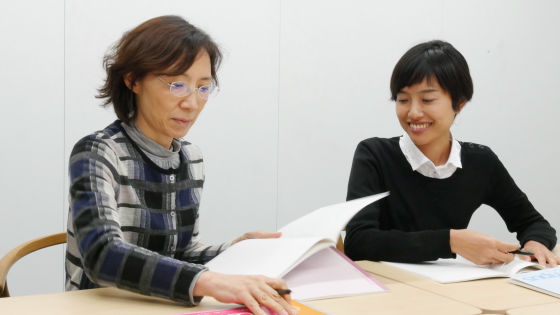 G:
It is easy to understand that it is difficult to make a change because it is a simple product called a notebook. Then, I will finish the interview. Thank you for today.

Village, picture:
Thank you very much.

Through a short interview, Mr. Murakami and Ema's campaign notes and love of campus notes have been transmitted to here. Reflecting the needs of users, sticking to ease of use sticking to it is one reason why Campus Notes continues to be the top brand all the time. We will report on the manufacturing plant of Campus Note where such thoughts of developers were put in, so please look forward to that as well.