I went to "Hangar-7" where I can enjoy the Red Bull Founder's aircraft and race car collection for free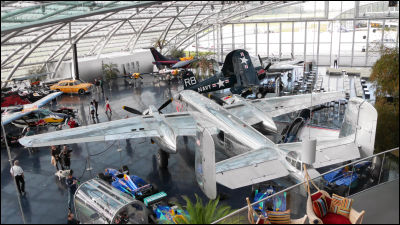 Red Bull has established a solid brand as a synonym of energy drink in just 20 years and became known all over the world. As the founder of that Red Bull, now the world's leading aircraft and racing car collectorDietrich MateschitzThe collection exhibition hall that Mr. owns in the form of being installed at the Salzburg Airport in Austria and is open to the public free of charge is "Hangar-7 (hanger 7)"is. Mozart's birthplace - The hanger 7 which is becoming a tourist attraction of Salzburg, Austria lined up in Hohensalzburg Castle was such an overwhelming space of such feeling.

Aircraft museum, Restaurant Ikarus, Bars, Art, Exhibitions - Hangar-7
http://www.hangar-7.com/en/


A glass-enclosed building appears at a distance of 15 minutes on foot from Salzburg Airport.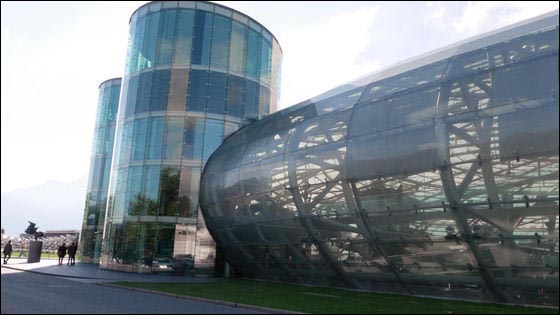 You can check the appearance of people and passenger planes inside.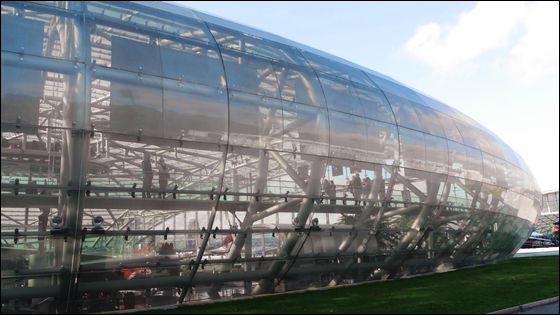 This huge glass building is a hanger 7. A building like this modern art museum is open to the public free of charge.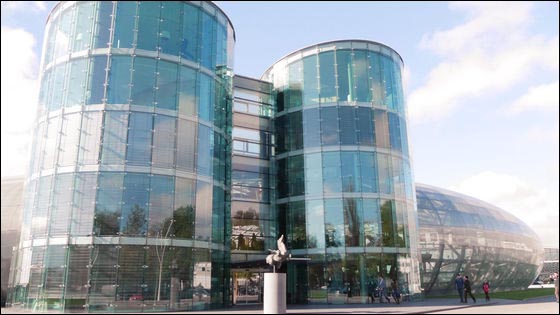 At the entrance of the building is an object of Pegasus.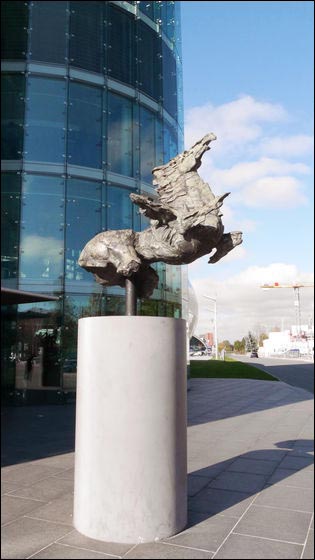 A space like a dream when entering the building. A number of Red Bull Collections will appear.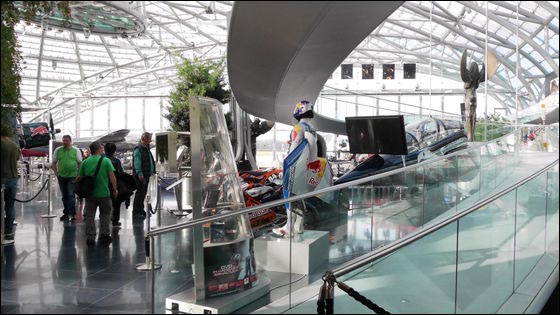 This is IndyCar who fought for the 2002 season.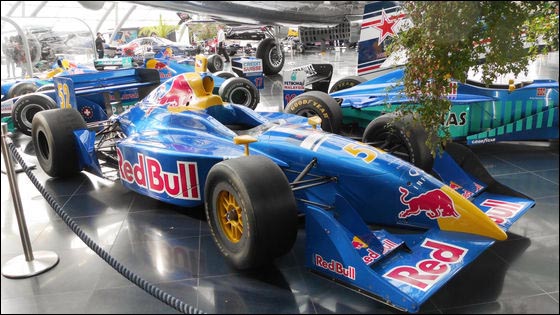 2001 F1 machine,Sauber · C 20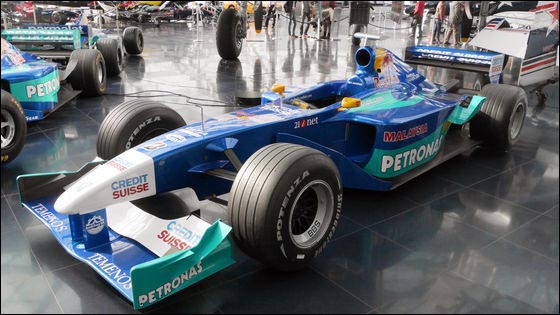 In 1998Sauber · C17B.Johnny HerbertMachine.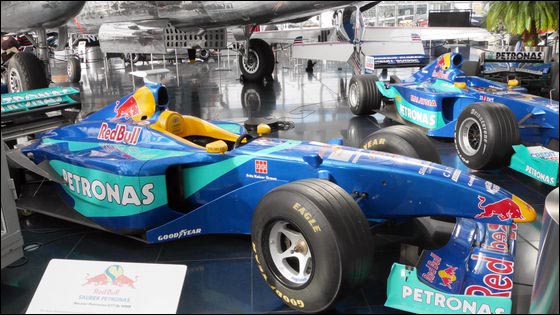 Mika SaloofSauber · C19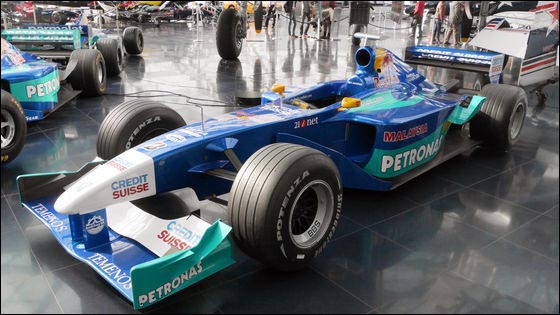 Also in Sauber · C19 hereJean AlessiMachine.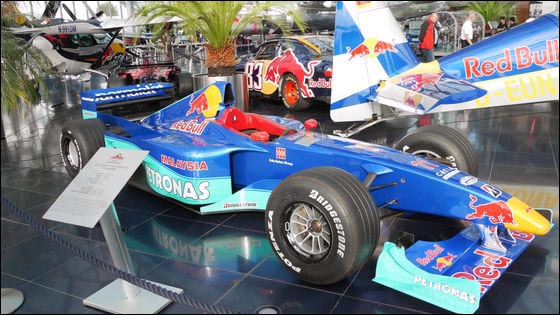 Scratches on the front nose tip. It is clear that it is a machine actually used in the race.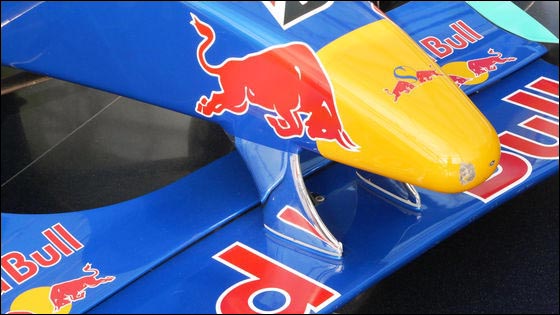 This is F1 machine ·Red Bull · RB 3A special version for the 2007 British GP in 2007.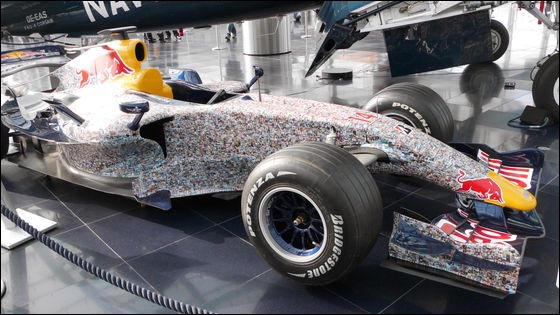 Fundraising activities for organizations conducting research on spinal cord injuries Activities to donate "Physiology for Charity" Photographs of proponents are printed on the machine.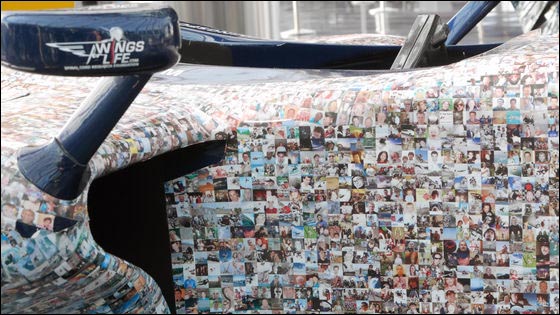 It is the fact that it emits overwhelming presence next to F1 machineB-25 Mitchell.



Total length 16.3 meters × total height 5 meters, both wings are 20.6 meters.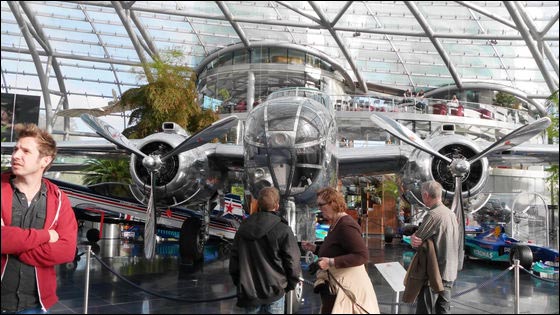 Weight is 11.8 tons and 8 people including 2 pilots.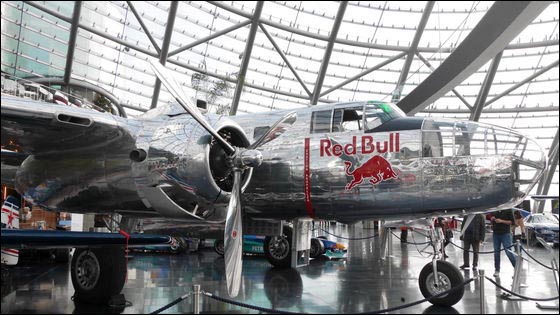 With this feeling the propeller aircraft will fit under the wing.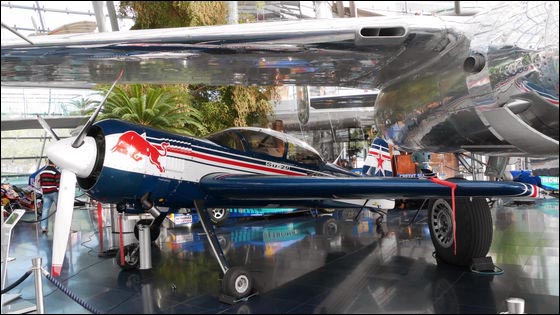 cockpit.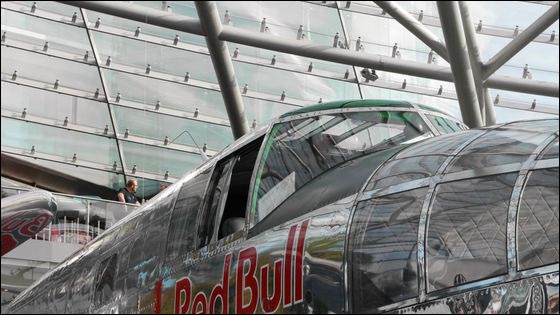 A standby space for the replacement person pilot ahead. However, I feel severe to wait on the seat in this place ... ....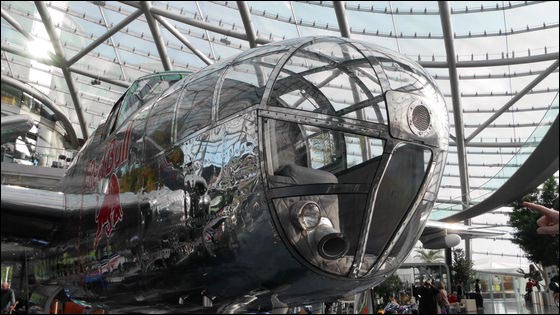 The beauty of the aircraft polished duralumin is exceptional. Actually, this aircraft was held the day before.Red Bull Air Race 2014 Shreelberg Competition final raceThose that had been flying over the venue just before. Within 24 hours I returned to Salzburg hanger 7 and it is displayed as usual.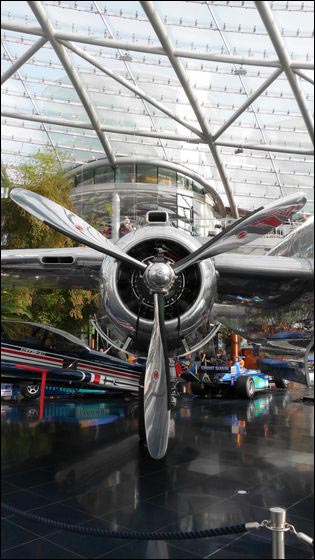 The back is like this



Stars and Stripes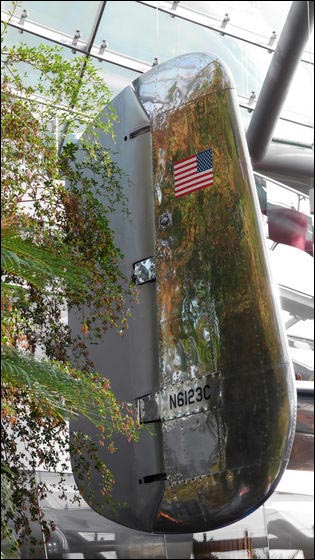 F4U Corsair. It is a fighter aircraft that was launched in the Korean War.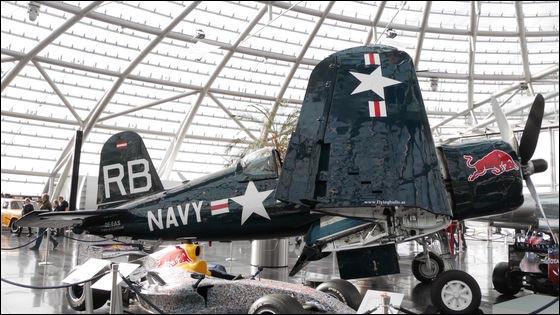 I have folded the wings. The aircraft needs 40 hours of maintenance to fly for 1 hour. This aircraft also showed a demonstration flight at the air race final of the previous day.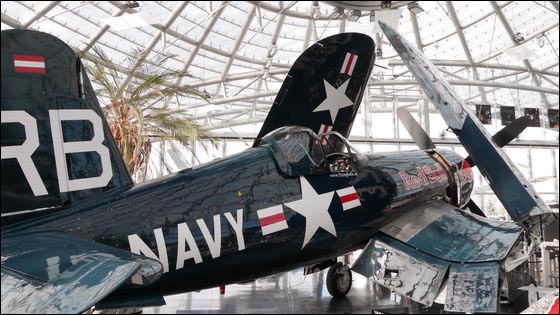 P38 Lightning. This aircraft also appeared in the air race final. Apparently yesterday's hanger 7 seems to have been paid off by protagonists.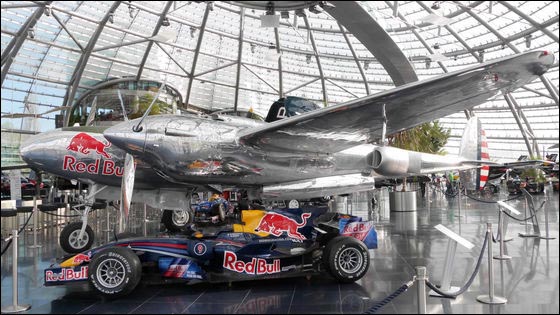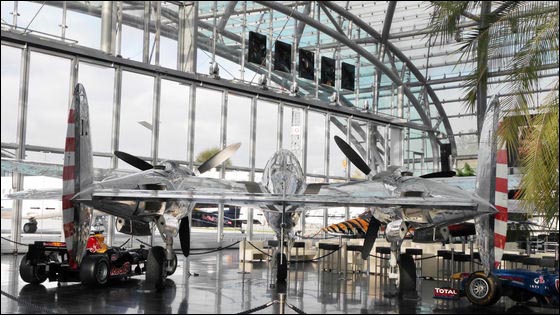 Alpha Jet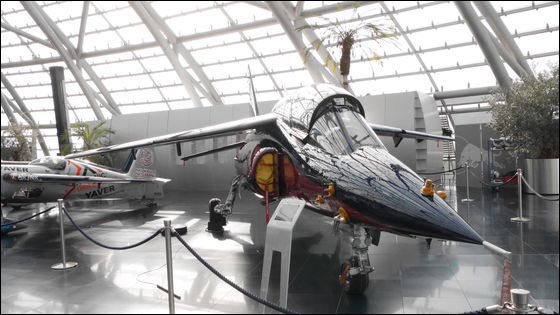 Alfajet of the two seat was also used as a training machine.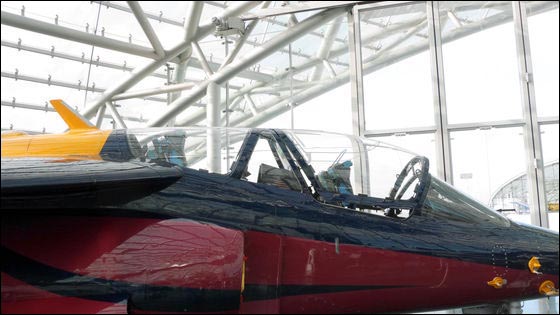 Red Bull Air Racing Machine.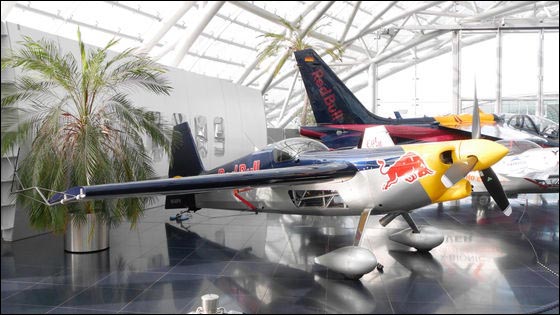 Looking closely at the tip of the wing is like an antenna. This is a stick that serves as a guide for judging the degree of tilt of the airplane.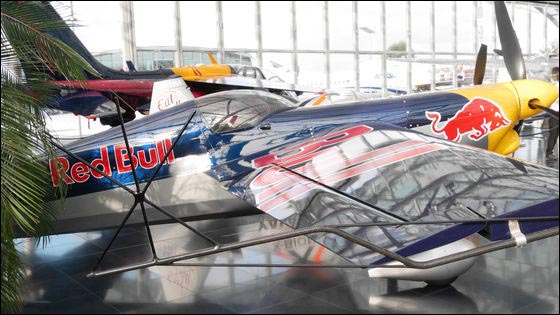 Yellow cab which is a symbol of America · New York.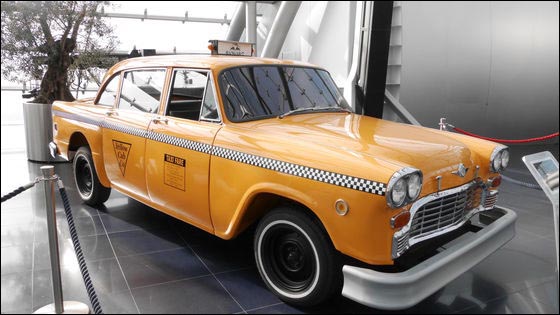 AH-1 cobra.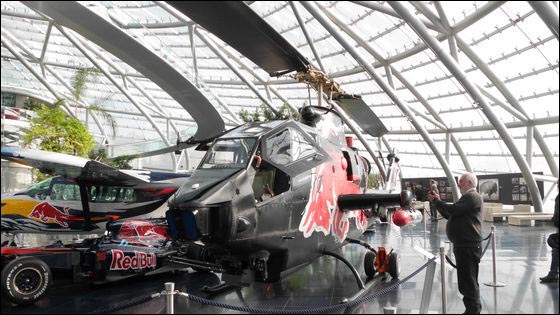 Cockpit is like this.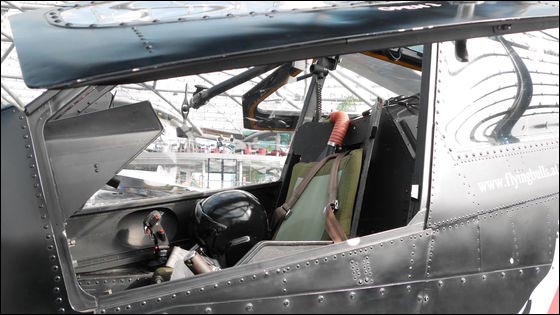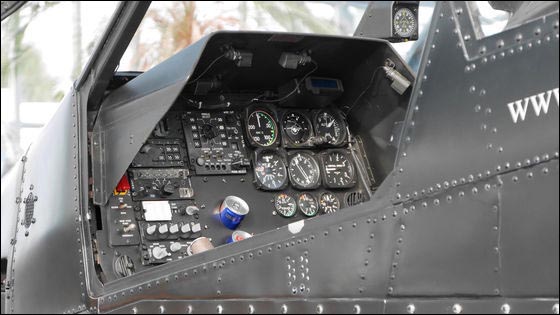 A huge attack helicopter is specially designed for Black Red Bull.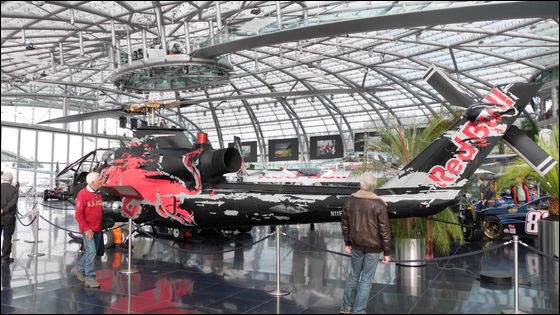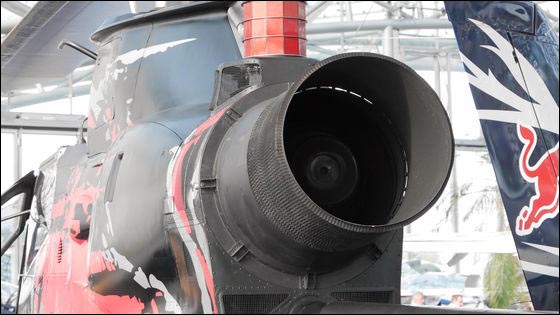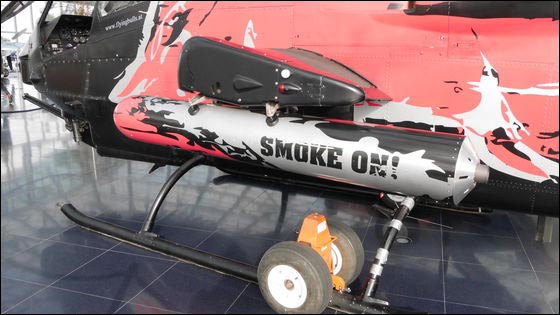 Extra 300 L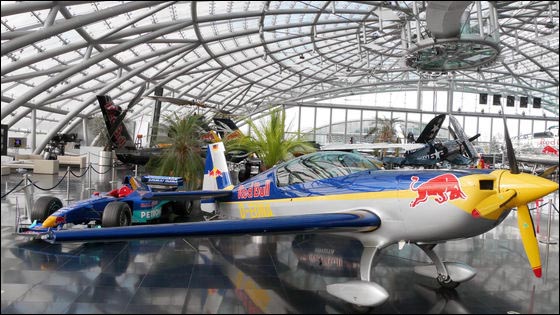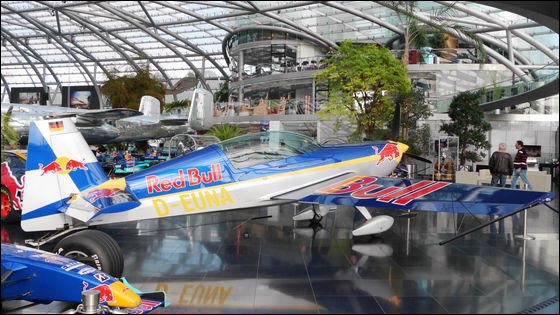 In 2007NASCARToyota Camry who fought against Nascar. Power is 800 horsepower.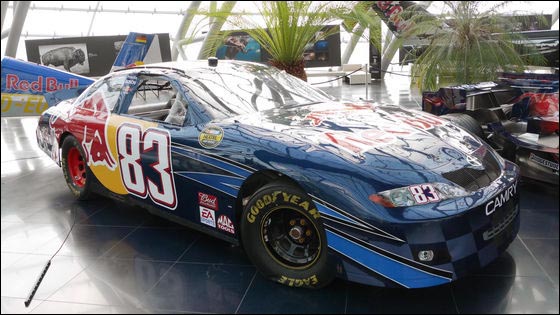 Cessna C337 Push Pull is a Red Bull specification "Push Bull"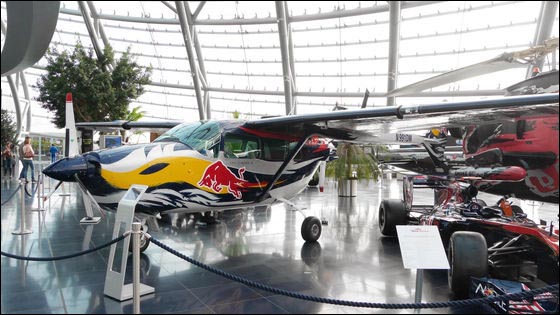 Messerschmitt Belkow Broome.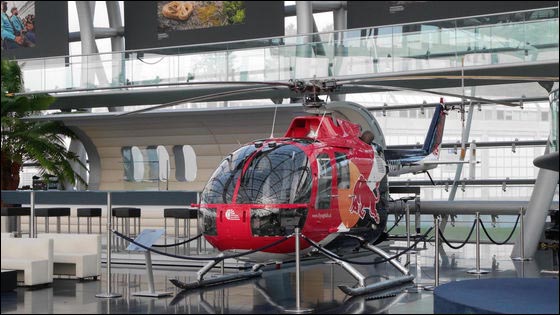 Red Bull Racing and shared designToro Rosso STR 3. Design is an aerodynamic geniusAdrian New Way.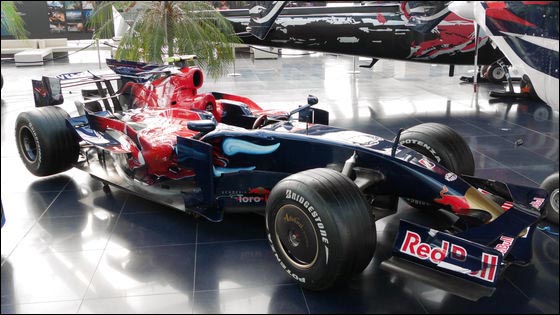 Toro Rosso STR 5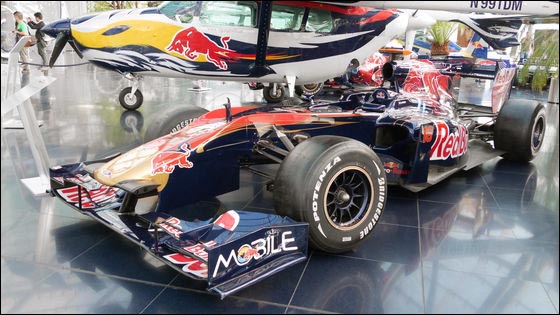 Appeared in Game · TurismoRed Bull · X 2010Was also exhibited.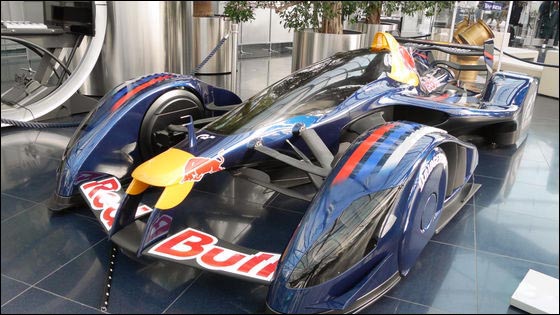 The flowing cockpit line is like a fighter plane.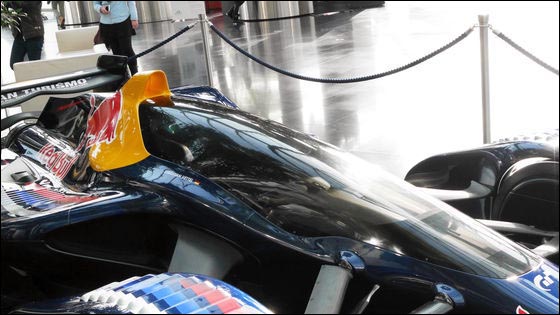 Embed headlight.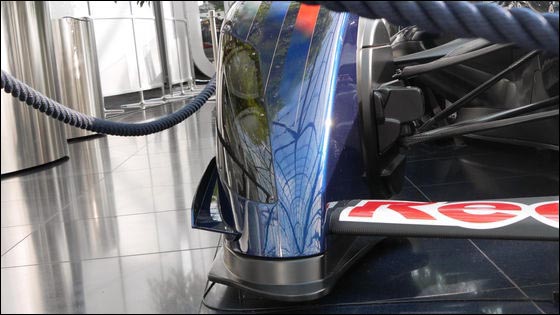 It was New Way that designed Red Bull X2010.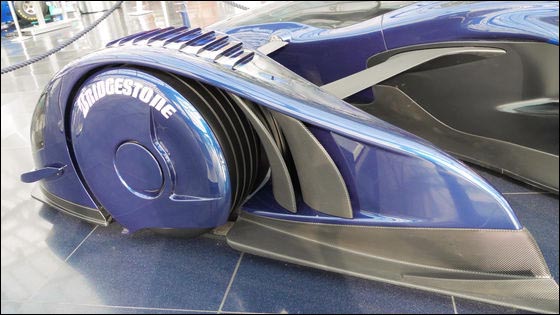 When "aerodynamic dynasty" designs without any restriction it will be like this.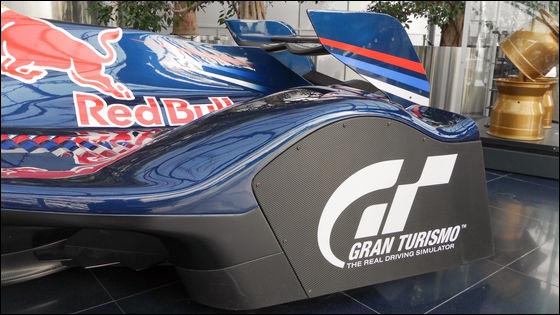 In F1Brabham · BT 46 BAlthough it is a fun car that was banned by haste because it is too fast, it is naturally adopted if there is no constraint.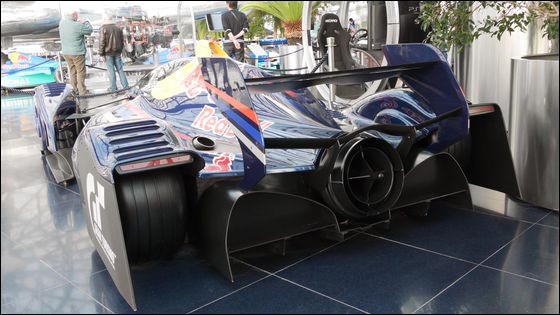 There was a racing simulator next to the machine.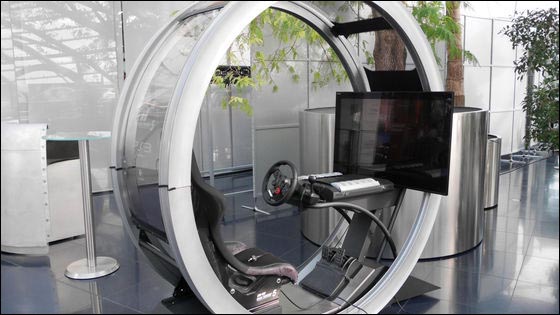 There is a guide bulletin board of "huge smaho" like this in the hall.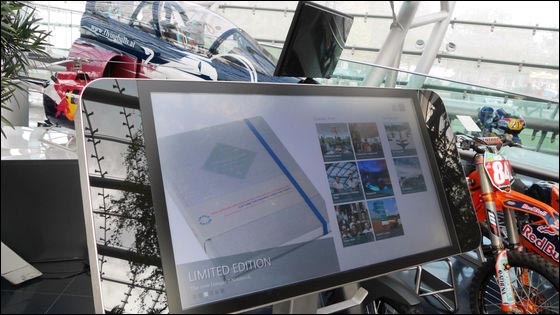 Anyway it is sure to be surprised by the overwhelming collections. Hanger 7 became a dream space unbearable for air fans / F1 fans.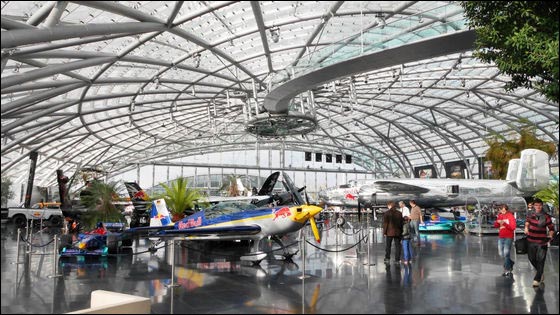 ◆ Extra edition
Glass hanger 7.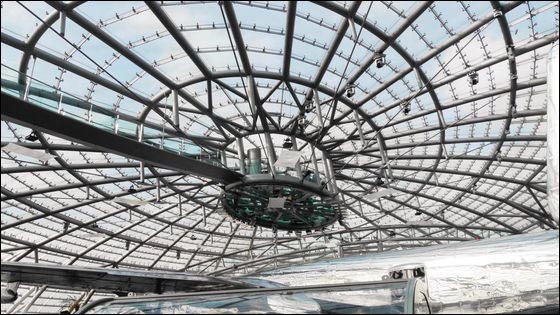 Camera is also perfect.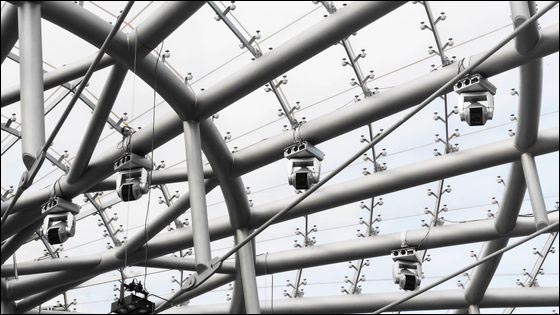 This glass one piece is one on off type all different in shape.



This space at the apex is the bar "Three sixty Bar" on the ground 14 Mail. In the evening it is possible to enjoy a cocktail in a fantastic light.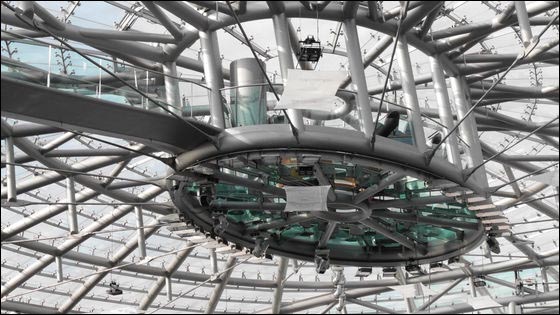 Goods sale is also available.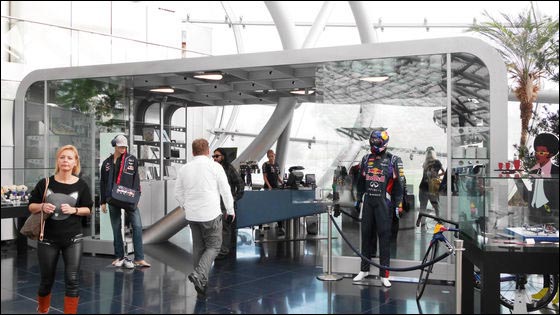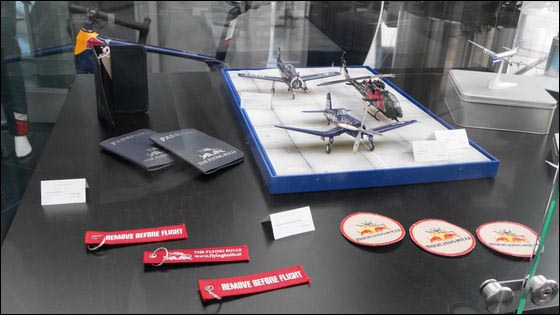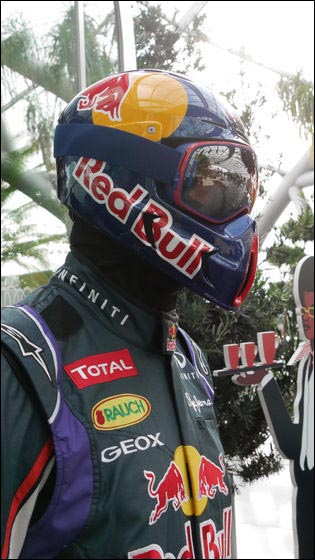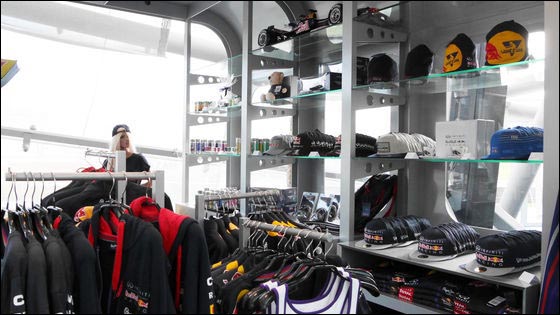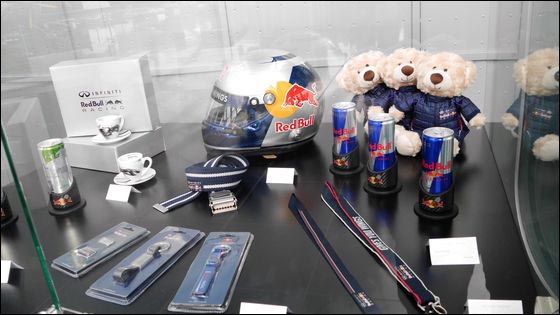 There were people who brought a dog.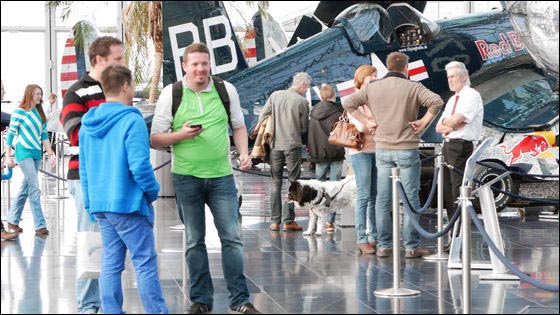 If you get tired of the overwhelming collection of no doubt that you will be full, you can relax in a relaxing break space.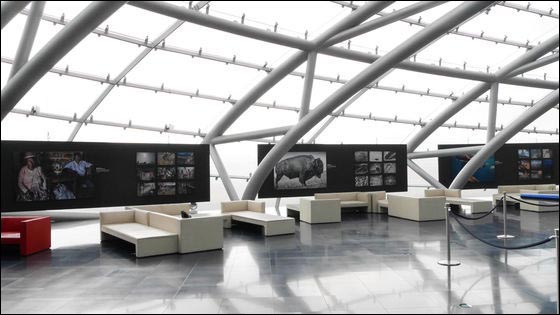 I will go up from the second floor to the fourth floor of hanger 7.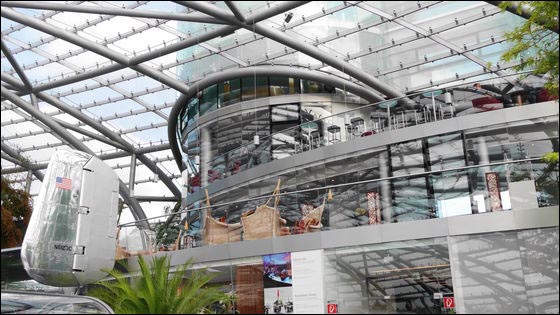 There is space to enjoy meal and coffee in hanger 7.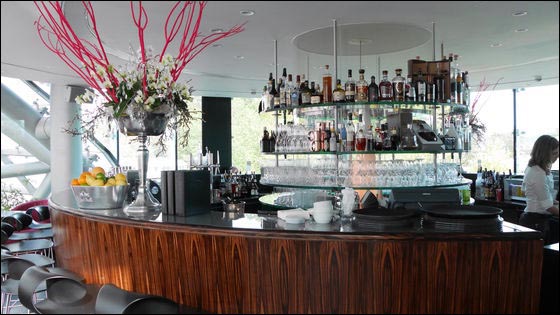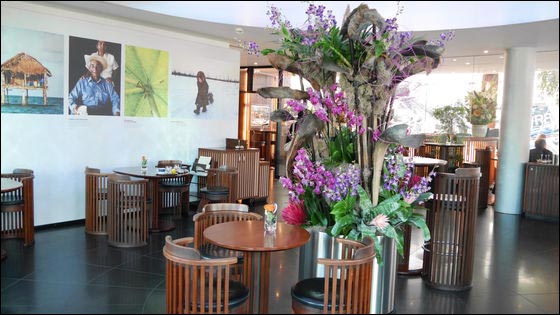 While picking sushi ......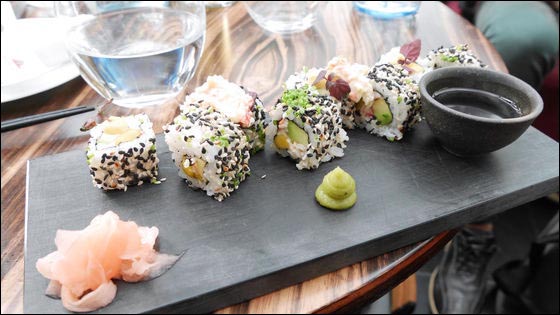 You can enjoy such a sight.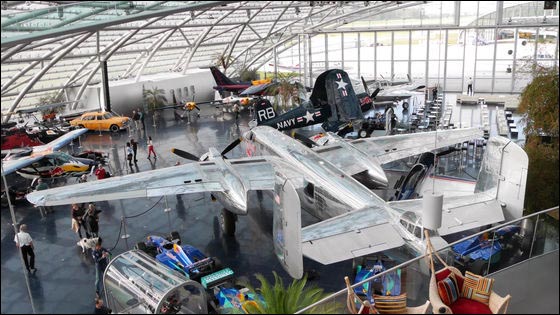 Hanger 7 was a spot worth visiting whenever you come to Austria · Salzburg.