I ate "steak beef ramen" of beef sushi which steak and ramen were multiplied at HAJIME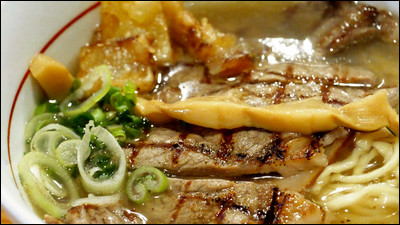 "When delicious things and delicious things are multiplied together it will make more delicious things", which means that even a single item will be satisfied enough for cattle steak with ramen "Steak beef sorryI have been eating.

Lamen Gen (@rahmen_hajime) | Twitter
https://twitter.com/rahmen_hajime

Ramen-yuan - HAJIME - Ramen online at mail order | Home noodle .com
http://www.takumen.com/products/233

I visited this timeThe store of the second shop, Jujo. The address is 2-30-9 Kamijo, Kita-ku, Tokyo. You can find it as soon as you leave the station and enter the shopping street.


Arrived at the shop.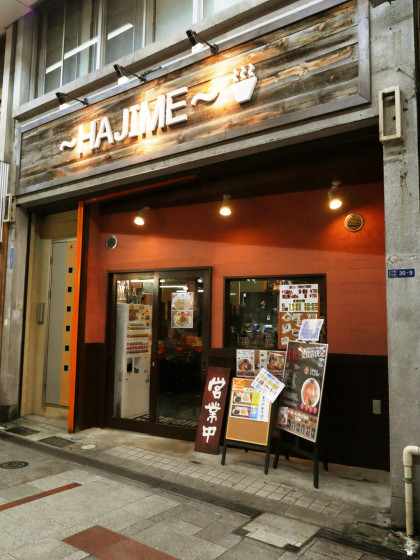 When entering the shop, I found a ticket vending machine. The soup is divided into "beef and sorghum" and "chicken white water ramen", but this time we will order "steak beef ramen" with tax 1000 yen. The soup had soy sauce and salt so choose salt.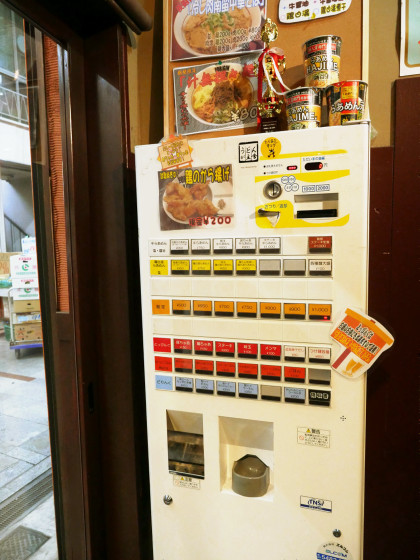 There are counter seats and table seats in the store.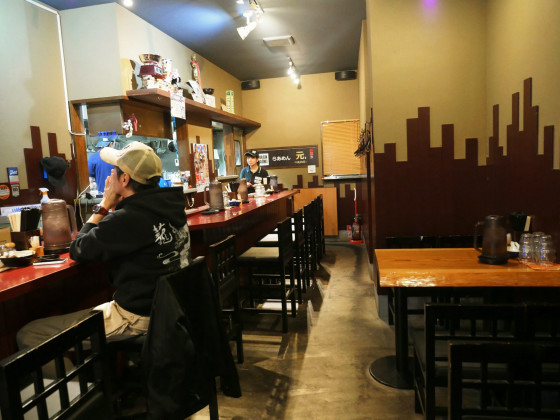 The table has two 4 seats.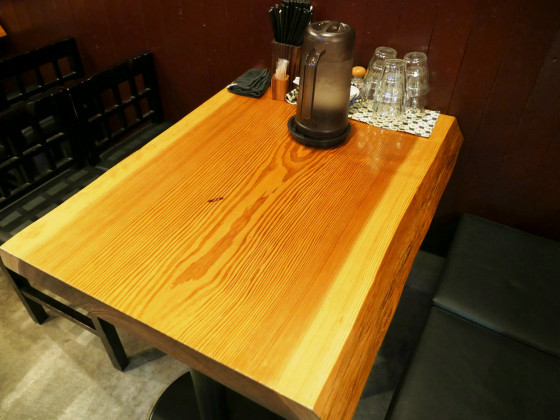 There was water, glass, pepper, etc.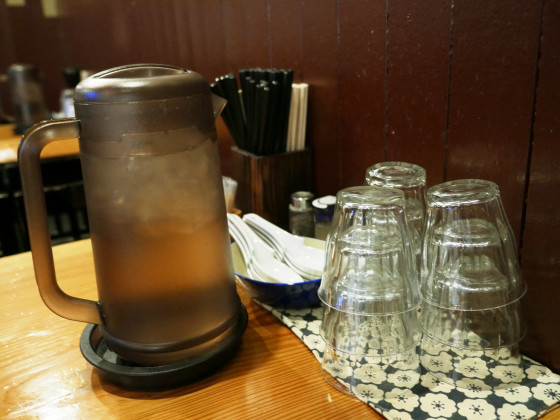 After a while, the clerk firstYuminguous multi-colored Japanese ginseng sauceBrought me a small dish containing garlic and garlic. The steak is made to eat soy sauce and garlic at your liking.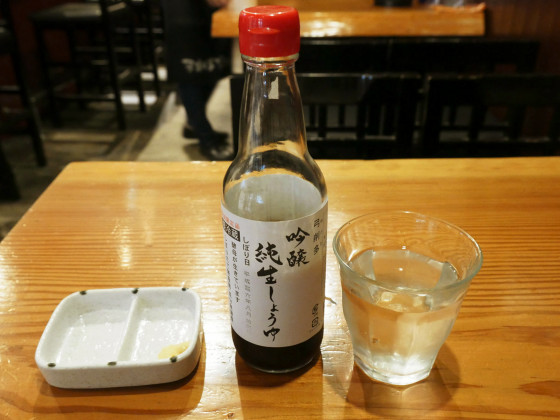 Place soy sauce in a small dish and wait.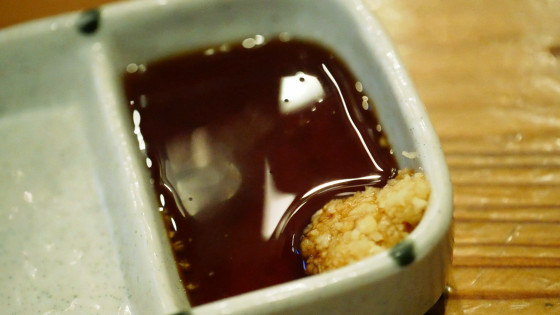 In a few minutes to wait, steak cattle who are lying with the dawn and the steak arrived. The smell of soup picked from beef rather than beef bones fills in and appetizes tremendously.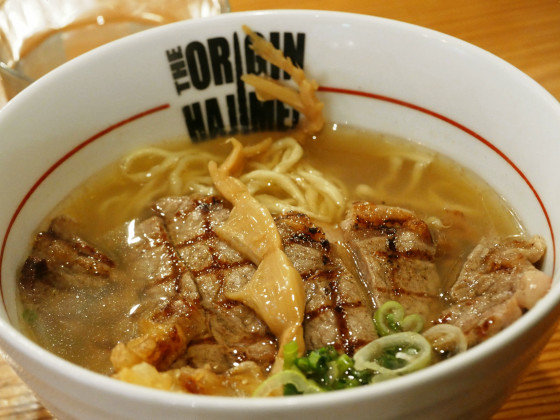 The bowl has a deep bottom, a slightly different shape.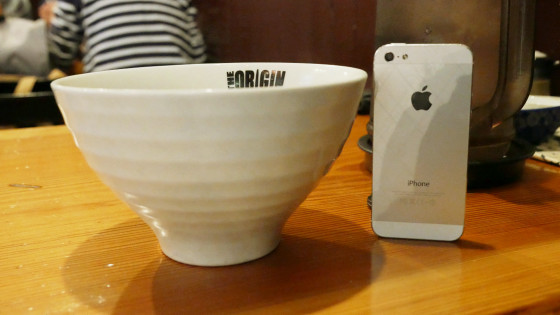 Cow steak is large enough to reach the edge of the bowl and it has power.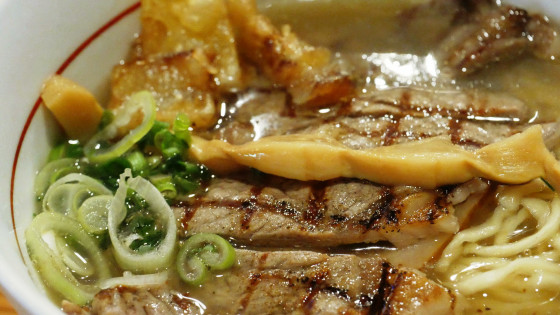 First of all, I tried drinking soup, but although it is a salty taste as Assassi, my body is solid. The cow soup without peculiarity is a mellow finish even if it is salty.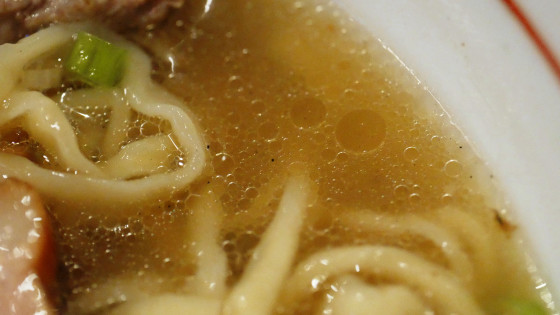 Noodles are somewhat thick flat crimped noodles. Because it is rich and stiff, Koshi is strong, so it has eating habits.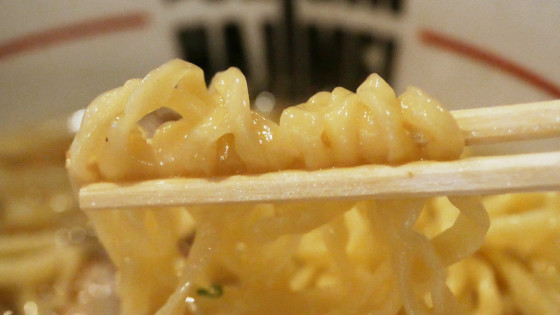 The steak is about 5 mm thick and red meat with little fat is used.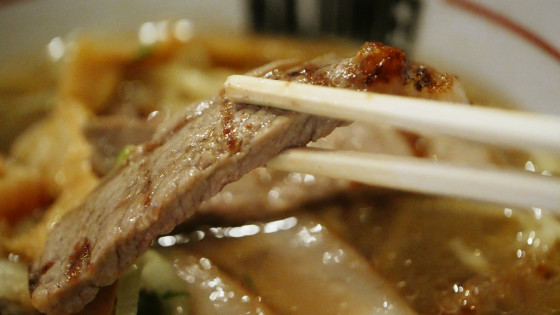 It is okay to eat this as it is on garlic soy sauce.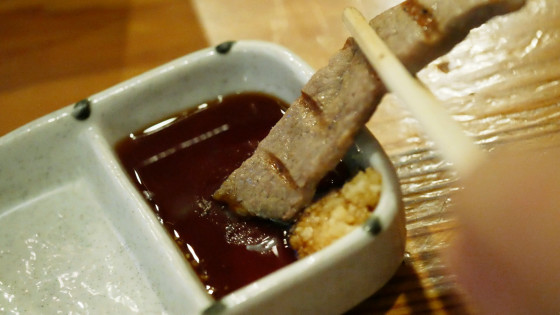 As soup is a cattle soup, of course it will match even if you eat it with noodles. Soup is tangled firmly with steak and noodles, which can taste the taste of cows as much as possible.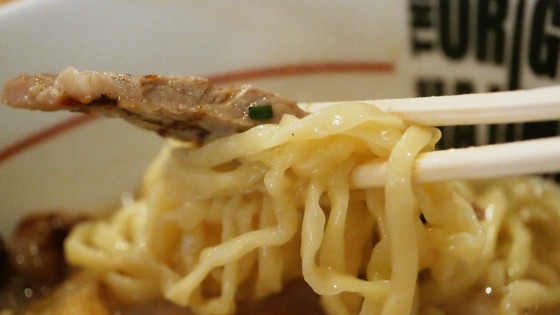 Fried onion smoked soup but crispy texture remained.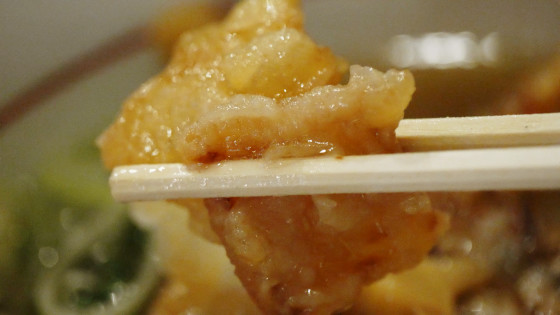 I found two pieces of chasew from the bottom of the steak. If you like meat you can be quite satisfied.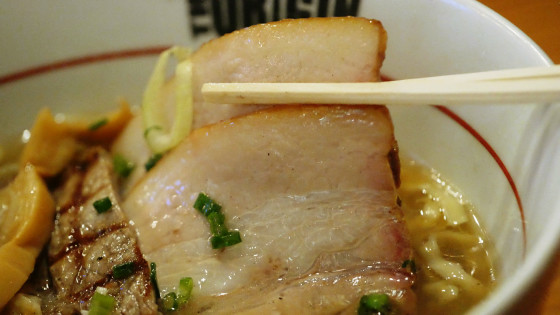 Chashie is like this.



I enjoyed the combination of steak and salt noodles ......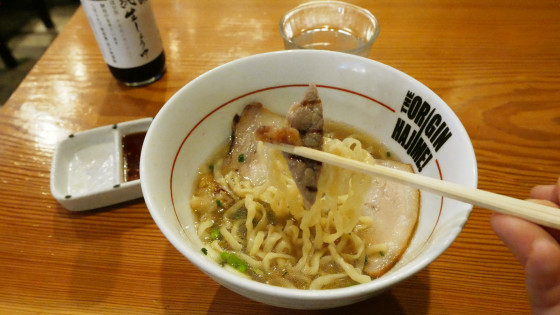 I will change the taste by putting garlic soy sauce in a dubber.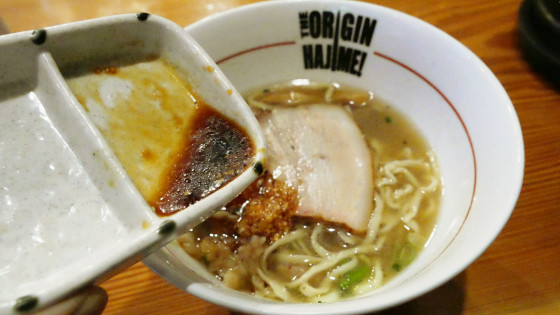 Although the salty taste was felt for the crispy taste of the soup which was bruised, even if soy sauce and garlic are added, it can be eaten as a ramen with punchy appetite. I used steak and used volumes while I was asseriing, so I was eating and not feeling cuddly. If I love beef, I tried it and it was a definite finish.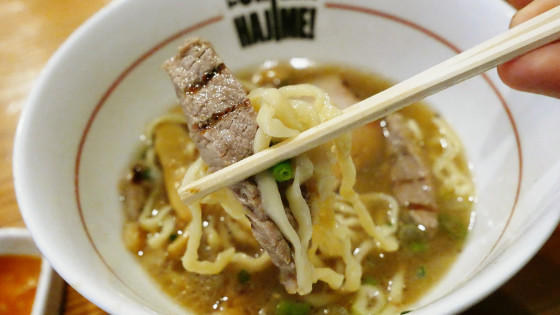 HAJIME's opening hours are from 11: 30 to 15: 00 and from 18: 00 to 22: 30 on Saturdays, Sundays and holidays from 11: 30 to 15: 00 and from 18: 00 to 22: 00 It has become.