Free & Commercial available, pop extremely popular Japanese font "Iron Bottle Gothic"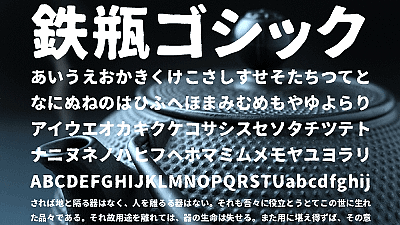 Japanese fonts with a rugged taste like the outline of a bokoboko iron bottle are "Iron bottle Gothic"is. Corresponds to hiragana, katakana, educational kanji, kanji, first-level Chinese characters, second-level Chinese characters, numbers, alphabets, symbols, and can be processed with Photoshop or Illustrator for enjoyment.

Iron Bottle Gothic - Free Fonts Download | Font Freedom | Japanese Free Fonts Free Download
http://fontna.com/freefont/?p=12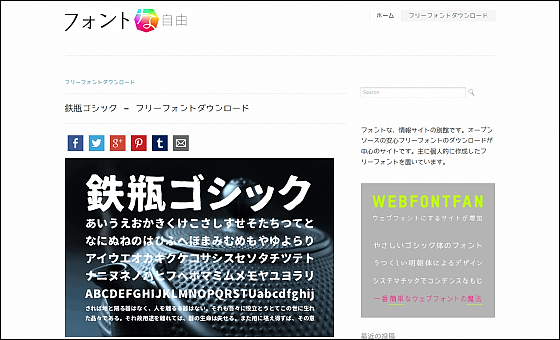 Iron Bottle Gothic is a font with a taste of extremely rugged texture. It is a free Japanese font including kanji for logo design · title · heading which can be downloaded free of charge regardless of commercial or non-commercial use.




◆ Hiragana & Kanji
Because it is rugged font, it can give kanji and hiragana taste.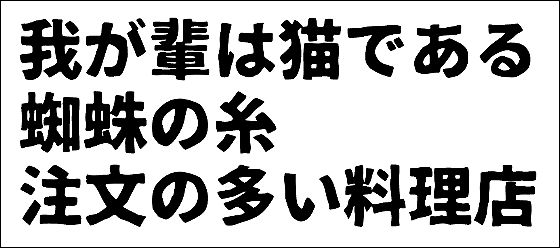 ◆ Katakana
Just by writing writers and titles of French literature in katakana somehow impressively.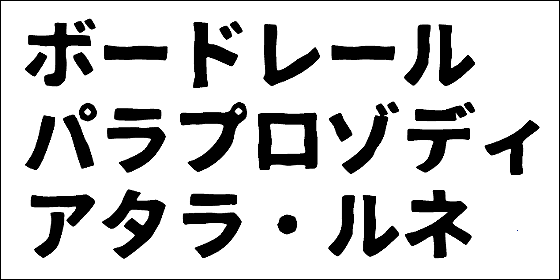 ◆ Alphabet
It corresponds also to English notation.



In addition, Iron Bottle GothicApache License 2.0In order to apply the license to own product, it is OK if it is written as "Copyright [yyyy] [name of copyright owner]".


in Design, Posted by darkhorse_log