Toshiba Announces Windows 8.1 Tablet "Encore mini" with Cheap 13,000 Yen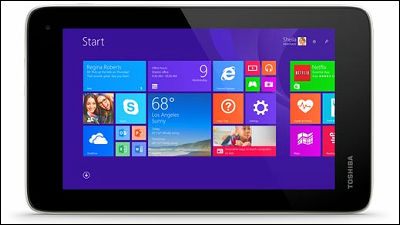 Beginning in Berlin, Germany from September 5, 2014International Consumer Electronics Show (IFA 2014)Prior to Toshiba, how much cheap $ 119.99 (about 13,000 yen) Windows 8.1 Tablet PC with "Encore miniWe announced.

Toshiba Direct | Encore ™ Mini Tablets
http://www.toshiba.com/us/tablets/encore/mini

This is a cheap Windows Tablet PC "Encore mini". The OSWindows 8.1 with BingAdopted.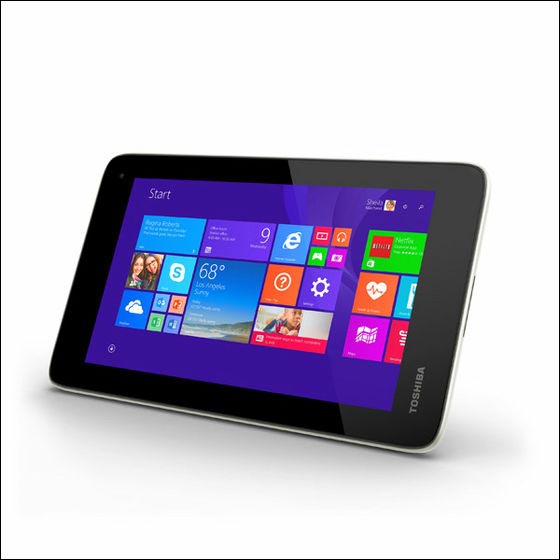 The display is 7 inches (1024 x 600), SoC is Intel Atom Z3735 G (up to 1.83 GHz, 4 cores / 4 threads), 1 GB memory and 16 GB eMMC for storage. It corresponds to 802.11 b / g / n Wi-Fi · Bluetooth 4.0.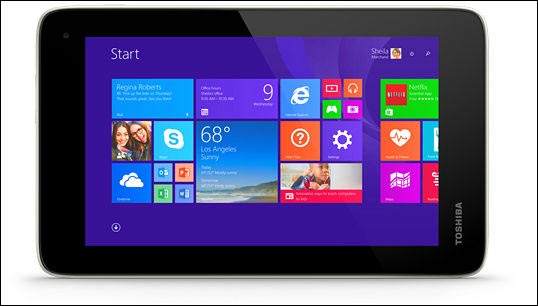 When it is vertical, it looks like this. Maximum continuous driving time is 7.3 hours.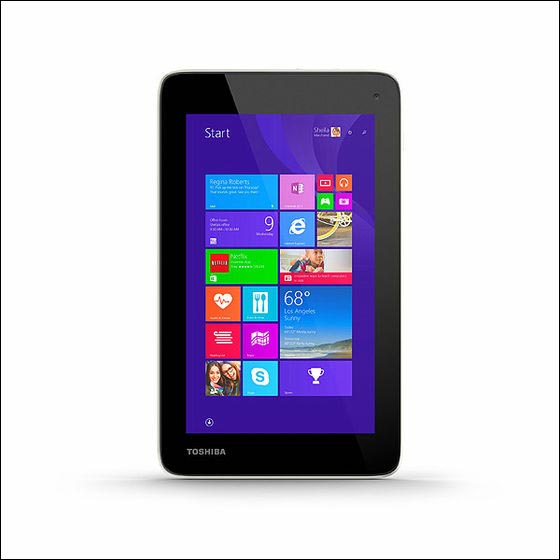 The color is white only. The back is flat at first glance ......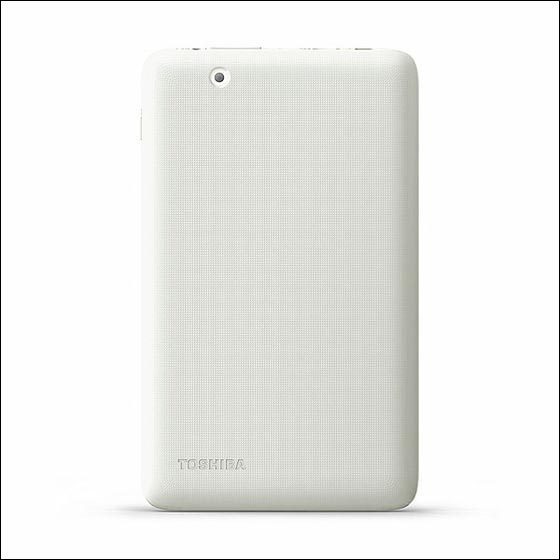 Small slip dots are attached. The rear camera has 2 million pixels.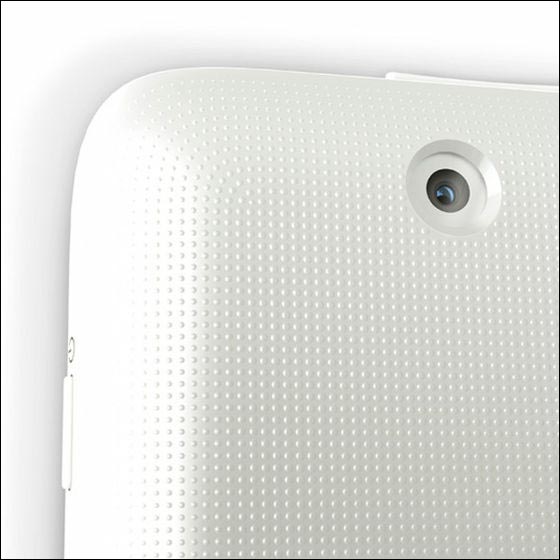 Earphone jack, volume button, microSD card slot (corresponding to a maximum of 128 GB) and a Micro-USB port are mounted on the top of the vertical style.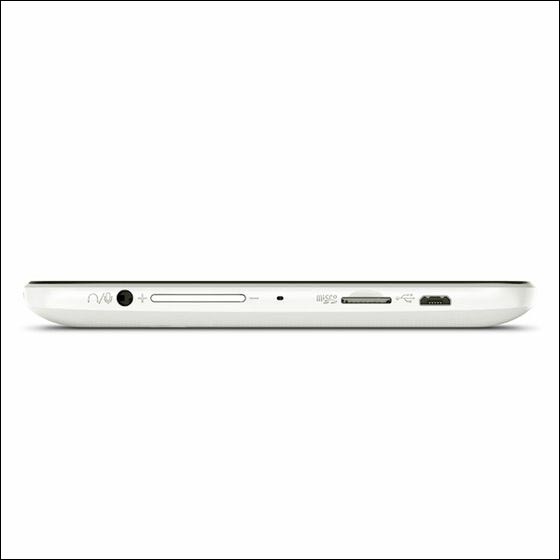 Speaker on the bottom of the vertical style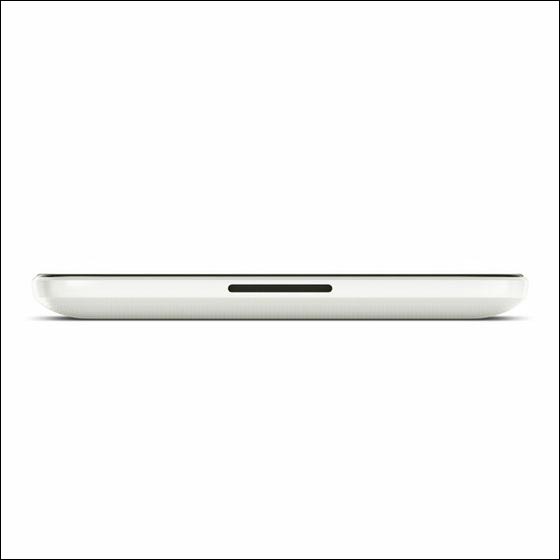 There is a power button on the right side of the side, nothing on the left side.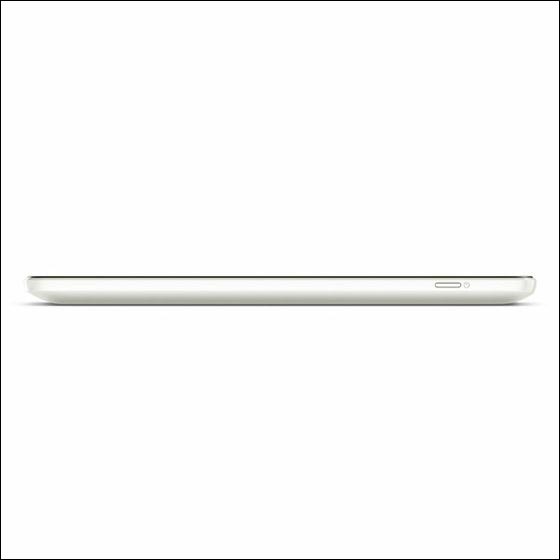 Cheap Windows Tablet Encore Mini can check what actions will be taken in the following movie.

Toshiba's Encore Mini tablet surfaces for cheap - YouTube


Encore Mini is a 7 inch type tablet PC running Windows 8.1.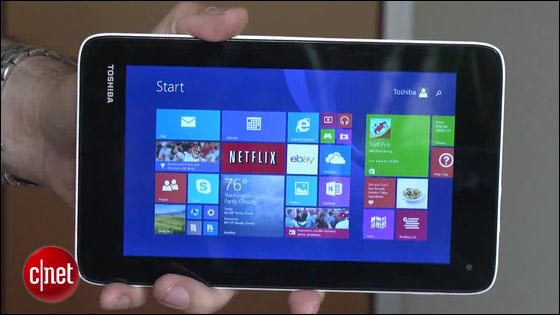 The thickness is like this.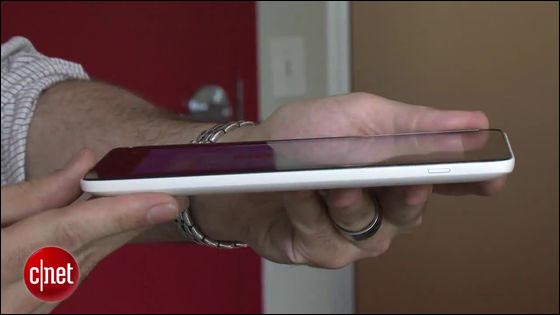 The texture is good.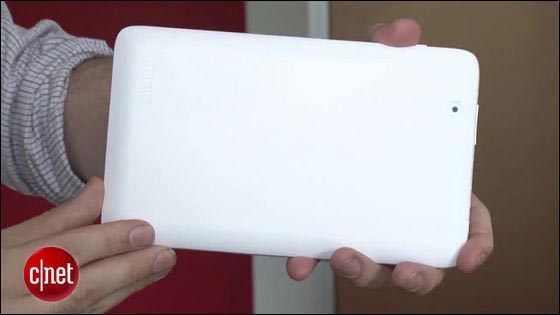 Swipe is also smooth. Encore mini has usage rights of Office 365 for 1 year, and of course, application software for Windows runs.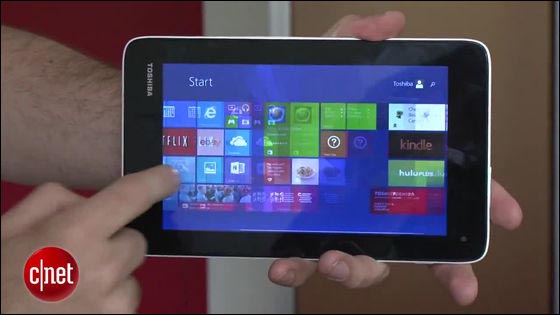 The desktop screen looks something like this.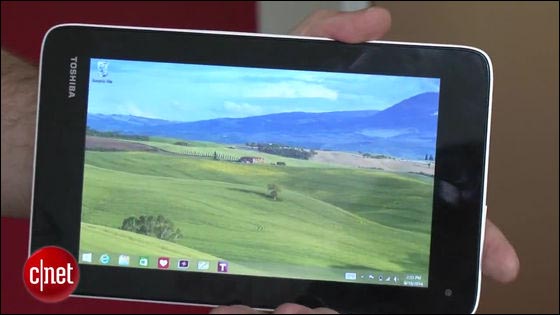 There is also a charm bar.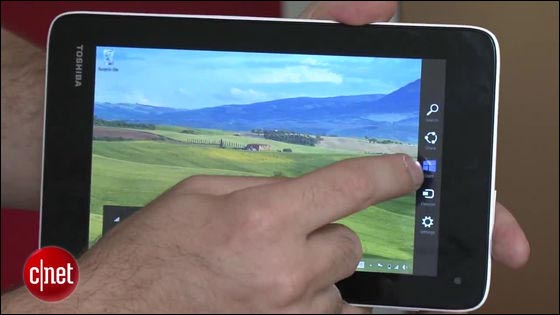 It weighs about 350 g and is reasonably lightweight.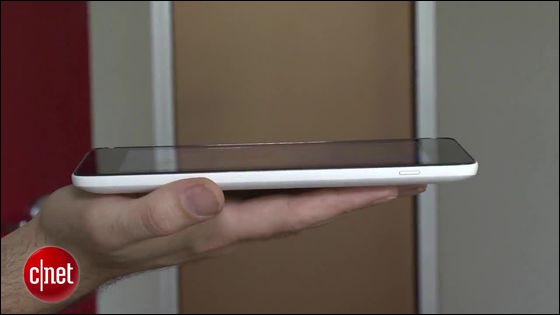 The OS "Windows 8.1 with Bing" adopted in Encore mini is known as "0 yen Windows", but it differs from the regular version of Windows 8.1 only in that IE 11's default search engine is Bing. For your reference, the price of that regular Windows 8.1 (DSP) is at the time of writing the articleApproximately 11,000 yenIt has become.

Already in the United StatesReservation saleIt is noteworthy whether Encore mini which began to be released in Japan.