I tried using the interchangeable lens "Moment" for high-performance smartphones adopting film camera lens technology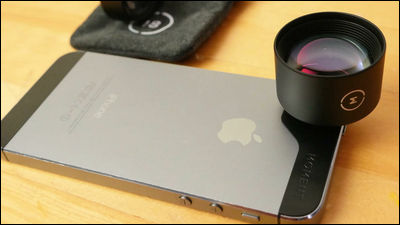 Smartphones such as iPhone 5s and Nexus 5 are equipped with high-performance cameras that can capture as much of a compact digital camera as possible, but because of the high image quality that is not problematic for everyday use, "You can take a little more wide angle Selfish aspirations saying "I wish I could do it" or "I wish I could zoom in just a little is fine" is also frequent. Such a demand for general smartphone is to realize shooting a little severe wide angle & zoom photograph, high-quality interchangeable lens which hand-assembled high performance lens "Moment"Using a smartphone camera, I took a picture that I upgraded further.

Product | Moment
http://momentlens.co/

Moment (2 lens set of lenses) was sent in a brown corrugated cardboard box.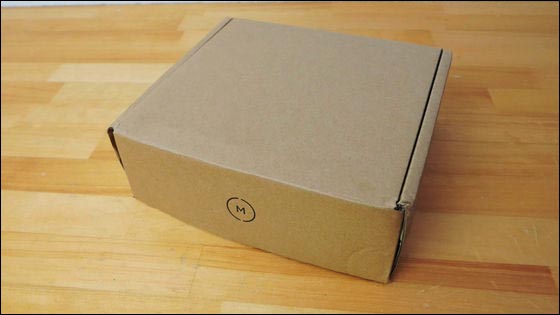 When you empty the box, there are two black boxes inside.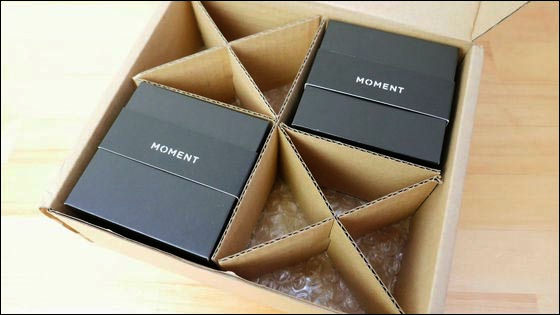 Moment has two kinds of wide conversion lens "Wide" and teleconversion lens "Tele", each one being contained in a box.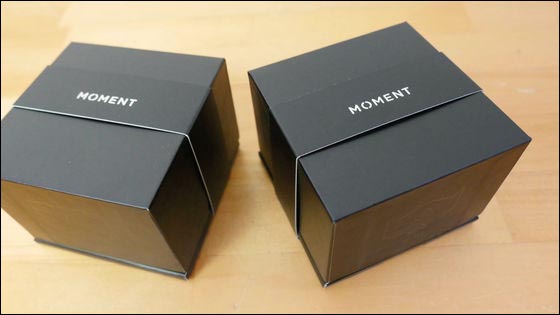 ◆Wide lens
·Appearance check
This is a Wide lens.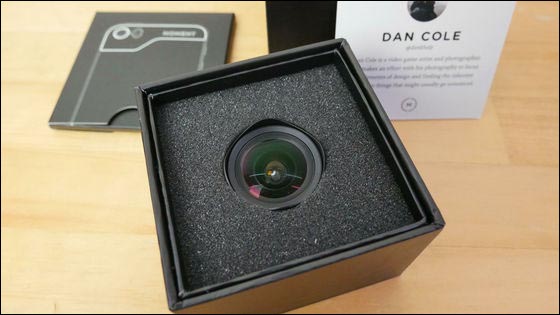 When you take it in your hand, it comes heavily weight. The "real feeling" which is clearly different from the lenses for common smartphones is transmitted as Hijirashi.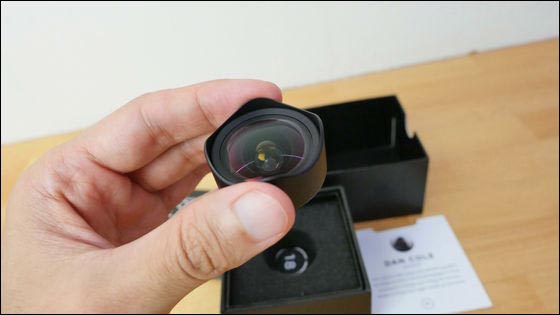 Weighs 44 grams actually. Because the iPhone 5s of a relatively lightweight smartphone is 112 grams, the weight of the Moment lens stands out.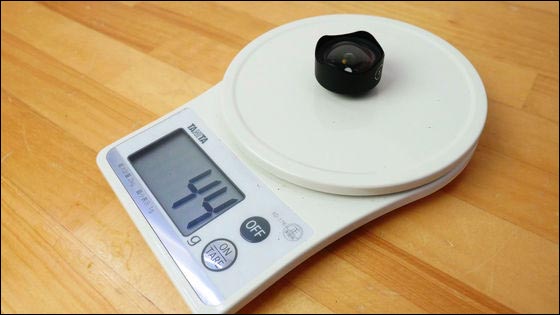 The thickness is about this.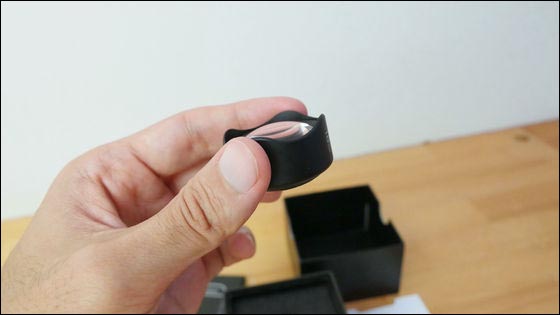 The diameter of the lens is about 3 cm.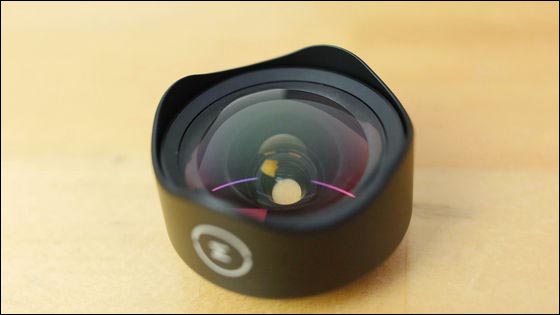 The back of the lens is screwed with this feeling.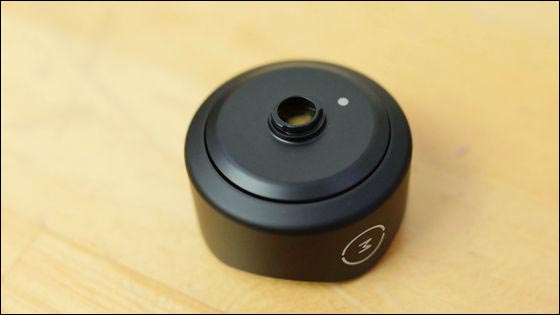 The black package that came with the small box ......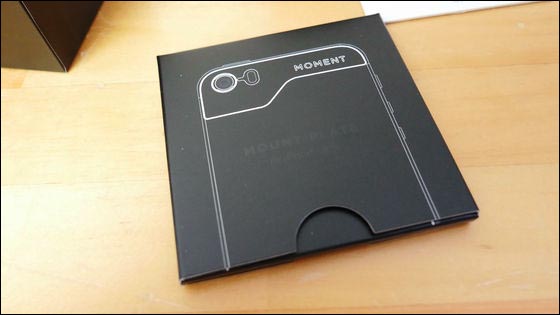 Metal plate "iPhone Mounting Plate" for connecting the accessory iPhone and Moment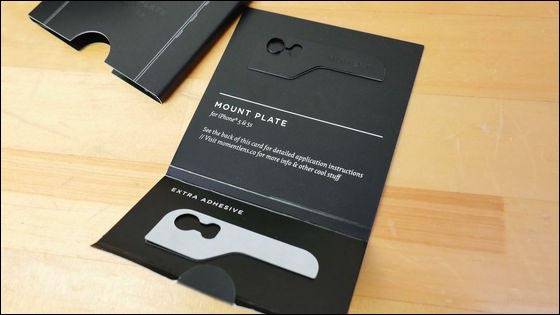 Projection is attached to the metal plate of black color, and it locks the lens by engaging with the screw of the lens.



The back side of the plate is pasted with double sided tape, paste it on the iPhone with a sticker.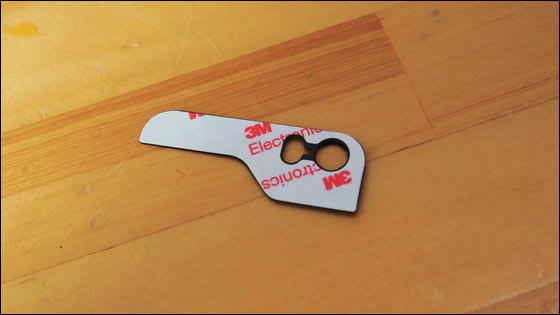 When you paste a plate on iPhone 5s, the size is perfect. There is also a hole for flash.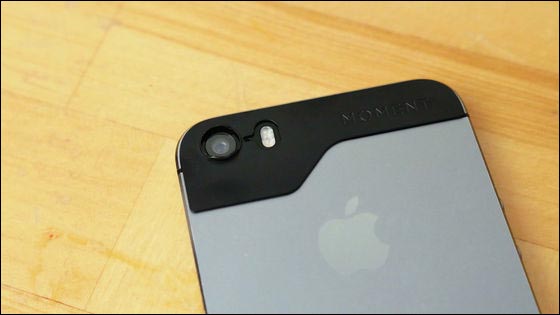 Wide lens can be fixed firmly without wobbling when turning the plate screw. To detach it, simply turn the lens 90 degrees counterclockwise, and desorption is very easy.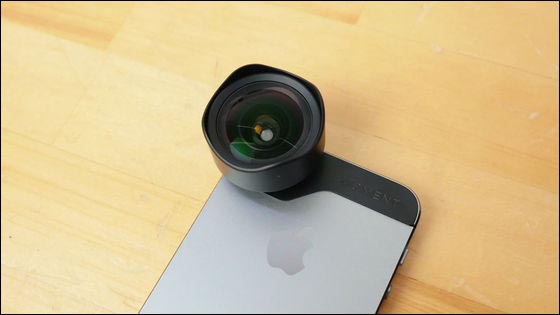 The word "18 mm" is next to the Wide lens. The lens of the iPhone 5s is 30 mm in terms of 35 mm, so if you add "Wide", which is a wide conversion lens of about 0.6 times, the angle of view will be equivalent to 18 mm.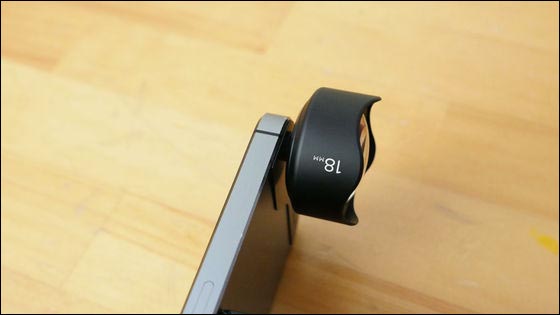 When looking from the side, it makes a lot of effort with such feeling.



Furthermore, since the wide lens adopts a large glass lens in the metal frame and it has a considerable weight, when photographing with iPhone 5s it is necessary to operate so as not to lose balance.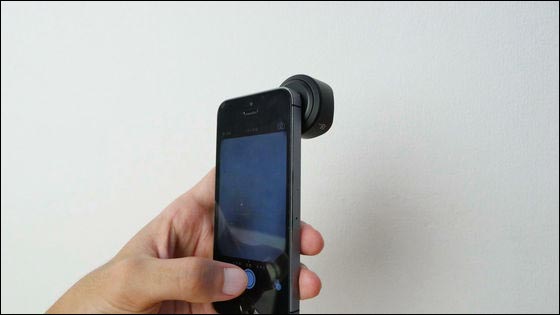 In addition, Moment included a purse bag for carrying.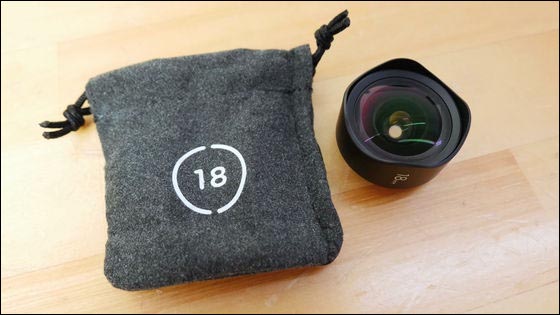 · I tried using
In order to ascertain the power of Moment's Wide lens, as a general wide lensShanghai wholesaler × 0.67 wide lensI tried to shoot and compare the pictures.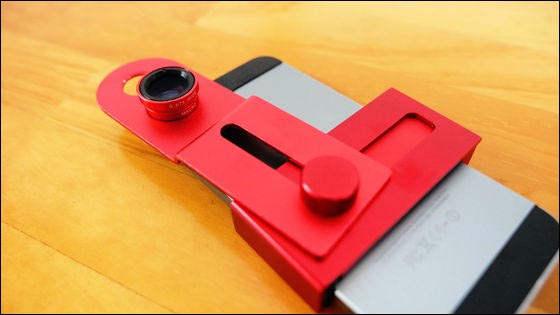 First of all, it shoots normally with iPhone 5s. Let's examine the power of the wide lens based on this.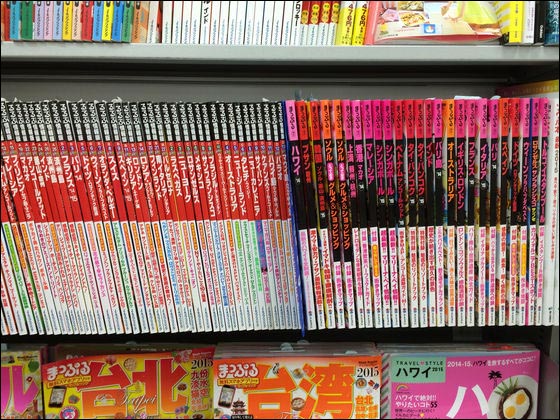 This is a general wide lens. Although the angle of view is certainly up and down in each direction, the distortion is stronger as it goes to the edge.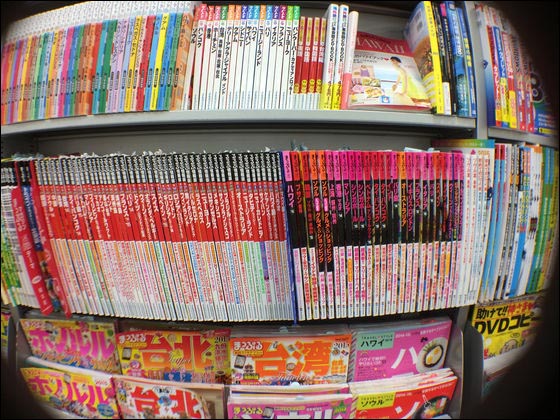 On the other hand, if it is Moment's Wide lens, it looks like this. Although the angle of view is surely raised, there is almost no distortion at the edge.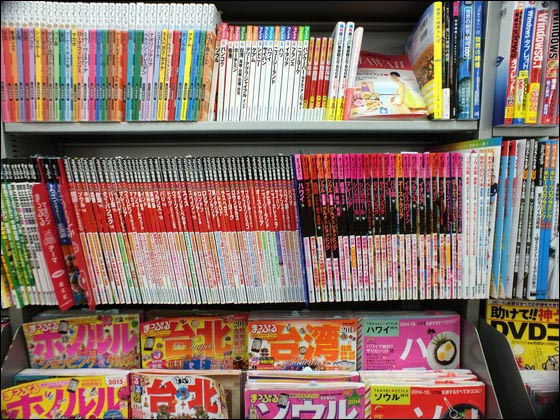 I shot a bike storage place.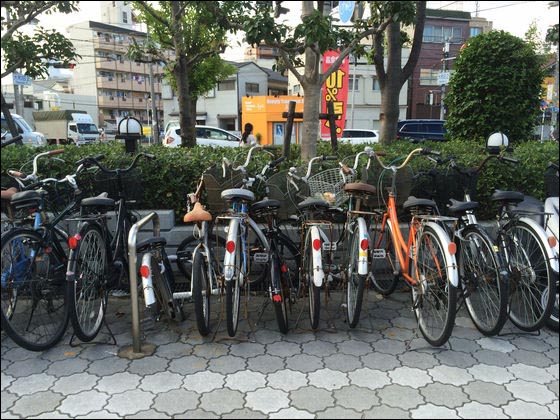 This is a general wide lens. As you go further to the end, distortion is seen.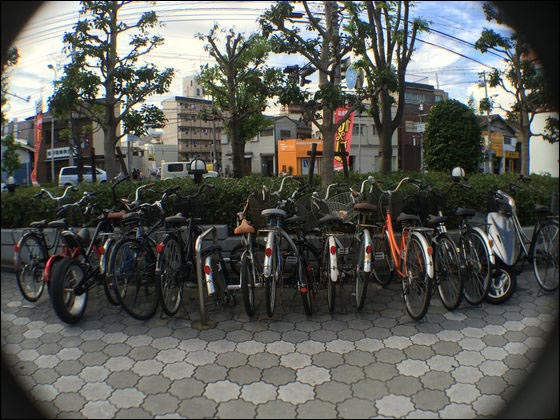 Moment's Wide lens and this kind of photo. As you can see the unnatural distortion was not felt at all.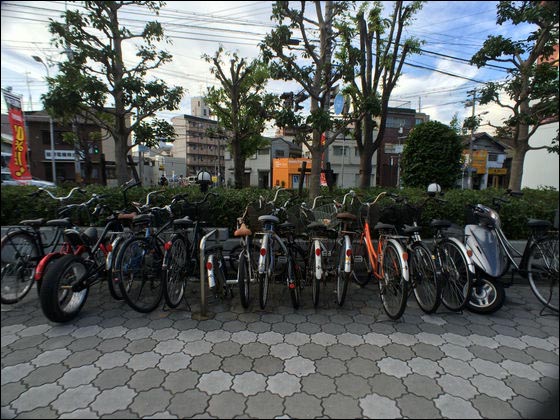 ◆Tele
·Appearance check
Like the Tele lens and the Wide lens, the lens body · iPhone Mounting Plate · Drawstring bag is set.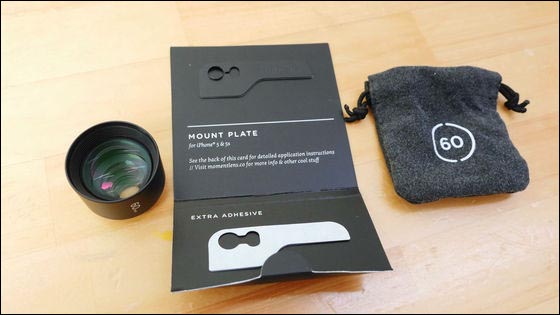 Tele lens for telephoto is like this. Since it is "60 mm", it is a telephoto specification equivalent to "double zoom".



A lens that is thicker than a wide lens.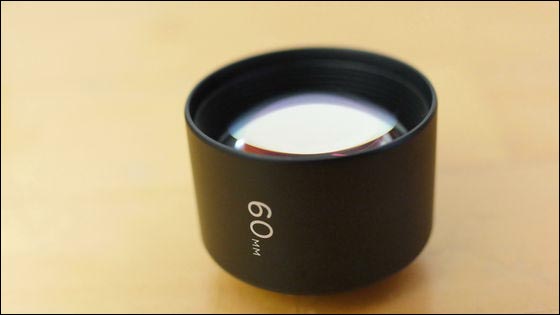 Weighs 50 g in actual measurement.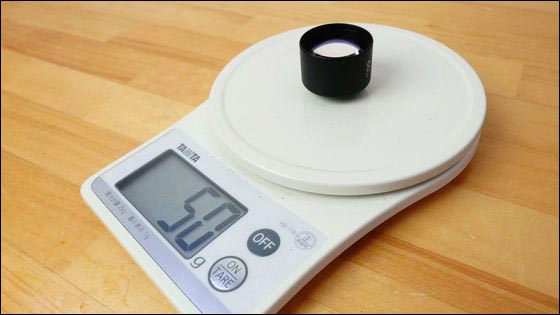 It consists of four lenses.



The back side is fixed type with screw like the Wide lens. Since the screws of the Wide lens and Tele lens are exactly the same type, it is possible to freely attach / exchange Tele lens / Wide lens to iPhone 5s equipped with iPhone Mounting Plate.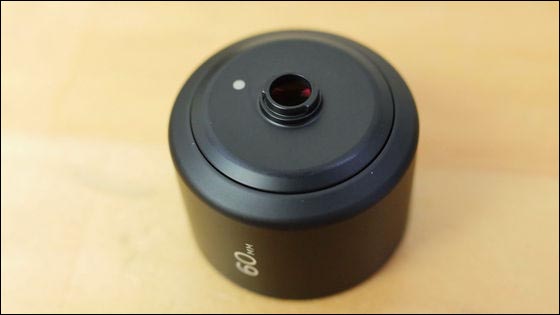 Looking from the side of the Tele lens looks like this.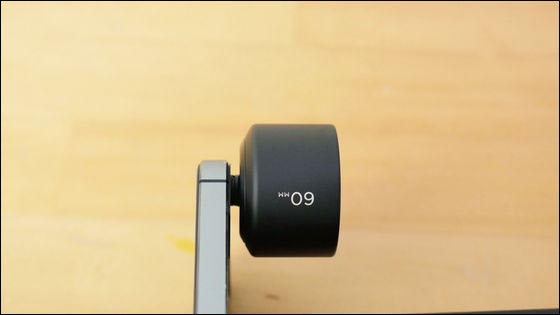 Even from its extraordinary size "true seriousness" is obvious.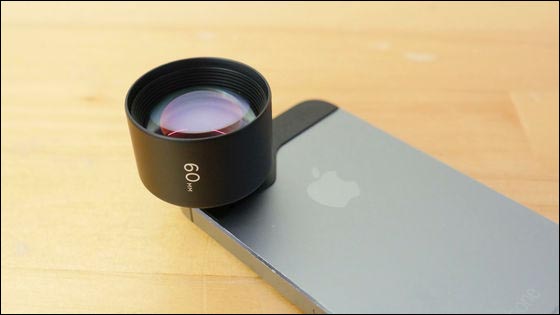 · I tried using
This is the picture taken normally for iPhone 5s.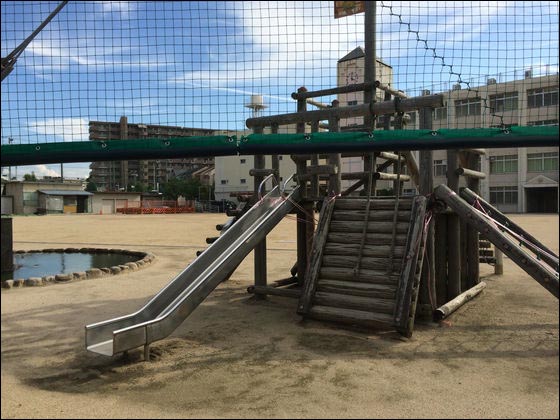 You can zoom with Moment 's Tele lens like this.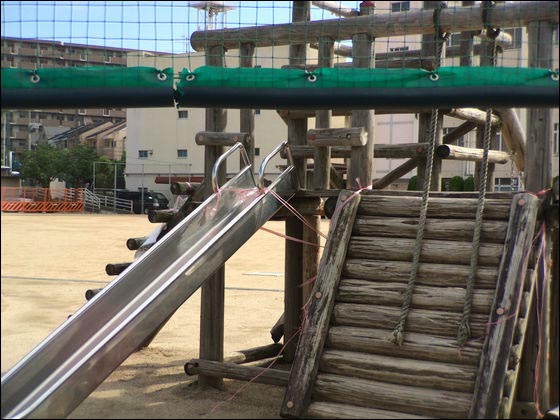 A subject far away ......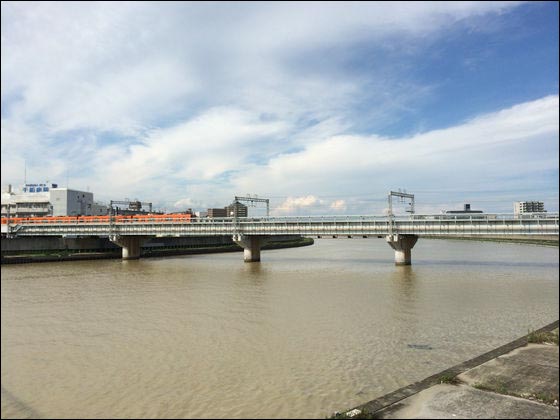 You can shoot clearly with this kind of feeling.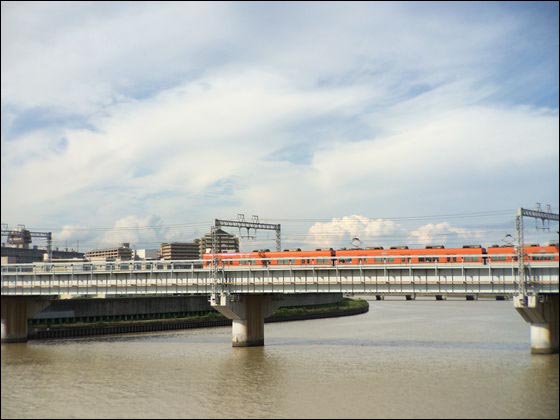 ◆Impressions
The technology of the movie camera lens was introduced, and the interchangeable lens for smartphones "Moment" which was assembled by hand by high performance lens one by one, in terms of performance it is high enough to be compared with other detachable lenses , The texture was full of luxury and it was a gem without a mistake that it would satisfy possessive desire.

In addition, if you have installed the Mounting Plate correctly on your smartphone, you can quickly remove and replace any of the Wide & Tele lens quickly, so keep both lenses in your pocket and use them appropriately according to the scene Easy as well.

However, Mounting Plate currently has only three types for iPhone, Nexus, Samsung's Galaxy, and it was not possible to attach Mounting Plate for iPhone to rounded smartphone such as Nexus 5 .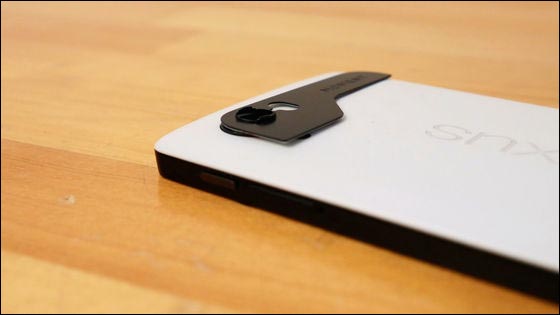 However, there are times when you can use it with a flat back smartphone, and in Nexus 4 you could use the iPhone Mounting Plate without sacrificing the flash function.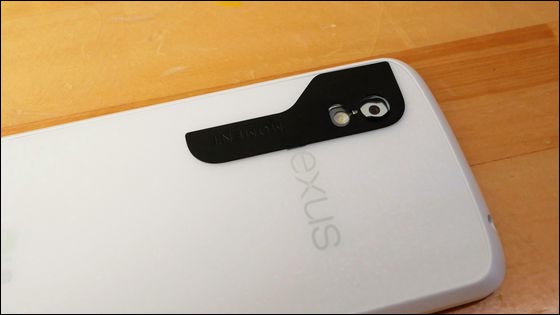 The high-performance interchangeable lens "Moment" is $ 79.99 (about 8200 yen) for each Tele and Wide lens, and the Mounting Plate for iPhone, Nexus, Galaxy is $ 9.99 (about 1000 yen), and it is reserved at the official site It is on sale.

Product | Moment
http://momentlens.co/