A novel wind chime ``UFO wind chime'' review where you can see people being sucked into a spaceship


' UFO wind chime ' is a wind chime that is one of the summer traditions, made by combining the idea of too new idea and the technology of 'casting' which is a traditional industry. Displaying it on the windowsill not only allows you to hear the clear tones of brass, but it also makes it possible to see people who are about to be taken along by the mysterious light from the spaceship.

UFO Wind Bell | 'Nousaku' Official Mail Order Site

http://www.shopnousaku.com/shop/item_detail?category_id=154382&item_id=838712
Amazon.co.jp: Nousaku UFO Furin Nickel [Brass] 101401: Home & Kitchen
This is the package. Although it is a wind chime, it is somewhat stylish.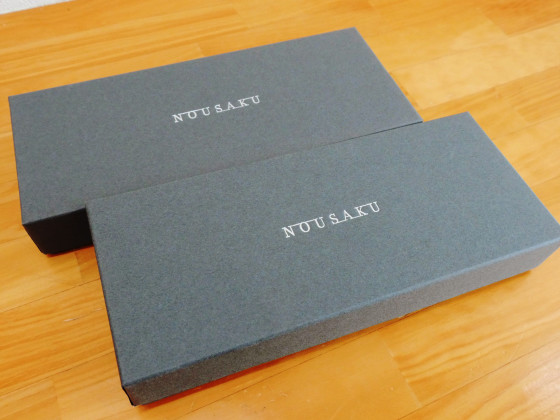 Pakari.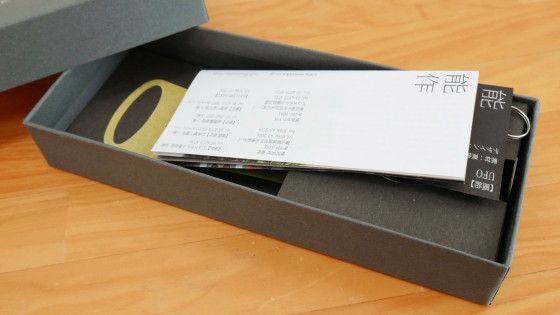 According to the instructions, the UFO wind chime is made of brass with a copper:zinc ratio of 3:2, and is made using the technology of 'casting', which is a traditional industry in Takaoka City, Toyama Prefecture, and you can enjoy the clear tone unique to brass. You can do it.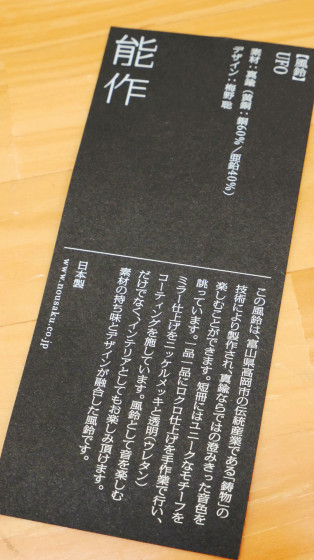 In Nousaku, not only brass but also small items made of tin or bronze are used.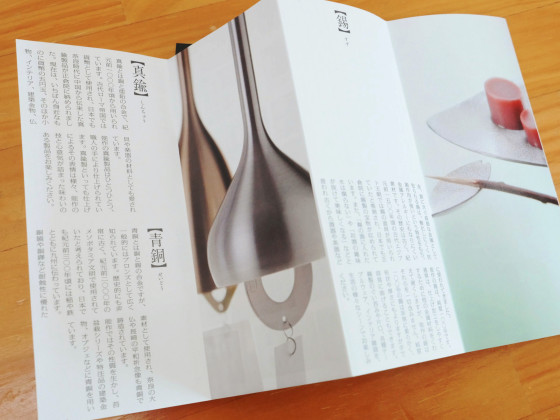 The contents of the box look like this.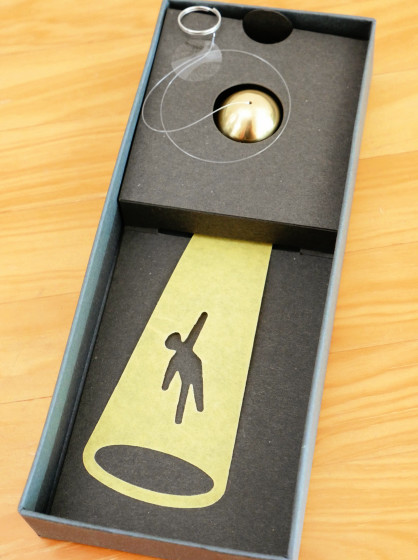 There are two types of wind chimes: nickel and gold.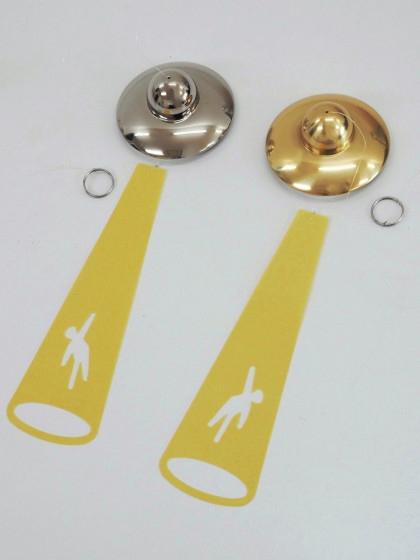 A person who is kidnapped by strips.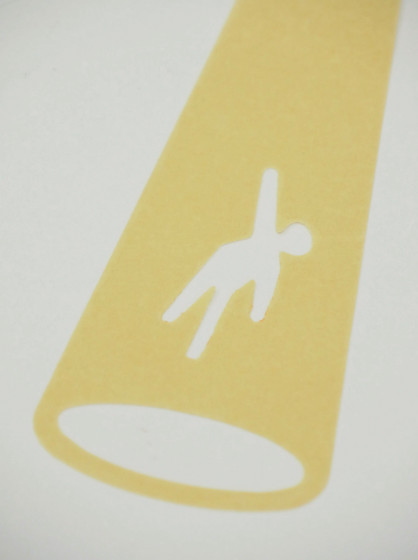 A ring is attached to the tip of the thread, so it seems better to prepare something to hook such as an S-shaped hook when using it on the window side.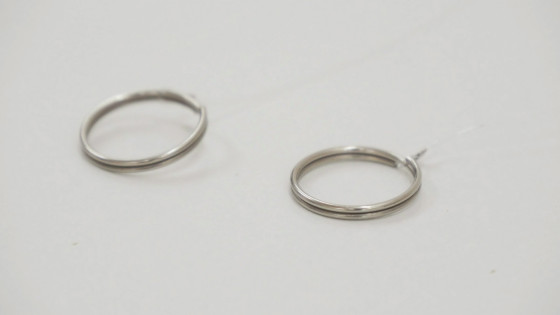 The tongue of the wind chime is wrapped when it arrives...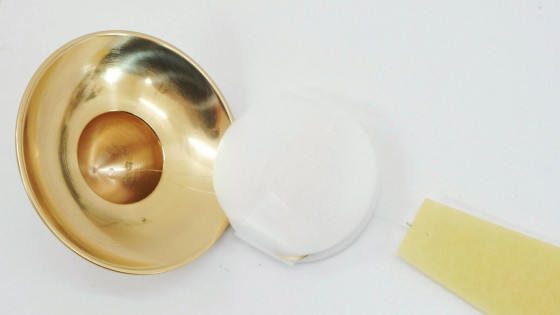 Opened. Something like a beard appeared.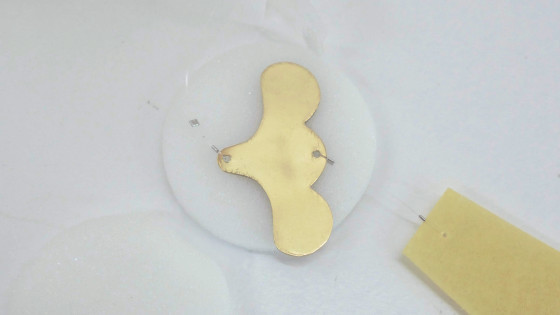 It looks like this when you hold it in your hand and hang it.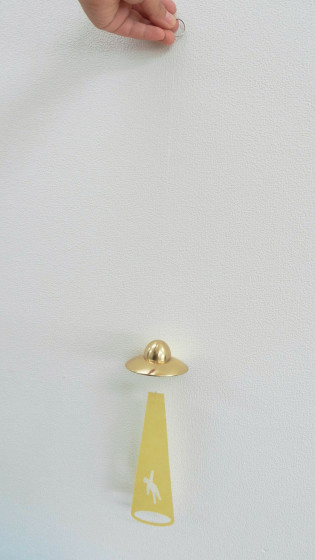 It has a slightly beard-like tongue, but if you hang it down, it looks like a UFO from anywhere.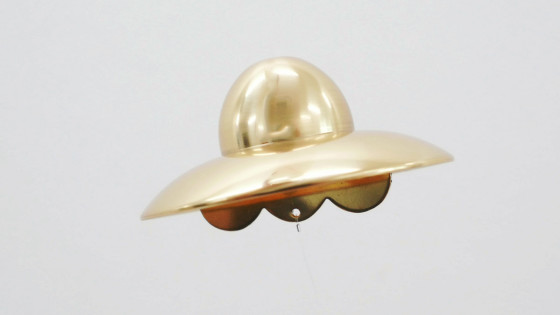 So I hung it by the window.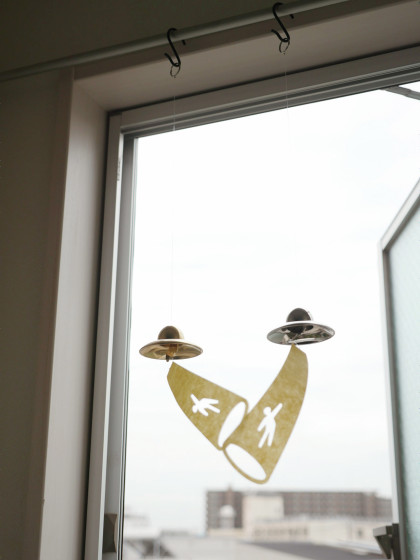 A strip that flutters in the wind. With the sky in the background, you can see a person being kidnapped by a spaceship through the window.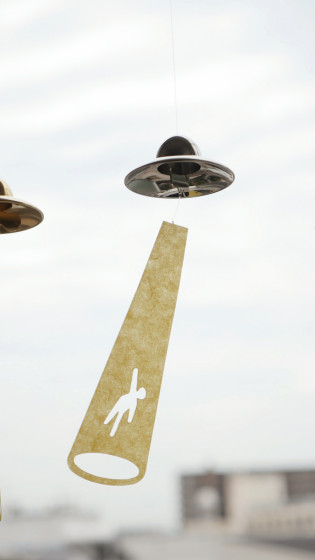 You can see the clearer tone of the wind chime from the following movie.


I tried using ``UFO wind chime'' where UFO invades windows-YouTube
A cool brass tone echoes from the spaceship.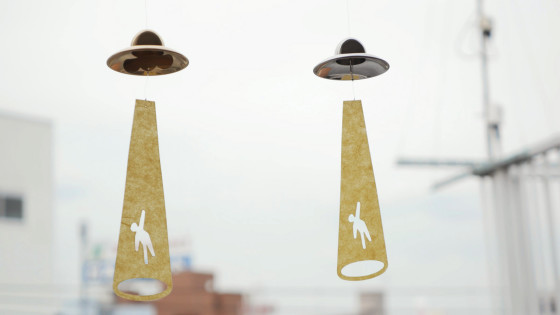 It looks like this when viewed from above.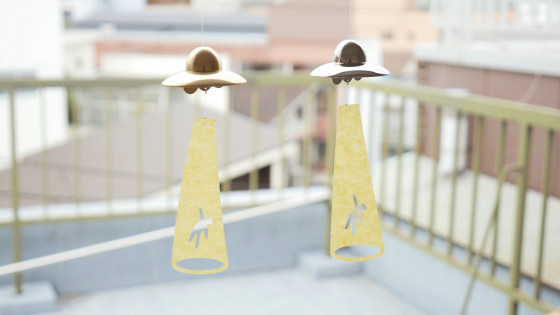 The cool tone is good, but the interior is unique, so you can enjoy it even in a windless place.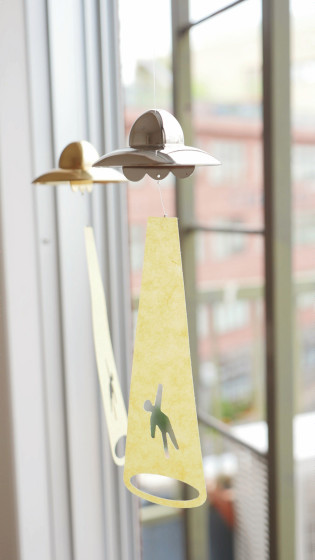 The price is 5400 yen including tax.

Amazon.co.jp: Nousaku UFO Furin Nickel [Brass] 101401: Home & Kitchen

UFO Wind Bell | 'Nousaku' Official Mail Order Site
http://www.shopnousaku.com/shop/item_detail?category_id=154382&item_id=838712