Personal computer desk which can be folded into a dice type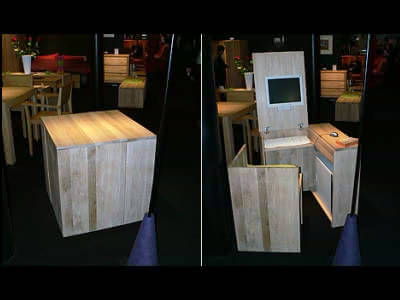 I do not know what intent it is to make this shape, but it is a huge impact anyhow.

Details are as below.
Moco Loco: Maison & Objet 2006: MTI Impex

When using a personal computer this is like this. An ordinary desk except where the monitor is embedded.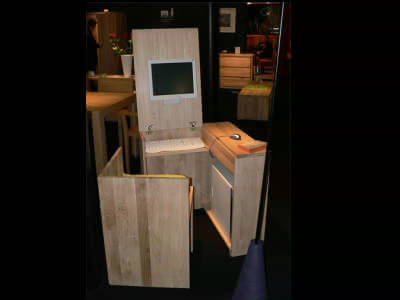 It is seen from behind. What is the wiring like?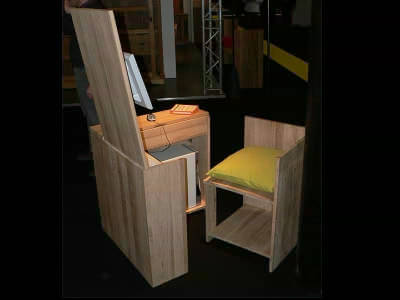 It folds and it becomes like this. It looks like just a wooden box.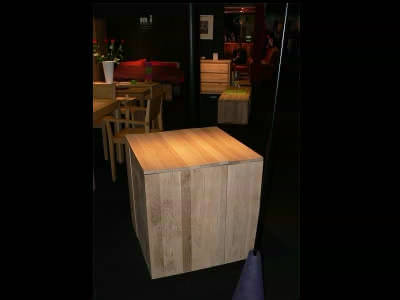 People who do not want to know that there is a personal computer at their home may be useful.