Fantastic room light "Luna" review that can place and hang the full moon in the room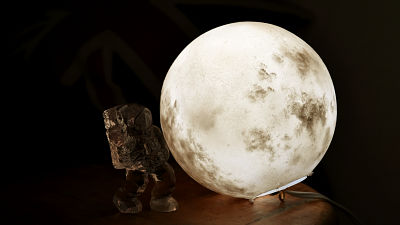 Inviting investment in Indiegogo of the cloud funding platform,We gathered over $ 758,000 (about 81 million yen) at the target price of $ 40,000 (about 4.3 million yen)Popular room light is "Luna"is. I invested in Luna that I can put a beautiful and fantastic full moon in the room and hang it, and finally the real thing reached the editorial department, so I tried using what it is like.

Acorn Studio
https://www.acorn.space/

The full moon type room lamp "Luna" arrived in a box like this.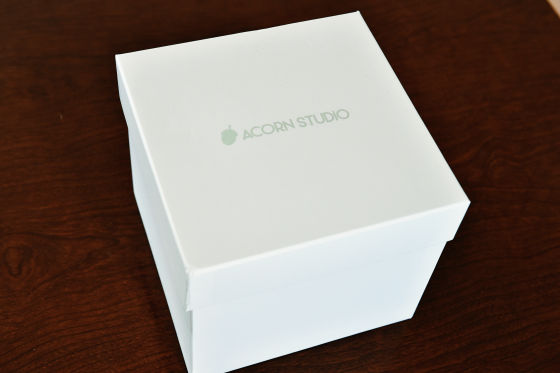 When opening it, the astronaut's toy and extension cable, Luna body was included.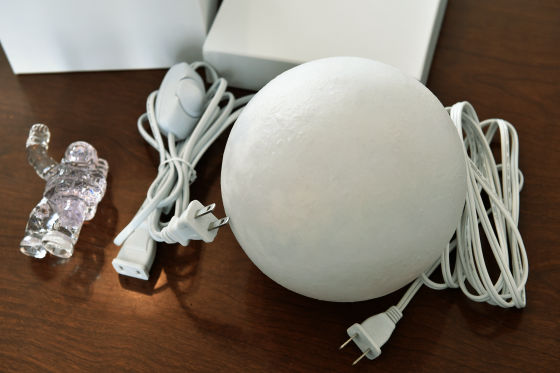 This is Luna body. If you scratch your eyes you can see a pattern of the moon, but in a bright place it is just a ball at first glance.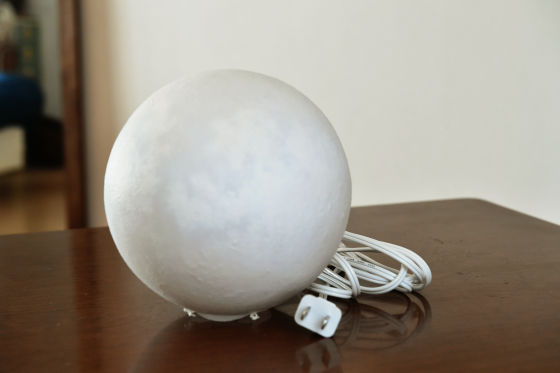 As you approach, you can see that there is some decoration on the surface.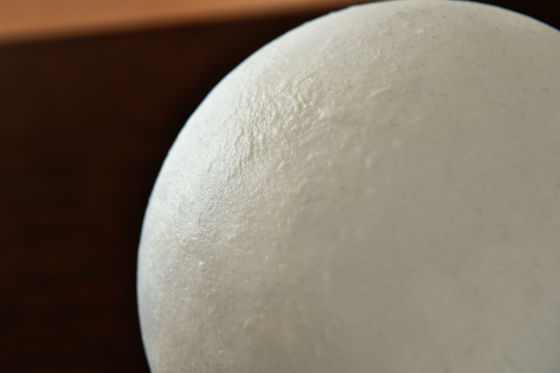 There are types of diameter 8 cm, 15 cm, 30 cm, 40 cm, 60 cm in Luna, but those of 15 cm in diameter were purchased this time.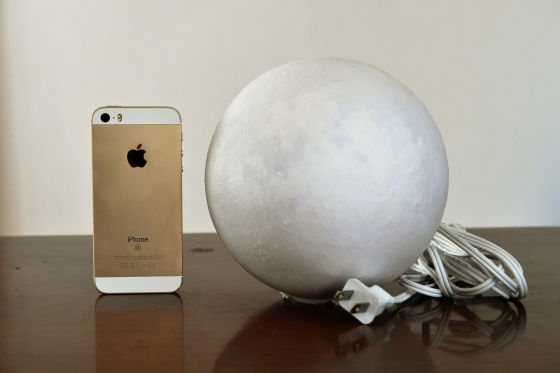 It is a size that even a woman can hold with one hand.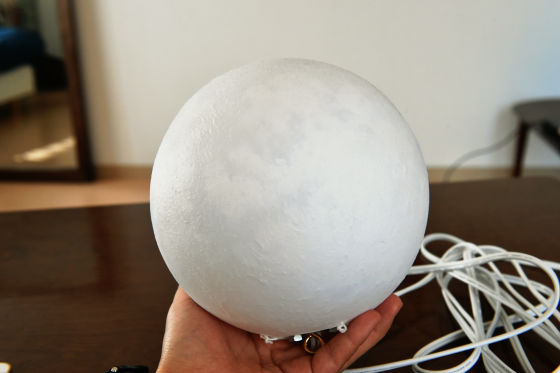 The connection part with the cable looks like this. Originally it seems that the lamp shade and the bulb plate are clamped in 4 places, but 2 parts were damaged during delivery. Self-repair is necessary with wire etc.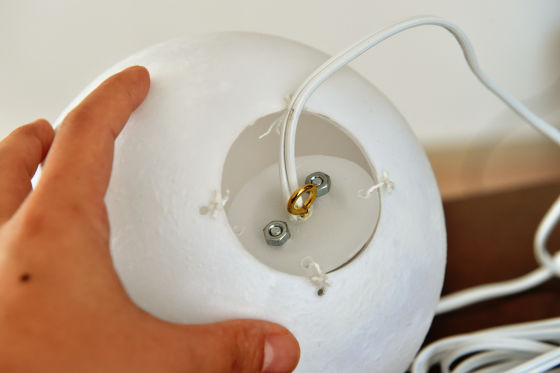 This extension cable was attached to the main body of Luna.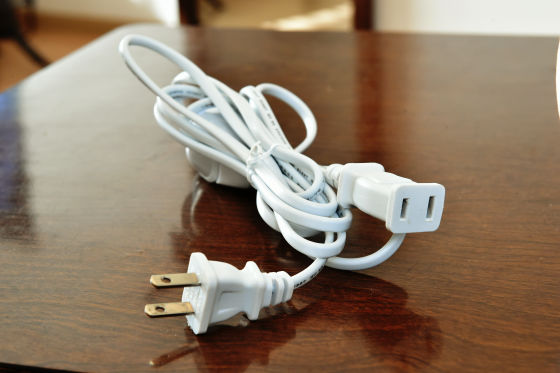 When connecting with the plug of the cable of Luna body ......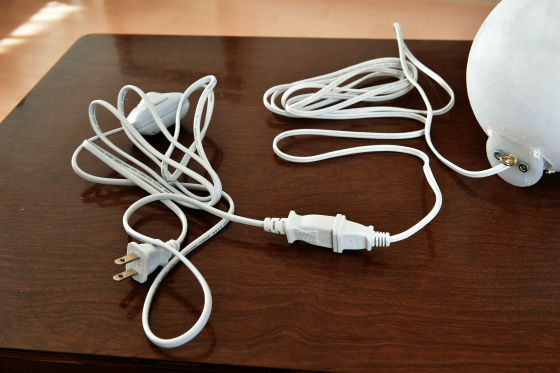 It is possible to adjust the brightness level stepwise with the knob.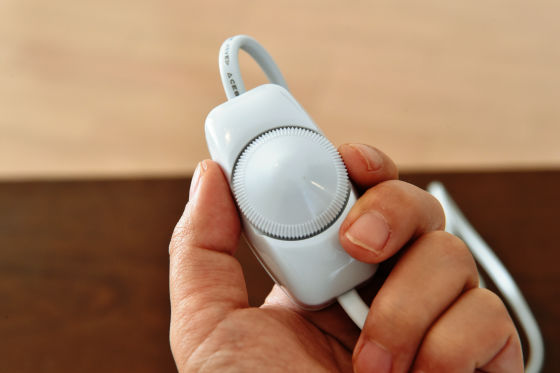 Although Luna is a product made in Taiwan, it can be used without conversion plug even in Japan outlet. Corresponding voltage is 110V - 220V.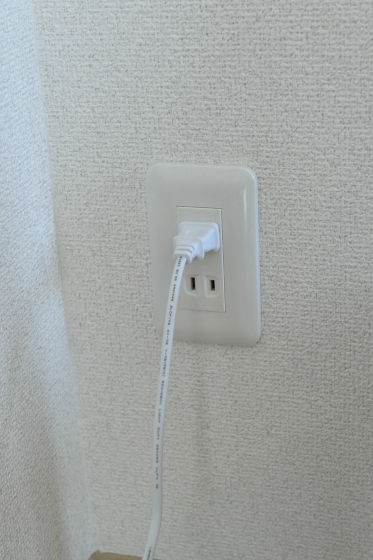 In fact, I tried to put it in the room. If you are in a bright room, you are likely to be told that "Why are you putting the ball in such a place?" ...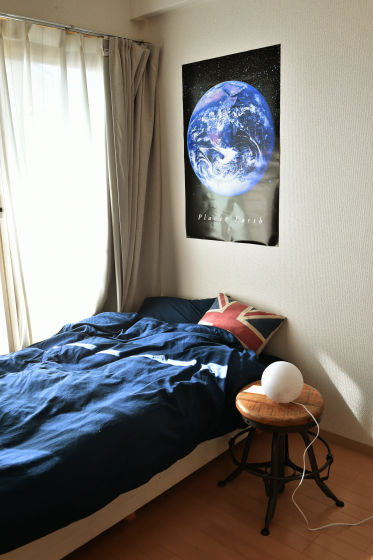 When the room was darkened and lights were turned on, the full moon appeared.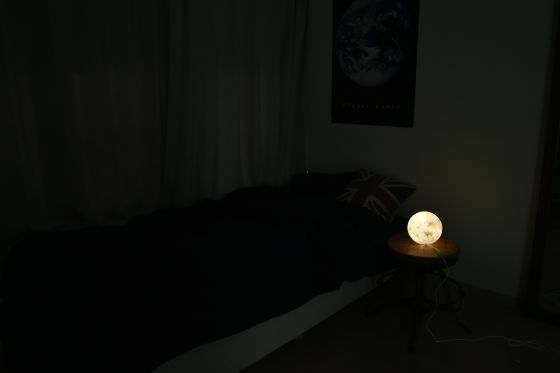 Although the pattern on the surface of Luna is not true to the craters of the actual moon, it is very beautiful and quite roomy in Moody.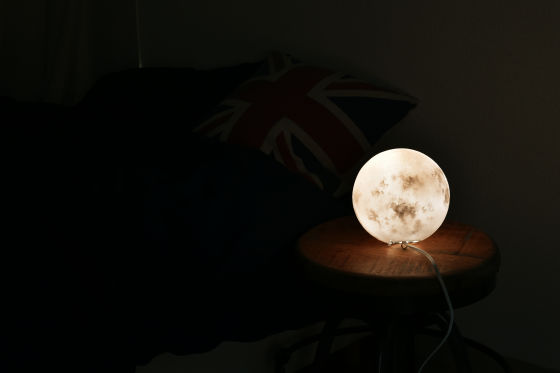 The pattern is totally different depending on the viewing angle, showing various facial expressions.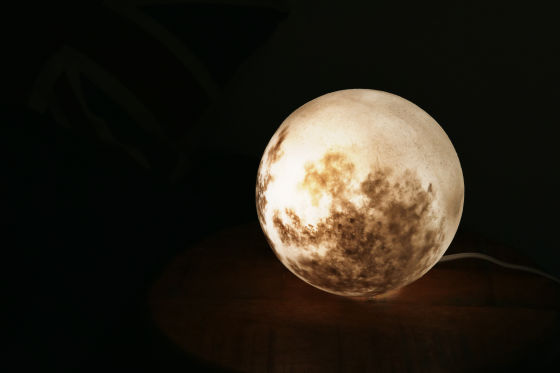 Although you can see a little seams when you add a light, it is almost noticeable to use as a room light.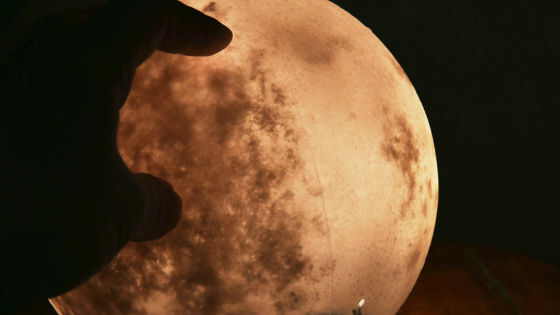 You can see from the movie below how appearance of dimming and the whole lamp is like.

Fantastic room light "Luna" review like the full moon review - YouTube


However, because it is not stable with the circle, it seems necessary to purchase a separate stand etc. when you want to secure firmly in one place.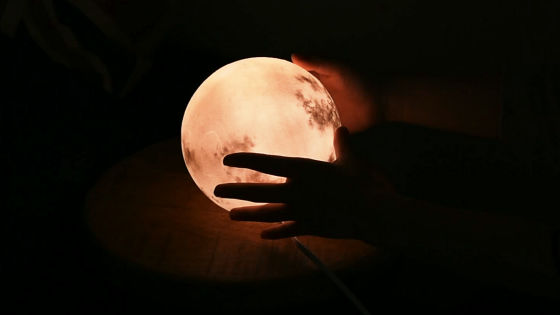 Also, since Luna also supports hanging, you can hang like this if you have only a hook.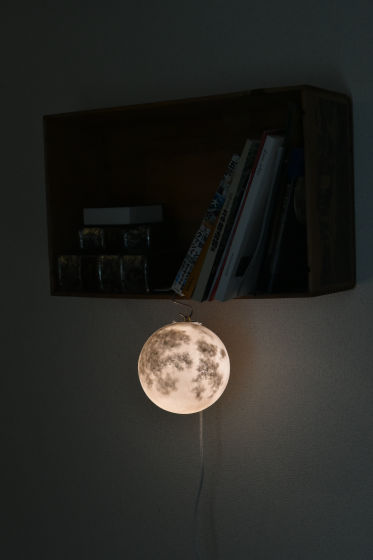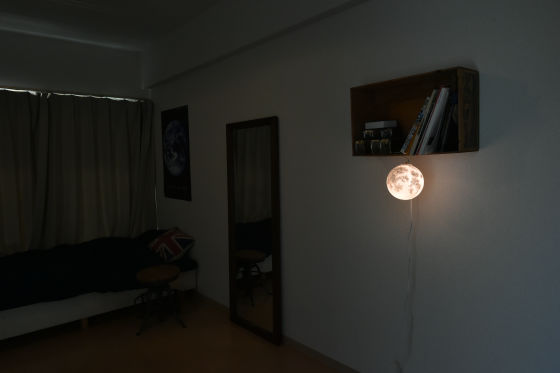 Luna is 80 dolls (8,500 yen) in diameter 8 cm, 170 dollars (15 thousand yen) in 15 cm, about 340 dollars (36 thousand yen) in 30 cm, 450 dollars in 40 cm 48,000 yen), 60 cm ones are $ 910 (about 100 thousand yen), reselling on sale at the time of article creation. A separate shipping fee is required when shipping to Japan is done. When it was placed in a bright place it looked somewhat cheap, I felt a bit of the sweetness of making, which is common in products produced from cloud funding, but the impression when lighting the room in the room was great is. When I put it in the room I definitely seemed to be able to create a romantic atmosphere and a cosmic atmosphere.

Luna - Acorn Studio
https://www.acorn.space/products/luna?variant=21441101575