"Sense" to automatically record all the sleeping environments so as to sleep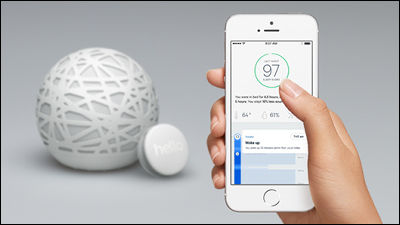 Sleep is an important act to feed daily energy, but when sleeping, it is hot and humid place, the quality of sleep is deteriorated in dusty place. Even though I thought "I can not get tired even if I sleep and sleep!" Although it is difficult to notice the environment while sleeping, it is not easy to notice, but as the user sleeps by incorporating various sensors, behaviors · noises · Detects up to fine particles that are the source of brightness, temperature, humidity and allergy, displays data during sleep on the application of smartphone, a device that can get an appropriate sleep cycle is "Sense"is. Currently we are seeking investment with Kickstarter.

Hello
http://hello.is/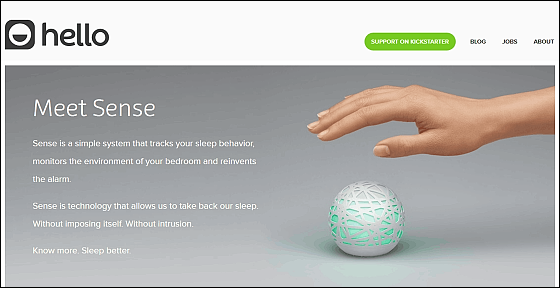 You can see what kind of product Sense is available from the following movie.


The round device on the side table of the bedroom is Sense.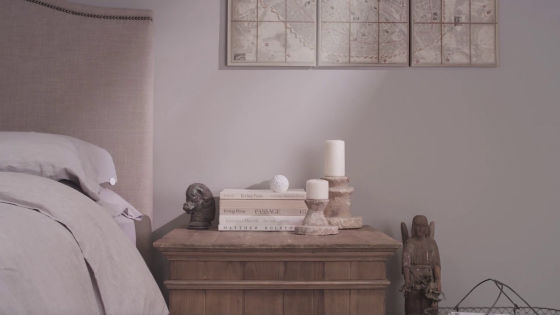 As usual I got to sleep ...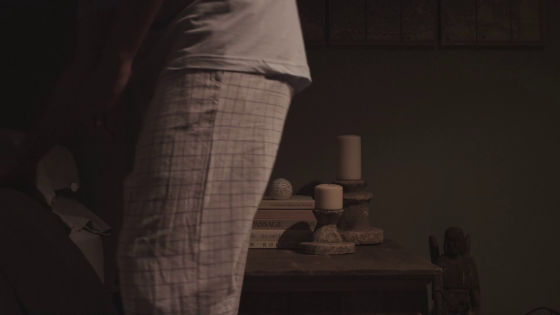 Sense glowed green. With this, Sense records all of the behavior of the user during sleep, sound, room brightness, temperature, humidity, fine particles such as pollen which becomes an allergen.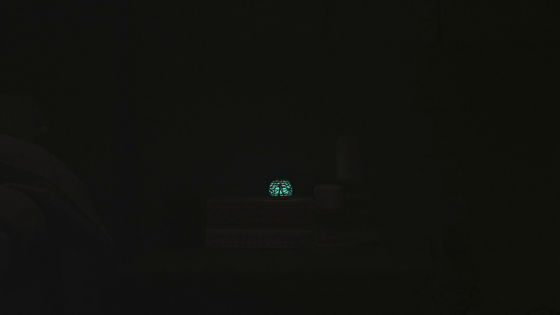 Wake up and check your smartphone.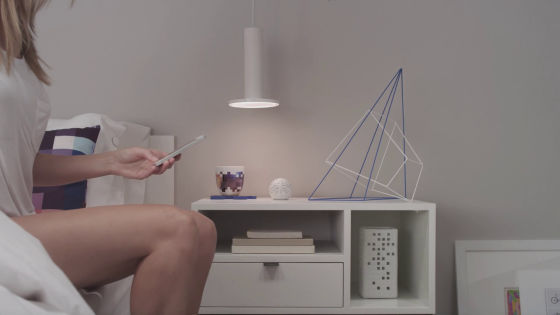 As you record all the sounds while sleeping, such as "sound when garbage truck arrived at midnight" through the application, you can grasp at which time period the quality of sleep deteriorated . The application is compatible with iOS · Android.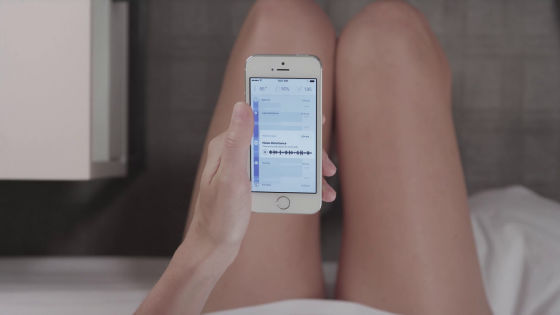 It is not necessary to turn on / off the power supply of Sense by pressing switches and buttons, just by holding your hands OK.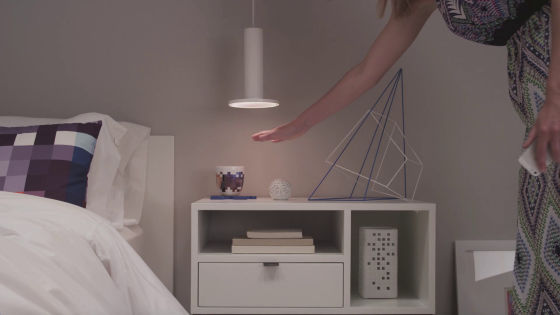 Depending on the data to be accumulated, it is possible for the application to know if the user is getting good sleep ... ....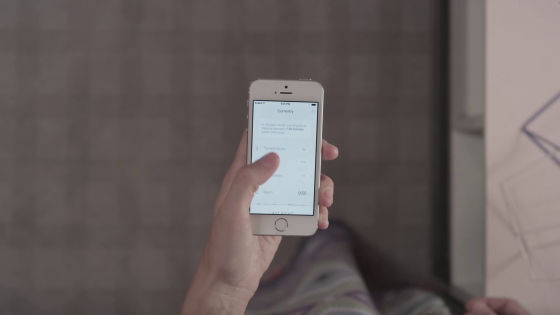 It is displayed as the following "sleep score last night: 97 points".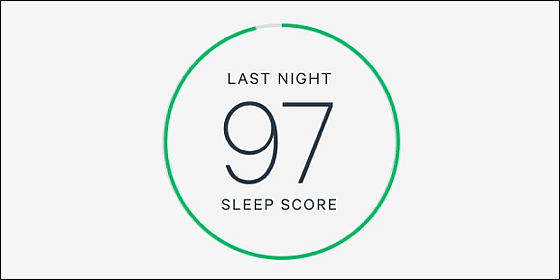 The normal alarm clock is just a momentary sound at the set time, but the Sense is equipped with the "smart alarm function", and if you set the wake-up time with the application, it fits pleasantly according to the user's sleep cycle Sense said that it will sound an alarm by reading the timing that can happen. You can stop the alarm just by holding your hand.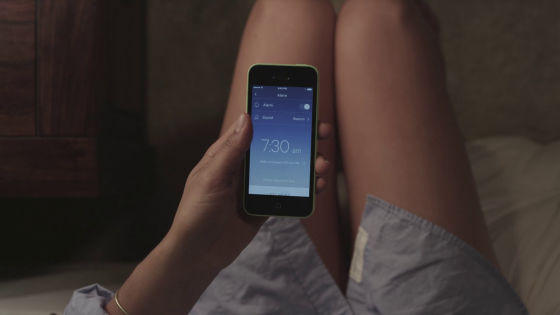 Various sensors are built in Sense, and it is possible to accurately record the user's sleep cycle. The built-in sensor is ambient light sensor · temperature / humidity sensor · particle sensor · proximity sensor, and also has high sensitivity microphone · speaker. Communication standard supports Wi-Fi · Bluetooth LE.




In addition, the Sense main body also comes with a clip type device "Sleep Pill" attached to a pillow. Sleep Pill has a built-in 6-axis accelerometer and gyroscope, which allows users to detect even a small amount of behavior. Battery charging etc. are also unnecessary.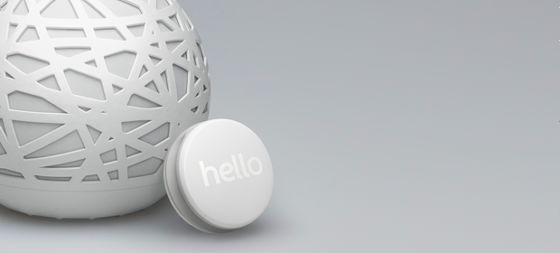 With the size that does not get in the way even if it is attached to the pillow, when the Sense main body operates it is a low power consumption standardANTA mechanism to automatically wirelessly communicate with.




By transmitting these sleeping data detected by these two devices to the application, it is possible to know the appropriate sleep cycle and get the "best sleep" that can get up without stress.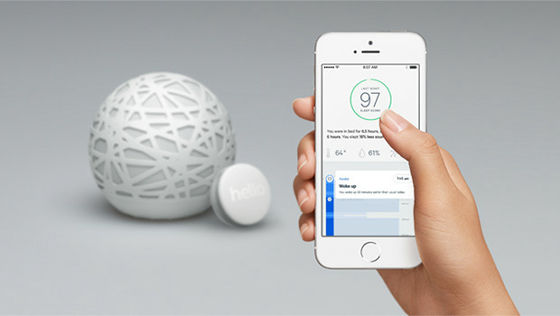 In addition, products that you can get when you invest in the project of Kickstarter are as follows. The color can be selected from two colors, white and charcoal.

· $ 99 (approx. 10,000 yen):Sense × 1 + Sleep Pill × 1, regular price 129 dollars (about 13,000 yen)
· $ 129 (approx. 13,000 yen):Sense × 1, Sleep Pill × 2
· $ 149 (approx. 15,000 yen):Sense × 1, Sleep Pill × 1, T-shirt × 1
· $ 399 (approx. 40,000 yen):Sense × 5, Sleep Pill × 5
· 1000 dollars (about 100 thousand yen):Order one Sense of original color to designer
· $ 5000 (approx. 50,700 yen):Invited to the office of San Francisco, you can organize your own Sense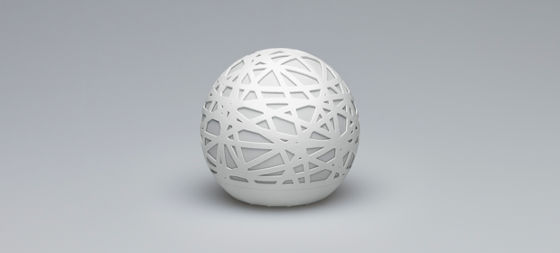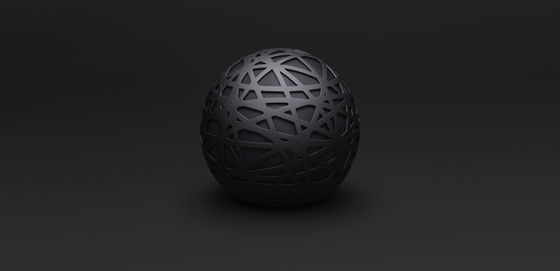 Product shipments are scheduled around November 2014, and shipping outside the US requires a separate $ 15 to $ 20 (about 1500 to 2000 yen). The deadline for investment is 18:53 on Friday, August 22, 2014.

Sense: Know More. Sleep Better. By Hello - Kickstarter
https://www.kickstarter.com/projects/hello/sense-know-more-sleep-better



· Continued
I recorded all the sleeping environments and sent a good sleeping life using "Sense" which is awakened comfortably with the smart alarm function - GIGAZINE