How to make your own ultra-high performance air purifier with just 3,000 yen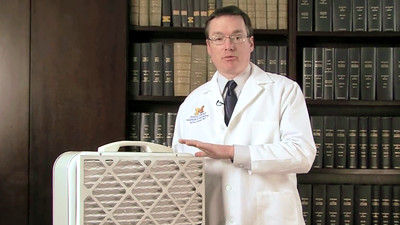 In the air, pollen, sand, oxides, etc. of plants and small particulate matter flutter, which may cause pollen allergies and allergies. Although air contamination is considerably improved merely by placing the air cleaner in the room, the air cleaner that can surely remove the minute particulate matter is quite expensive. Meanwhile, the University of Michigan School of Medicine introduces a method to create a high-performance air purifier at a level capable of removing house dust, pollen, etc. drifting in the indoor air at only $ 25 (about 2800 yen).

Build a do-it-yourself home air purifier for about $ 25 | Michigan Medicine
https://www.uofmhealth.org/news/sinus-hepa-0630

Only one thousand yen understands how to make an air purifier, if you see the following movie.

Build a do-it-yourself air purifier for about $ 25 - YouTube


Dr. Jeffrey Terrell, MD, a doctor at the Department of Outpatient Department of Mammalian Otolaryngology, University of Michigan, who taught me to make my own air purification system.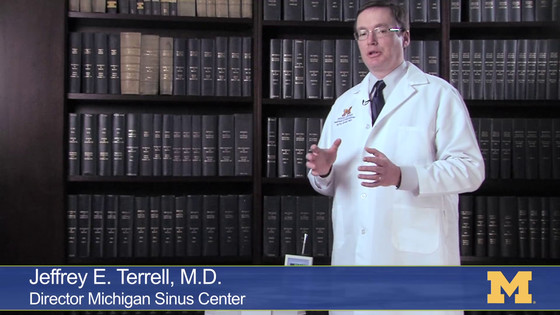 Mr. Terle first prepared the high-end model of the Arbor Vacuum air purifier, and its price is 800 dollars (about 90,000 yen) at a low price.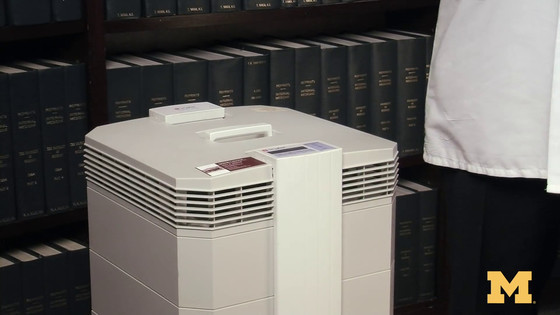 And Terrell's right hand has a sensor that can measure the number of 0.3 micrometer particles in the air every 6 seconds. It means that around 1 cubic foot (about 28,000 cubic centimeters) of the air inside the room where Ms. Terrell is located, it contains about 400,000 or more fine particles.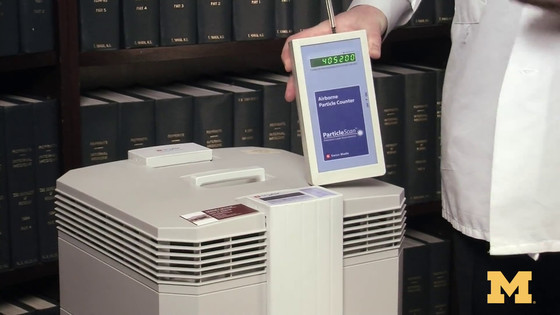 When Mr. Terlele holds the sensor in front of the air outlet of the air purifier ......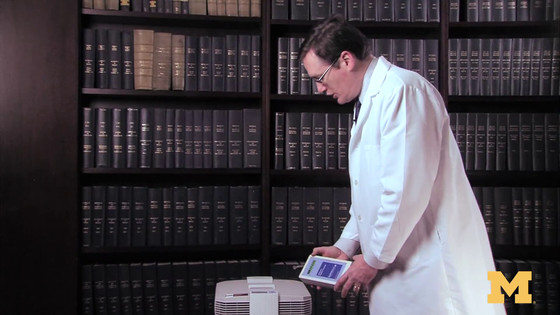 The number displayed on the sensor gradually diminishes ... ...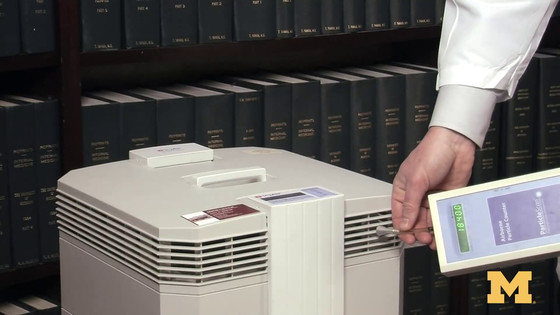 Finally, 400, it is understood that particles are removed to a level which can be said to be almost 0%. This air purifier has a filter of the standard of " HEPA ", and it has the ability to remove 99.97% of particles of 0.3 micrometer rated air volume.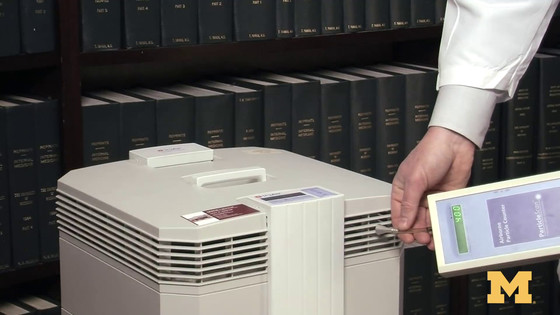 However, it is impossible for ordinary households to buy air purifiers that will cost around 100,000 yen. Therefore, Mr. Terlele introduces a self-made air purifier with performance close to 3000 yen.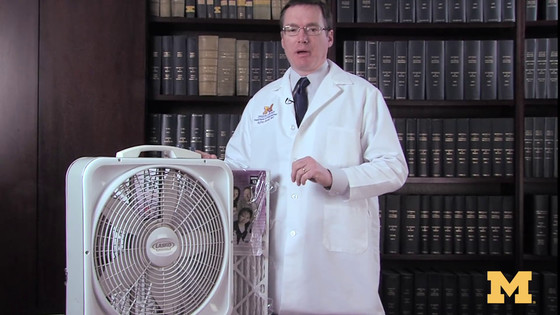 Mr. Terlele prepared a box type ventilation fan of about $ 15 (about 1700 yen) and a filter for air purifier.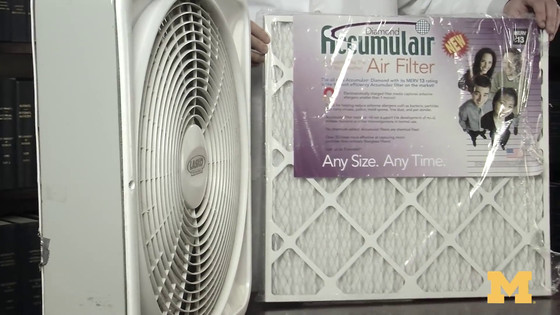 The thing to note here is that the filter has a certain level of filtering dirt. Mr. Terrell's filter has a level of " MERV 13" that can remove up to 0.3 to 1.0 micron particles.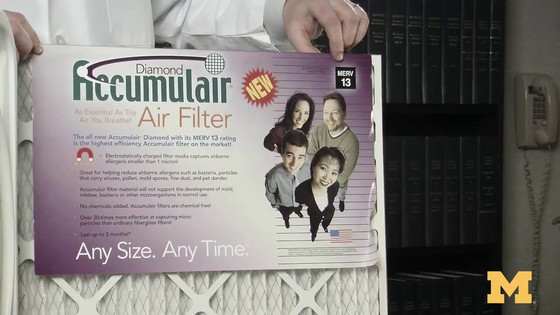 Paste the filter in front of the ventilator, and finished assembly.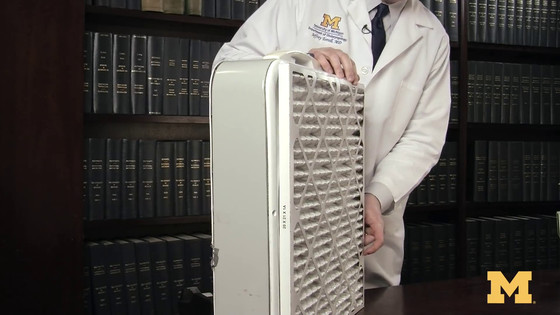 I wonder whether the self-made air purification system with such a simple structure is effective, but Mr. Terrell started measuring by placing a sensor measuring fine particles in front of a ventilator.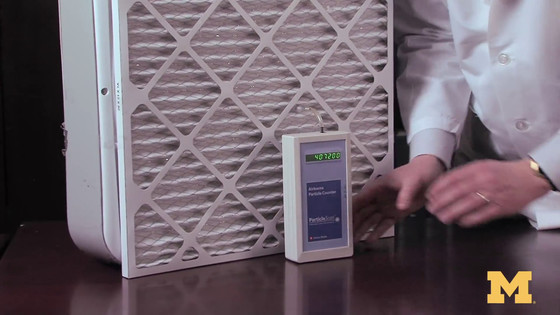 The number of the sensor which showed about 400 thousand was wilted and decreased ......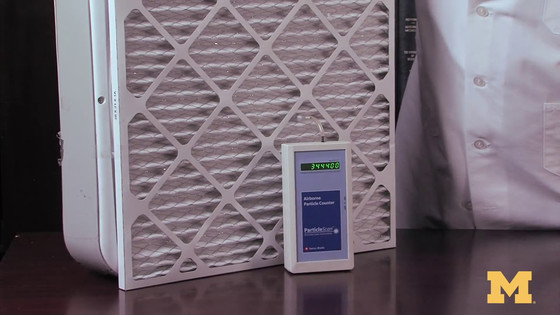 It decreased to the number of 44,400. Although it can not be as high as 99.9%, it succeeded in removing nearly 90% and boasts enough performance to prepare for pollen and house dust.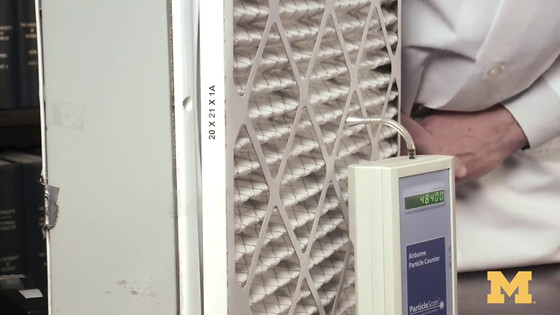 Mr. Terrell advised that "I can live in clean air just by putting this home-made air purifier in a bedroom etc."