"BEDDI" incorporating a multifunction such as comfortable sleeping & wake-up support function in the alarm clock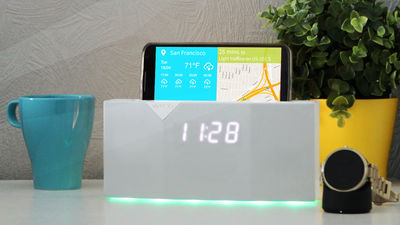 What kind of alarm clock you use will greatly influence your sleeping everyday, so it will also affect your quality of life. Therefore, not only did the alarm clock have a function to prompt comfortable sleep and wake-up, but also make the air conditioning at the time of getting the best, prepared fresh coffee, and weather and traffic information of one day before going out We have started to sell "BEDDI" which is a multifunctional smart alarm clock which searches for and tells us. In 2015IndiegogoIt seems that things that had been seeking investment in, have fulfilled an excellent commercialization.

BEDDI - WITTIDESIGN
http://wittidesign.com/en/beddi/

You can see how BEDDI is a smart alarm clock with what kind of function by seeing the following movie.

BEDDI - Intelligent Alarm Clock. Features Highlight - YouTube


This is a smart alarm clock "BEDDI".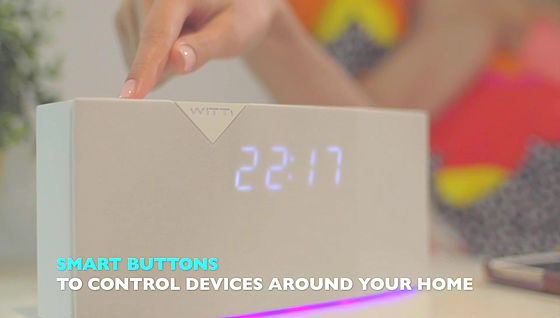 Three "smart buttons" are carried at the top ... ...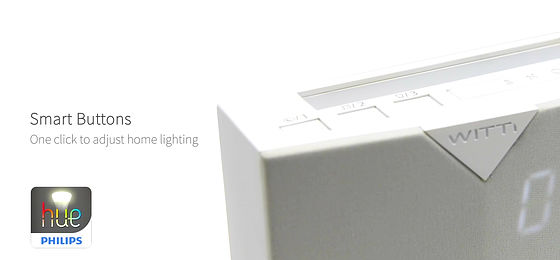 Just press the buttonPhilips hueYou can easily operate the lighting.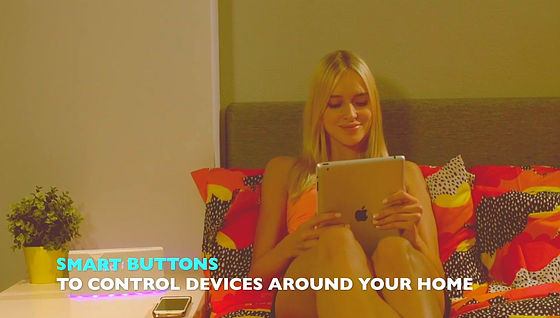 Since there is a USB port on the back, you can charge mobile devices without looking for power taps anywhere.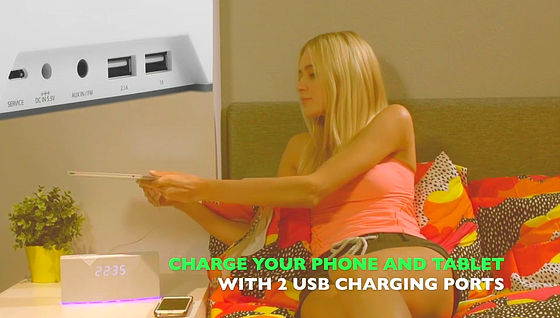 The port has two USB ports (2.1 A / 1A), AUX, DC jack for power supply, etc.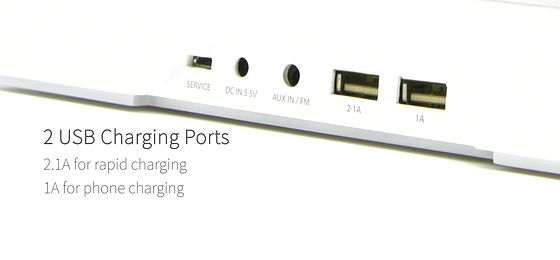 There is a smartphone cradle on the top, and when setting asleep, setting a smartphone containing a special application, the light of the room automatically turns off.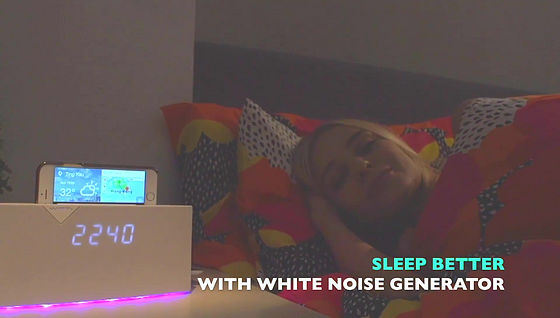 Next, white noise which urges sleep is played. You can set whatever white noise you like from the application.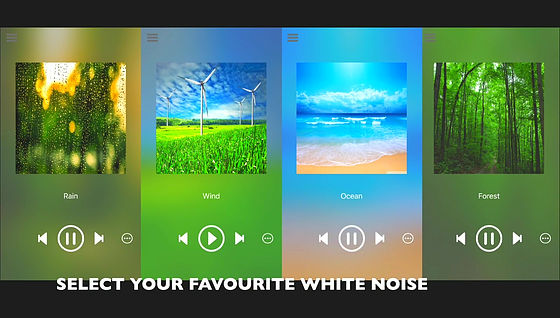 When the alarm setting time comes, the light simulating the morning sun lights up. Unlike a frustrating alarm, you can start a day with natural wake-up.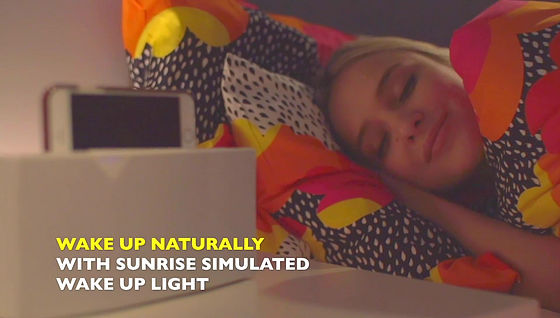 Also, because it corresponds to the home appliance automation application "Wemo", put coffee according to the wake-up time ......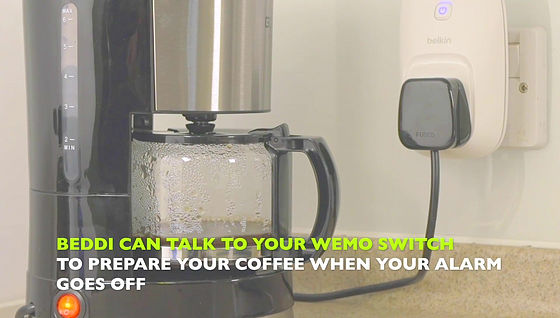 Nest ThermostatIn conjunction with, you can adjust room temperature moderately according to wake time.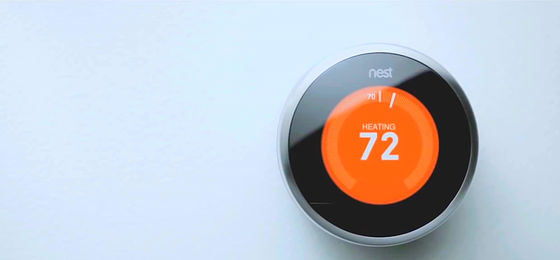 Just waking up can drink fresh coffee in a room set to a comfortable temperature.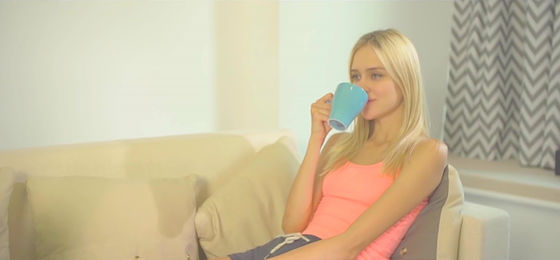 Furthermore, BEDDI also has a Bluetooth speaker function, so you can play your favorite playlist from your smartphone. Built in music streaming Sportify, you can listen to music that is not on your device.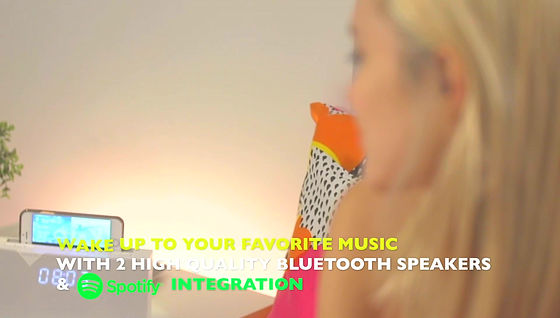 Please check the weather and traffic information of the day according to the commuting in the morning and tell me ....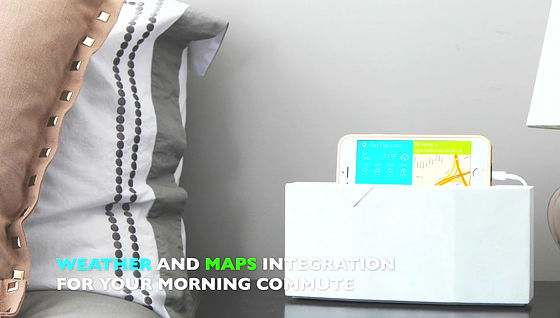 When the departure time approaches, we will inform you "I need to leave in 15 minutes" by voice.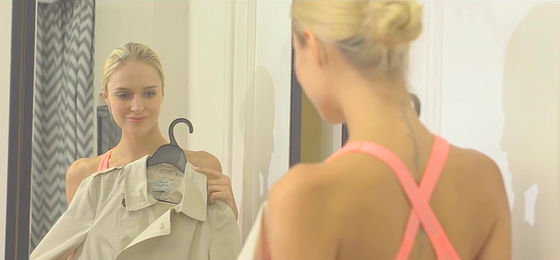 By setting the Uber of the online car dispatch service to the smart button, you can arrange a taxi just by pushing the button.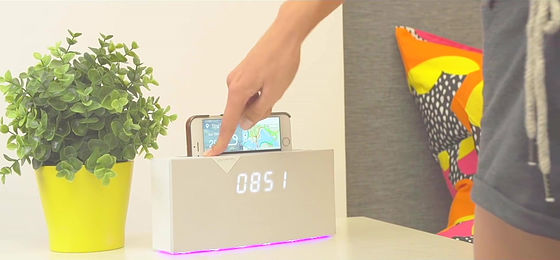 BEDDI will not only allow you to get a good sleep, but also a smart wake-up that makes life easier by simply placing one in the bedroom, such as the operation of lighting in the room, operation of home appliances, weather before commuting and traffic information check It has become a clock. However, it will appear in the fall of 2016IOS 10If you use the HomeKit application added at will, you should be able to operate home appliances on iPhone, so if you are an iPhone user some features may overlap in the future.

Although BEDDI is scheduled to be sold at 99 dollars (about 10,000 yen), preliminary reservations are accepted at the time of article creation, so you can order with a special price of $ 79.99 (about 8000 yen). Color can be selected from two colors, white and black, and shipping to Japan requires a separate shipping fee of $ 20 (about 2000 yen).

BEDDI - Intelligent Alarm Clock - WITTI STORE
http://store.wittidesign.com/products/beddi-intelligent-alarm-clock