Look at everyone's Mesima's images, oh! You can sympathize with 'Meshimazu.net'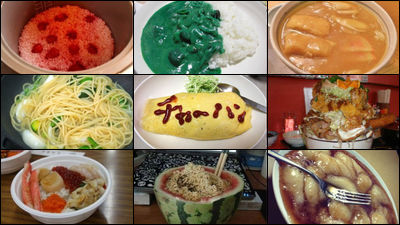 Although brain science has proved that 'the misery of others is the taste of nectar',
the episodes of people with poor cooking are enjoyed by some online people as '
Messimaz
' episodes. , It is also true that there are some parts that cannot be transmitted only with letters. '
Meshimazu.net
' is a site that conveys such Meshimas in images, and you can use it without any membership registration.
Meshimazu.net-Meshimazu image Nirawochi site
http://www.meshimazu.net/
'Meshimazu.net' looks something like this, with a simple design in which the title and the Meshimazu image are lined up, it is possible to inspect the other's Meshimas image by scrolling vertically.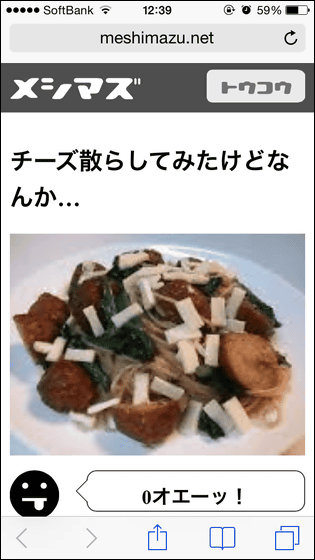 The number of "Oh!" under the image is the number that was sympathized with the image of Mesima's.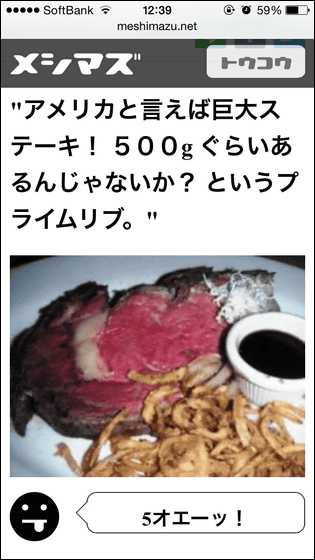 That's why I decided to take a look at the Meshimas image posted in a flutter. This is not a food, but a cold tofu like a cabbage radish cultivation kit. It seems that tofu and grilled chicken will produce an exquisite harmony in your mouth.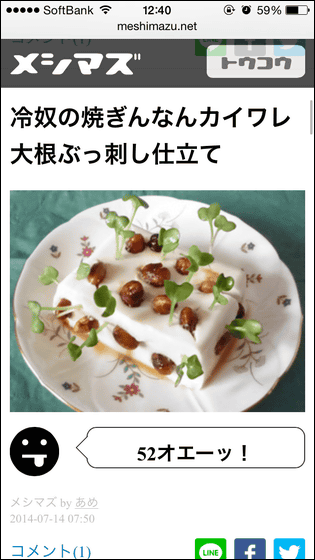 A seafood bowl image that makes you feel how important the serving is.



The curry udon noodles that you can't find noodles enough to make you think 'after meal?'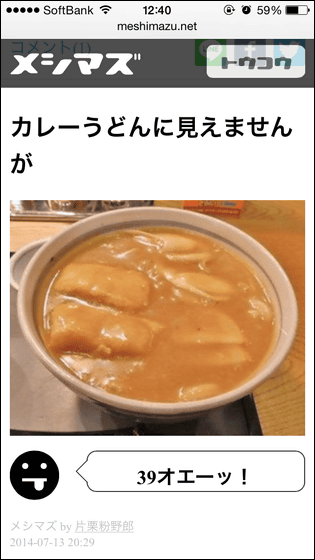 Fried rice katsudon curry with Neapolitan.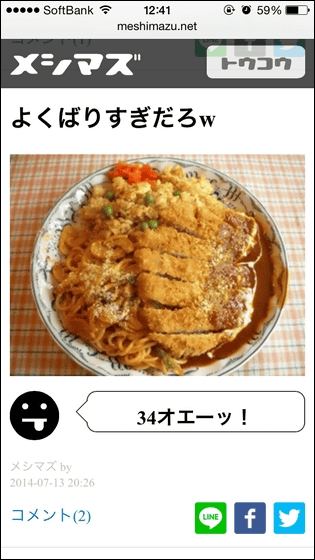 Blue Ramen at
BumBun Blau Cafe with Bee Hive in
Shinagawa. Certainly it looks completely like Meshimas.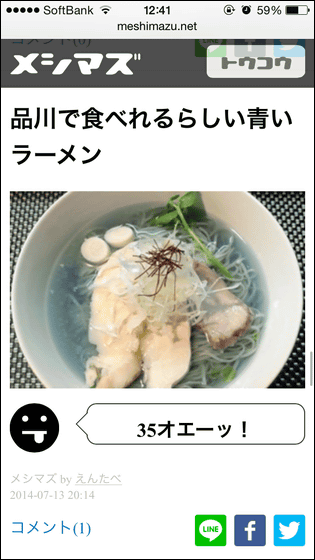 Pizza (without sauce).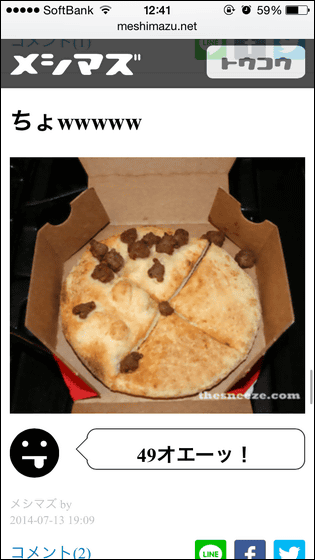 Silhouette fried rice that I have seen somewhere.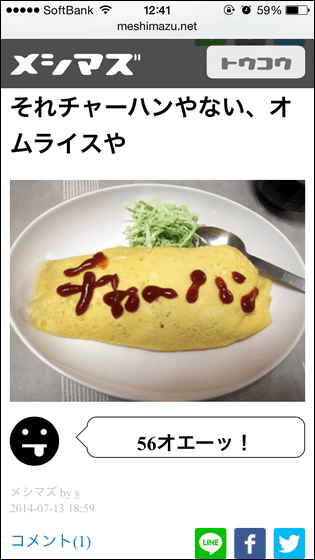 Rice with bright red strawberry. It is not
strawberry boiled
cooked rice, but
strawberry boiled
cooked rice.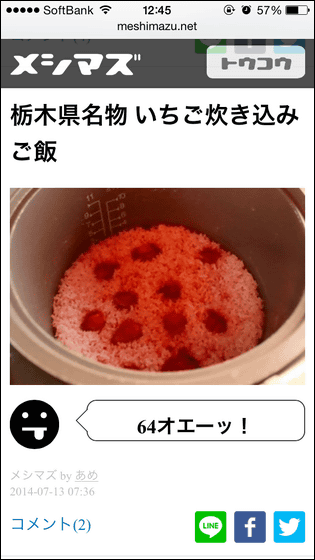 A croissant whose shape is completely different. If you look at the color in brown, it seems that the crime is a conviction.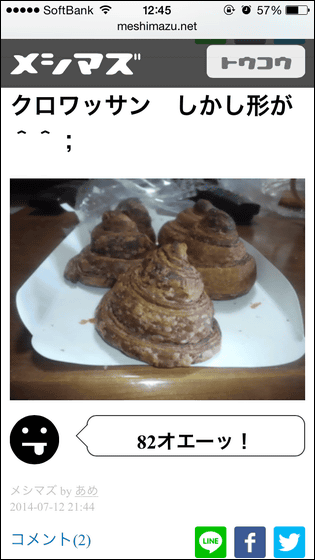 One piece that is well understood that it doesn't mean that anything can be posted.



A stew that seems to lose appetite due to too much love.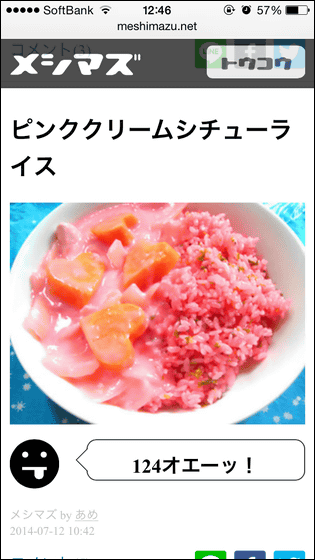 I also found a bowl of ramen noodles that wouldn't be used even if all the dishes in the house were broken.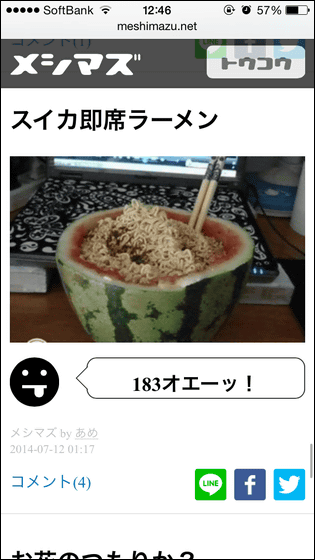 A mysterious food that no longer knows anything.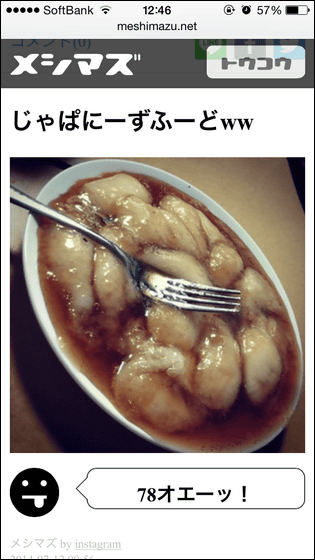 In addition, curry that is too green, with a level at which the green color of aojiru looks cute, has also appeared.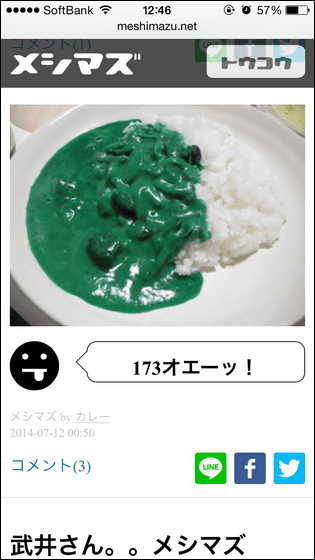 When you say 'This is completely Meshimas!', tap the face icon below the image.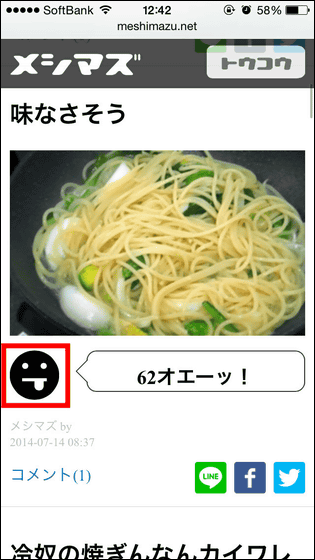 Then, the count of 'Oh!' will increase.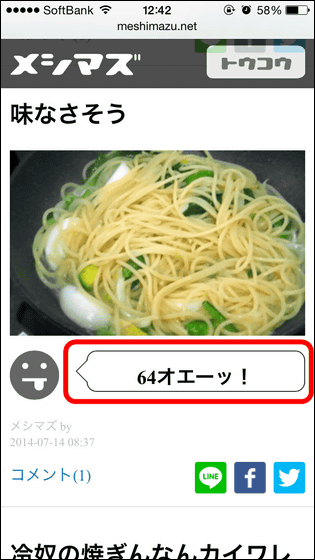 If you want to post your own image, tap 'Toukou' at the top right of the screen.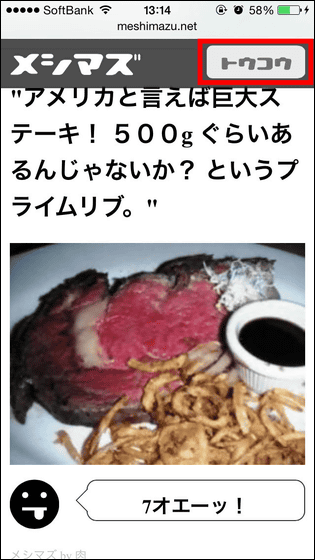 Tap the red frame and enter the title.



Then tap the camera icon and select the image you want to post.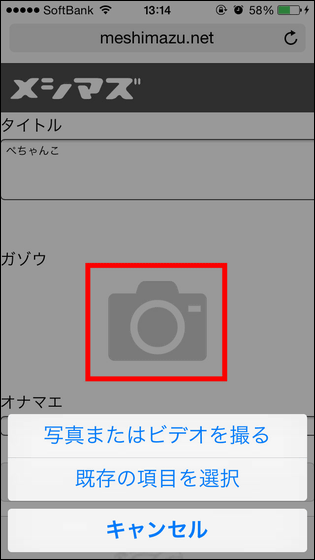 All you have to do now is tap 'Meshimasuni Toko'.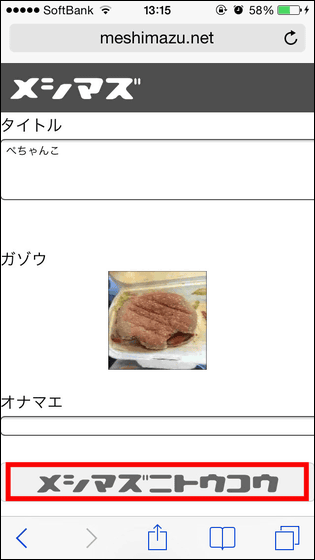 When the posting of Mesima's image is completed, 'Posted' is displayed at the top of the screen.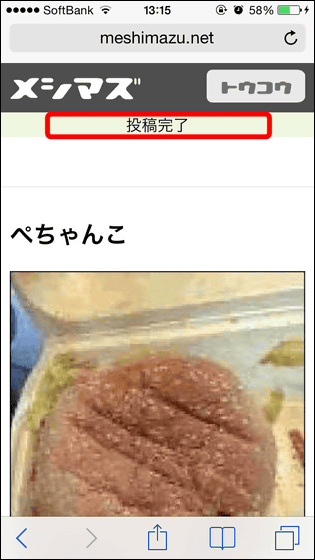 There are many things that are very annoying for details in the image of Meshimasushi, but the appearance as a photograph only seems to be Messimus, and the actual taste is only known to the person who ate it, so even if it looks bad Maybe Ummer! It may be.