'Tachikawa Mashimashi Uma Juice Heavy Mashiroi' Tasting Review with a vicious sense of garlic and oil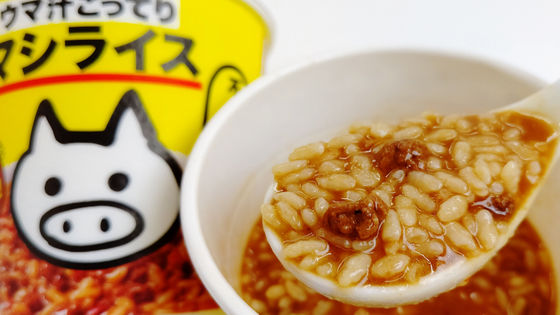 Tachikawa Mashimashi,
a famous ramen shop from Tachikawa in Tokyo, is a
ramen jiro-
inspired ramen shop that is popular for its 'gutsuri ramen' that has a strong back fat and garlic. Under such supervision of Tachikawa Mashimashi,
NISSIN FOODS
started selling on May 18, 2020,
Tachikawa Mashimashi Uma Juice Kotori Mashi Rice
is a soy sauce-based soup with a special
abra
garlic. It's said to be a cup full of 'stuck-in feeling', so I actually bought and tried it.
'Tachikawa Mashimashi Uma Juice Heavy Rice' (released on May 18) | NISSIN FOODS Group
https://www.nissin.com/jp/news/8650
This is 'Tachikawa Mashimashi Uma Juice Kotori Mamachi Rice' (284 yen including tax). On the side of the cup, Pig, the signature character of Masashi Tachikawa, makes a line saying, 'I'm terribly disgusting!'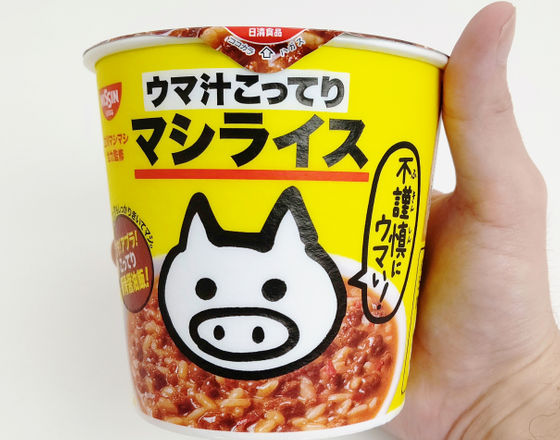 Tachikawa Mashimashi's popular menu alongside ramen, 'Masi rice,' is 'a rich cup of pork bone soy sauce-flavored soup exquisitely mixed with pork, abra and garlic that is intertwined with rice.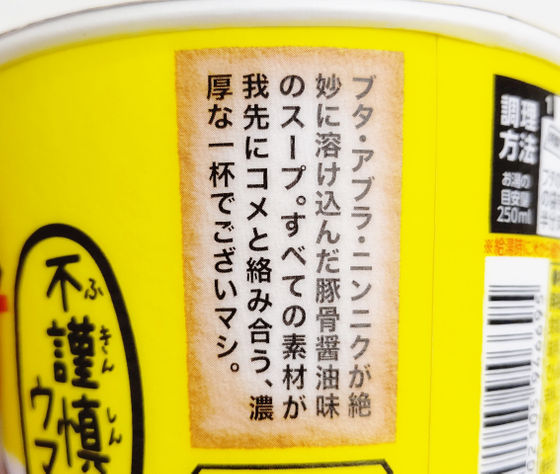 A small bag of special oil is attached to the lid.



Looking at the raw material column, 'pork fat' is mentioned at the very beginning of 'seasoning'. It also contains garlic and red pepper, so you can expect a pungent and pungent taste.



Calories are 402kcal per 98g of meal. On the nutrition label, there is a sentence that says 'I was told that I could write a super popular restaurant'.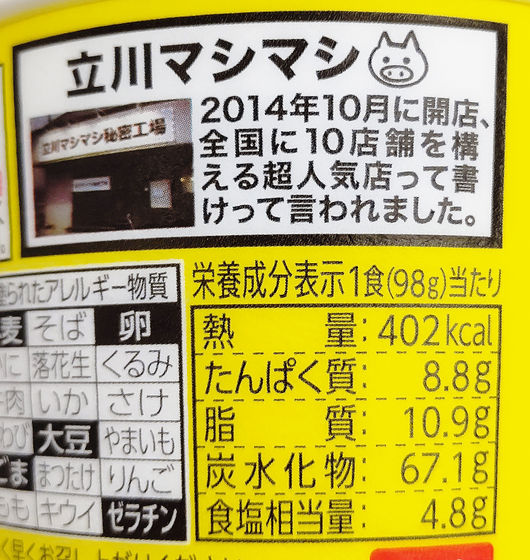 I will eat it at once. First, remove the pouch attached to the lid and flip the lid up to the position of the dotted line ……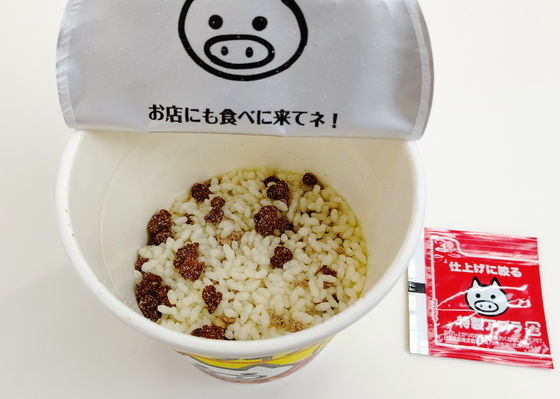 Pour hot water to the inner line and wait for 5 minutes.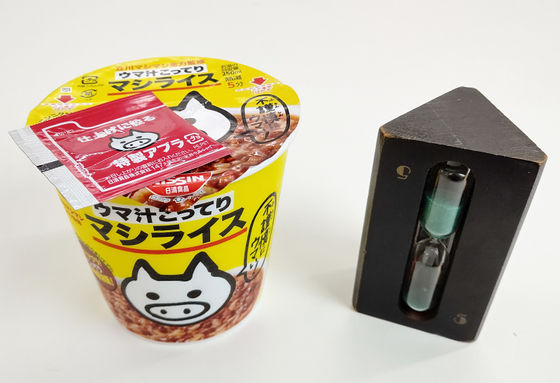 This is where I took the lid off after 5 minutes.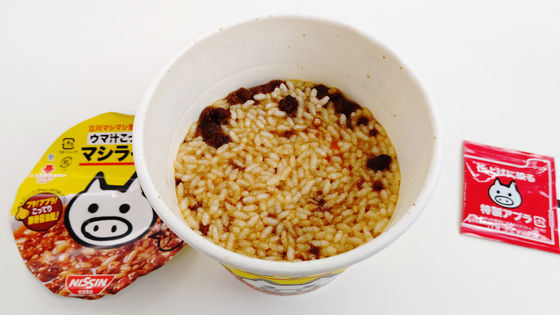 After putting in a special oil oil ……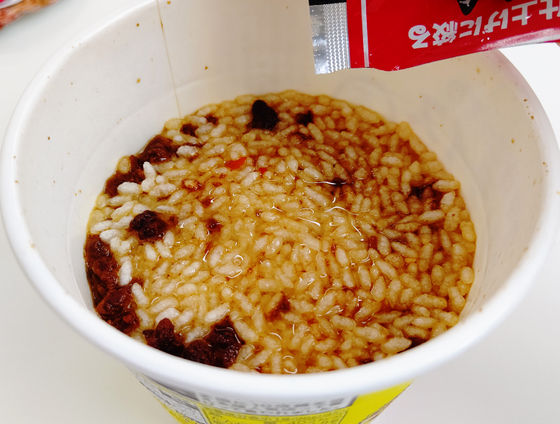 Stir well to finish.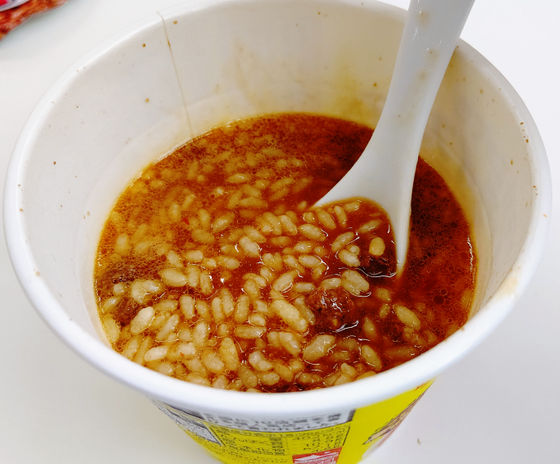 When you eat a bite, the scent of freshly grated garlic will overwhelm your mouth. The soy sauce-based soup is entwined with a special oil that has a rich backfat scent and umami, and the word 'unscrupulousness' is a perfect junk feeling. The spiciness of chili peppers is a level that can be eaten without problems by editorial staff who are not good at spicy foods. The pungent stimulus that remains as an aftertaste is a voluminous accent, so the rice was so addictive that it didn't stop squeezing rice.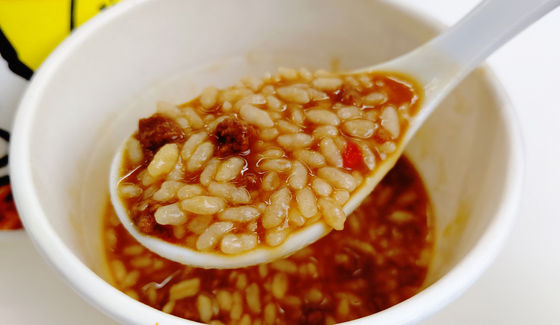 Tachikawa Mashimashi Uma Juice Kotori Mashi Rice has been on sale at convenience stores nationwide since May 18, 2020, and the price is 284 yen including tax.