I have eaten "chicken over sand" with fresh stalls of New York as freshness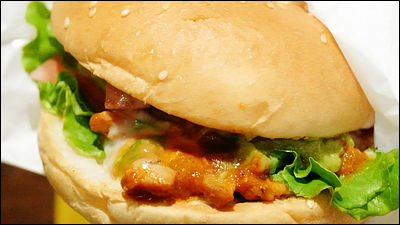 "Pizza Bag American style"Or"Hawaiian tuna burgersAlthough it is a collaboration of EXILE TRIBE and Freshness Burger which are releasing innovative hamburgers such as never before, from July 14 (Monday) it was chicken over rice serving as a stall in New York street motif "New York Chicken Over Sand" will be released. Teriyaki chicken andJerk chicken, Tandoori chicken, etc. There are various chicken dishes around the world, but I decided to eat with freshness burger what kind of chicken over is.

Freshness Burger ☓ 7th EXILEMAKIDAI Collaboration Release of "New York Chicken Over Sand" Freshness is arranged in New York "Famous steak food stall dish" July 14, 2014 release (Monday)
(PDF file)http://www.freshnessburger.co.jp/about/pdf/140703_freshness_nycchicken.pdf

Freshness Burger ☓ 7th E-girls Collaboration "Pink Smoothie (Pomegranate & Guava)" Release Perfect for the season when UV rays increase! Vitamin C plenty of beauty smoothie Release on Monday, July 14, 2014
(PDF file)http://www.freshnessburger.co.jp/about/pdf/140703_freshness_pinksmoothie.pdf

Arrived at Freshness Burgers.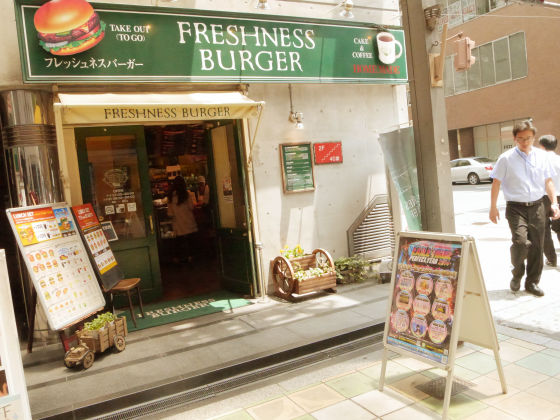 New York Chicken Over Sand "at the cashier and released on the same day"Pink Smoothie Pomegranate & GuavaI will also ask.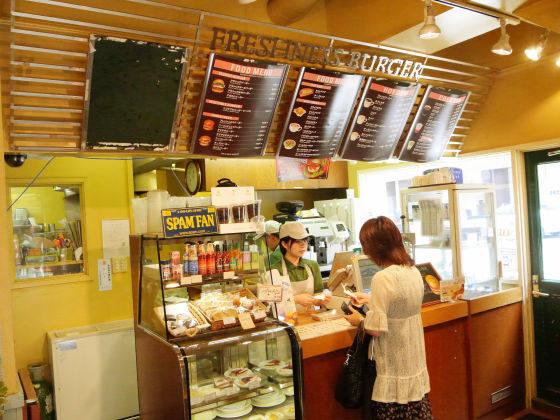 There were more young female customers than the other hamburger chains in the store.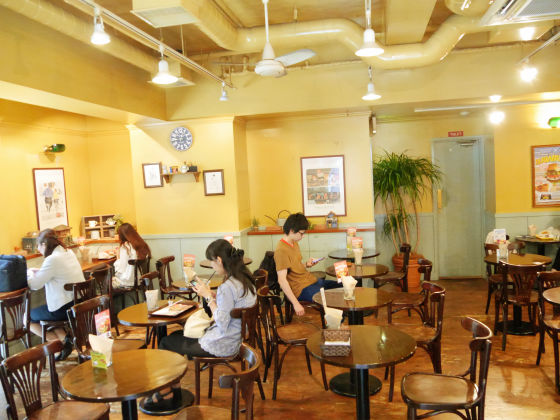 Waiting To arrive at less than 10 minutes a burger and a drink arrived.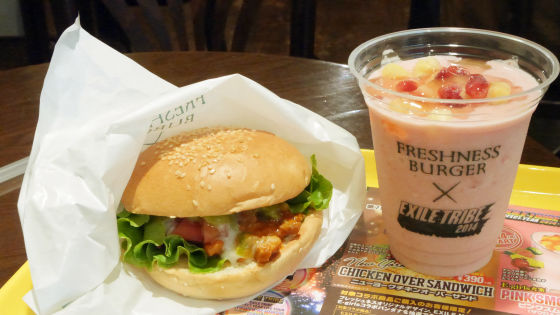 New products were appealing even on the paper above the tray.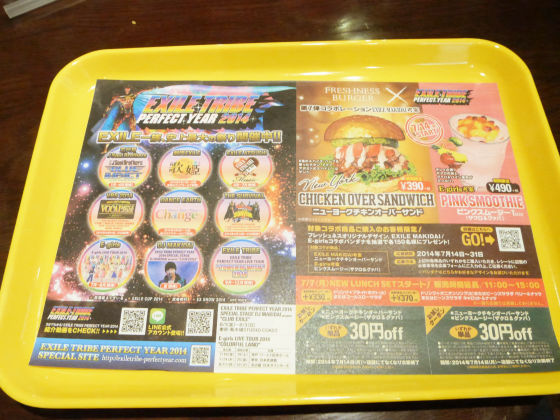 New York chicken oversand (390 yen excluding tax) is a dish using six types of spices and chicken using herbs.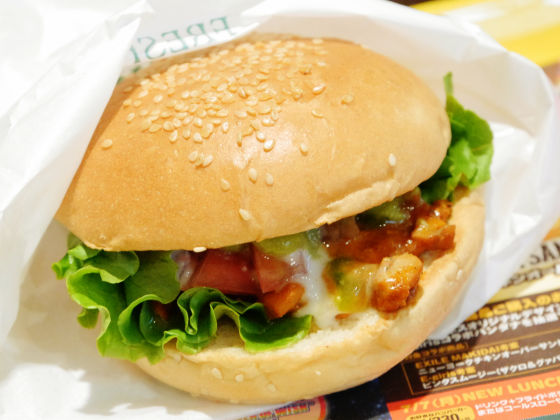 Buns used Sesamibans.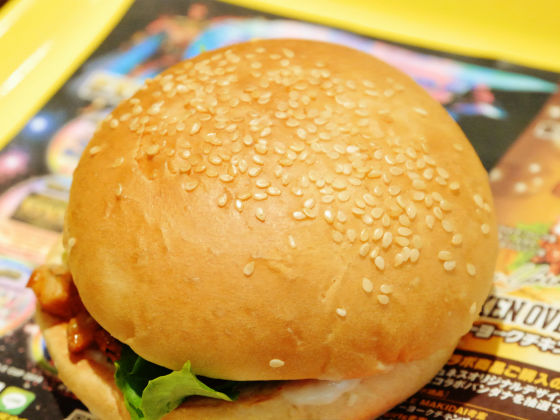 Taking the upper buns and looking like this.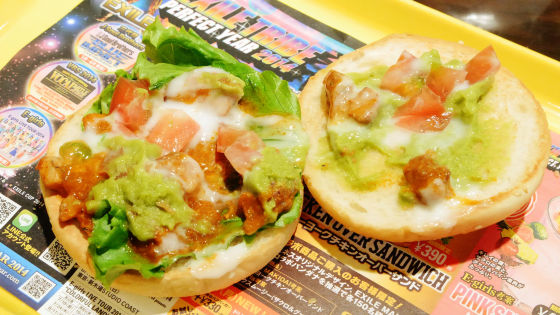 The avocado was in paste form.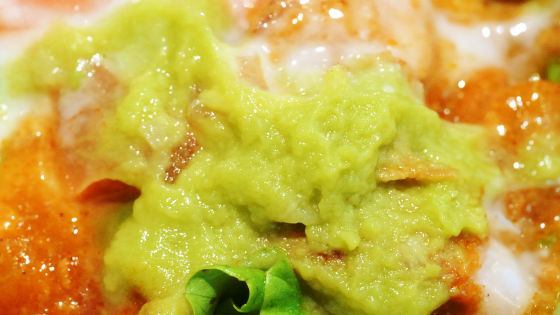 It is also sandwiched between garlic yoghurt sauce that is compatible with cut tomatoes and chicken.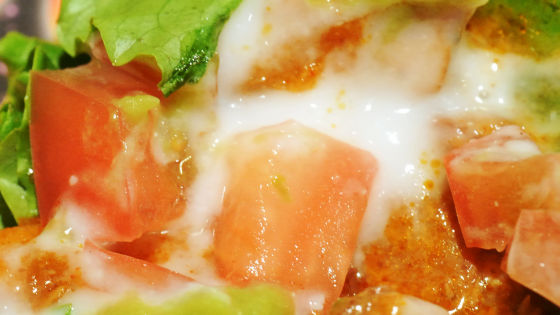 Chicken is not cut into pieces, it is cut small, leaves use green curl.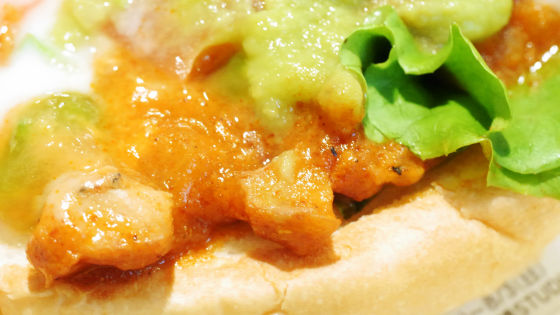 I will bring it in my hand and eat it.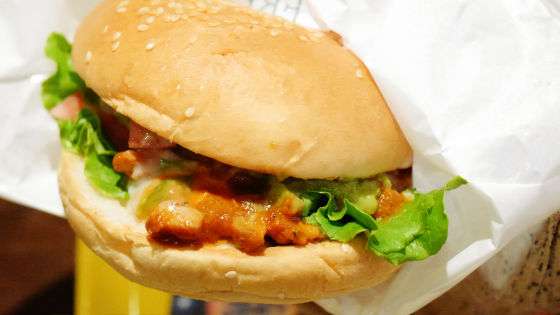 Chicken over does not taste like curry, but Tacomote who enters tacos andJambalayaFeel close to spice. Although it is spicy, the spicyness of chili peppers and peppers is not strong, and if you are not good at hot food, you can eat it. The chicken over which spice saturated well, was in good agreement with avocado and garlic yoghurt sauce.



Tomatoes and green curls are also well suited for chicken over, eating well enough. Although there are not many shops dealing with chicken over in Japan, it seems that it can be said that it is easy to eat chicken dishes because there are few habit.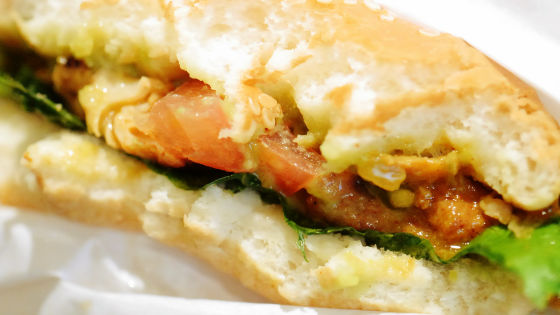 Pink smoothie (pomegranate and guava) is 490 yen excluding tax, pomegranate which is said to have high beauty effectguavaSmoothie mainly targeting women using.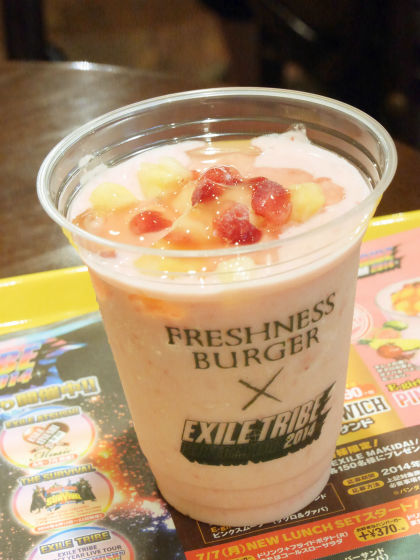 On the smoothie you can see pomegranate guava pineapple and pinkish transparent guava sauce.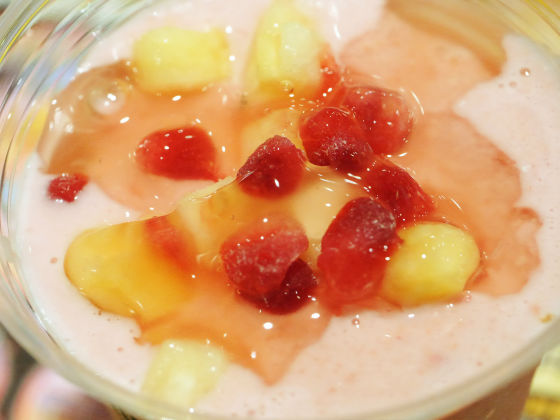 For smoothies, red fruits such as pomegranate and guava are mainly used.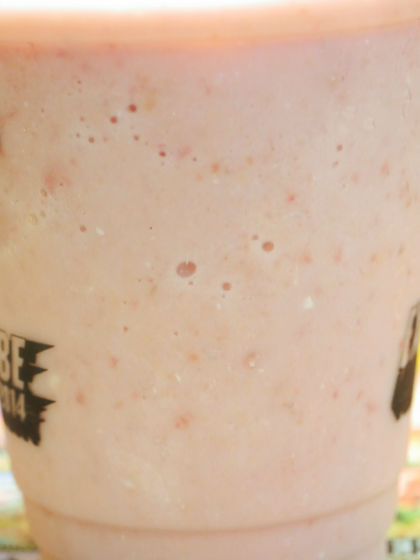 First of all I tried eating the pomegranate and pineapple of topping, it seasoned slightly salty, the sourness was also felt and the sweetness weakened. Both fruits are frozen so you can enjoy a sharp texture that is sharp, and it looks like a summer finish.



Guava is sweet and sour tropical fruit and feeling habit is not strong. The pink smoothie has a taste like yoghurt and pomegranate, it has a refreshing taste. The price of 490 yen without tax is said to be a price that seems to be good if you care about beauty and health.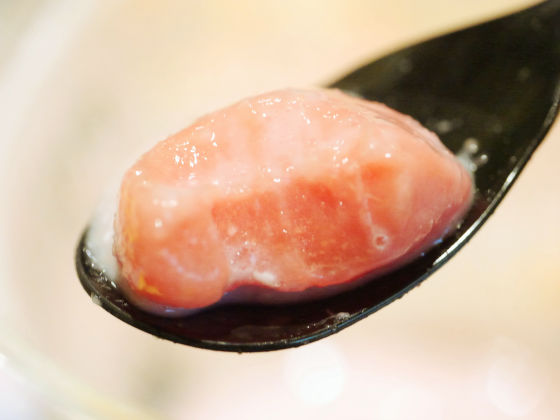 Both New York Chicken Oversand and Pink Smoothies (Pomegranate & Guava) are limited for the period until the middle of August.