IPhone 6 is manufactured by Foxconn's worker substitute robot "Foxbots"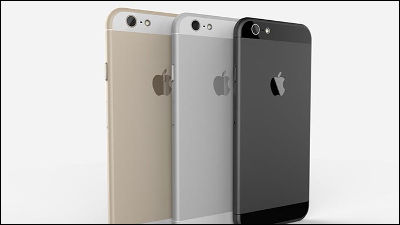 The world's largest producer of iPhone and iPadEMS· Worker substitute robot of Foxconn (Foxcon)FoxbotsIt turned out that the development of "is in the final stage. The product Foxbots's first product will be iPhone 6 that is rumored as the next iPhone.

Fuji Yasuda equipment human clothing, 苹 果 iPhone 6 首页 用 - Foxbots, Equipment person, Fuji Yasushi, iPhone 6, iPhone - IT 之 家
http://www.ithome.com/html/it/92822.htm

Foxconn Set to Deploy Robots to Help Assemble the iPhone - Mac Rumors
http://www.macrumors.com/2014/07/06/foxconn-robots-assemble-iphone/

Hon Hai group CEO Terry Gow with Foxconn is in the final testing stage at the Annual General Meeting of Shareholders, Foxbots (Foxbots), an alternative worker robot to be installed at Foxconn's factory It was made clear.

Although introducing Foxbots cost about 20,000 dollars (about 204,000 yen) to 25,000 dollars (about 2.55 million yen) per one, it is said that one Foxbots can accommodate 30 thousand kinds of devices (terminals) about. Please note that Foxbots will not be sold to other companies, CEO Gow said.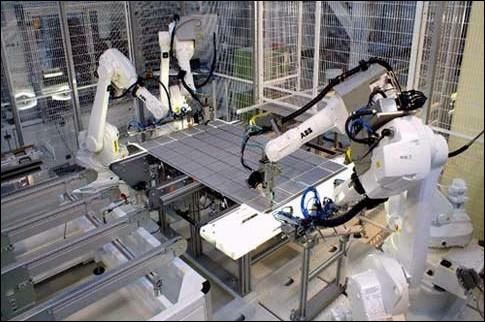 For the manufacture of the iPhone 6 which sales are rumored also in September 2014, FoxconnI hired 100,000 temporary workersIt is known that Foxbots debut is also this iPhone 6 manufacture. Apple sold 437 thousand iPhones in the first quarter of 2014, becoming Foxconn's largest customer, due to the harsh working environment at the iPhone manufacturing siteSuicide successorIt was famous. However, it is believed that if Foxbots are introduced there is little need to hire workers.