I tried "Sava can" in which domestic mackerel pickled olive was entered.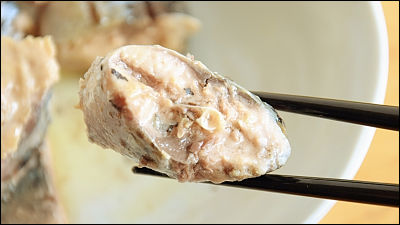 There are various kinds of canning,Japanese rolled eggsYacheeseburgerWe have released somewhat unusual things such as. Under such circumstances, Iwate prefecture's stock has released "Sava can"It is a canned canned pickled domestically produced mackerel and it is said that it is a line to canned food of common mackerel, so I tried it actually.

The Sava can is a package with a little pop design.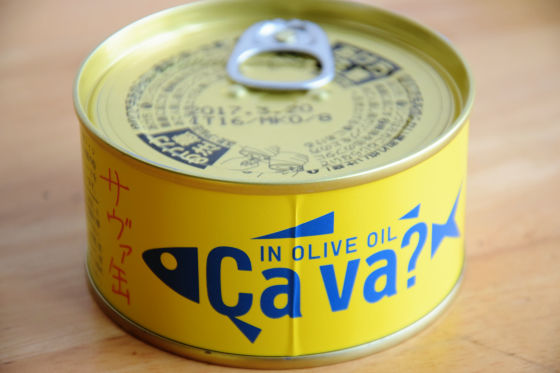 Ingredients are mackerel, olive oil, salt, etc., the content is 170 g. The energy per 100 g is 299 kcal.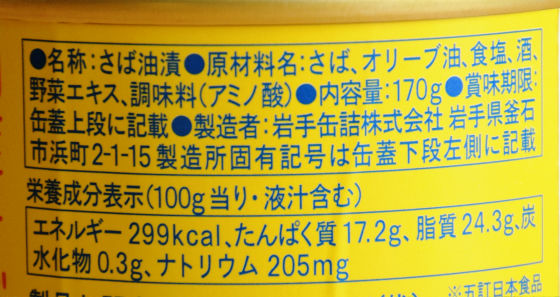 Pushto opened.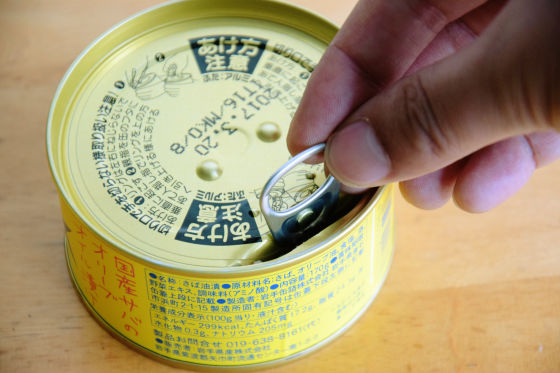 When you open the lid, inside of it is a large mackerel fillet.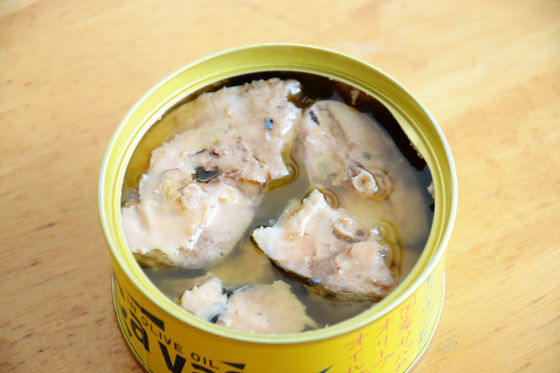 I tried picking the mackerel oil pickled in a can into a dish. The body of mackerel is considerably softer, so be careful when grasping with chopsticks.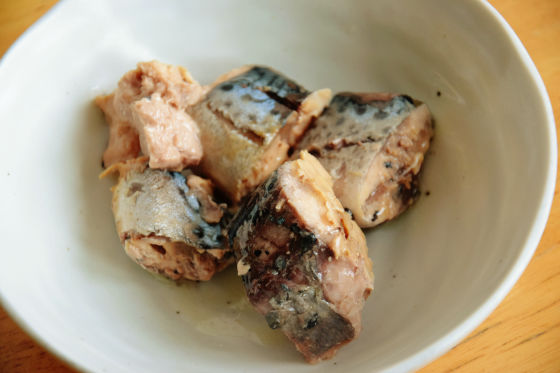 First of all, it is Pakuri. There is no smell in mackerel 's olive oil, and my body is so soft that it collapses with a holography in my mouth. It is also perfectly compatible with mackerel flavor and olive oil, and it seems to be good to eat alone.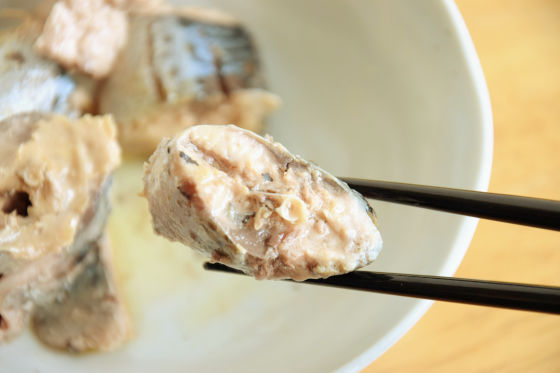 Next, let's eat cooked white rice and Sava cans together.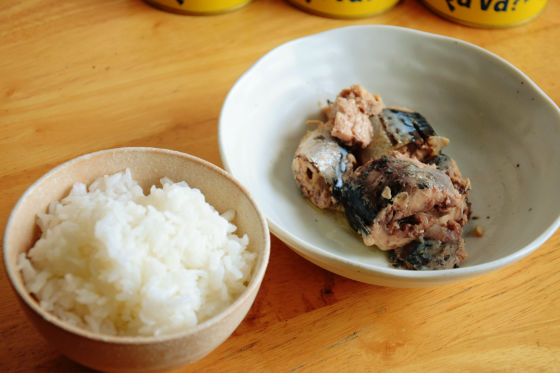 By saying "pickled in olive oil", I had doubts about compatibility with rice, but when I try to eat it actually such compatibility is outstanding enough to blow away. If you do not have enough salty taste, just eat it with rice with a little bit of soy sauce and it will be just right.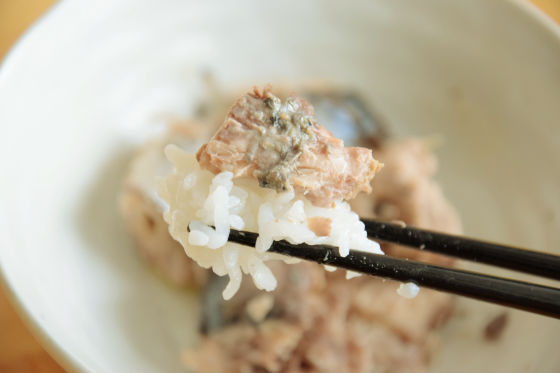 Next, I unravel the mackerel in small pieces and put it on a salad.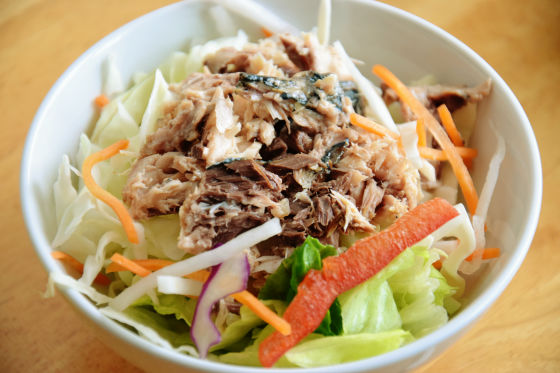 Instead of dressing, apply the remaining olive oil to the can.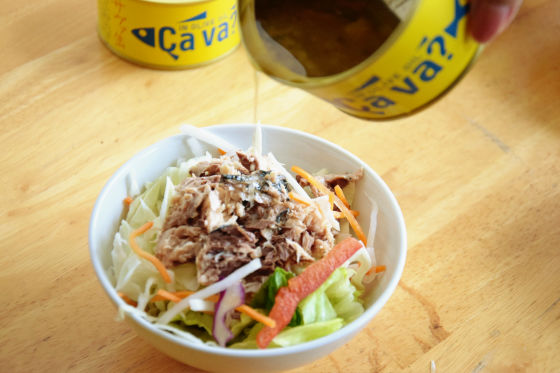 The mackerel flavor and olive oil exquisitely matches the shakiyaki vegetables. If you can have a healthy sauce can, it is ant to make a salad.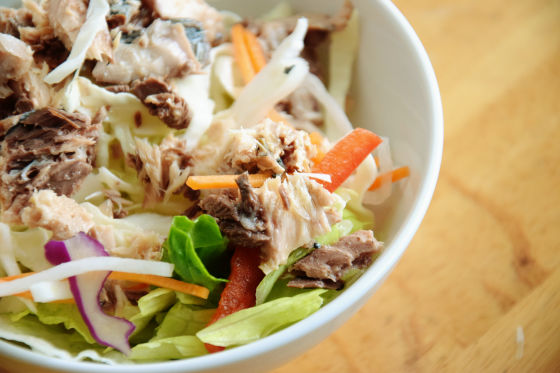 Finally take out the mackerel in a whole bowl ... ...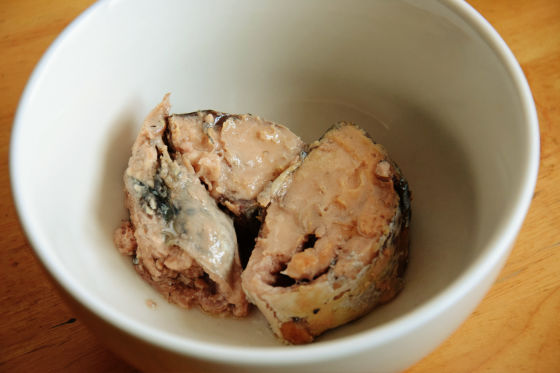 I will put plenty of mayonnaise.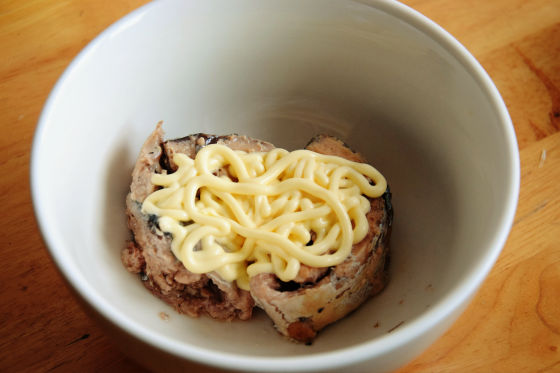 After mixing with a spoon ... ...



Completion of Tsunamayo 's Saba Mayo.



Saba Mayo has a stronger fish taste than Tsunamayo, and its taste is rich.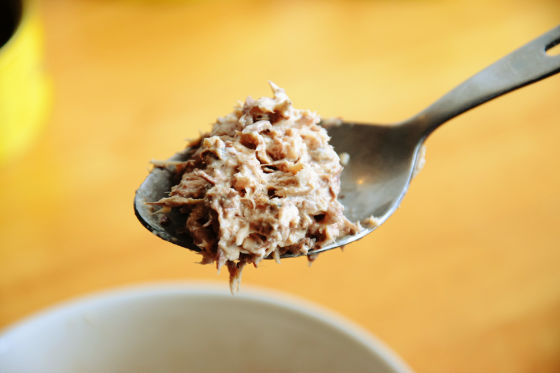 I tried making a sandwich by sandwiching Sabamayo with bread.



Saba Mayo sandwiches that are easy to make are perfect for lunch and snacks.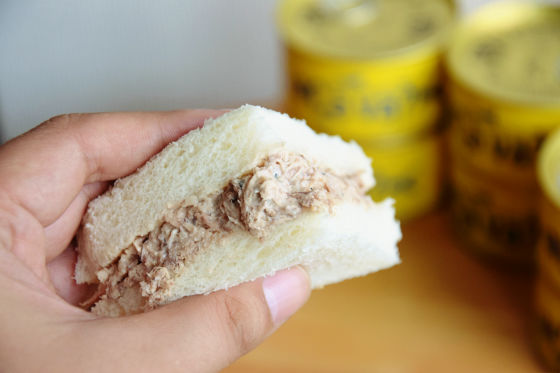 Even if you eat as it is OK, you can use saucer cans that match rice, salad, bread depending on how you use it for various dishes. As for article writing, Sava can is on sale at Amazon and is 4 cans at 1516 yen.

Amazon.co.jp: Sava cans Domestic mackerel pickled in olive oil 170 g × 4 cans: Food & amp; Beverages