Four kinds of cheese and fried garlic tried to eat "Garlic Quattro cheese" appetizing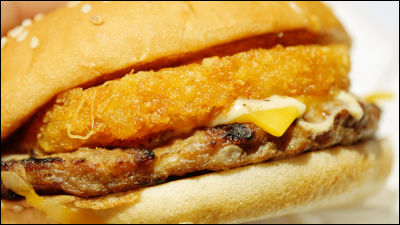 Summer is getting worried when hot summer comes near, various stamina drinks and foods are on sale in the summer. From Burger King, we sandwiched Fried garlic and four cheeses, Hash Brown with Patty "Garlic Quattro cheese"The volume full scale sold for a limited time in the summer of 2013"Garlic Meat MonsterIt is said that it is sold again, so I tried it actually.

Campaign | BURGER KING: Burger King
https://www.burgerkingjapan.co.jp/campaign/cp120.html

Arrived at Burger King.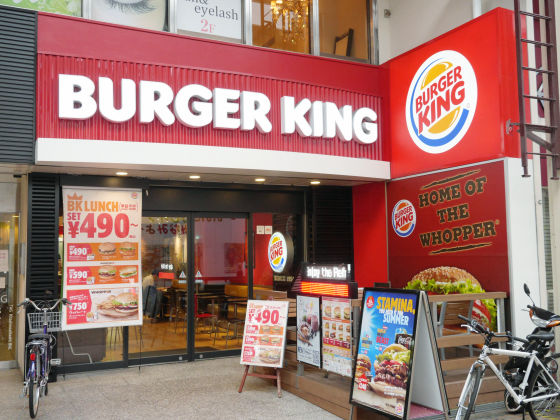 Garlic Quattro cheese and garlic meat monster pop are displayed in the shop.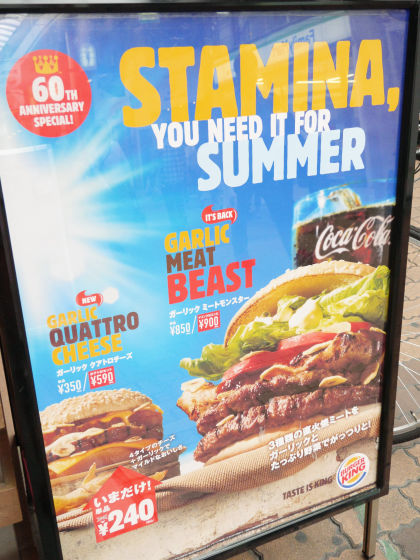 I entered and ordered garlic quattro cheese and garlic meat monster at the cash register.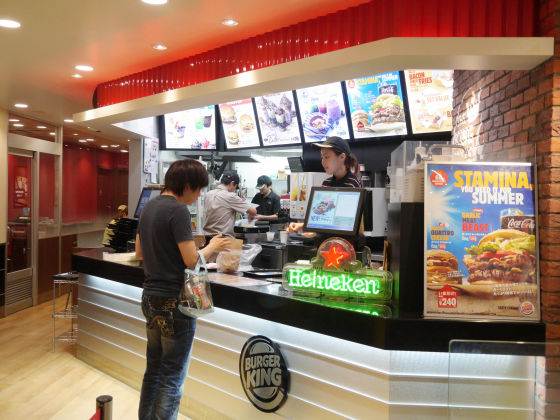 This is garlic quattro cheese. It is a landmark that the Q is written in the bag.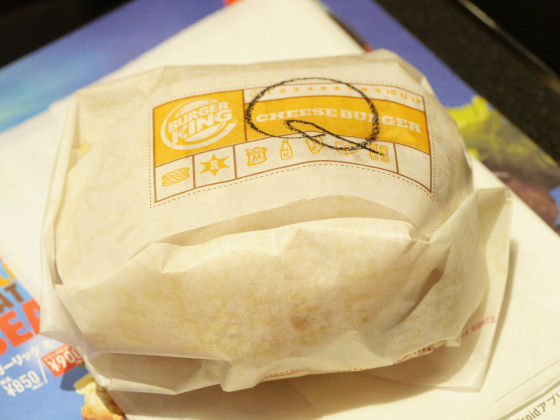 I took out the garlic quattro cheese from the bag. Garlic Quattro cheese's energy is 739 kcal.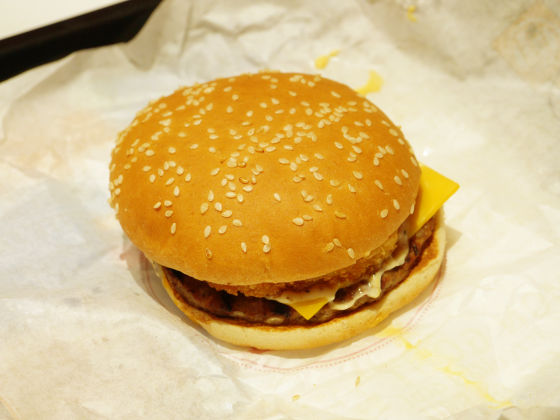 When you turn over the top buns, you can see a large amount of fried garlic sprinkled over the hash brown and a cheese sauce on top of it.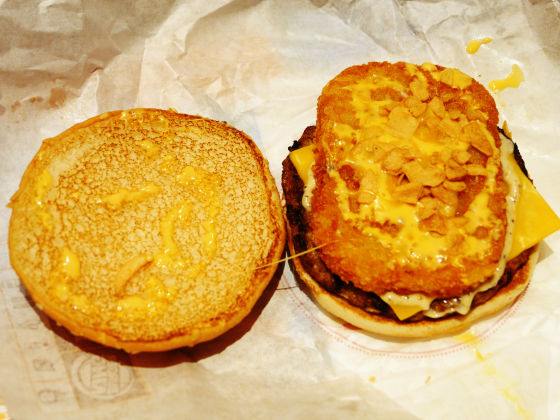 Below the hash brown are pepper Caesar sauce and cheddar cheese, patty.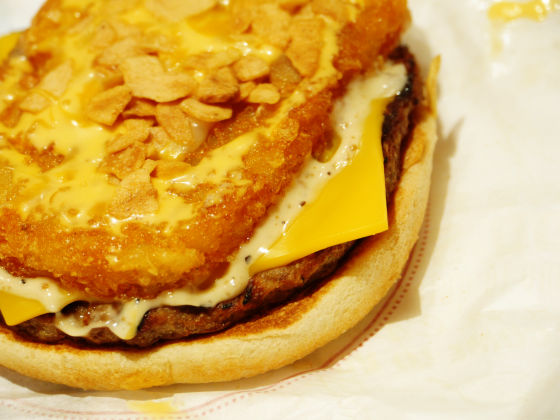 Hash brown and crispy patties appetite.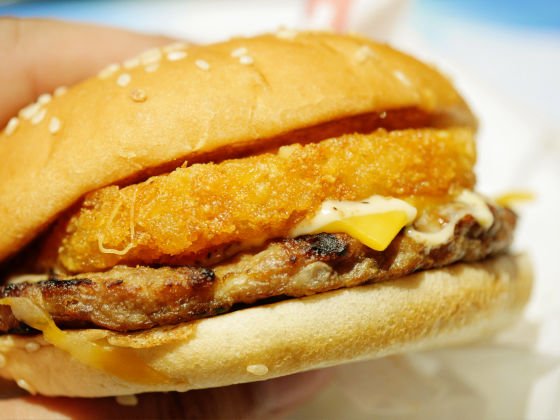 When I try to eat a bite, Caesar sauce with thick cheese and tangy pepper together with crispy hush brown and juicy patty, it is quite heavy taste. The texture and fragrance of crisp fried garlic is accented and it is perfect for when you want to eat Gatsuri.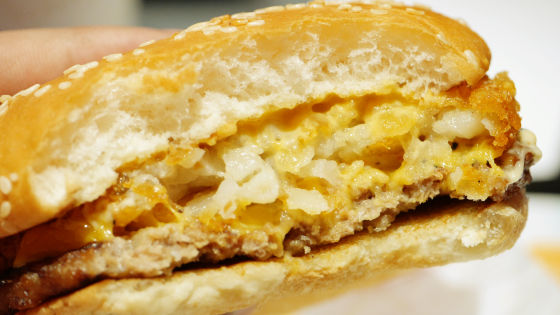 Next I will eat garlic meat monster.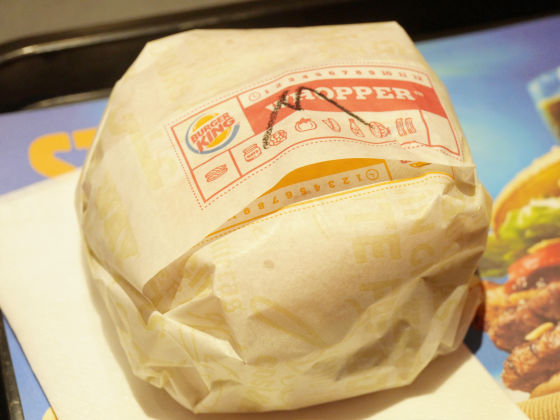 A garlic meat monster that appeared when opened. The energy is 983 kcal.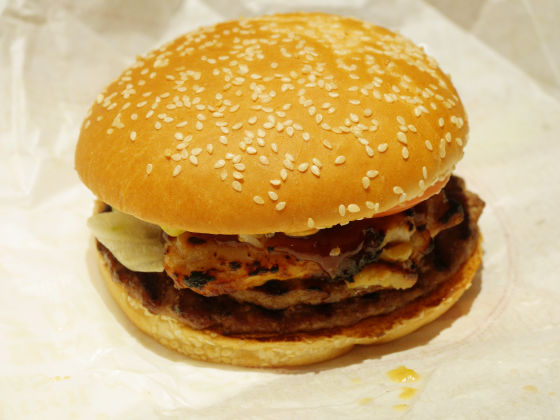 The height of the garlic meat monster is about two thirds of the iPhone 5s.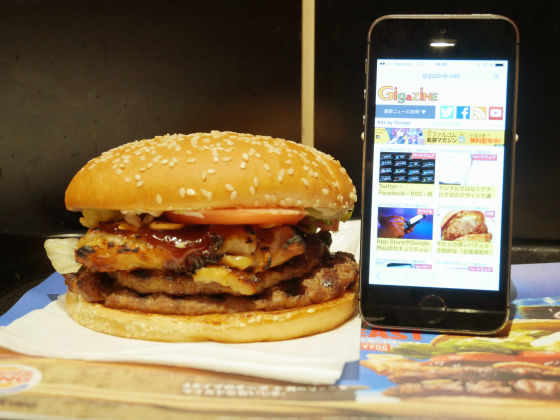 Turning over the top buns, I checked lettuce, tomato, fried garlic.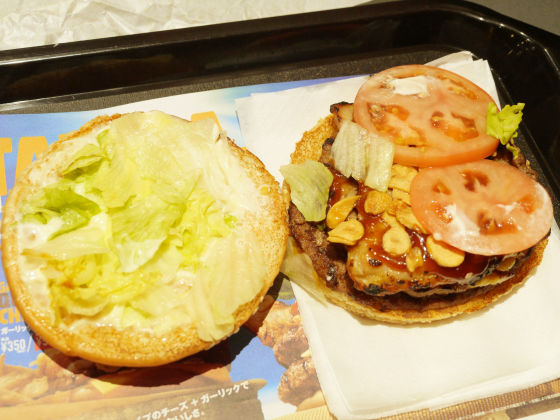 Garlic meat monsters sandwiching chicken patty and two beef patties have a strong appearance impact.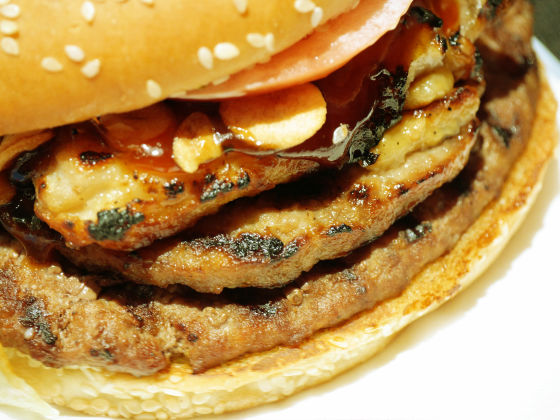 It is difficult to hold a little because there is a height, but somehow Pakuri.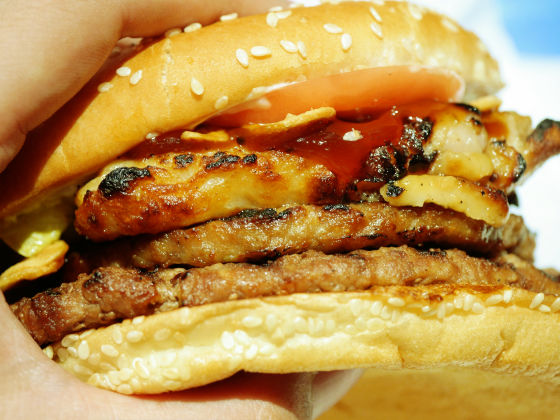 The firepaked chicken is very soft and goes well with a sweetly baked sauce. Chicken and two beef patties, a total of 3 patties, are pretty juicy when you eat at once. Crispy fried garlic is also a nice accent and there is no cheese, but the cotton feel is less than the garlic quattro cheese, but the volume is perfect.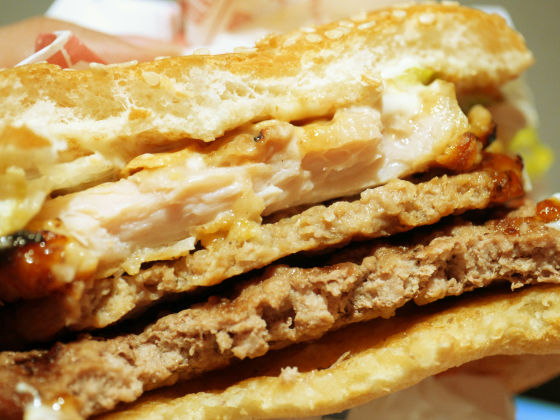 "Garlic Quattro cheese" "Garlic meat monster" is a product under the campaign, so I do not know when sales will end, so it seems better to eat people who are interested early. In addition, although garlic quattro cheese is 350 yen including tax, it is sold as a campaign price for 240 yen including tax until July 6. Garlic Meat Monster is 850 yen including tax.