Google Domain registration service "Google Domains" started with the same DNS as Google can be launched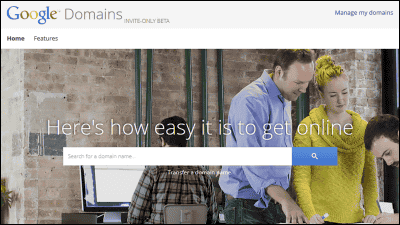 GoogledomainI found out that I will enter the registration service. The name is "Google DomainsAt present, it is preparing for the public release of the service.

Google Domains
http://domains.google.com/about/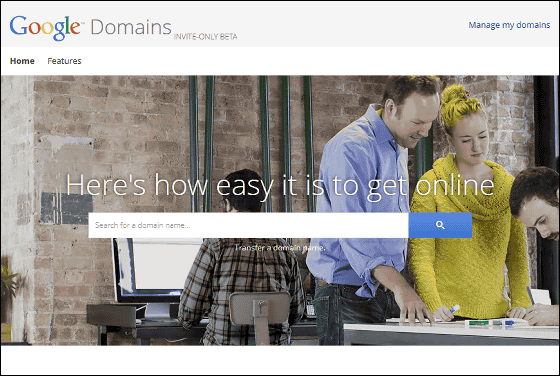 Google is quietly testing a service for registering website domains | The Verge
http://www.theverge.com/2014/6/23/5835560/google-launches-domain-registration-service

Google Domains,GoDaddyIn addition to general domains such as ". Com", domain names such as ".photography" and ". Guru" can also be selected with the same domain name registration service as the above.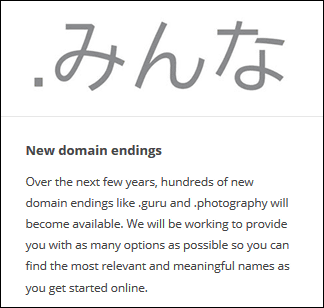 The fee is scheduled for 12 dollars a year (about 1200 yen).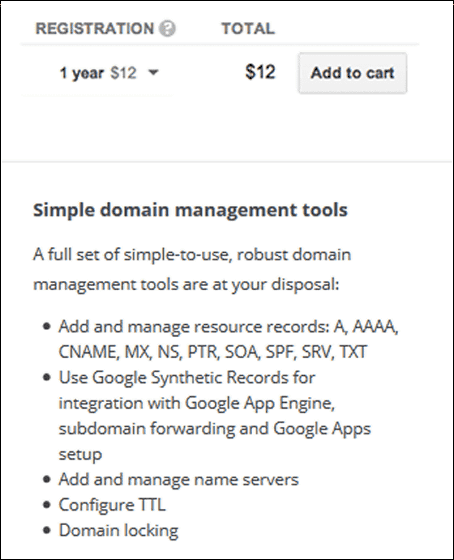 Up to 100 mail addresses can be created, and transfer to another mail address is possible. In addition, Whois information when registering your own domain can protect your private by making it anonymous without additional cost, and also supports transfer to another site. Up to 100 subdomains can be created and the DNS server is very stable because it uses the same one as Google, so the setting of A · AAAA · CNAME · MX · NS · PTR · SOA · SPF · SRV · TXT record is It is possible, TTL adjustment is OK, and affinity with Google App Engine and Google Apps is also high, and if option cost is given, tools for creating sites with Google-striking drag and drop are also provided, and site management is also possible in the mobile environment There are tools that can be done.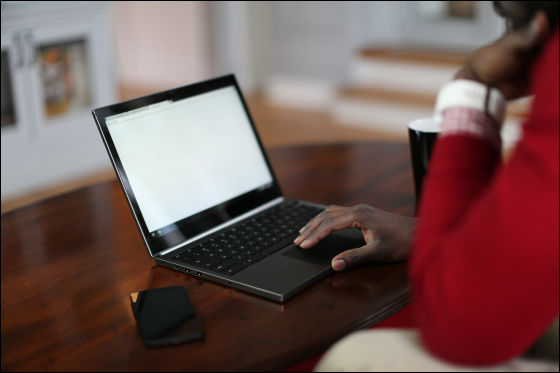 Google Domains is currently able to receive services only for limited people who have been invited during the testing phase. Google makes use of feedback from users who received the invitation and plans to release the service soon in the near future.

In addition, Google will start mobile communication service startup company in June 2014Acquired Alpentar TechnologiesMoreover, a project that enables mobile communication with a balloon "Loon"soSucceeded in providing the Internet from the sky to an elementary school in remote areas of BrazilIt is ambitious to advance into mobile communication etc. These movements seem to be a very reasonable and reasonable strategy in light of Google's philosophy of "organizing information around the world and allowing them to access and use it all over the world".