Hiring 100,000 personnel to start production of "iPhone 6", and summarizing the leaked specifications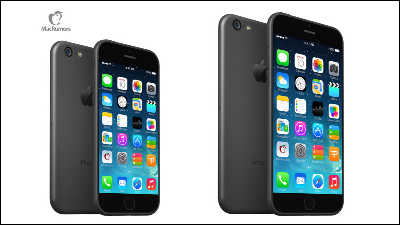 Production start of the new iPhone (iPhone 6), which is expected to be announced this autumn, enters the countdown phase, and Foxconn (Hon Hai), which mainly deals with production, newly hires 100,000 employees It became clear that it was put.

Foxconn said to be hiring 100,000 workers to begin iPhone 6 production - Neowin
http://www.neowin.net/news/foxconn-said-to-be-hiring-100000-workers-to-begin-iphone-6-production

Foxconn rumored to land 5.5-inch iPhone orders; Wistron gets 4-inch phone orders
http://www.digitimes.com/news/a20140527PD205.html?mod=3&q=APPLE

IPhone 6 貨 啟 啟 啟 海 海 |
http://udn.com/NEWS/FINANCE/FIN3/8757674.shtml

According to the report, Taiwanese company Foxconn is responsible for producing 70% of the 4.7 inch model of the new iPhone and produces it in China, the remaining 30% are Taiwanese enterprisesPegatronIt is regarded as being undertaken by the company. In addition, it is said that the production of the existing 4-inch model (iPhone 5 / 5c / 5s) will be outsourced to Wistron.

For production of new aircraft, Foxconn began recruiting new 100,000 employees at factories in China. As a result, the company's production scale will be the largest system ever. Pegatron is also planning to prepare for production at a scale of 30% higher than before, and the factory occupancy rate is expected to peak both from July to August. The main factory of Foxconn seems to be located in Zhengzhou City as shown below.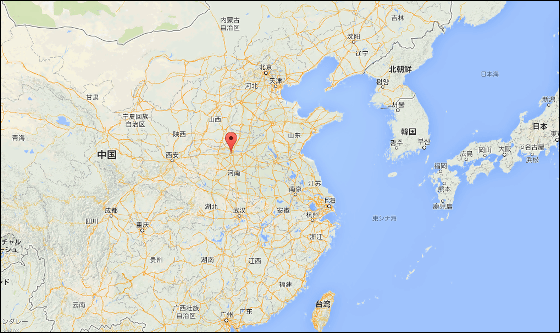 Although it is expected to launch two models of 5.5 inch and 4.7 inch, it is expected that the 4.7 inch model will be produced in July and the 5.5 inch model will be launched in August and the CPU will be A 8 2.6 GHz, and it is unknown whether or not the following are the real thing, but the proportion of the size is like this.


Hello!# IPhone 6Pic.twitter.com/EGtu86HCnk

- Sonny Dickson (@ Sonny Dickson)2014, June 14
IPhone 6 Could See Sleep / Wake Button Move, 401 ppi in 5.5 "Model, Sapphire Display in High-End Phones - Mac Rumors
http://www.macrumors.com/2014/04/09/kgi-iphone6-predictions/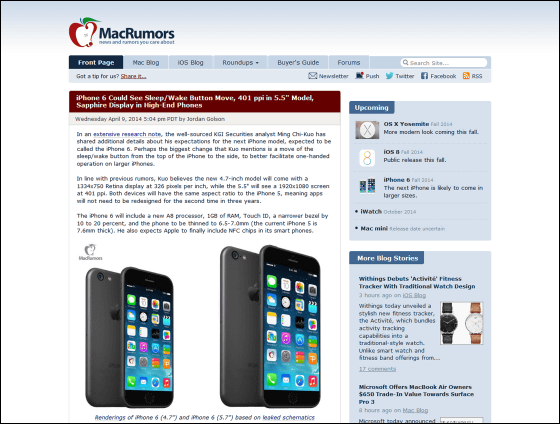 Also, there is a picture that is said to be the 5.5 inch display part (389 ppi) of the next iPhone.

Here are the first photos of the 5.5-inch iPhone 6's alleged display part | 9to5Mac
http://9to5mac.com/2014/06/21/here-are-the-first-photos-of-the-5-5-inch-iphone-6s-purported-lcd/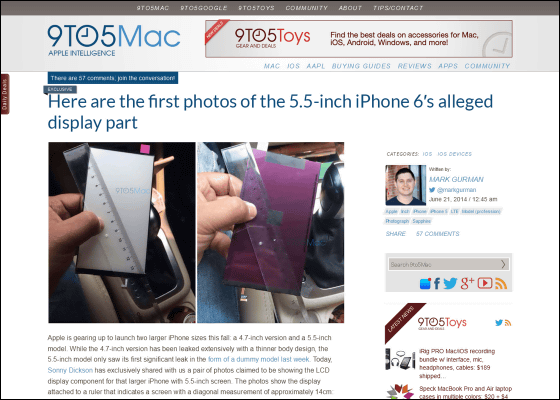 It seems that the thinness as seen from the side is about this and it is considerably thin, about 0.22 inch (about 5.5 mm).

IPhone 6: De nouvelles photos de sa coque?!
http://www.nowhereelse.fr/iphone-6-nouvelles-photos-coque-98265/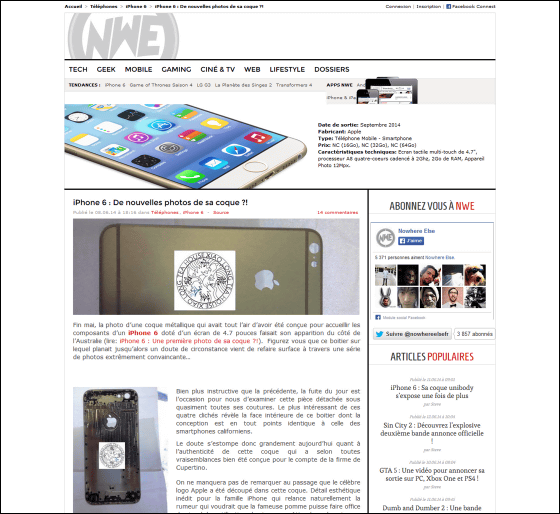 According to some analysts priceIt will rise by about 100 dollars (about 10,000 yen)It is predicted that it is not.

According to its production scale, Apple believes that the main product is 4.7 inches as a conventional 4-inch model and that the 5.5-inch model with a larger display is the second largest market However, in Apple as beforeI stopped the production of iPhone 5c and distributed it to 5sThere is circumstance, it seems that the system changes flexibly.