Doraemon + Colosuper + Perman + Dorami + Tsumugui + Gonseke appeared SF super robot that super coalesced super-alloy, beret cap · Kaburapen · Time Machine also equipped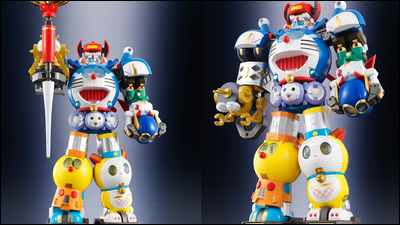 To celebrate the 40th anniversary of Fujiko · F · Fujiko Fujiko · F and commemorate the 80th anniversary of Fujiko · F · Fujiko, a total of 6 robots with a motif of "Doraemon" "Dorami" "Perman" "Colosuke" "Chimpui" "Gonseke" Three mechanisms deformed and merged, with motifs "Beret", "Kaburapen" and "Time Machine" familiar to Mr. FujioSuperalloy superalloy! SF robot Fujio F · F · Fujio Characters"Was announced to be released sequentially in 15 countries around the world, starting with the release of Japan on November 29, 2014.

Super coalescence! SF robot Fujiko · F · Fujio Characters Special Page | Soul Web
http://tamashii.jp/special/sf_robot/

All members aggregate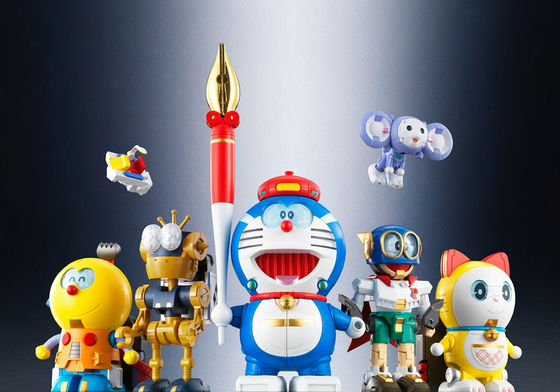 When it coalesces it will be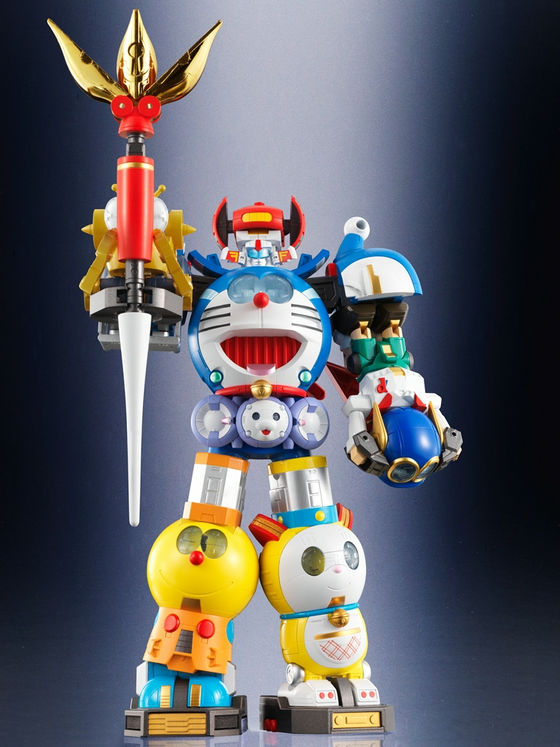 ◆ Doraemon robot (work: Doraemon)
When it coalesces it becomes a body. When unitary, it can equip the beret cap type mechanism, Kaburapen Trident.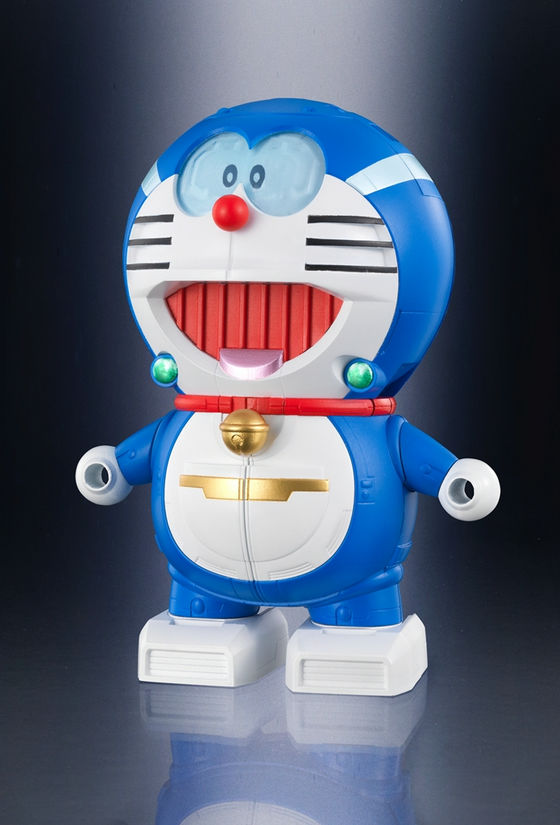 ◆ Dorami Robot (work: Doraemon)
When uniting, rotate the ribbon and transform it into a left foot.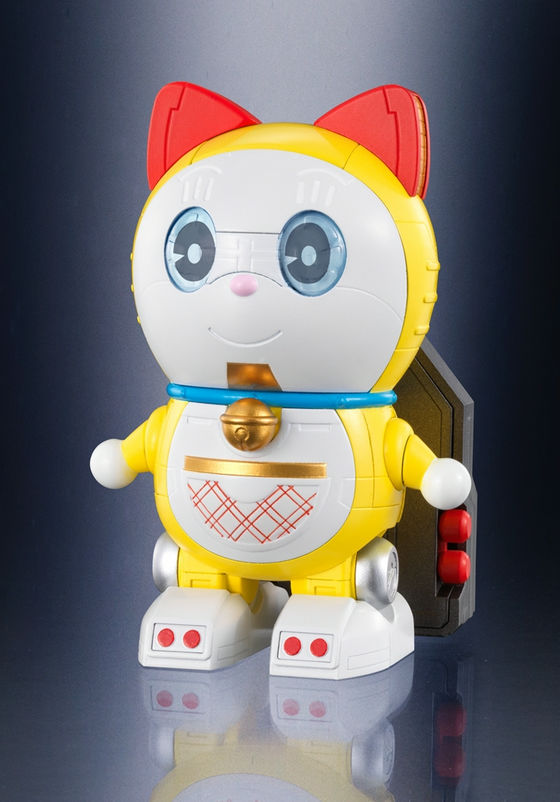 ◆ Perman 1 Robot (Work: Perman)
When united, it transforms into the left arm of the SF robot.



◆ Kolo assist robot (work: Kitarez Encyclopedia)
Deformed to the right foot when united. The sword is attached to the back of the SF robot at the time of coalescence.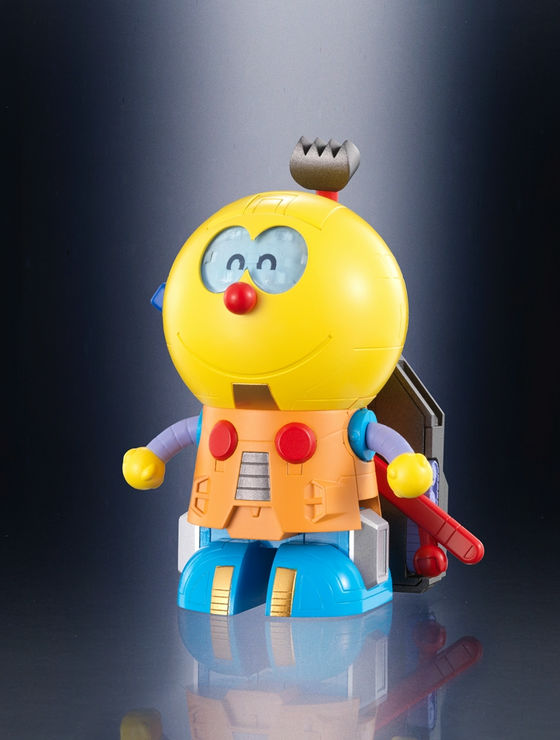 ◆ Chimpui Robot (Work: Chimpui)
I'm in charge of cute. When it coalesces it becomes a hip part.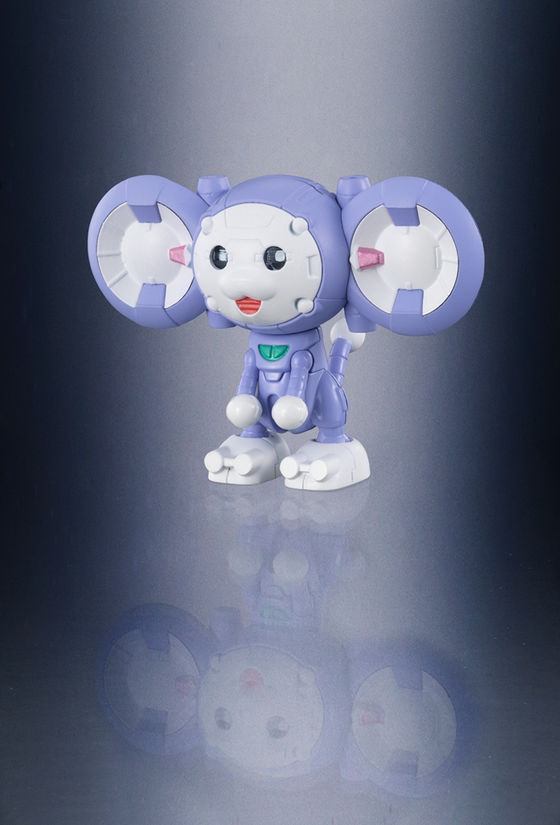 ◆ Gonseke Robot (Work: 21 Emon)
At the time of coalescence it becomes a right arm. All rounder who also appears in various works.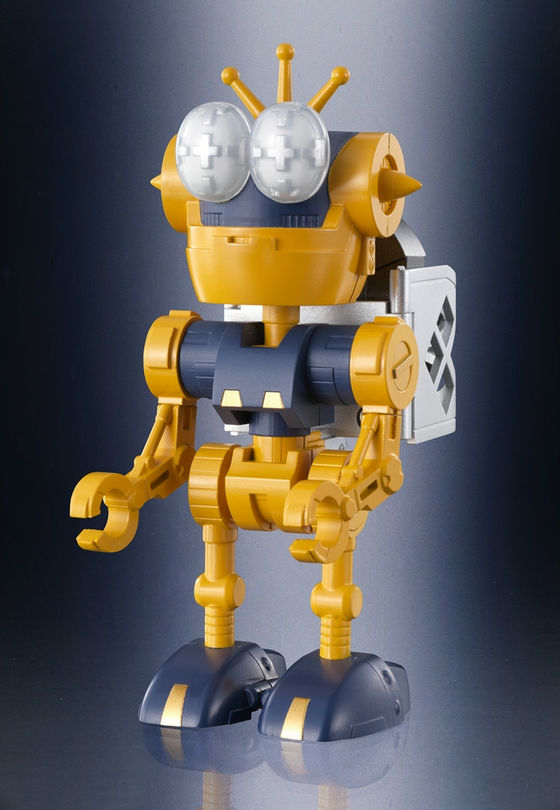 ◆ Kaburapen Trident · Time Machine type Mechanism · Beret Cap type Mechanism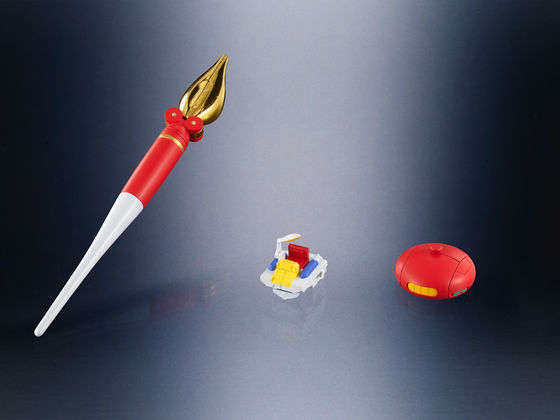 The total height is about 220 mm, the material is made of ABS, PVC, die cast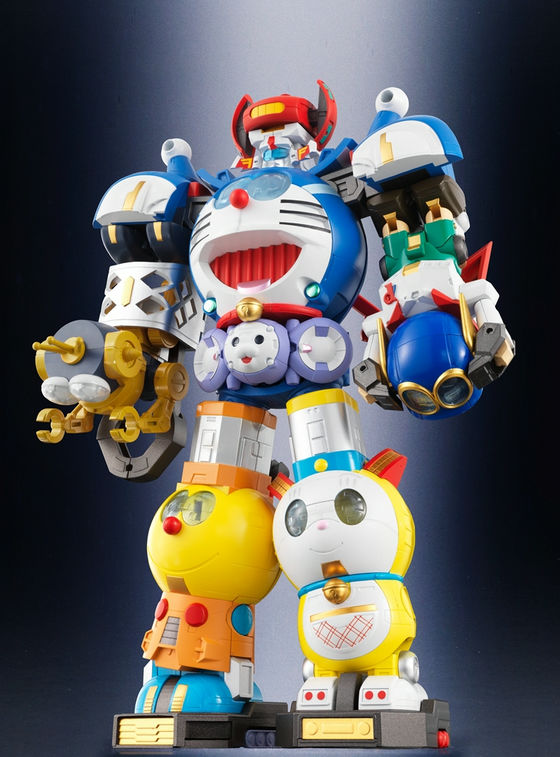 Even this alone is pretty blown off, but the official movie will show you a better animation.

Superalloys Super Coalescence Robo Fujiko · F · Fujio Capable Promotion Movie - YouTube


Emergence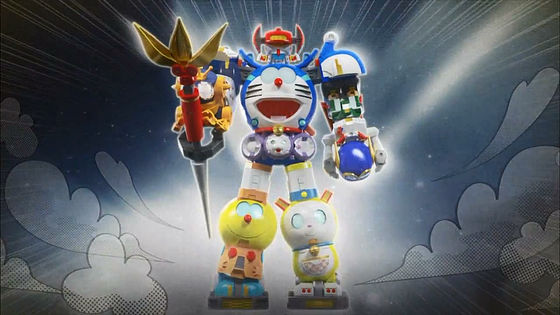 Starting like a time machine to various times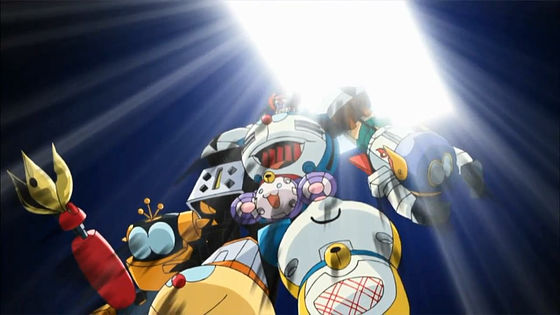 Gogogogogo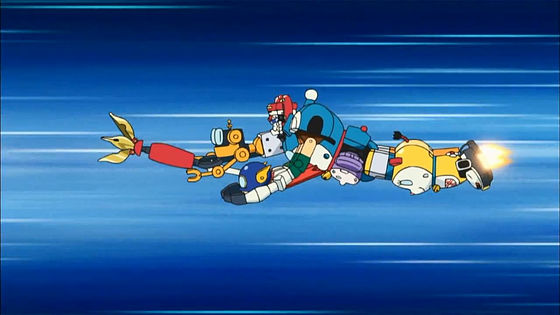 I am surprised at the future due to too much huge



I'm flying with something I've seen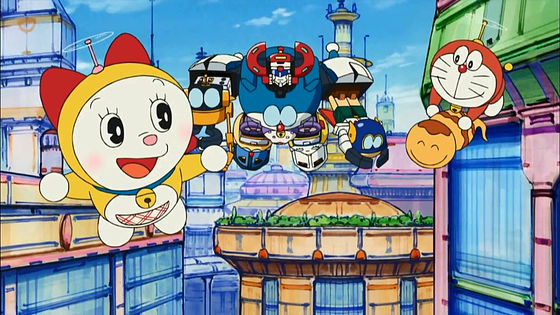 Furthermore time slip to the place like the Edo period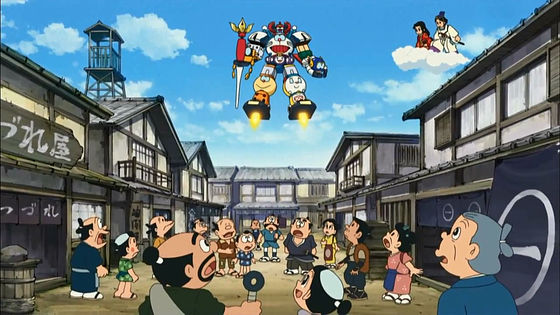 Bob for the dinosaur days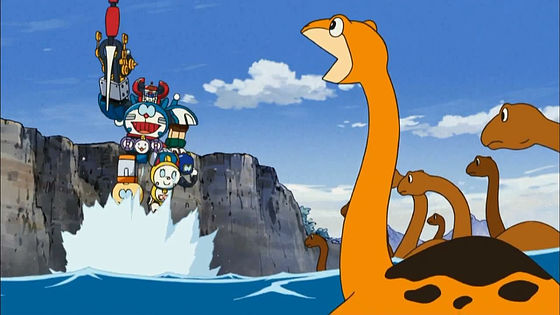 And fly with the character that I have seen over the familiar city that always appears in that modern day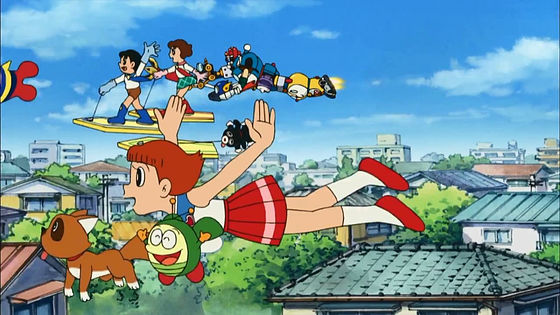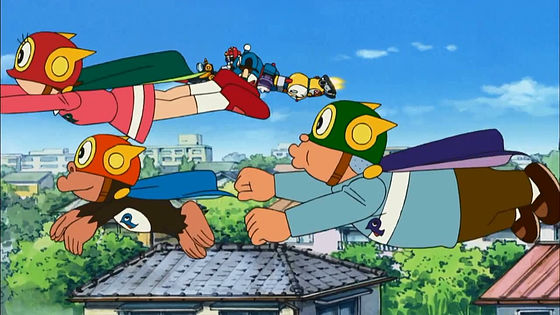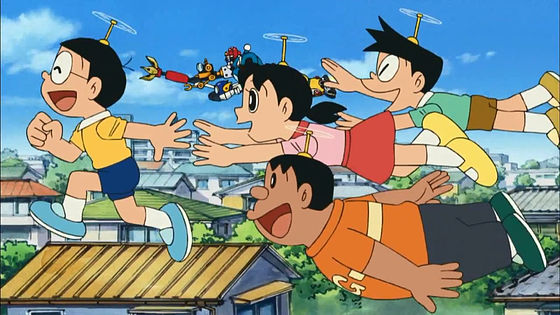 Various characters are arrayed in the vacant lot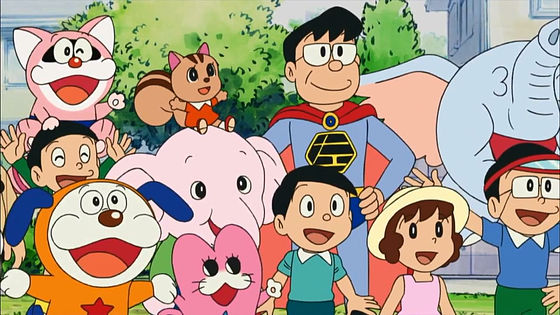 Landing on earth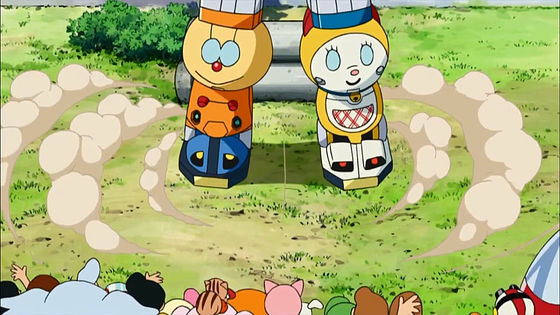 Vicut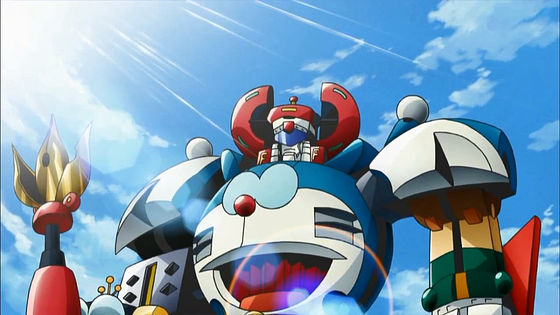 So, at the shop front reservation is accepted from today and the price is 14,904 yen including tax.

Super alloy coalesced SF robot Fujiko · F · Fujio Capricorn | Soul web
http://tamashii.jp/item/10736/

(C) Fujiko Pro