How much do you know Brazil before the opening of the World Cup?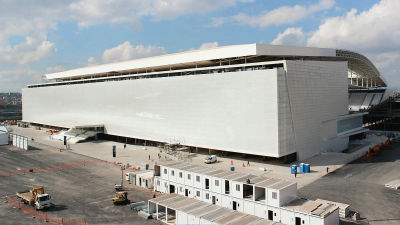 Anxiety about the stadium construction that was constantly news from the decision to the latest recently. However, it is indeed finished. After this, Brazil is also ahead of the Olympic Games, so we can not imitate too poorly at the World Cup which draws attention from all over the world. While I stayed in Sao Paulo a month and a half ago, I went to the stadium in the opening game, but construction was underway at a rapid pitch.

Hello,Takuya Sudo @ circle around the world bicycle @ Charridermanis. Brazil was a short stay as 16th, but it was still a country that I thought was good to have visited. Such a daily life is engraved on the back side of the earth far from Japan.

◆ Basic
In Japan, the Brazilian currency is known as "Real", but it is called locally in "plural + reais" and plural of Portuguese. The singular form is "Hair." It was calculated at 50 yen per 1 real. Although prices are high in South America as it is said, it seems to be somewhat cheaper compared to Japan, and it is a feeling like Mashi than in Europe.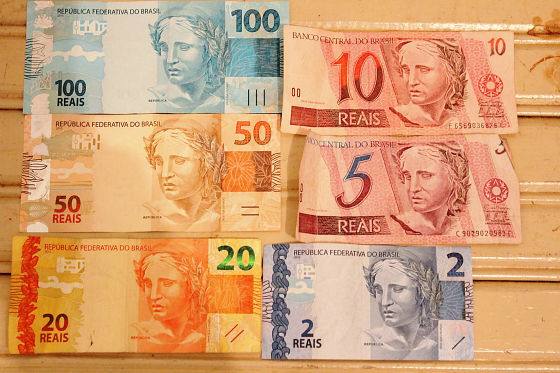 I withdrew local currency at "Banco do Brasil", but there is no ATM service fee.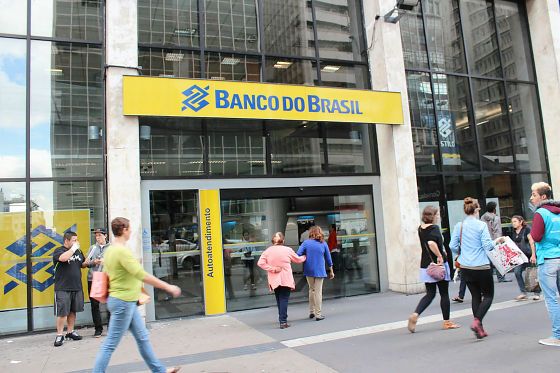 It is South America with many official languages ​​in Spanish, but Brazil is the only Portuguese speaking country. Unlike expectations that Spain and Portugal are neighbors and languages ​​are neighbors, I was at a loss for not being able to hear it at all. Just a word that is similar, it does not manage anyhow, even if I taught Japanese who traveled to Brazil, "Bonjia is Hello", I could not grasp it, but when I think about it, I think of French "Bonjour (Bon Jour) "and" Bon dia (Bon dia) "and so on, I was intrigued by something.

The word "ponte" which means a bridge is a combination of the Spanish "puente" (Puente) and the French "pont".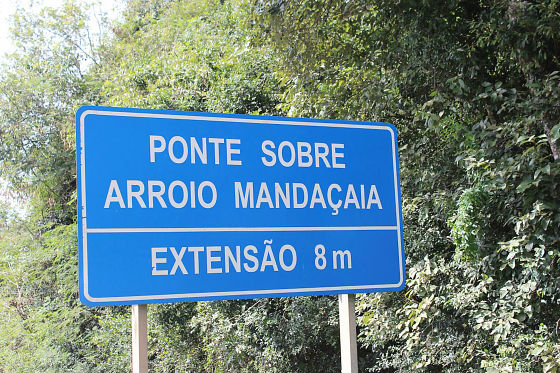 The post office's "correios (cohios)" is similar to the Spanish "correo (choleo)".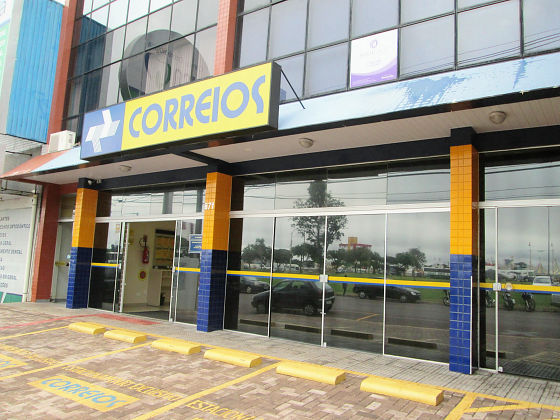 With South America's largest area and population Brazil,BRICSWe are continuing to make remarkable economic growth as a member of. Domestic heavy industry such as Embraer's aircraft and Marco Polo's large bus is a remarkable point. The production of iron ore as a natural resource is large in Brazilian capitalVareIs part of a global resource measure. The offshore oil field is also operating off the Atlantic Ocean, domestic demand for petroleum has achieved self-sufficiency. Agriculture using a vast country land exports agricultural products such as soybeans, sugar and beef to the world, chicken is famous and there will be opportunities to see in Japan.

Contrary to such a gorgeous aspect, there is an unavoidable gap between rich and poor, and strikes and demonstration activities are actively carried out. Although it is just before the World Cup, Sao Paulo's subway isA striking story...... From this difference of rich and poor we also need to be careful about security,List in murder countBut Brazilian cities have names on top. Regarding traveling accompanying the World Cup this time, "Since the other party has a gun, so as not to resist,"Attention from Ministry of Foreign AffairsIt was urged.

The streets of Curitiba with skyscrapers lined up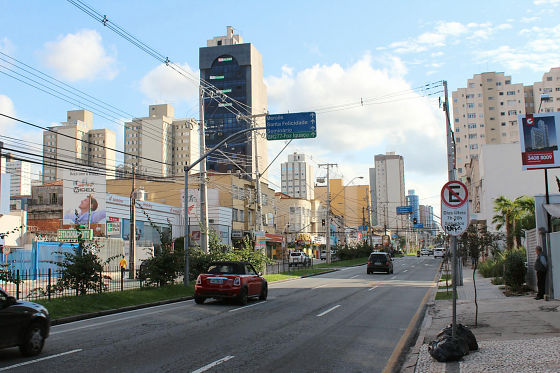 Main road in Sao Paulo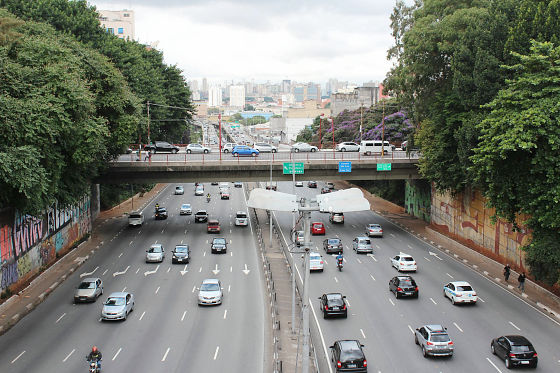 At gas stations, "ethanol (alcohol)" is on sale as a fuel for automobiles. This is a policy that aims to disseminate biofuels by country, with lessons learned from the oil crisis of the 1970s, and sugarcane as a raw material is also produced in large quantities in the country.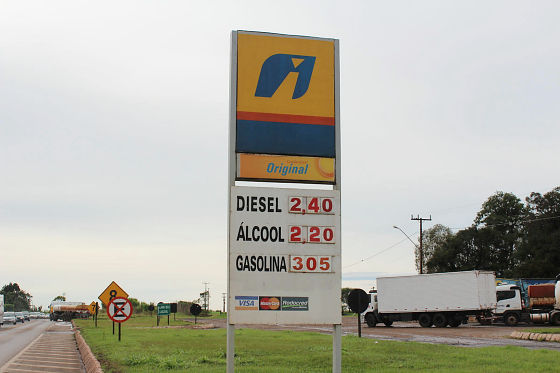 Yakult and Tuffman were also lined up in supermarket stores at the front of thriving Japanese companies.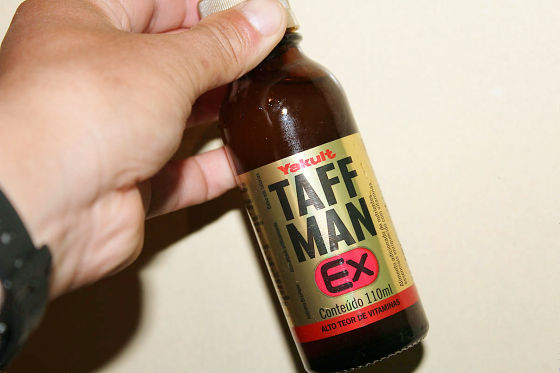 Fresh design Nissin Cup noodle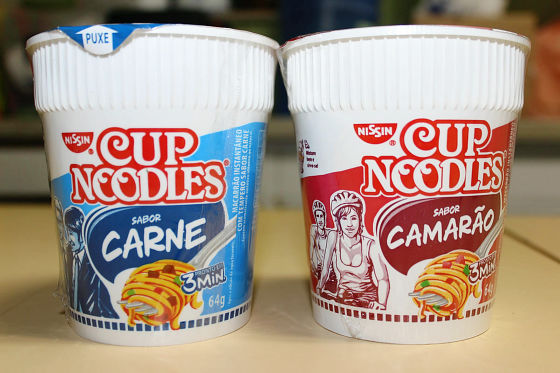 This time from Paraguay's Ciudad del Este I entered Brazil and bicycled to Curitiba. Afterwards I moved to Sao Paulo by bus, I went to Tunisia by plane. In Paraguay I was worried about being threatened to the locals by saying "Brazil will get hotter, because the latitude will rise", but I was worried about the route that I went through, because the area was about 800 m above sea level, so the heat was severe during the day Not comfortable. Everlasting is the image of Brazil, but in the southern part of winterSnowy placesIt seems to be also there.

◆ meal
Speaking of Brazilian food was an all-you-can-eat buffet. Restaurant in the city also posters are appealing and appealing, and at lunch time it is crowded with local people. Please stop by while driving and fill your stomach, instead substitute the night at rest. There were fresh vegetables such as lettuce and tomatoes, so we had a balance of nutrition.

11 buffet of hair dye (about 520 yen)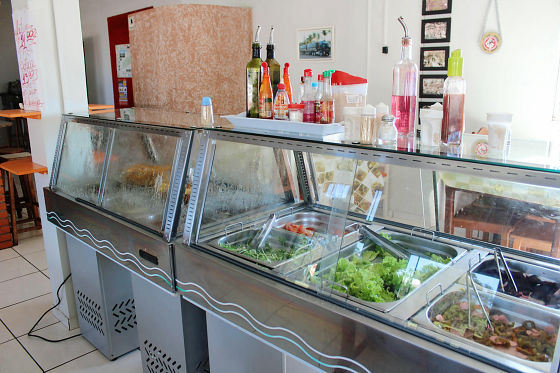 Main chicken rice and sausages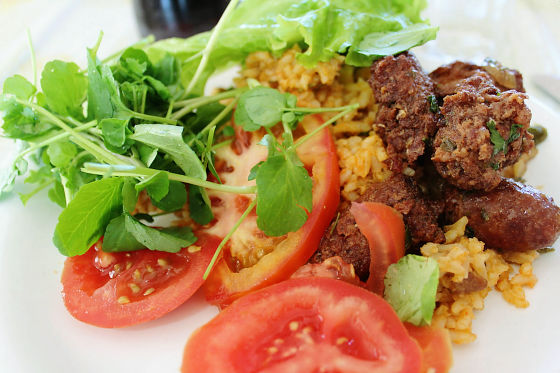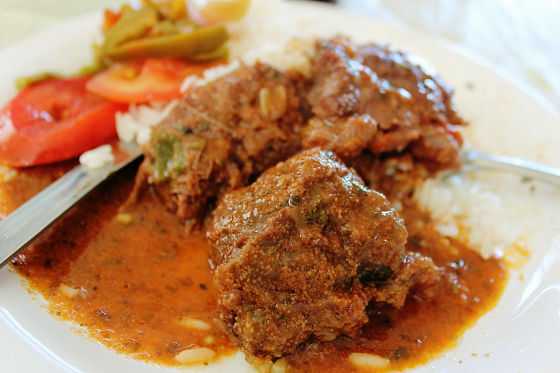 15 The buffet of the shoes (about 710 yen) ......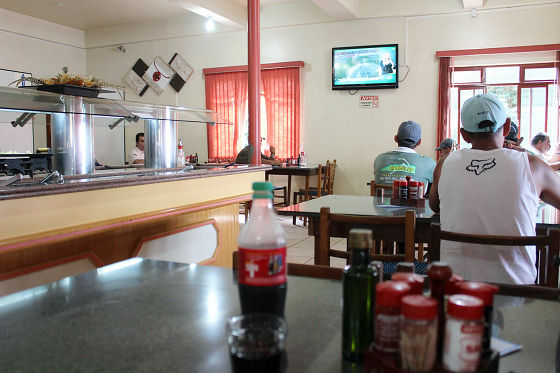 I had a steak, so I flattened it all over here.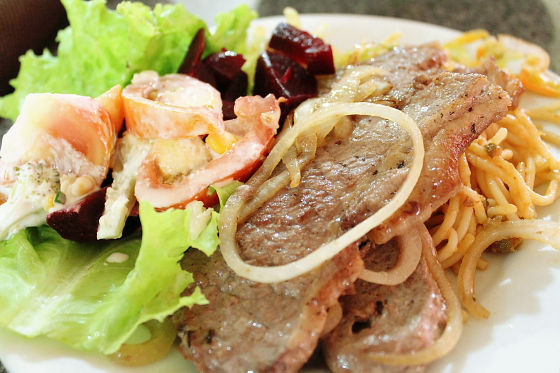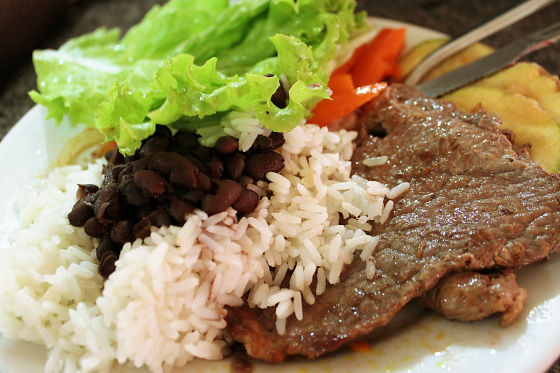 Actually, when we stay at the hotel breakfast will be buffet. Ham and cheese in bread, fruit in sweet buns, juice from coffee and morning. On the morning of the day we stayed at the inn, I was looking forward to the dining room, looking forward to what comes out.

You can be happy from the morning when you have all this.



Here is simple and simple.



Breakfast at Curitiba's Youth Hostel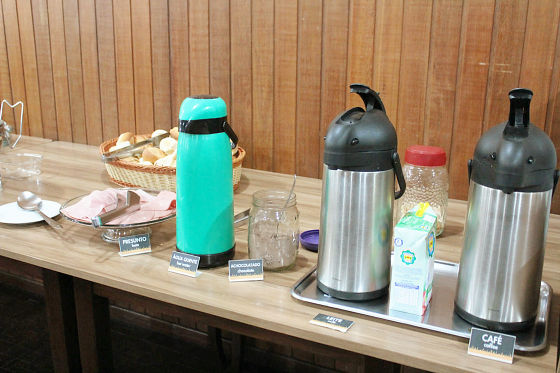 For sweet buns, fruits are watermelon and papaya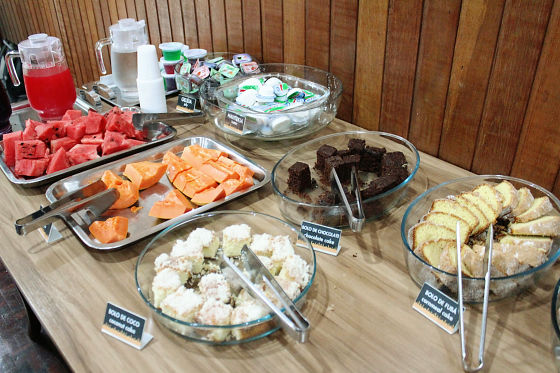 I was surprised to see a bite. This is Castella. The culture of Portugal was also transmitted to Brazil.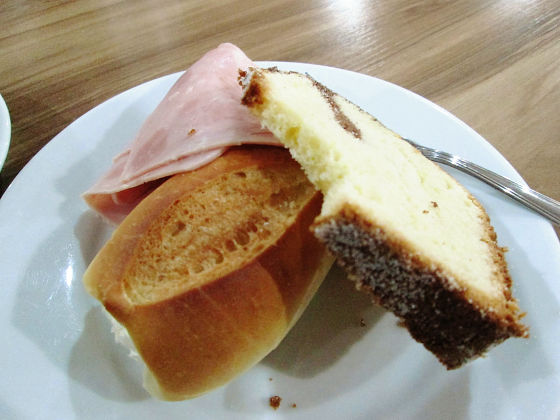 If you are hungry, stop by a snack stand that you can easily find in the city. Like Japanese rice balls, in BrazilSargadosThere was a culture of delicatessen called bread called.

I'm lined up in a showcase like this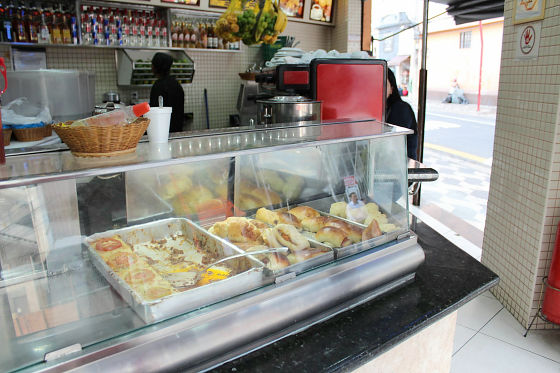 Salgados with ham and cheese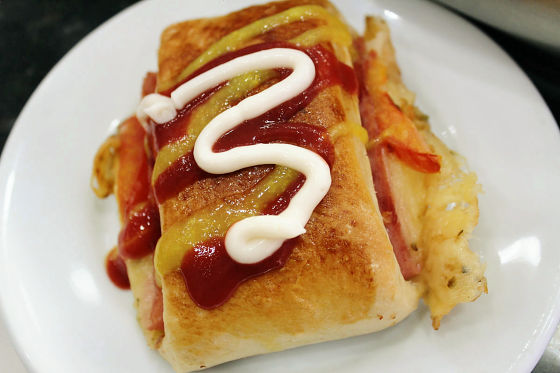 ◆ Beverages
In Brazil, the taste of the Guarana style is popular, and Coca-Cola is also issuing carbonated drinks "KUAT".Also selling in JapanIt looks like it will be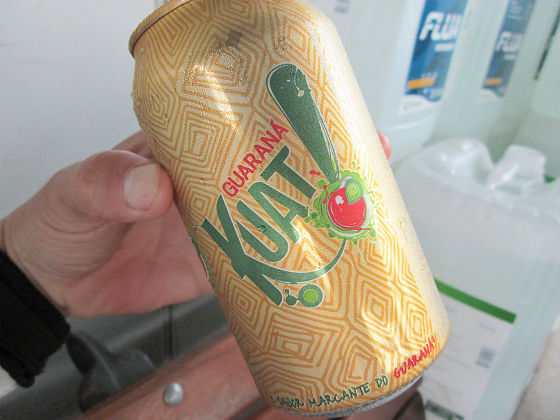 Fanta has a passion fruit taste. It is also in Portugal of the religious countrySame tastehad.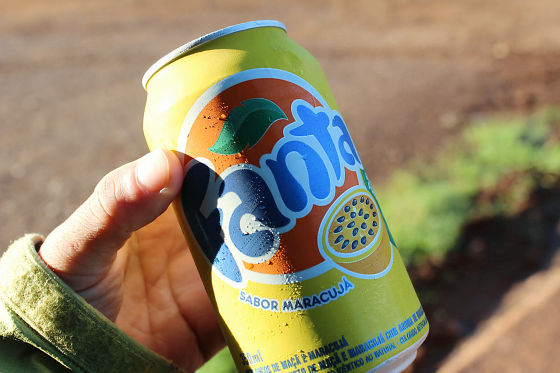 Instead of finding a seven-up in the Pepsi system, this lemon-based carbonated drink is on sale. Taste that makes sour taste bad.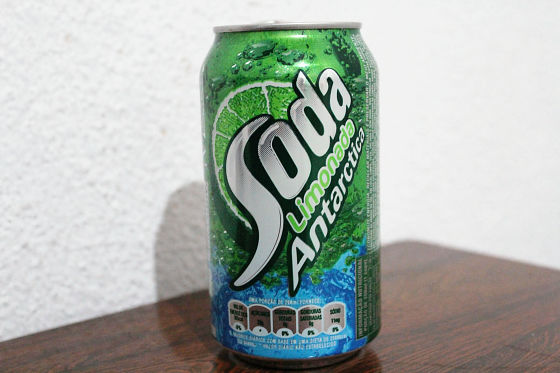 And a coffee culture which should not be forgotten.

There was a machine in the parking area along the road, and it was provided to the driver for free.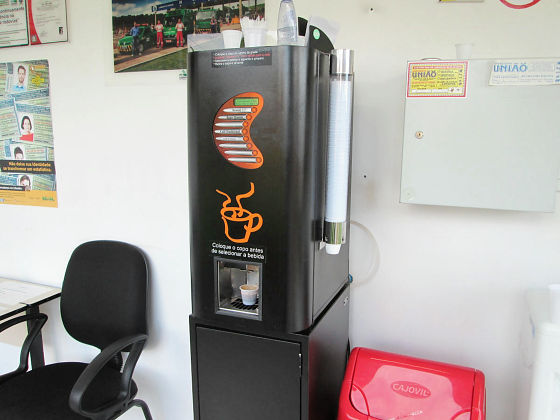 I feel sleepy and free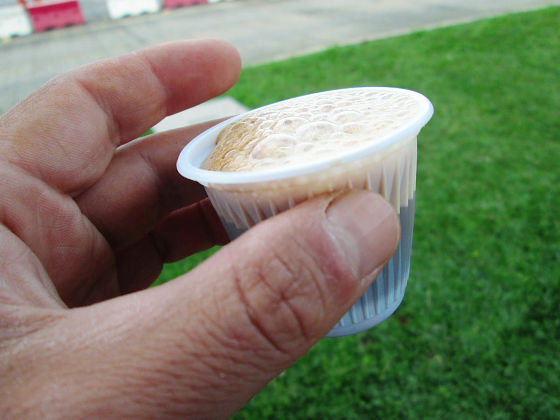 Coffee was supposed to be free to drink even at hotel



◆ Accommodation
It would not be like the northern part of South America that was enough to give out 1000 yen, the standard of the cheap was about 50 heyes (about 2350 yen) in single. The tendency that the cheap hotel gathers near the bus terminal.

It may not be bad if this beautiful room is 50 heels (about 2350 yen).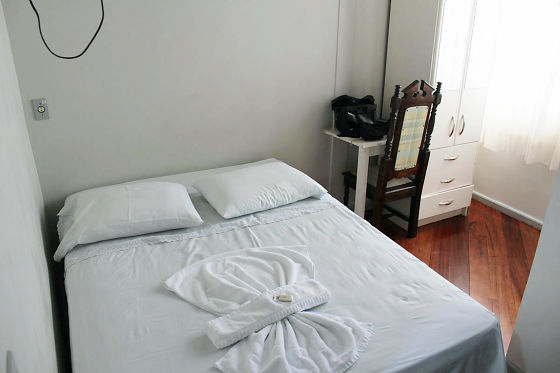 Shower was not gas, it was a lot of electrothermal type.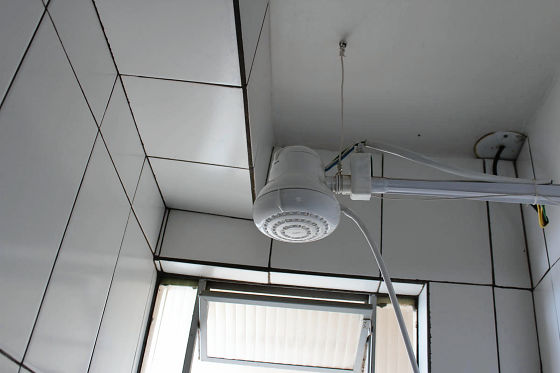 TV and ceiling fan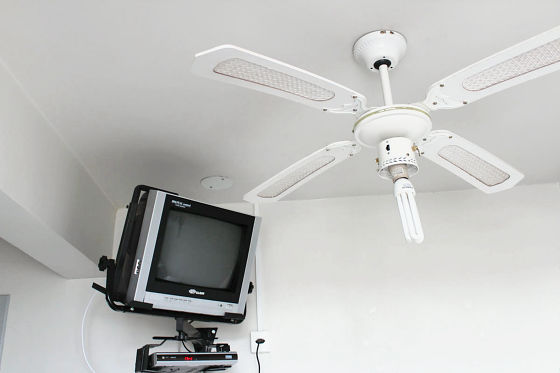 Outlets were designed to be able to use both the same plugs as Japan and the United States, and two mainstream plugs in Europe.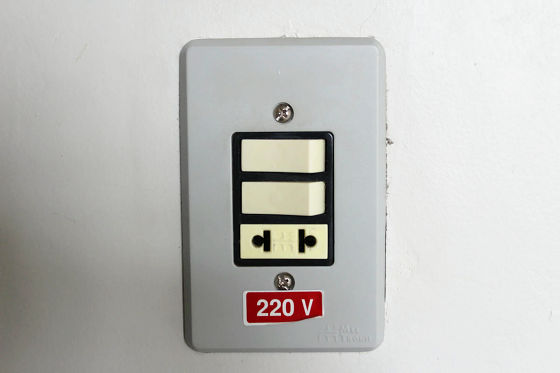 Curitiba's youth hotel which was 48 hears (about 2260 yen) by presenting the membership card. It is not a dormitory but a private room of a toilet / shower.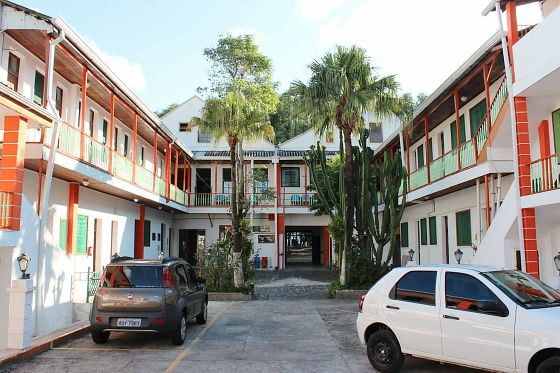 In Sao Paulo, we found a cheap hotel (about 2350 yen) in the vicinity of the Tiete bus terminal where a long distance bus leaves and arrives.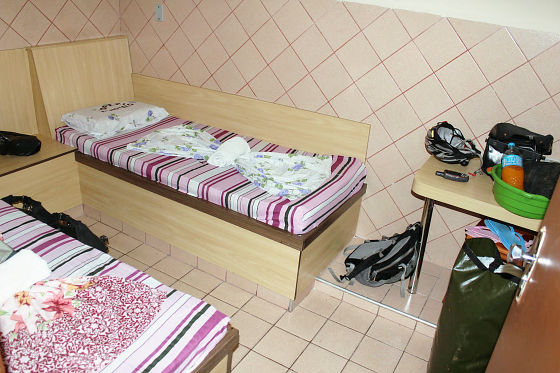 I found a cheap hotel in the countryside (about 940 yen), but there was no outlet in the room.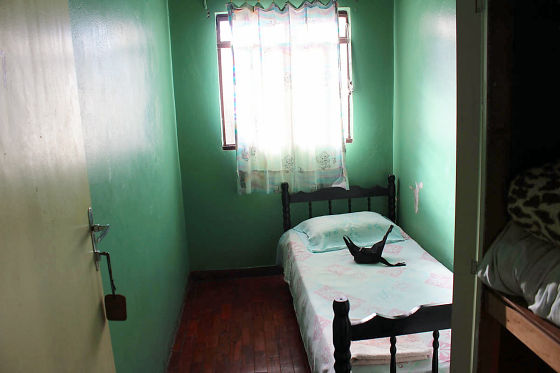 ◆ Subway
Sao Paulo has a convenient subway for movement. Liberady'sJapanese districtI also went to play with the subway.

Developed route network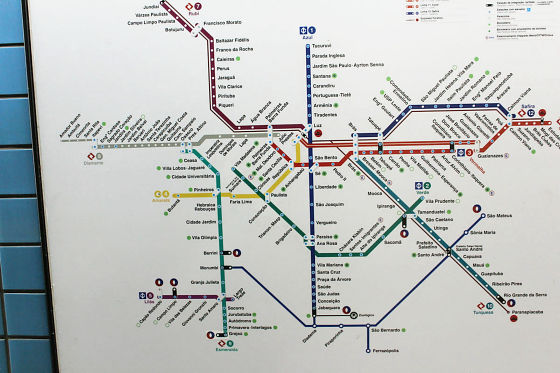 Regardless of the section by one ride a flat fee of 3 payment (about 140 yen)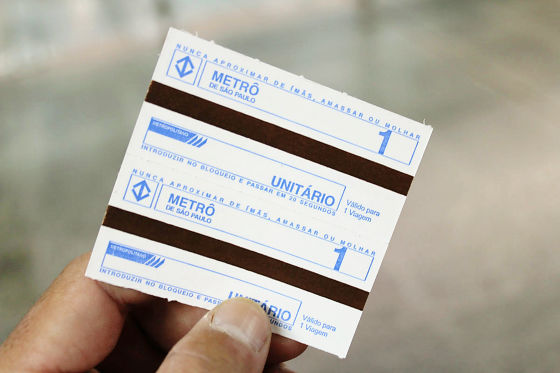 Ticket barrier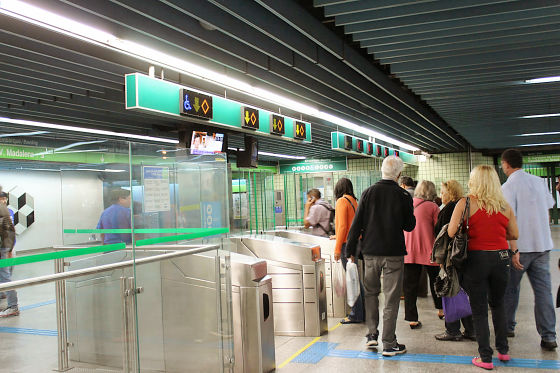 The station home where there was a partition that separates rider and get off person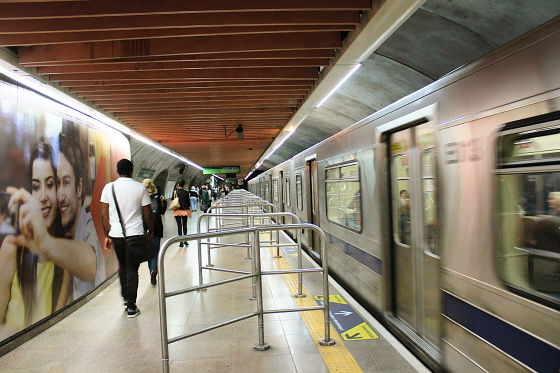 ◆ Opening stadium stadium
On April 27th during my stay in Sao Paulo, I went for a tour of "Arena de Sao Paulo" where the opening game will be held. It is about 19 kilometers east of the city center to the east, but as soon as you get off the "Corinthians Itaquera" station as it is connected to the subway. Construction was proceeding at a rapid pitch. This stadium will also be used for the football match in the 2016 Olympic Games.

Very big station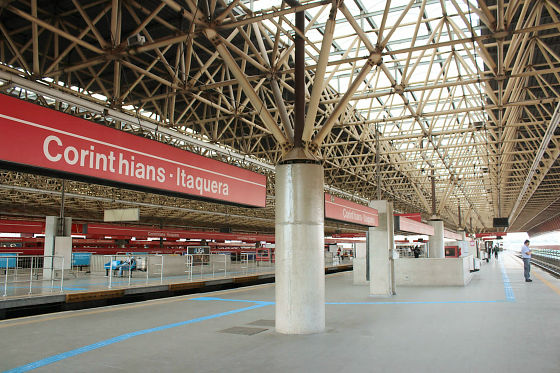 Construction of the station area as well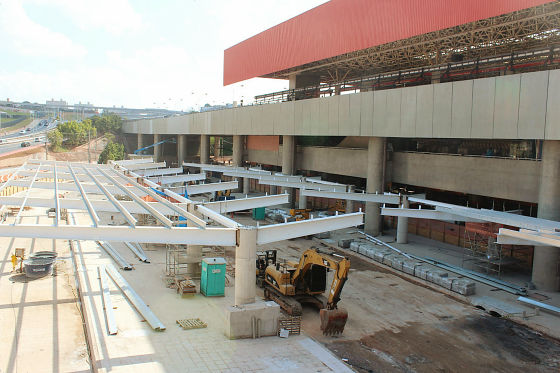 The stadium was under construction on a hill visible from the station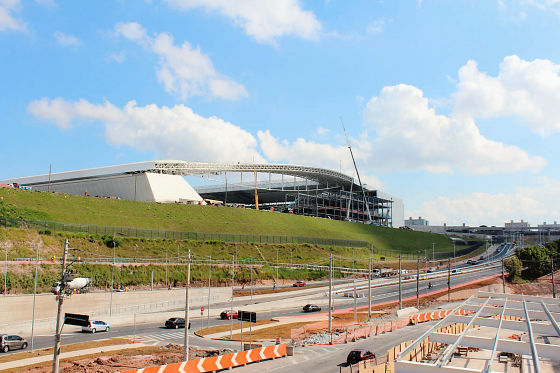 I walked about 5 minutes and arrived just outside the stadium.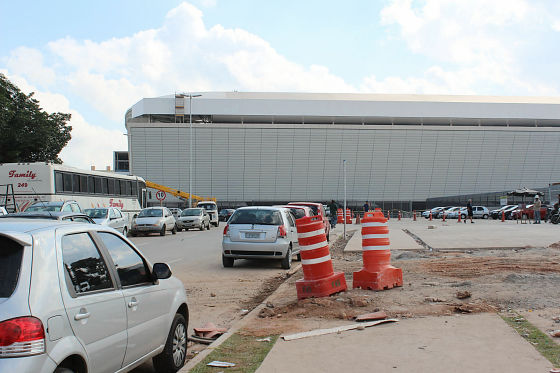 The exposed audience seats here will be completed, too.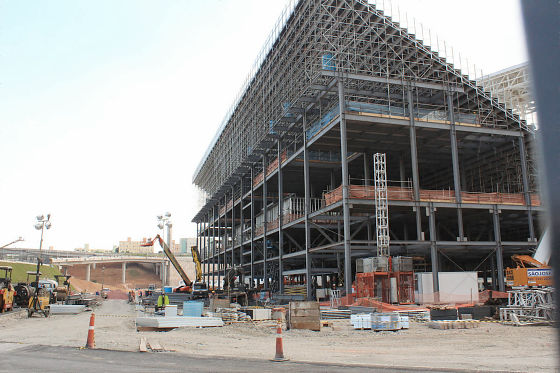 Various heavy equipment is in operation



Behind the scenes with the atmosphere under construction



At this point the ground was also covered with lawn and it seemed roughly complete.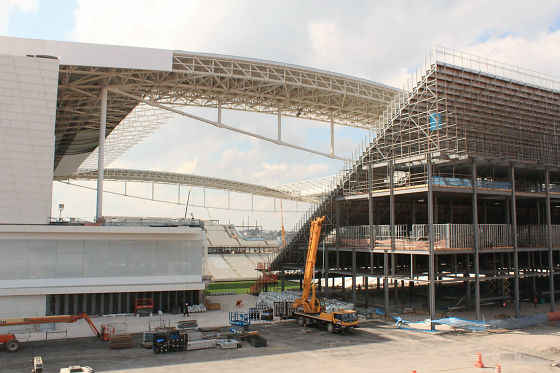 Despite the fact that the stadium was not completed, local people also became tourist attractions.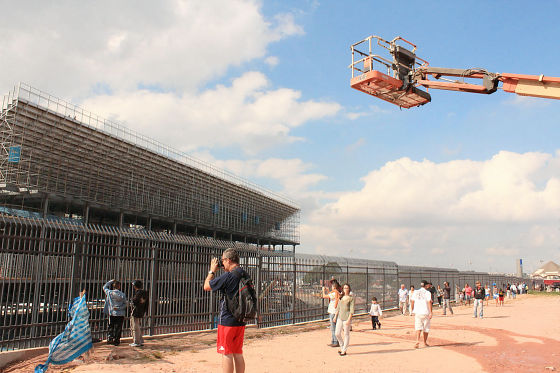 The opening game with Brazil and Croatia kicked off at 5 am early in the morning of 13th in Japan time. You will surely see a wonderful stadium.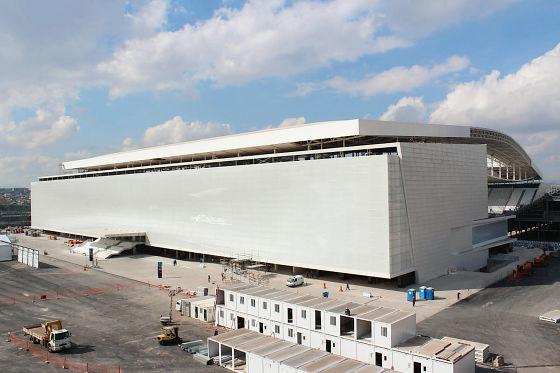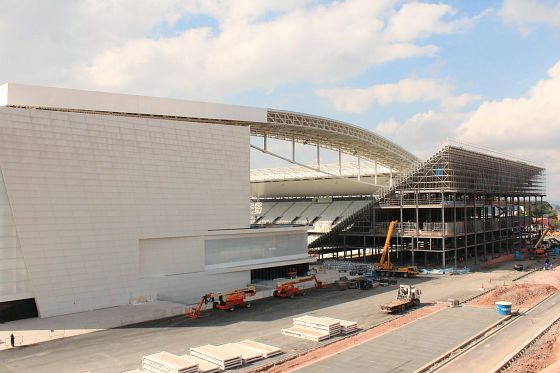 I am traveling somewhere when holding the World Cup in 2002, around Australia in 2006, in Europe in 2010, but this time I support the national team somewhere in the world. At the same time, I will not stop Brazil from making the World Cup a success and connecting to the next Olympic Games. The curtain of the big event once every four years when the world gets hot is about to be cut off now.

(Sentence / photo: Takuya S. Narou Charriderman
Cycling around the world for a bicyclehttp://shuutak.com
Twitter@ Shuutak)