Char "Red Comet" Aznable's Stahl Helmet coming out for Gundam's 30th Anniversary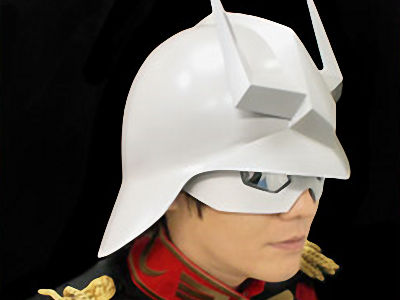 In the drama, fearsome villain Char "Red Comet" Aznable worn a helmet with a distinctive horn and a mask-like headgear to hide his true face. Commemorating the 30th anniversary of "Gundam" franchise, a Japanese toy manufacture is to release this symbolic helmet. It's 1/1 scale so you can wear and play with it.

Read on for detail.

(JP)MEGATREA SHOP

Dimension: 25*30*33cm. Made of ABS plastic.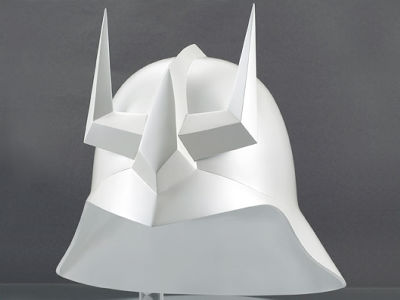 The inner head gear made of PVC.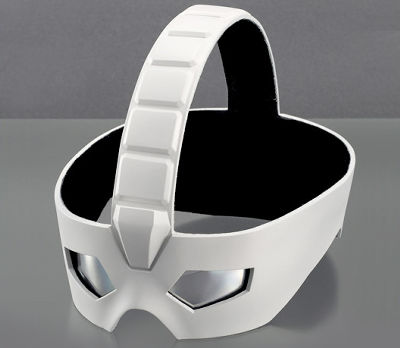 Worn like this. (The costume is not included in the set)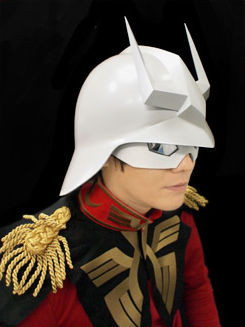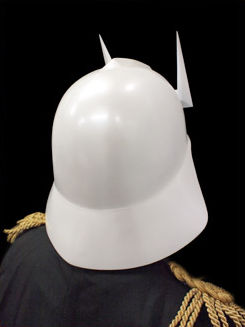 The price of the helmet will be 32,550 Yen(about 340 USD). Orders will be accepted from 18:00 of Aug. 7.

Related Post:
Awesome Masks and Helmets from Various Anime - WONDER FESTIVAL 2009 [SUMMER] - GIGAZINE

Photo Coverage on LIFE SIZE Gundam in Odaiba, Tokyo - GIGAZINE

The REAL SIZE Gundam in TOKYO looks even cooler on night - GIGAZINE

BANDAI's "Gundam 30th Anniversary Collection" Toys - TOKYO TOY SHOW 2009 - GIGAZINE

"New GUNDAM expected": Poll on 30th anniversary of Mobile Suit Gundam revealed fans' wish. - GIGAZINE
in Anime, Posted by logc_nt